| | |
| --- | --- |
| Publisher | Roblox Corporation |
| Platforms | Android 4.1 and up |
| Price | Free |
| Size |  MB |
| Latest Version | 2.340.210615 |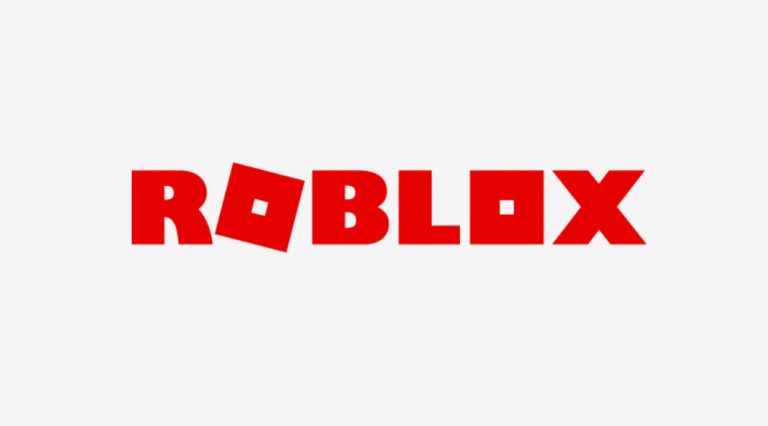 A mobile game app which gives you access to more than a thousand games? We all want to experience creating our own virtual game and hoping that it could be as successful as the other games created by independent developers. For those who are looking for platform and an engine to build games, Roblox Studio is absolutely a great choice. This remarkable software allows aspiring developers to create their own game using Roblox' free and immersive creation engine. Roblox Studio, however, is only available for Windows and Mac while the mobile app only acts as a Social Platform. Therefore, Roblox mobile app doesn't allow you to create games but gives you access to games created by other players.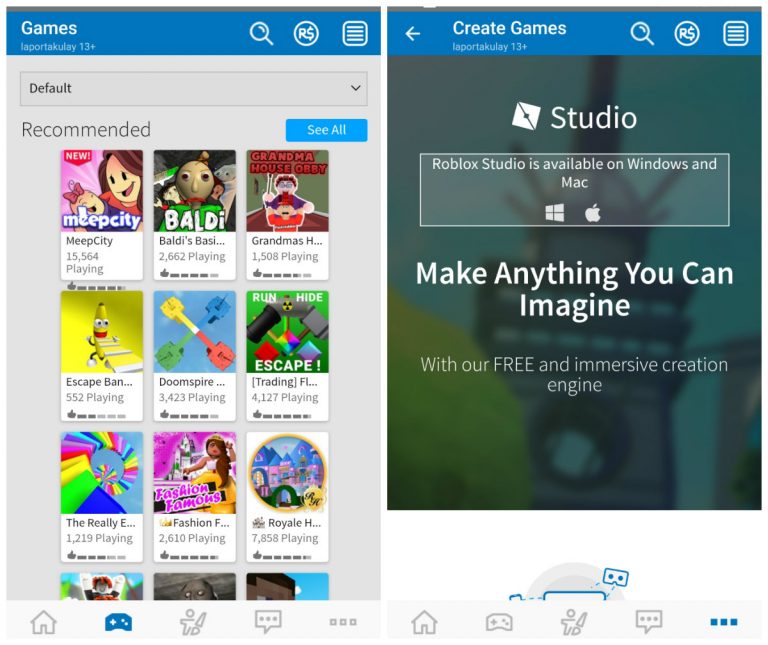 Basically, the main purpose of this app is to promote the games created by Roblox users using the Roblox Studio. It is a social platform that offers a lot of interesting interactive features. You may not be able to create games using this mobile platform but you'll have access to their top rated and newly created games. Since this is a social platform, players must sign in using their Roblox account or if you don't have one, you can immediately sign up to access the features.
The Platform
As soon as you enter the platform, the app prompts you to your homepage with five clickable buttons on the lower panel. These buttons include Home, Games, Avatar, Chat and More. Home basically displays all the games you recently played and the Feed which allows you to share statuses like Facebook and various updates from Roblox.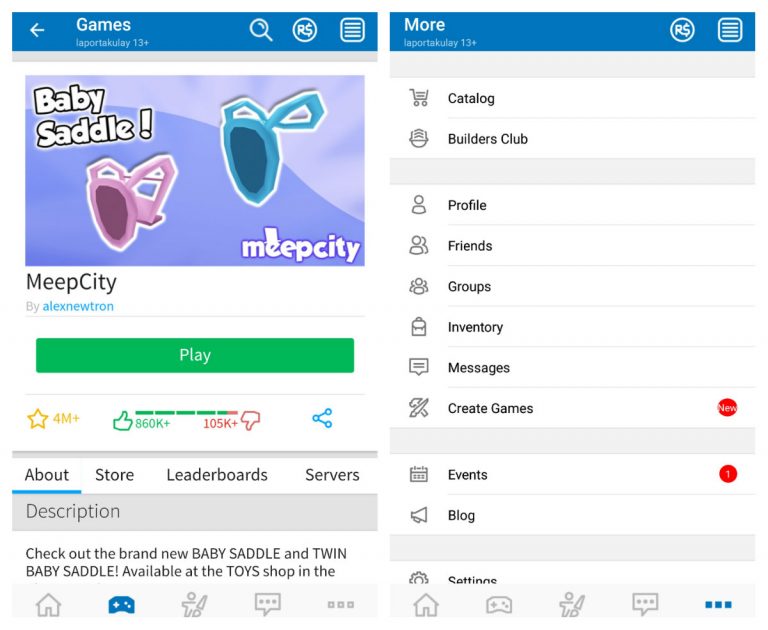 The Game button, as what the title suggests, displays all the games created by Roblox users. The platform sorts the games in various categories such as Recommended, Popular, Top Earning, Top Rated, Featured, Popular Near You and Top Paid. To access the game, simply click the thumbnail which takes you to the game profile. This page allows you to see details like About, Store (the game passes), Leaderboards and Servers. Just hit the Play button to access the game.
Avatar button gives you access to your profile. This allows you to customize your avatar based on your own preferences. Chat button allows you to interact with your friends. You can freely create chat groups and open any discussions you want. You can invite players you encounter in various games and add them on your friend list. More button gives you access to Roblux catalog, Builders Club, Profile, Friends, Events, blog and more.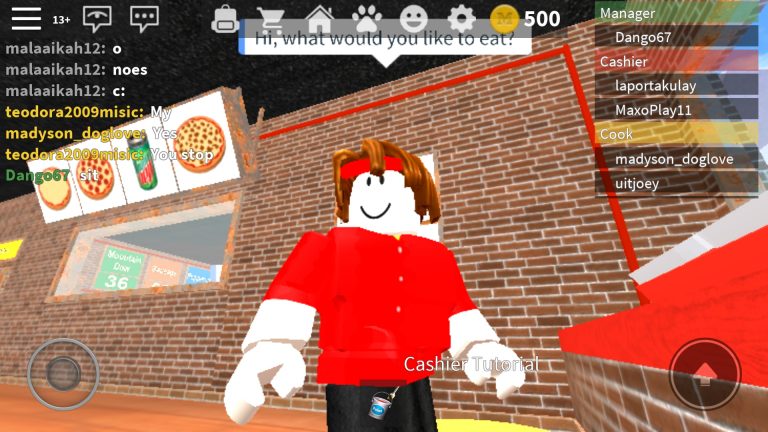 The Games
The most important highlights of this mobile app are the games. This serves as a platform for Roblox users to promote their creations. These are independently created games using the Roblox studio. The creation engine by Roblux notably uses Lego-Like 3D avatars and graphics so most games might share a lot of similarities.
Since there are no limitations, the portal will showcase games of different genres. Expect to see games like endless runners, rpg, fashion, horror survival, battle royale, driving, racing and many more. The quality of the games, however, will also vary depending on its creators. Some games will feature smooth graphics with awesome gameplay while others have minor flaws and glitches. Nevertheless, don't you think it is also a great way to support these aspiring developers? Everybody starts from scratch and Roblox might serve as their first step. It is also interesting to note that each game has servers which allow multiple real-time players to access the game.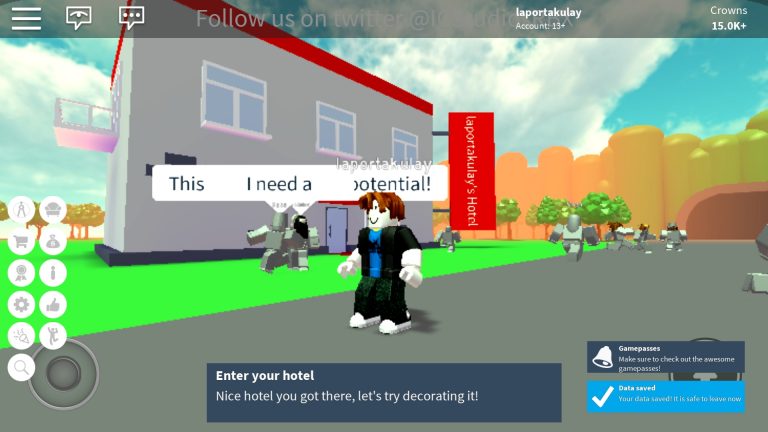 Roblox also allows the game developers to earn revenue from their games through microtransactions. There are in-game purchases available for each game. The players use "Robux" as a virtual currency which you can earn through microtransactions. Overall, Roblox is a great social platform for gamers which gives mutual benefits for both gamers and developers. Cheers!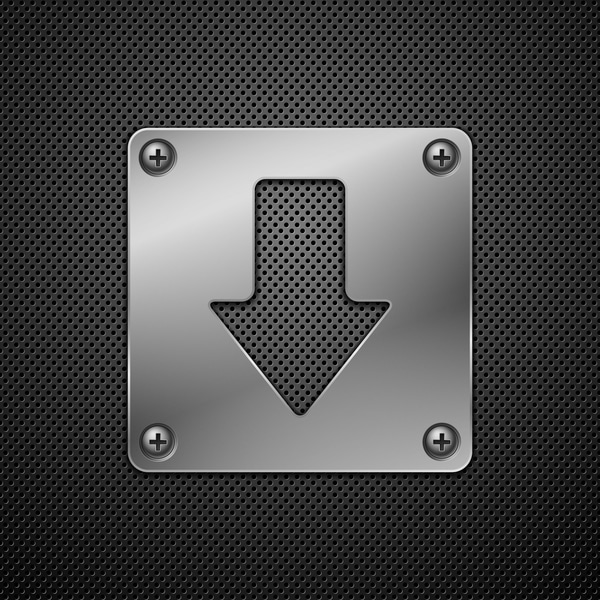 Download Roblox APK for Android/iOS
Select a file to download:
Download Roblox v2.341.208519 APK