Publisher
Zeptolab
Platforms

Android 3.0+;

 iOS 6.0+

Price

Free

Size
49 MB
Latest Version
3.7.0
Cut the Rope is one of the veteran mobile games out there. It was one of the first titles in the smartphone gaming space that showed that video games could be fun to play on those little devices. Eventually it got ported to systems like the Nintendo 3DS. Still, it remains enjoyable on mobile to this very day. This is thanks to the dazzling puzzle gameplay Cut the Rope has to offer. After all, there is a reason why it became a big phenomenon back in the day. Because it's awesome! The way it conveys its gameplay managed to capture the hearts of many players when it debuted.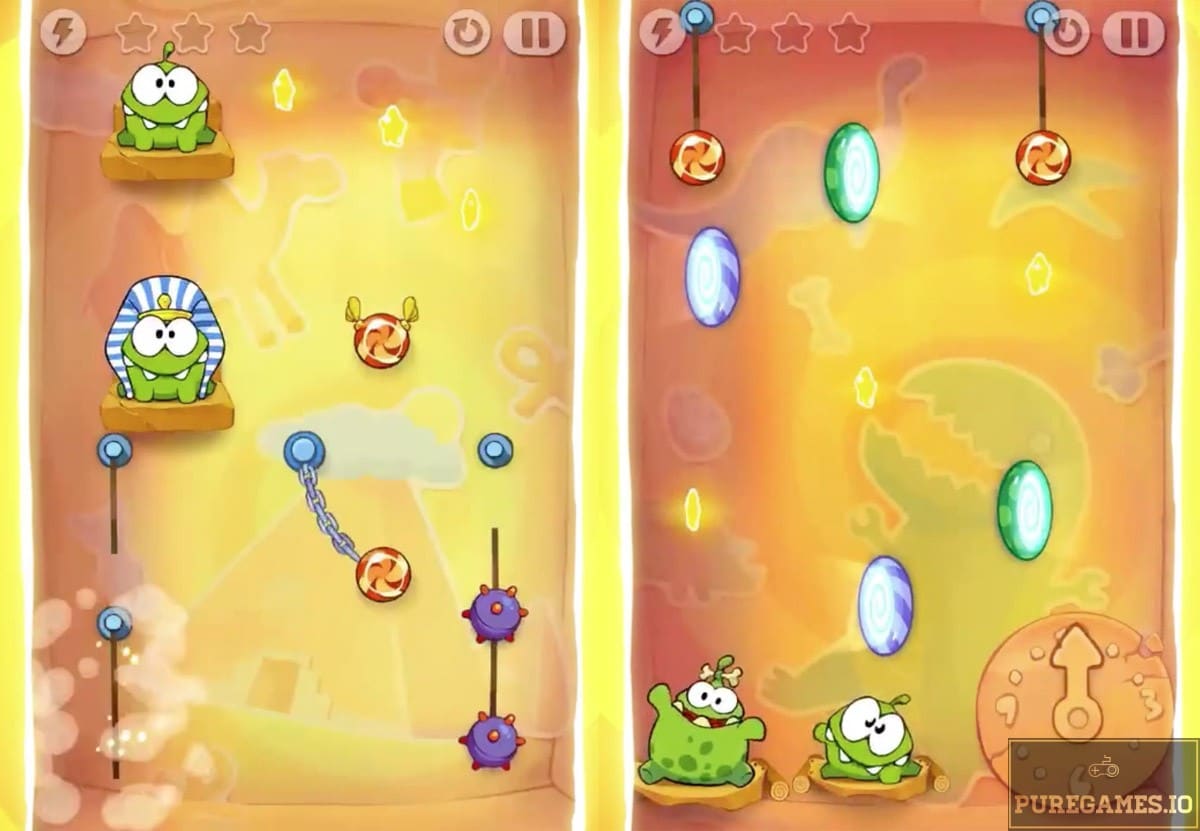 So what is the premise of this game? Well, you help Om Nom gather his best friends, collect enough candy and get the party started. Basically, you have to cut the rope; hence, the title. With careful consideration around the clever level designs, you have to strategize the way you use your finger to get through the game. This is what makes Cut the Rope the addictive puzzler it is. Once you get into the game, you may be able to agree with the rest of the world.
You go though many different kinds of boxes each with a different theme and new challenge. Each box has levels which you earn stars to unlock the nest box. You can just skip levels and move on to the next. However, there are only so many times you are able to do this before needing to backtrack. Fortunately, this kind of game helps train your brain when it comes to problem solving. It feeds your mind with info for you to observe.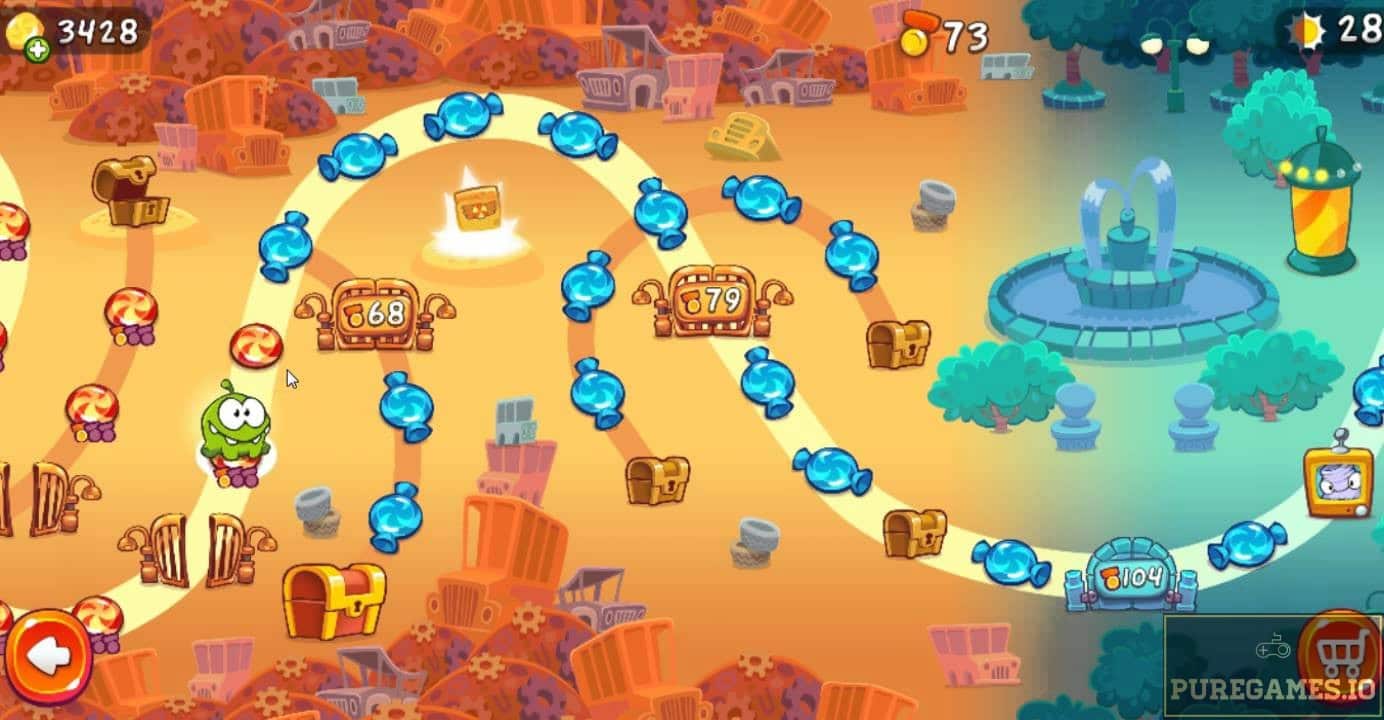 If you have not already played Cut the Rope before, I do wholeheartedly suggest you give this one a shot. It is the kind of game that appeals to players of all sorts, and I'm sure you would be able to fall into that demographic. Just be sure to set your phone to Flight mode before playing the game. Trust me on this one. Once you do that, you'll get to have fun with a quality modern classic. This game is great fun for kids and adults alike. I can't recommend this one enough! It's a timeless gem of a game that is destined to entertain all ages for generations more than it already has been able to. Not a lot of games could hope to reach this height of cultural appreciation, but Cut the Rope has done it. It is one of the killer apps that got people into realizing the true potential of gaming on mobile phones. And for that, we could only have to sit back and thank it for what it has helped provide us. Mobile gaming has never been the same since its debut.

Download Cut the Rope FULL FREE APK for Android/iOS
Select a file to download:
Download Cut the Rope FULL FREE v3.7.0 APK