| | |
| --- | --- |
| Publisher | Shanda |
| Platforms | Android 4.3 and up |
| Price | Free |
| Size | 61 MB |
| Latest Version | 1.1.0 |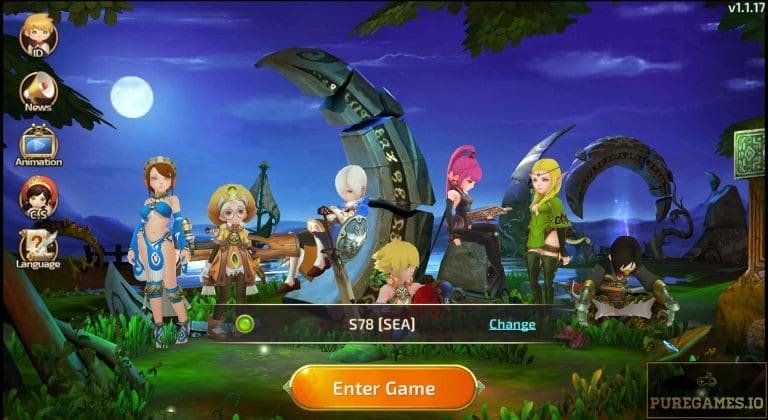 Dragon Nest remains to be one of the most popular MMORPGs today which already expanded to numerous sequels and spin-offs. The game was even adapted into full-length animated movies. Interestingly, fans of Dragon Nest will have another reason to rejoice because the game is now set to invade our mobile! Dragon Nest M SEA is the latest addition to the Dragon Nest game series but this time, it is exclusively released for mobile. Dragon Nest M SEA will capture everything from its PC Version with controls and features that are greatly optimized for mobile.
Fans of the original Dragon Nest will absolutely find this mobile app extremely nostalgic. It features the classic seven classes with over 70 types of skills to unlock. Not to mention the new maps and dungeons that players can explore and navigate. The interchangeable 2.5D and 3D perspective is also an interesting highlight of this game. So if you are ready for another epic journey, feel free to explore Dragon Nest M SEA and let an awesome adventure begins!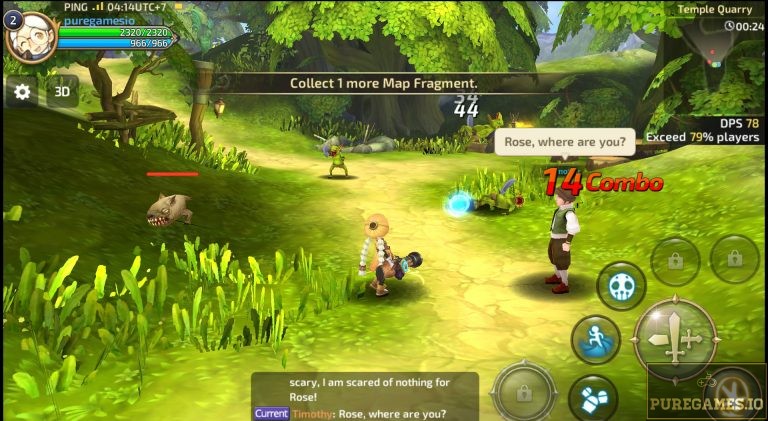 The Gameplay
The game welcomes you with a cinematic introduction which will focus on certain non-playable characters that will play huge role in the story. Unlike the typical MMORPG, Dragon Nest M SEA will pay lots of emphasis to its storyline. The game has a very compelling plot that will surely engage players and make them eager to explore more. The game will start by selecting your preferred class. There are seven classes to choose from including a Warrior, Archer, Sorceress, Cleric, Academic, Assassin and Kali. Each class will vary in terms of their abilities, attack type and difficulty of operation.
After selecting your character and completing your basic training, the game prompts you to Citadel where your journey begins. In the entire course of the game, players will interact to various NPC and will enter battles in between. The controls are highly optimized for this mobile version. Players can navigate the map using the virtual joystick and other tap-based buttons to activate skills and attack enemies. Interestingly, players no longer need to spend much time in navigating Citadel or other nearby towns as they move automatically from one NPC to another. Just tap the quest and the character will automatically proceed to the next area.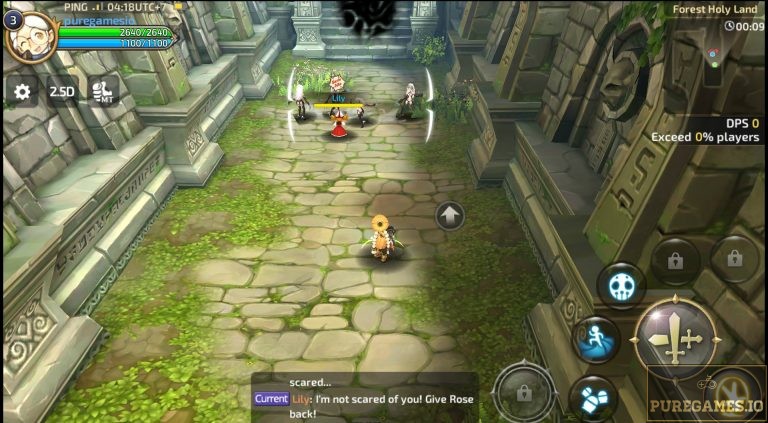 The Combat System
The battle system is not a turn-based combat. Players must deal with enemies (either alone or with company) by manually and directly attacking them with your skills. Players however can switch from Manual Toggle to Auto Targeting anytime they want during the battle.  You can activate the skills by tapping their respective buttons. Each has their own cool-down time except the normal attack. The length of each battle will vary but every mission often ends in boss fights.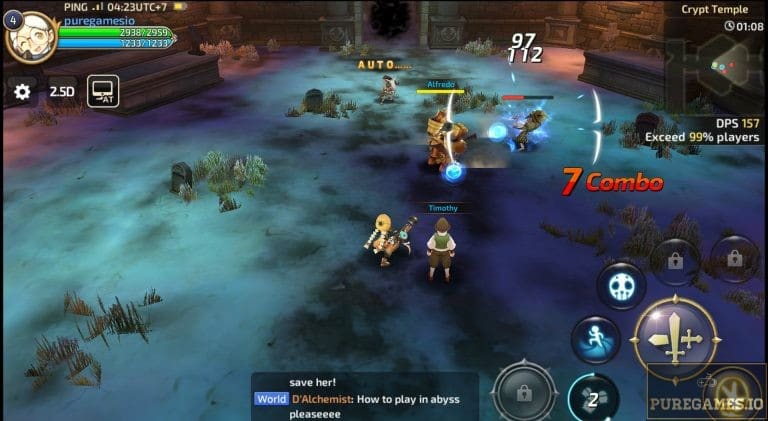 Another commendable feature of this game is the ability to switch from one perspective to another. The player can switch from 2.5D view to a 3D view and vice versa. The 2.5D takes you to a classic semi-top down view which gives you a wider perspective. The 3D view, on the other hand, offers a satisfying battle experience. The skills for each character will gradually increase and players can increase the attributes. They can distribute the skill points based on their own preferences until they reached Level 30. Each class will have two specializations and players can only pick one when certain level is reached. Academic for an instance can either become an Engineer or Alchemist while Warriors can become Sword Master or Mercenary.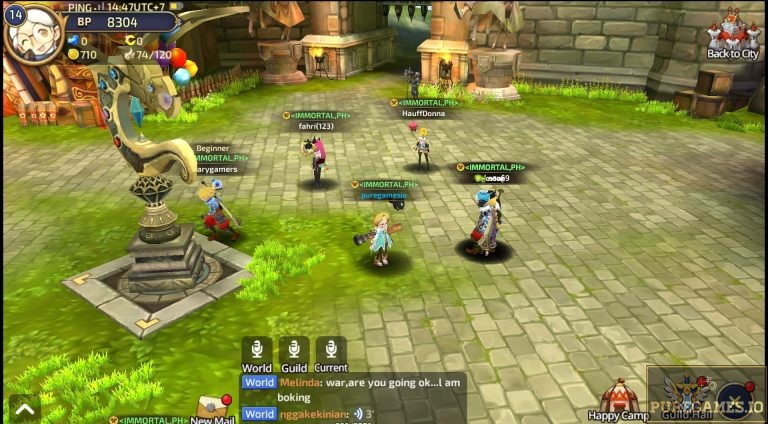 Guild System and Other Unlockable Features
Players can unlock numerous features in the game after reaching certain levels. This includes the existence of Fairies. Fairy is basically a pet system in the game. These adorable creatures will become your companion and you can train them to increase their attributes and to make them evolve. They also come in various rarities.  Other features you can unlock is the ability to craft armors and weapons and an access to Abyss which allows you to team up with another player in a journey.
The game will also grant you access to daily events, an ability to customize your characters and providing them distinctive outfits. You will also gain access to Shops, Bazaar, Mall, Carnivals and many more. Aside from the well-polished gameplay, another great feature in this game is the multiplayer component through the Guild system. Guild system is very common in most MMORPG and Dragon Nest is not an exemption at all.
You can soon join an existing guild and engage in various battles including bosses. The more active your guild is, the more benefits you can earn in return.  You can also engage yourself in individual duels or cooperative match.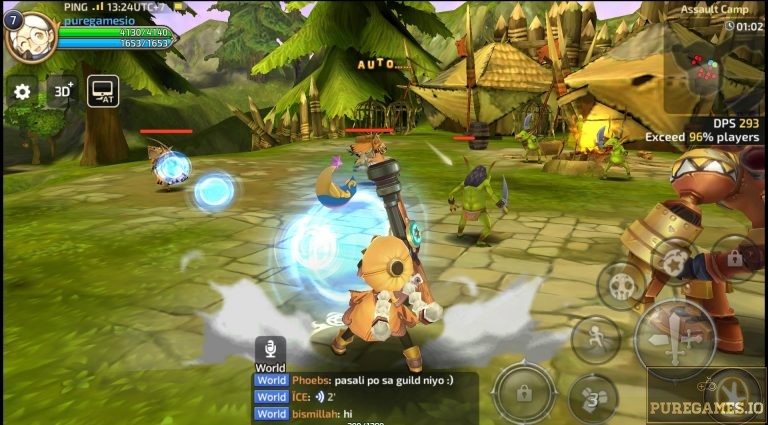 Verdict
Overall, it's about how you pick the right class and how will you manage to level up to show your character's full potential. With a perfectly balanced story and well-polished gameplay, Dragon Nest M SEA is truly an awesome addition to your mobile game list. It brings players back to the classic Dragon Nest Game they enjoyed in their PC. Shanda optimized the game pretty well with constant updates to make the game even better. Just make sure to have a stable internet connection for better gaming experience.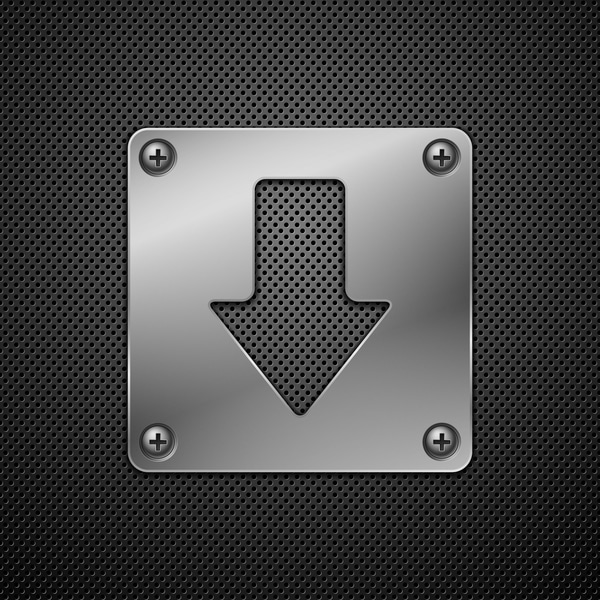 Download Dragon Nest M SEA APK for Android/iOS
Select a file to download:
Download Dragon Nest M SEA v1.1.0 APK