| | |
| --- | --- |
| Publisher | KetchApp |
| Platforms | Android 4.0.3 and up |
| Price | Free |
| Size | 60 MB |
| Latest Version | 1.7.2 |
Sometimes you do not need a jaw-dropping graphics or a hard core gameplay just to consider a game amazing. Just think of Dong Nguyen's Flappy Bird or Gabrielle Cirulli's 2048 or even King's Candy Crush Saga. These mobile apps share great amount of success not because of their flawless animation but because of their simple yet addictive gameplay. Game publisher, Ketchapp recently came up with another addictive casual game known as Knife Hit.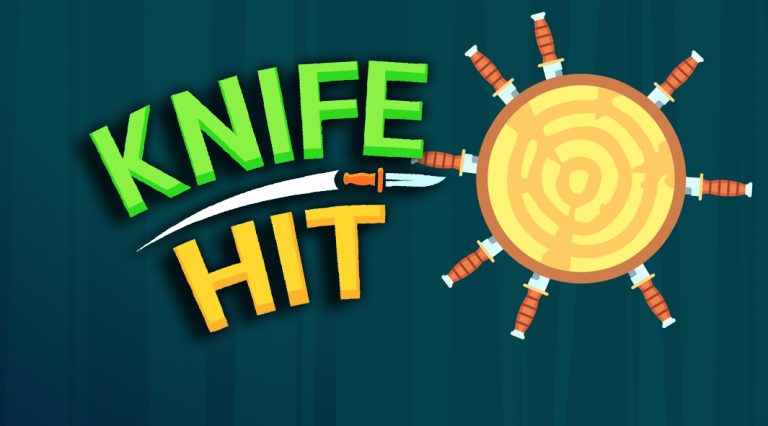 As what the title of the game suggests, Knife Hit is a target shooting game where players are asked to shoot knives onto a moving log. It is a very simple yet frustratingly challenging mobile app that will measure not just your target shooting skills but also your patience.  The game will take you to a series of challenging levels with varying range of difficulties.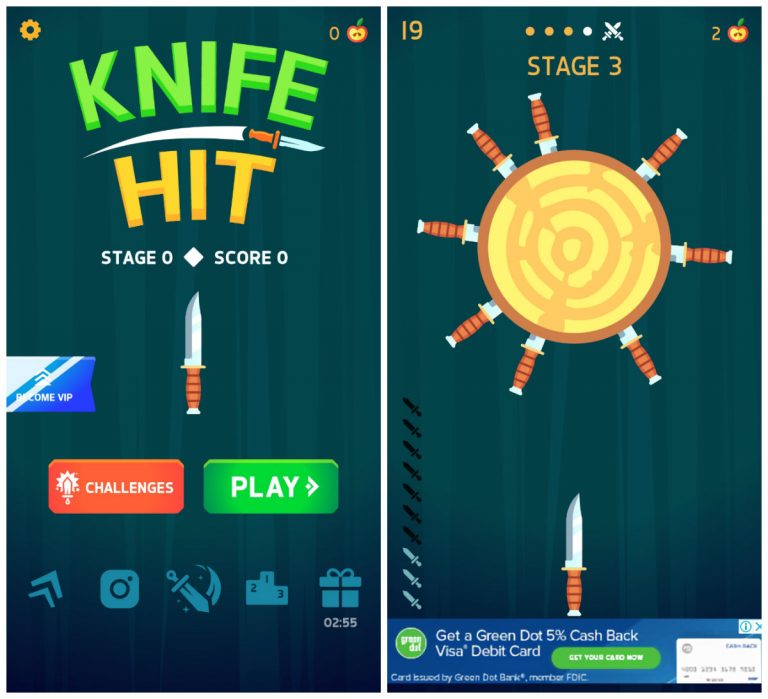 The Gameplay
As soon as the game begins, you will be prompted immediately to the first level. The game screen will not showcase any intricate or visually striking details other than the rotating log on the center niche and the throwing knives. The player must break the log by shooting all the knives into it. If you hit the knife that is already mounted on the log, the game will come to a quick end and you have no other option but to start back from the very beginning. It means that you will lose all your progress and start back from the very scratch.
Interestingly, you will need to defeat a boss every fifth stage. Bosses are not typical logs but foods and other items such as tomato, lemon, dart boards and even tin can. The boss stages are usually more complex than the normal ones and you'll also get a chance to win Boss knives. Knife Hit may not have a feature to save your progress despite being played in a level by level basis but you have two ways to keep you from the game after failing.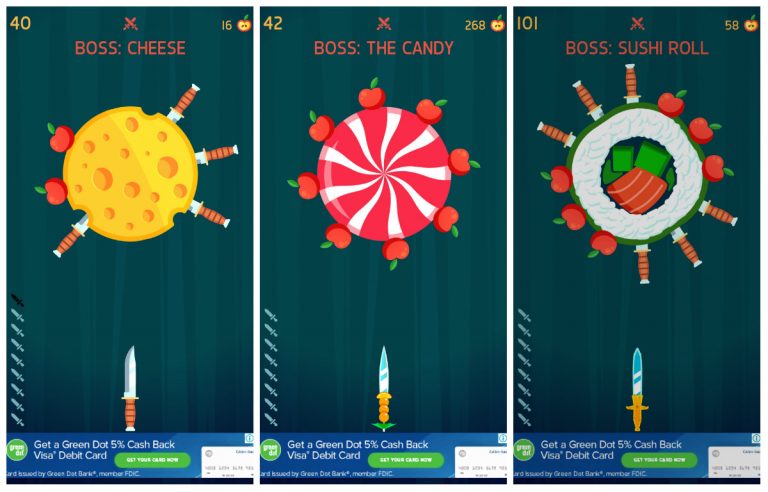 Players may obtain a Second Chance power up but the feature only appears randomly.  The most effective way to keep you in the game is watch rewarded videos. Watching ads will give you another shot to continue.
Aside from the main campaign, players can also try the "Challenges" which takes you to different atmosphere. This campaign follows the same gameplay except the fact that stages are being saved after defeating each boss.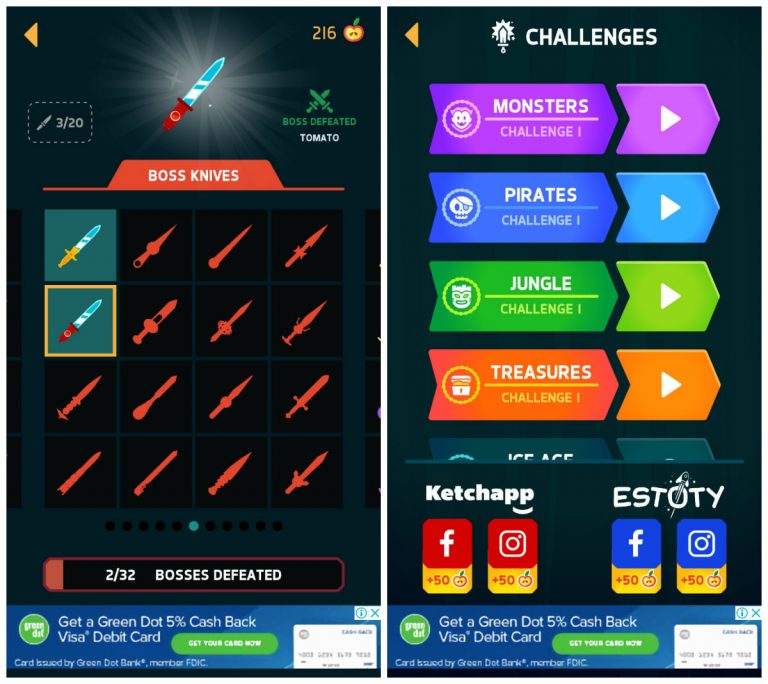 Knives Collection
One thing that makes the game ever more addictive is the collectible knives. The game offers huge collection of knives to unlock. Some knives can be obtained from defeating bosses which are categorized from Basic, Rare and Legendary. Knives can also be obtained from watching rewarded videos, completing Challenges or by manually unlocking them from the Shop.
You can unlock random knives through tomatoes (the game's virtual currency) which are earned from Bonus gifts and level completion. You can also earn tomatoes from rewarded videos. If you are devoted enough, you might also consider purchasing a Knife Pack which showcases a collection of rare knives!
Despite the apparent simplicity of the game, Knife Hit offers an incredible replay value. The stages are changing dynamically which makes the game quite unpredictable. It may not have a Multiplayer mode but much like any casual games, your personal best score is being recorded. So how far do you think your target shooting skills can take you?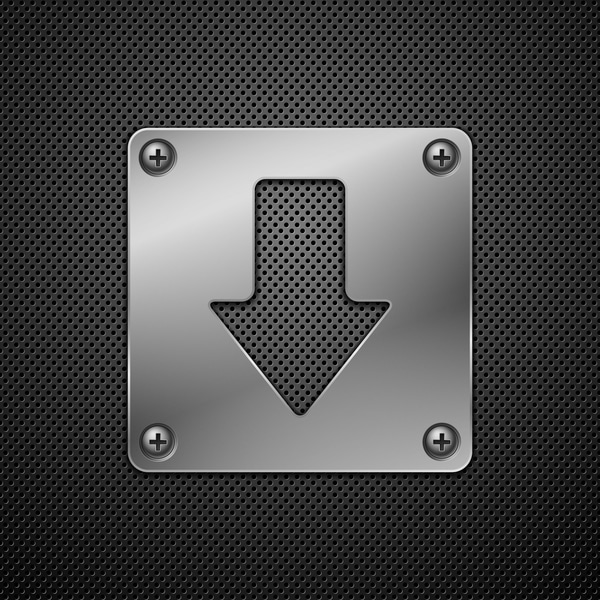 Download Knife Hit APK for Android/iOS
Select a file to download: