Your iPhone, no matter how strong or agile the battery may seem will not remain like so forever. All thanks to Apple, iOS devices are built to display battery life. As useful as these tools are, none reflects the health and longevity of your battery. However, both characteristics often depend on the owner's conscious efforts, application capacity, and usage.
Battery health
First of all, battery life is categorically different from battery health. Thus, battery life is simply the lifespan of your battery per charge time. How long it will last for on a single charge. On the other hand, battery health is the overall overview of your battery time, i.e., how much your battery diminishes per time. As time goes by then, the lithium-ion component of the battery wears out. To make things easy, there are a number of ways to monitor your battery's health status. Some methods will be discussed below;
Using the console app available for Mac devices
There are several kinds of battery health applications. For Mac users, check your iPhone, iPad's battery status using console apps available for all Mac device. It offers direct information.
Connect your iPhone to the Mac device with the lightning cable.
Allow the app to load up. A couple of information comes on the screen.
Through the search outline, input 'battery health'. If by chance, there is no result, unlock your device and try again.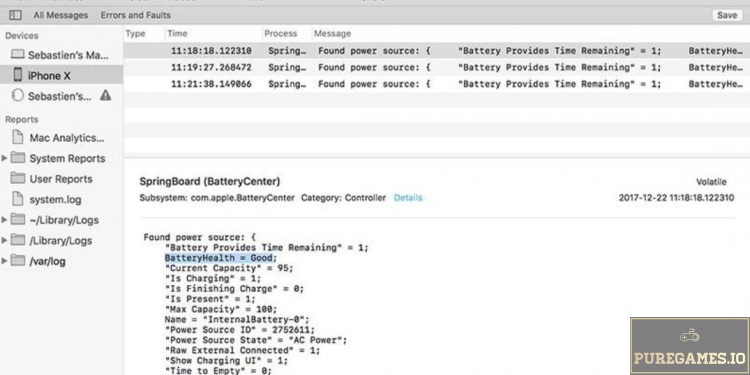 The results obtained entails detailed information of your battery's status. Some of the information includes battery health, power source, time remaining, max capacity, etc.
Check your iPhone, iPad's battery status using Coconut battery app
For further details of battery health, the coconut battery app is an excellent option. It's relative to the console apps on Mac devices. Also, it provides more information and is very much free. To check your iPhone, iPad's battery status using the coconut battery app, follow the steps below.
Download coconut battery app
Connect the iOS device to your computer with the lightning cable.
Click on the open option and swap to iOS device tab.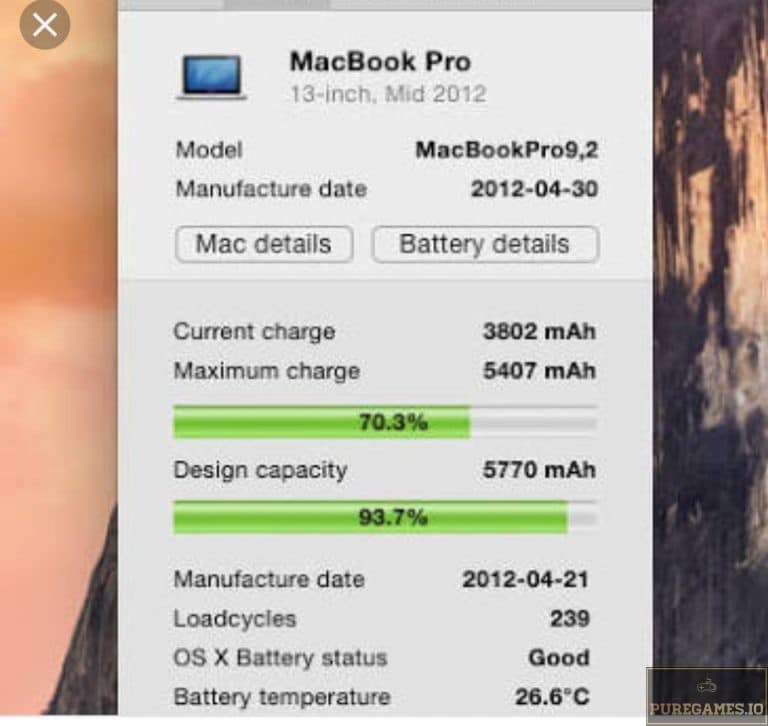 The information shown is accurate only if your device has not been restored back to its factory settings. Such info includes battery capacity, charge times, battery temperature, etc. In addition, there are some other applications in this category to check your iOS battery status. Some of which are battery life Doctor, iBackupBot, and 3uTools.
Check on your device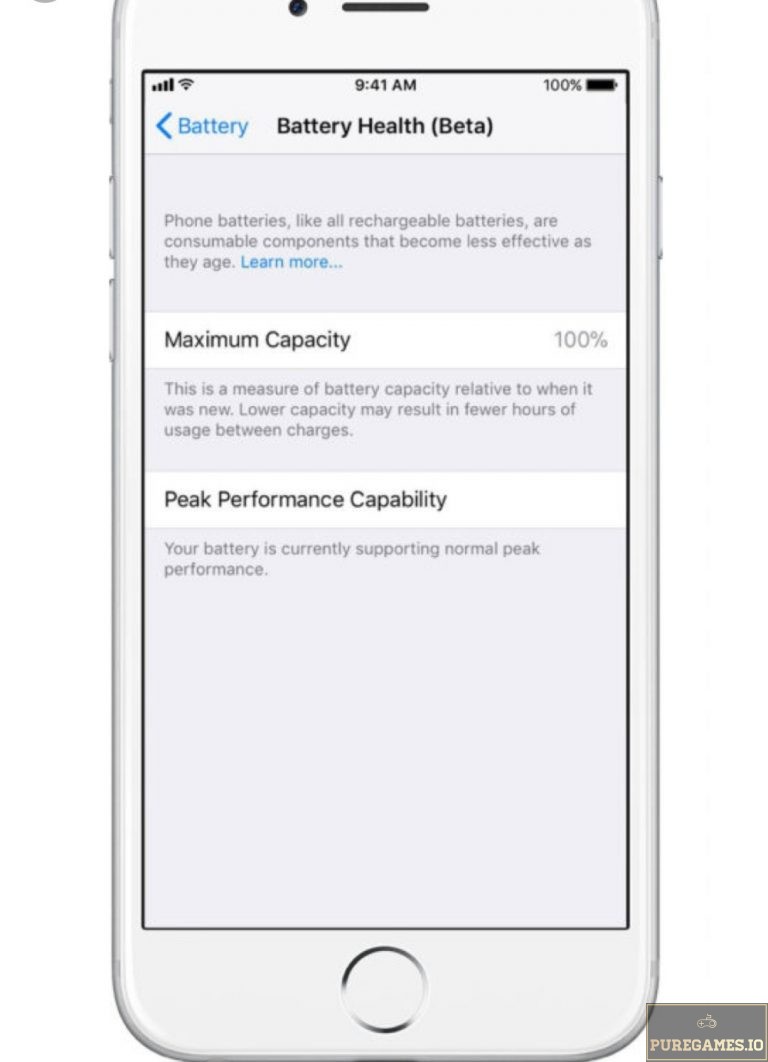 This is probably the easiest process to check your iPhone, iPad's battery status. Nevertheless, it is not a precise process. All you have to do is to scroll through your phone and follow this approach. Go to settings, click on Battery, and you will get a notification of your battery status. Hence, you will be informed if there is any need to change the battery. No notification may have you rest assured, but you'll agree that having the full details is better.
Apple support
Very few people resort to this option. Apple support provides every kind of information related to your device and more importantly in this case; to check your iPhone, iPad's battery status. You have Apple run a full diagnostics for you with what will probably be the most accurate result you may ever have. Go to an Apple store or contact Apple online Support. If you must change the battery, Apple is the best place. Keep in mind that it goes for a cost.