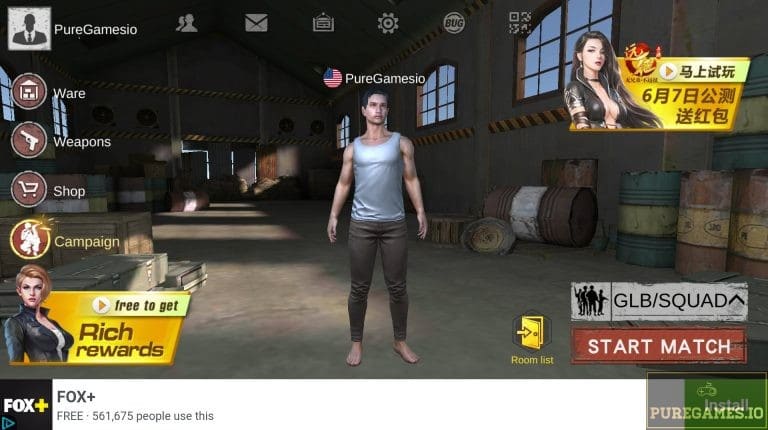 Battle Royale is becoming a huge hit among gamers. Interestingly, players now have bigger options. Today, it is not just a battle between Fortnite and PUBG because many developers are adapting the gameplay and release their own battle royale game. Some of the noteworthy games aside from Fortnite and PUBG includes Pixel Gun 3D, Garena's Free Fire and Rules of Survival. Wonderfully, we came across another equally exciting mobile game – Survival Squad. It's game by Shenzhen Bingchuan Network that takes you to an intense battle royale adventure.  If you're into such genre, feel free to download Survival Squad and see what else it has to offer.
With so many battle royale games to choose from, what exactly makes Survival Squad special? Is it a decent ripoff of PUBG or another poor clone of the game? We know the fact that Fortnite and PUBG are considerably huge game and require huge storage capacity. Survival Squad, however, is a different story. The game treats you with remarkable visuals and smooth gameplay but it doesn't consume much space. So if you have low-end phones, you can download Survival Squad and have the same amazing experience.
 The Gameplay
If you know how PUBG and Fortnite work, you should be familiar with the gameplay of Survival Squad. The mechanics are very simple yet requires you to establish the most effective strategy to maximize your chances of surviving. Take note that this is a survival game and your goal is nothing more but to eliminate every single enemy and survive. Anything can put you in great harm so you must observe very keenly; otherwise, you might get killed.
Just like any battle royale games, Survival Squad will also take you to four phases. You start off in a pre-battle phase where you wait for other players to enter the server. Once done, it takes you to the next phase where all the 100 players will be deployed from the plane. In this phase, you can select your preferred drop or landing point. You can select any location on the map. After landing, you may now start scavenging for weapons and start killing the enemies.
Take note that you start off with nothing at all. You have no weapons or armor to protect yourself. Players can obtain weapons by looting. They are often scattered randomly in different buildings. Controls are easily manageable. You can freely navigate around the map using the virtual joystick, aim by moving crosshair and attack by tapping the special buttons.
Gather Weapons and Avoid the Danger Zone
The fate of your character will rely not just on your skills but also with the kind of weapons you are carrying. One thing you will certainly enjoy when you download Survival Squad is the unpredictability of the game. Players will receive no specific information on where exactly the weapons are located. You have to scavenge and search the place thoroughly. Weapons will vary from pistols to rifles and grenades. Ammunition also plays a crucial part as the game features no infinite ammo.
It is not a battle royale game without entering the last phase, the shrinking battlefield. The playzone will dramatically shrink as you progress. Those players who remain outside the play area will get huge amount of damage and will definitely put their characters in danger. You must try your best to stay in the safe area while guarding yourself from nearby threats. Keep in mind that the smaller the battlefield is, the more challenging it is to survive.
A Quality Game for Low-End Phones
We all want to experience that epic battle and embrace the beauty of both Fortnite and PUBG. The problem however is the huge storage capacity that these games normally consume. If you own a low-end phone, chances are, you'll experience a series of lag issues. If you download Survival Squad however, you can have a full gaming experience without causing much trouble. Of course, you still need to save a decent amount of storage but not as overwhelming as PUBG or Fortnite.
Verdict
Survival Squad will definitely surprise you in many ways. It features remarkable graphics yet with less lag issues (I personally did not encounter at all). It's surprising to see such game in high definition that even low-end phones can remarkably achieve. The gameplay is smooth but the frequent ads is quite a downside. Other than that, battle royale lovers can confidently download Survival Squad and experience the action.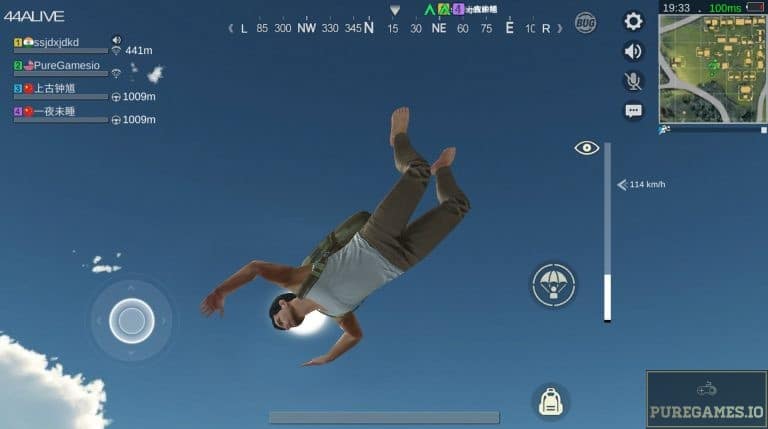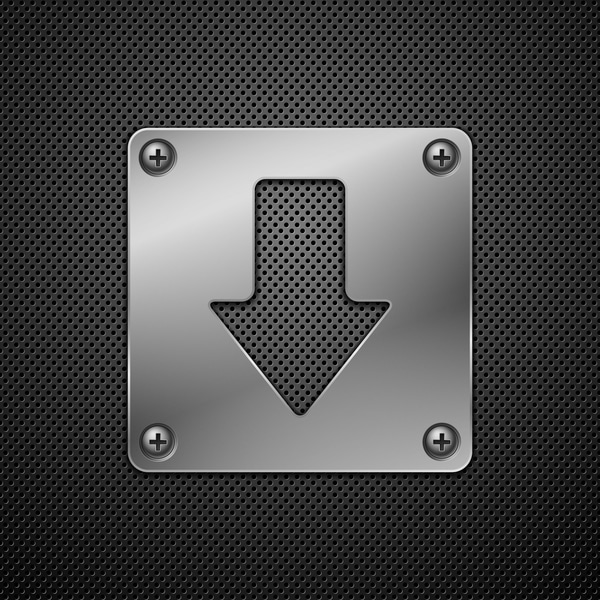 Download Survival Squad APK for Android/iOS
Select a file to download:
Download Survival Squad v1.0.19 APK