| | |
| --- | --- |
| Publisher | Epic Games |
| Platforms |  iOS 11.0 or later |
| Price | Free |
| Size | 136.3 MB |
| Latest Version | 4.3.1 |
A new genre of gaming is becoming a cultural phenomenon! Battle royale games are starting to invade both Android and iOS App Stores with different game developers trying to come up with their own take and approach. After the success of their Battle Royale Mode, Epic Games decided to create a standalone mode for their highly acclaimed Fortnite game. Interestingly, Fortnite: Battle Royale was released for iOS few months ago and yet the game has become wildly popular and is now considered as one of the most downloaded free-to-play battle royale games in iOS.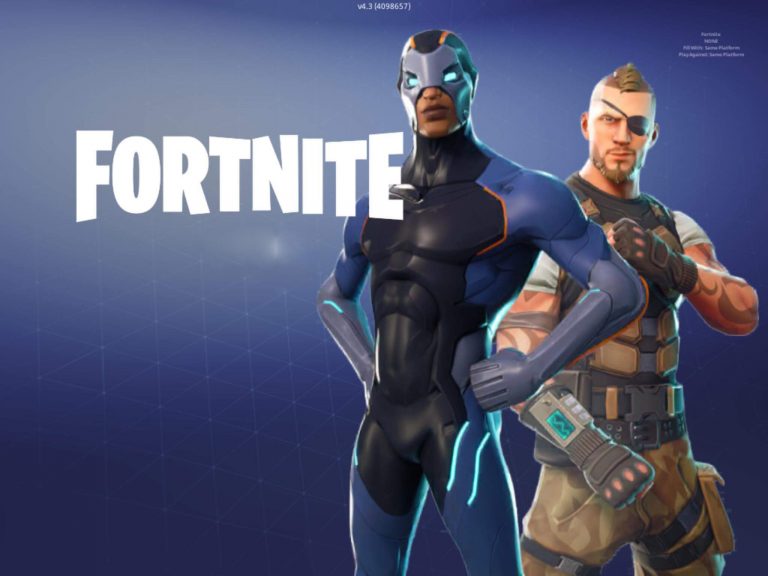 Fortnite: Battle Royale offers a very straightforward rule. The main objective is to survive the battlefield and be the last man standing. Mechanics are simple yet players must still showcase the best of their strategic skills to maximize their chances of surviving.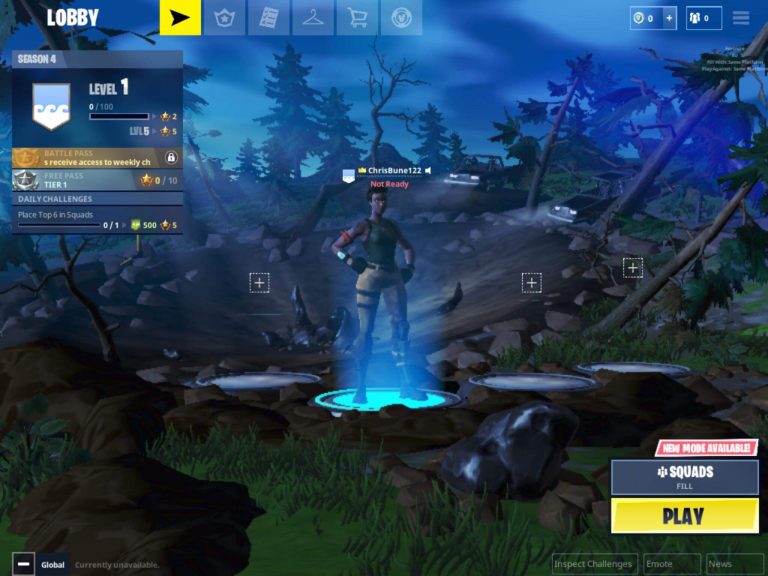 The Gameplay
The standard gameplay for Fortnite: Battle Royale's main campaign follows three main rules. First is to pick up your desired spot and hunt for gears; second is to keep your character safe by staying within the the "Eye of the Storm" and third is to kill as many players as you can and be the last man standing. In the entire course of the game, players will pass through 4 different sequential phases.
As soon as the game begins, players are prompted to a Pre-Game phase. There is nothing much to do in this phase other than testing the controls and some test weapons while waiting for other players to arrive and before the Battle Bus departs. A ten second countdown will begin to warn players that the Battle Bus is about to depart and this prompt everyone to the Battle Bus phase in which the bus will select random path across the map.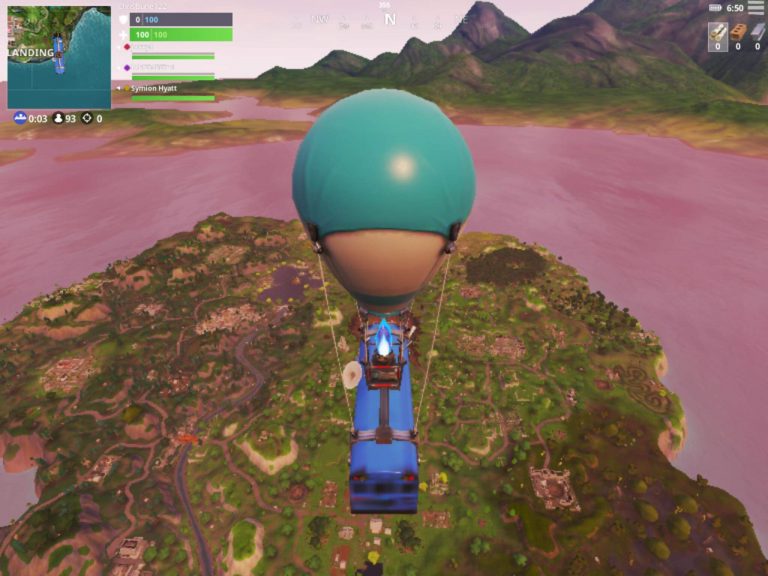 Players will be asked to take off which prompts them to the Drop Phase. This time, players will need to decide which spot to land. There are over 20 different locations to choose from. What really makes the game a lot more exciting is the fact that everyone starts from the very scratch. Players will start only with their gliders and a pickaxe. Once landed, you must start scavenging for weapons and various items. Pickaxe is mainly use to destroy almost anything to gather enough resources to build walls and other structures.
The fourth phase is the trickiest of them all. Players will be warned when the safe zone or the Eye of the storm is shrinking. Players should do their best to stay within the eye, otherwise, players outside the wall get great amount of damage and die. Take note that this is a survival-of-the-fittest game and only one will be declared as a winner.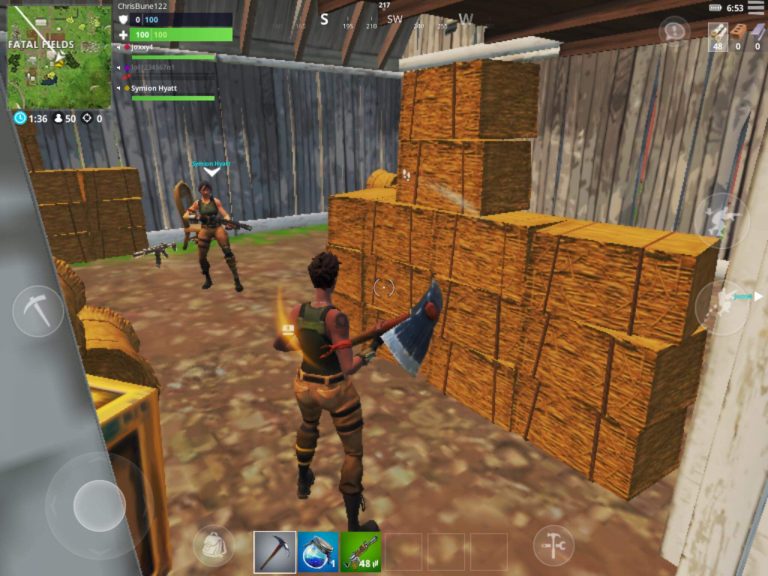 Building and Surviving
Please be mindful that you will be dealing with 99 other online players in this game. An effective strategy is a key to win this survival battle and it all boils down to proper decision making. Players must decide carefully on which spot he want to land. Landing on places will low popularity will maximize your survival and gives you enough time to gather weapons.
Weapons are mostly found in buildings. Some of them are already exposed while others are hidden in chests. Weapons have different rarities ranging from Common to Legendary. Using the Pickaxe ( a default item and weapon), you can gather resources like Metal, Wood and Stone by destroying structures. You can use these resources to build shields, walls, stairs and traps.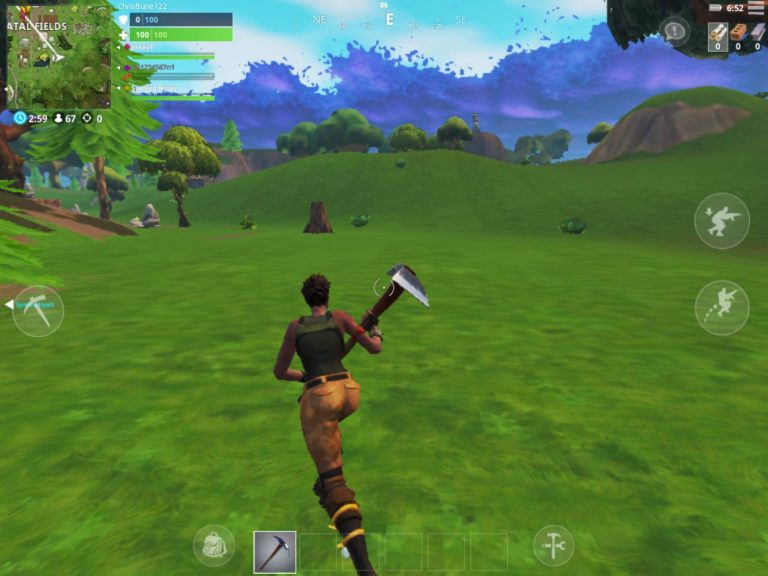 Limited Game Modes and Cross Platform Play
Much like the original Fortnite game, Fortnite: Battle Royale is also available in many different campaigns. Most of which will run within limited period of time. Some of the recently concluded modes include Blitz , Sniper Shoot Out, Battle Pass, 50v50 and even Infinity Gauntlet (in relation with the Avengers Movie) to name a few. These limited modes provided the game an impressive replay value.
Appearance wise, Fortnite: Battle Royale takes you to a remarkable and visually stunning atmosphere. It has a huge map to explore, a day and night cycle and locations that are dynamically changing every battle. Wonderfully, the mobile version supports a cross-platform play which allows you to link your accounts to any available gaming platforms like PS4, Mac and PC. This particular feature allows you to save your progress and rewards and access them in any platform you want.
Currently, the mobile version of Fortnite is only available for iOS but the Android version is currently in development and we just can't wait for the release. With well-polished gameplay, remarkable replay value and intense combat system, it is not surprising why Fortnite becomes a cultural phenomenon. It's definitely a game that you can put on top of your game list! Good luck!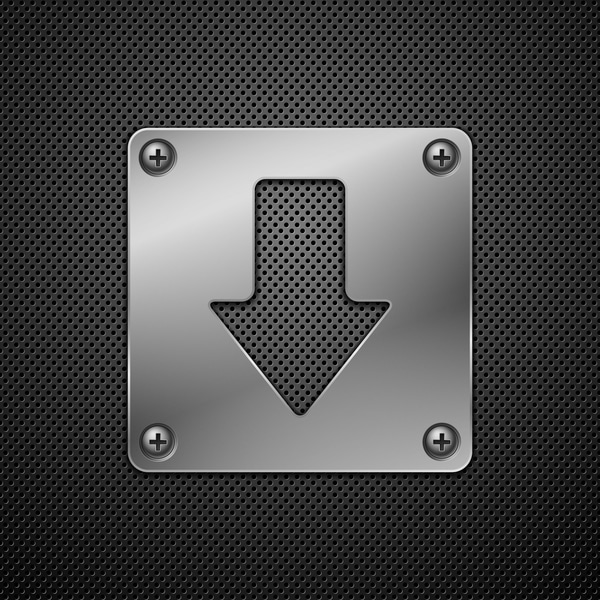 Download Fortnite: Battle Royale APK for Android/iOS
Select a file to download: