| | |
| --- | --- |
| Publisher | IGG |
| Platforms | Android 2.3 and up |
| Price | Free |
| Size | Varies with device |
| Latest Version | |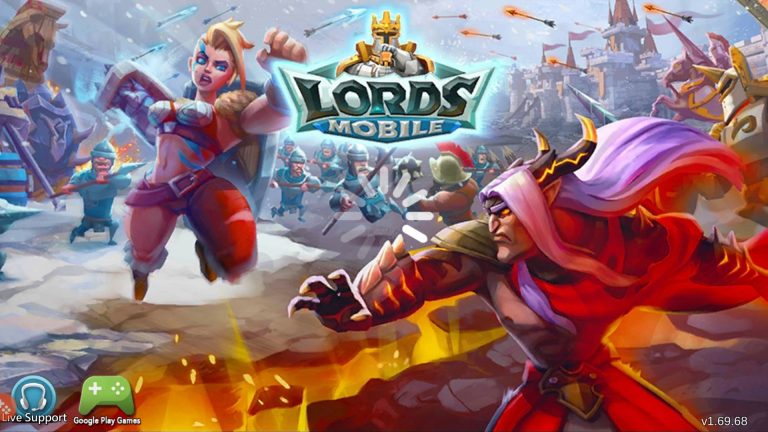 Your kingdom is in great danger and the evil forces are invading your land. It is time to summon the best and the strongest heroes to defeat the conquerors, build a stronghold and put the harmony back into your land. Probably one of the most in-demand MMORTS games today, Lords Mobile takes you to an epic journey where you play the role of an emperor with a mission to save his threaten kingdom from the catastrophic invasion of terrifying forces of evil.
Like any other MMORTS (Massively Multiplayer Online Real Time Strategy), Lords Mobile is incredibly huge and the scope of the game will not rely on combat alone. The main objective in this game is to build a stable stronghold. You can do so by building and upgrading facilities such as barracks and academies, strengthening your offense and defense by training your troops and hiring eligible heroes to lead them. It also involves joining and creating guilds to interact with other online players and of course defeating conquerors by forming the best and most effective strategy.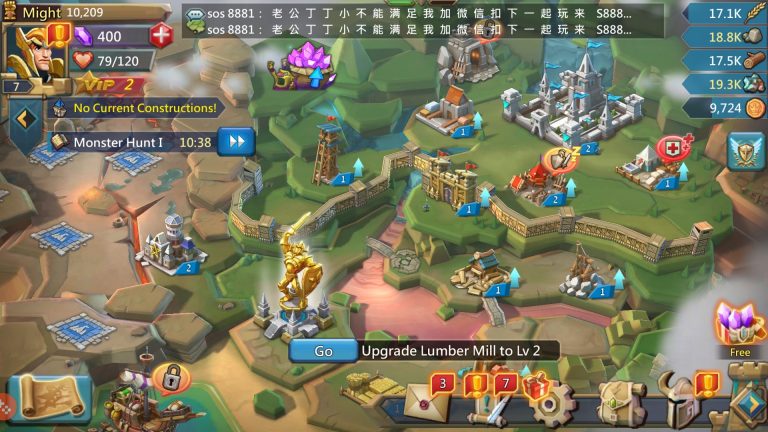 The Gameplay
After the cinematic introduction, your immediate training will begin. Generally, the game involves two phases; the building phase and the battle phase. Your main goal is to become the supreme overlord of this virtual world. You can achieve such by developing your turf into its full potential and by raising a strong army.
During the building phase, you will be asked to construct buildings and facilities. Each of them has their own special functions. Barracks for an instance, allows you to train your troops and strengthen your army while Academy allows you to conduct researches in order to gain more skills and access to many other features. You will be required to build basic buildings like Farm, Lumber Mills, and Mines to gather resources.
Upgrading them is very essential not just because they are part of your "turf quests" but also because they will make you more efficient. Upgrading buildings and castle allows you to unlock more features and expand your kingdom.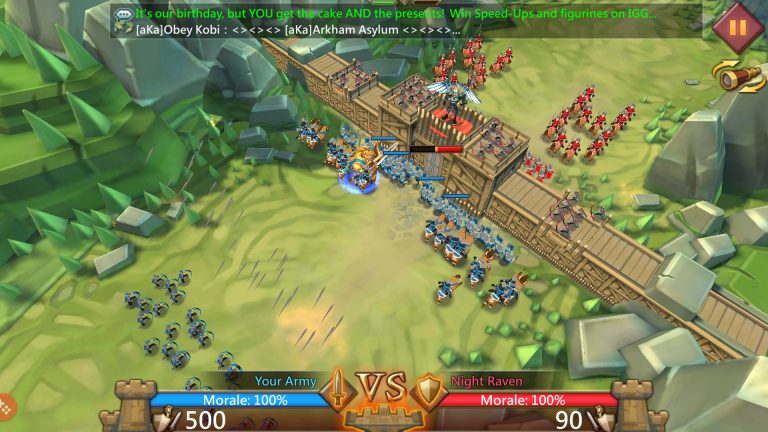 The Battle
The battle system is probably the greatest highlight of Lords Mobile. There are different combat styles in this game depending on the situation you are in. If monsters are nearby, you have to engage yourself in a skirmish. In this battle, you have to summon your army to break through the enemies' defense. The army will be led by your selected hero. You can set the amount of units you want to deploy in the battle. This particular combat style is presented in an appealing top down perspective.
You can also train your heroes and invite more heroes by successfully passing through Hero stages. In this combat, the game will take you to a closer perspective similar to other PvE games. Although they are presented in different perspective, both battles are done automatically. It means that battles do not require much of player's interaction and all you need to do is to wait for the result whether it is a victory or a failed mission.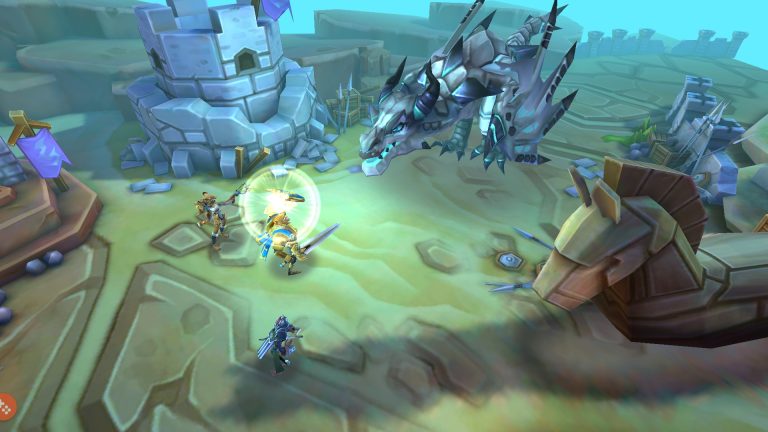 Quests and Guilds
What gives the game an amazing replay value is the overwhelming and seemingly interminable number of quests. The quests are divided in four different categories; Turf Quest, Admin Quest, Guild Quest and VIP Quests. Turf Quests are the common quests which usually involve interacting with your buildings and training armies while Admin Quest features various activities yet requires less interactions.
Guild system allows you to interact with other players. You can Join or Apply to an existing guild and be part of their active community. You can help them in gathering resources or better yet join them in Kingdom Wars (a special game event that allows you to explore the world outside your kingdom).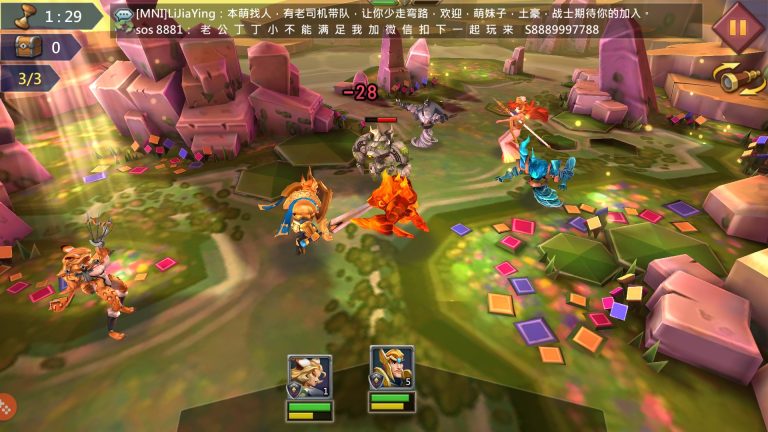 Appearance wise, Lords Mobile will treat you with visually stunning graphics and well-polished animation. Another note-worthy feature is the amazing music and sound effects used in this game that perfectly set the mood. Like any MMORTS, Lords Mobile is incredibly huge. There are many features to explore which gives the game a remarkable longevity.  So if you think you have what it takes to become the next Supreme Overlord and rule over your kingdom, feel free to play Lords Mobile and see how far you can go!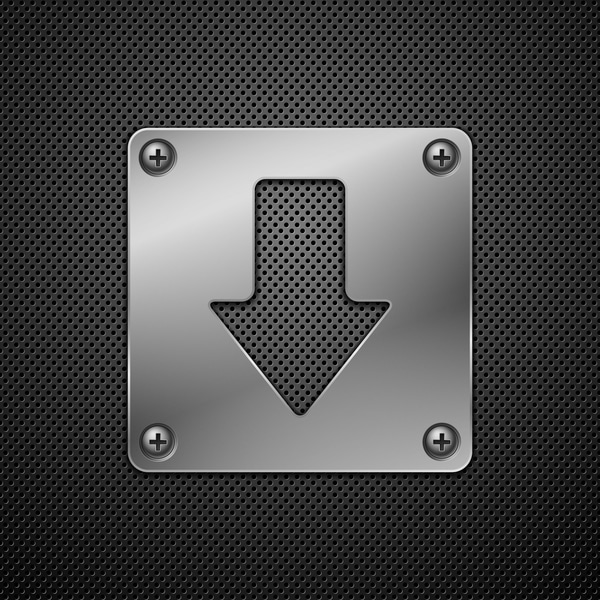 Download Lords Mobile APK for Android/iOS
Select a file to download:
Download Lords Mobile v1.71 APK