| | |
| --- | --- |
| Publisher | nWay Inc |
| Platforms | Android 4.0.3 and up |
| Price | Free |
| Size | 83 MB |
| Latest Version | 1.4.8 |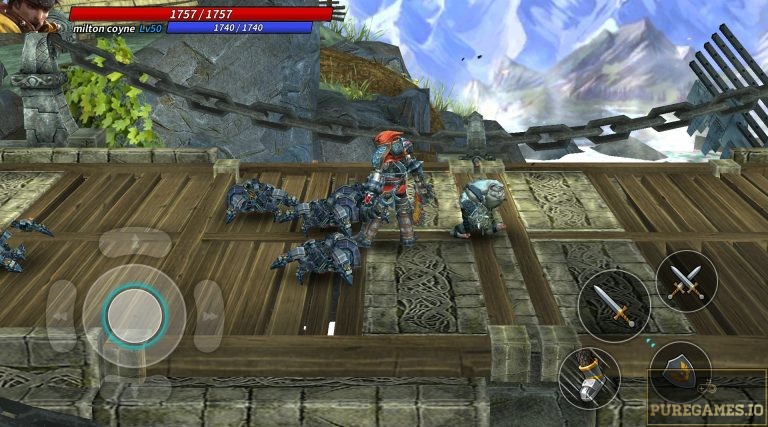 Embark yourself in an action-packed side-scrolling brawler adventure with ChronoBlade. This free-to-play action game by nWay started out as Facebook Game and eventually launched on both Android and iOS devices. The game takes you to Ragnarok, a fictional realm that is invaded by the Chronarch Empire. Now, your mission is to save Ragnarok and bring the land back to its harmonious state. Only four remaining heroes are capable of fulfilling this mission and you got to play one of them in this game.  If you love RPG, you should definitely download ChronoBlade and set yourself in an epic journey.
ChronoBlade is not really different from your typical brawler RPG. It features amazing graphics and a well-polished gameplay. The four heroes have their own skill sets and abilities you can freely explore. Aside from the main campaign, ChronoBlade is also available in other equally addictive game modes including the PvP and Dungeons. If you enjoy this kind of genre, I don't see any reason why you should not download ChronoBlade.
The Gameplay
The mechanics are very simple. As soon as the game starts, it prompts you to the 2D sidescrolling battlefield. Prior to that, the game will start off by allowing you to select your preferred hero. As what mentioned above, ChronoBlade will introduce you to four different playable heroes; Aurok, Thera, Lucas and Lophi. After selecting the character, you can now set yourself on a journey. Controls are basic and easily manageable. You move the character around the screen by moving the virtual joystick.
There are four basic actions which you can perform by tapping their respective buttons. You also have three skill sets per battle. What really makes the gameplay even more interesting is the ability to combine those basic actions with skills and create a combo of your own. Basically you can create different attack combinations and find out which one suits best on your enemies. If you think you are skillful enough to master the game, feel free to download ChronoBlade and see how far you can go.
Select Your Hero!
After you download ChronoBlade and once you have created your account, the next step is to select your character. Interestingly, the game offers four playable characters to choose from. First of which is Aurok who is described as the most interpid warrior in Ragnarok who uses powerful melee attacks. Thera on the other hand is a former commander of a fallen empire. She uses spears and elemental magics to attack her enemies. Lucas is a sword-wielder and master of different gadgets while Lophi can summon spirits to attack her enemies.
Aside from wielding different weapons, each hero has their own skill sets too which you can upgrade to make them more efficient. Each hero has different armor sets that you can collect in the process. Armors will dramatically increase the character's basic attributes which includes the offense and defense rate. Aside from completing the set, you can also upgrade the armors and weapons individually for more efficient battle.
Quest and Combat System
If you download ChronoBlade, you should know that in order to progress, you must accept and complete quests. The quests are sorted in different categories, the main campaign  which are mandatory in order to proceed. There's also the Daily Quest which allows you to earn different rewards in form of virtual currency and many others. Most quests will ask you to either upgrade weapons or to clear levels.
The combat system is either manual or automatic. You can go on manual mode in which you have to manually select the attacks or skills you want and select your preferred target. Automatic on the other hand, much like most RPG, requires less interaction. Be mindful too that you will also encounter boss battles along the way. The rate of difficulty is also drastically increasing as you progress.
Verdict
ChronoBlade is possibly one of the most engagin RPGs to date. It offers a visually stunning 3D graphics and well polished gameplay. The character designs are very unique and impressive while the story is truly compelling. The PvP battles made this game even more engaging and interactive too. Overall, if you love RPG and if you are up for an epic adventure, you should definitely download ChronoBlade and see how far you can go. The game is currently available on both Android and iOS devices and you can download ChronoBlade for Free. Enjoy!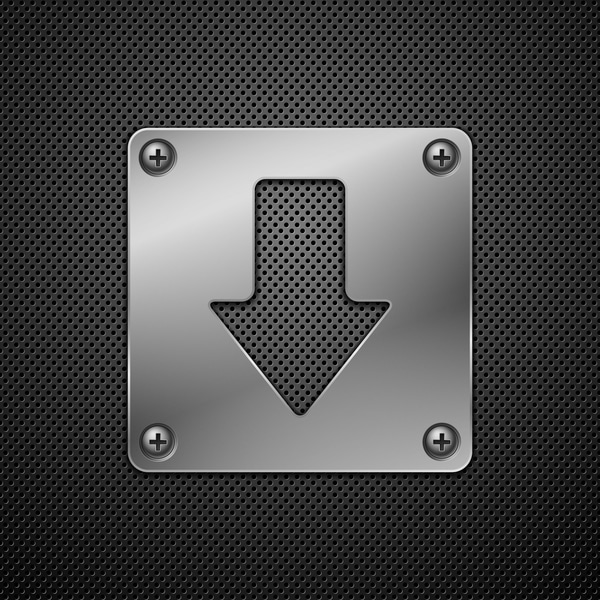 Download ChronoBlade for Android/iOS
Select a file to download:
Download ChronoBlade APK