Publisher

PlaySide Studios

Platforms

Android 3.0+;

 iOS 6.0+

Price

Free

Size
64 MB
Latest Version
1.0.3
Here's a genre that is seldom explored in the deep realm of mobile gaming. Although this kind of game has appeared throughout the industry for at least a few decades, not a lot of games make an attempt to capture its essence that often. Fishy Bits 2 rectifies the matter for mobile phones by bringing the formula to the smaller screen. It's an addictive arcade style of gameplay passed down from generations, and for a good reason. No matter how one may think about it, it's actually still pretty fun to play. You may not think so upon first glance, but it does manage to reel you in with the way it plays out.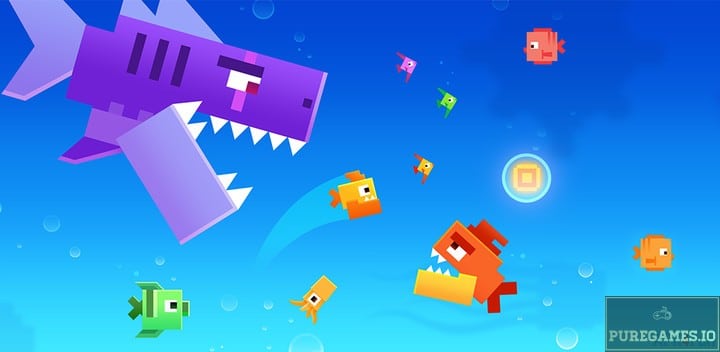 If you've never played a game like this before, allow me to show you through the ropes. Fishy Bits 2 is a game where all you do is go after fish to eat. However, you can only eat fish that are smaller than you; any larger and you would end up getting eaten, yourself. It is the kind of formula that is simple to get a hold of. Yet, mastering it could end up being another level altogether. Fishy Bits 2 is similar to that of arcade classics like Pac-Man where you want to rack up as many points as humanly possible.
Once you try going for it, stopping isn't exactly an option. You know you're going to want to get all those points and eat all those fish. And the more you eat the smaller fish, the bigger your own fish becomes! The game is destined to be as intense as it is an enjoyable game to play. The effective playstyle Fishy Bits 2 takes on is what makes it fun to take on. Players will have a blast challenging themselves with this arcade format while the game lasts. It's only a matter of being able to grasp the mechanics it throws at you.
With all said and done, I definitely recommend this game to anyone willing to try out a fun little game. Fishy Bits 2 is a great sort of single player application that has various degrees of enjoyment coming out of its simple formula. It's an easy game to grasp, and a challenging one to excel in. It's the perfect kind of game to play when you're out killing time on the way to another destination or waiting somewhere. You wouldn't be able to get bored should you decide to download the app.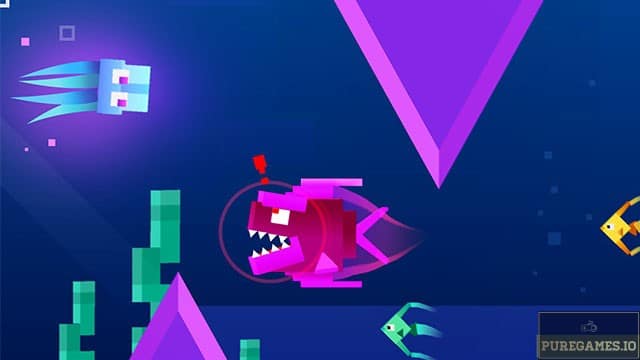 What's also so special about Fishy Bits 2 is that it proves to withstand the test of time as an addictive game. You don't need fancy graphics or cinematic realism to create something that would make an everlasting impact. All Fishy Bits 2 needed was a gameplay style with rhythm for players to latch onto. I'd say it very well succeeded in delivering that. Props to the developers for putting out this game. I look forward to seeing their other ventures as time marches on.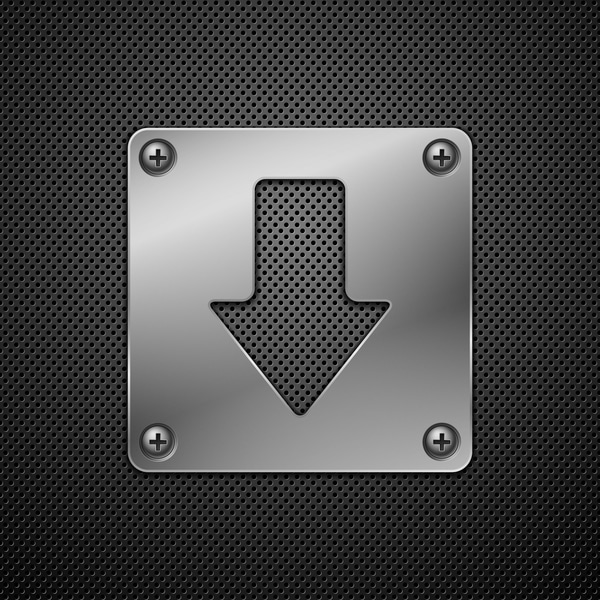 Download Fishy Bits 2 APK for Android/iOS
Select a file to download:
Download Fishy Bits 2 v1.0.3 APK