| | |
| --- | --- |
| Publisher | Kabam |
| Platforms | Android 4.0.3 and up |
| Price | Free |
| Size | 91 MB |
| Latest Version | 18.1.0 |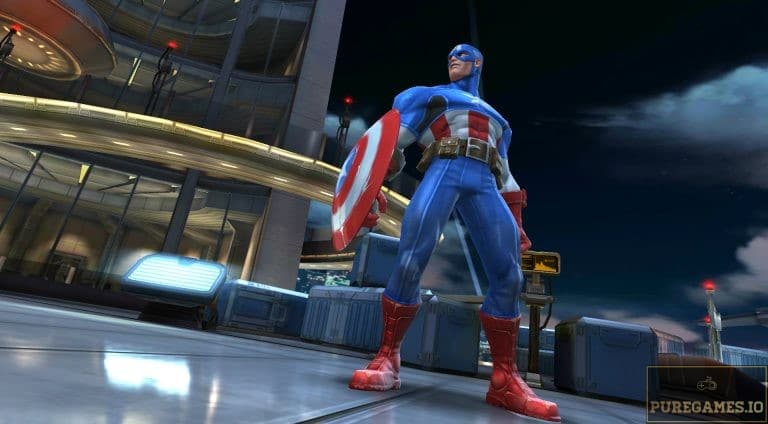 Before the Marvel Future Fight of Netmarble came into action, Marvel Contest of Champions is already available on mobile. Unlike Future Fight however, Contest of Champions is not entirely based on Marvel Cinematic Universe or any Marvel-related films. The game takes you to the real Marvel Universe as depicted in the comics. Kabam adapts the game from a comic series of the same name. Generally, Marvel Contest of Champions is a fighting game which allows you to take control of your favorite Marvel Superheroes.
Interestingly, the game treats you with visually stunning 3D graphics with dynamically changing stages and diverse fighting styles. In this game, you play the role of the Summoner who works under The Collector. Your mission is to build a team of Superheroes and villains and let them fight against other superheroes. Start building your ideal Superhero team and let an epic clash of heroes begin!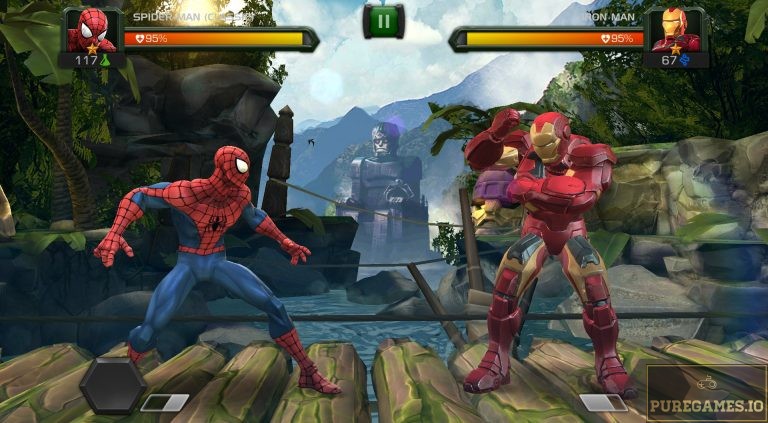 The Gameplay
The game starts with the first Act which will focus on the story arc of the Collector. You'll start off with two superheroes on your team which are both randomly generated through Crystals. After claiming your heroes, you will immediately proceed to your first battle. The combat system in this game is both in 3D and 2D graphics which reminds me of other fighting games like Injustice: Gods Among Us and Shadow Fight.
Although you have multiple heroes on your team, you can only control one hero at a time. You can select which hero you want to use prior to the actual match. The controls are very simple and easily manageable. Normal attacks are done by tapping the right portion of the screen and you can swipe right to perform dash attack. You can dodge enemy's attack by tapping and holding the left portion of the game screen.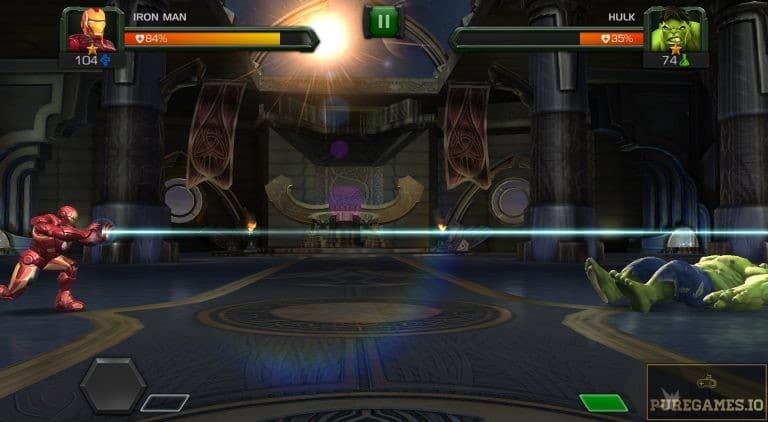 You can also inflict more damage by tapping and holding the right portion of the screen. Each character has their unique special abilities too. Located on the lower left is a power meter that will indicate if the skill is already available to execute. Just tap the power button to launch the special attack. Unlike the typical fighting game though, Marvel Contest of Champions will not take you to multiple rounds. The game will quickly end as soon as you knock out the opponent or vice versa.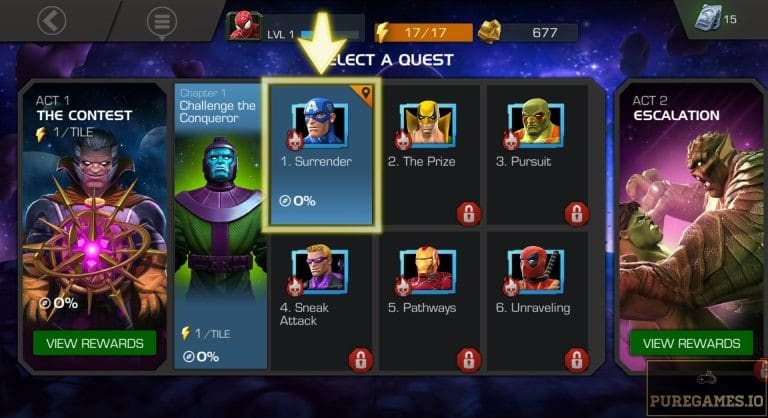 Crystals, Upgradable Heroes and Other Campaigns
Each successful match will reward you with various prizes. These can be in form of XP points, Gold, Energy and Crystals. Unlike Future Fight which requires you to collect Biometrics to recruit new heroes, this game will ask for Crystals. Crystals come in many rarities and you can obtain them in many ways. Aside from the battles, you can obtain them in your Crystal tab page. You can collect Free Crystal on a Daily basis or purchase them through Units. Common crystals only offer basic power ups but other premium crystals will unlock superheroes. You can collect units by engaging in a series of matches or through microtransactions.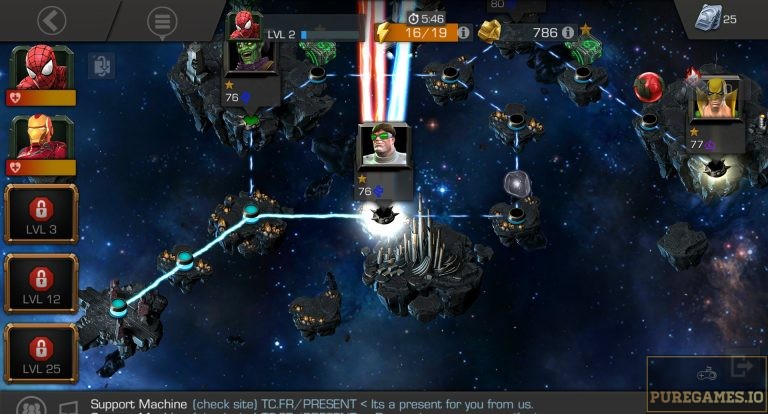 Your superheroes which are referred in this game as Champions will come in different classes. You can all upgrade the heroes using Upgrade items that you can collect from missions or crystals. Upgrading the champions will make them more efficient in the battle.
Interestingly, aside from the Story Quest (main campaign), you can also explore other campaigns such as Event Quest, Versus and Alliance Mode. Versus and Alliance mode are the multiplayer campaigns of this game. This allows you to fight against another player in 1v1 or 3v3 battle or better play with them on a cooperative match through Alliance mode.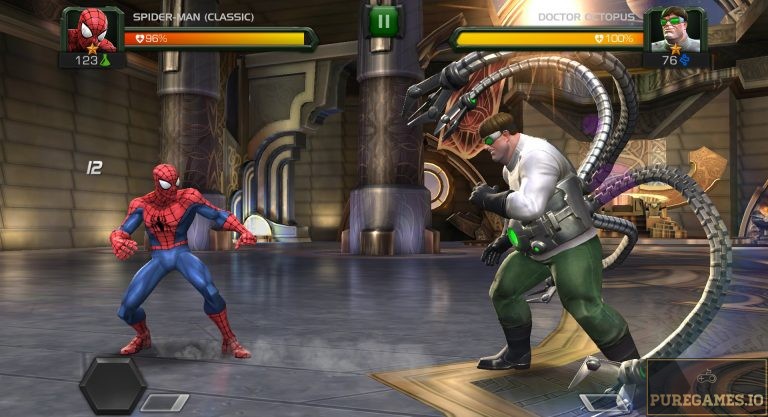 Verdict
Generally, Marvel Contest of Champions offers a decent gameplay. It has a smooth combat system with remarkable longevity and replay value. The game is also constantly updated to promote various Marvel films which often result to different character-centric campaigns or quests.  The fast-paced battle however is quite a downside and multiple rounds could have been added to make the battle more enjoying and intense. Nevertheless, this is absolutely a great fighting game. Please be mindful though that this game requires stable internet connection.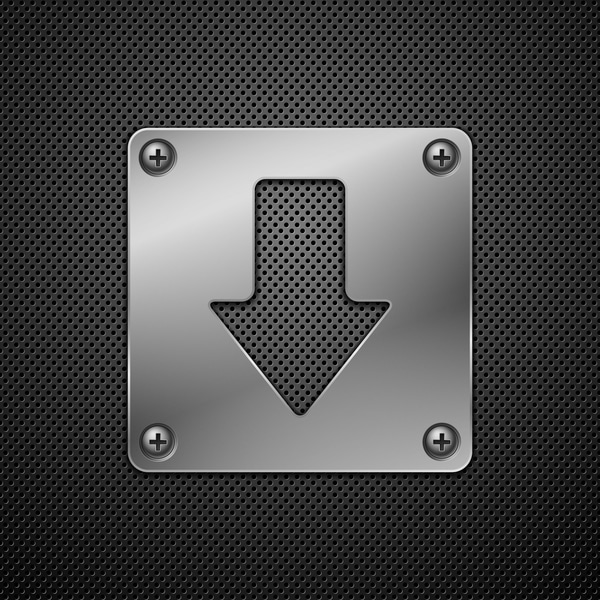 Download MARVEL Contest of Champions APK for Android/iOS
Select a file to download:
Download MARVEL Contest of Champions v18.1.0 APK