Shadow Fight 2 is the sequel to the successful Facebook game of the same name. It is a fighting game with a little bit of RPG thrown into the mix. In the game, you play as Shadow, a great warrior who inadvertently opened the gates of shadows and released 13 shadow demons into the world. Now Shadow must hunt them down one by one and restore order to the world. Collect weapons and upgrade your shadow look as you travel the world in search of the demons you've set free.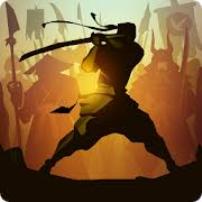 Gameplay
Shadow Fight 2 is a traditional one-on-one fighting game for mobile gaming. Unlike its predecessor, this game makes use of the touch screen to control your Shadow fighter. The controls are relatively easy, directions on the lower left and kick and punch buttons on the lower right. Like any fighting game, there is a life bar for each fighter and you win the match when you empty the opponents through hits. Weapons are in important part of this game, as each upgrade in your weapon gives you more power on your hits. Aside from winning the match, you can earn extra coins by pulling off combinations, getting critical or first hits, and showing flash or brutality during your fights.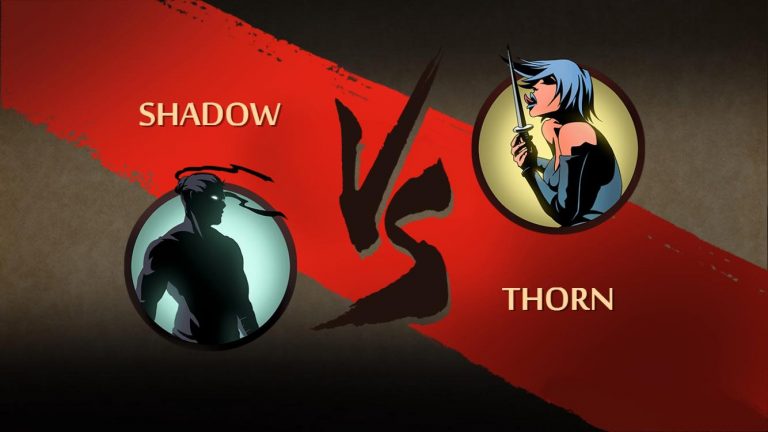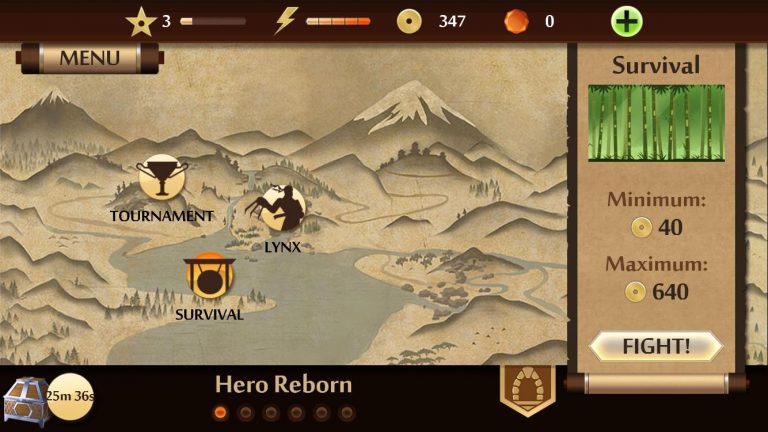 Graphics
Shadow Fight 2 is a fighting game that uses the simple silhouette of the fighters as they fight in the shadows. It's a clever way of using simple graphics to show graphics and create smooth animation. The backgrounds are beautifully rendered as you travel through different worlds and different dimensions. You can equip weapons, but you can also purchase costumes, armor, and headgear. These upgrades are reflected on your character's shadow's silhouettes. It can be a little confusing when the two fighters are close together and you can't tell which shadowy limb belongs to whom. But otherwise, it's a great looking fighting game.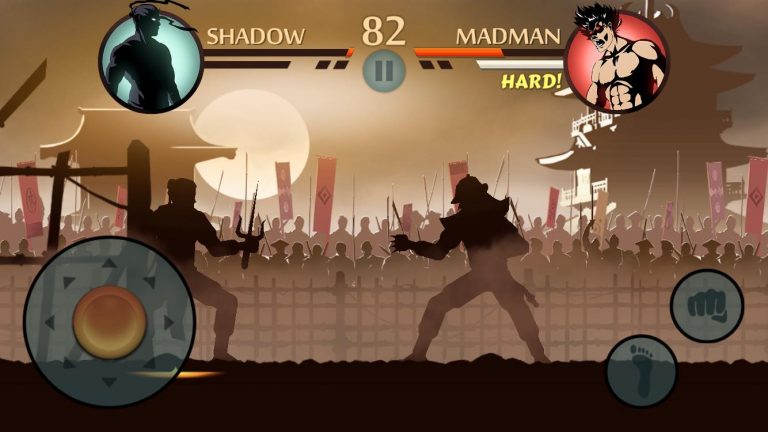 Weapons
As mentioned above, the weapons are an important part of the game. At first you only use your hands and feet to battle, but as your progress and collect coins and gems, you can go to the shop and purchase better weapons that do more damage to your opponent. There are knives, swords, nunchackus, sai's , and even throwing stars for ranged combat. The higher your level becomes, the higher quality weapons are unlocked in the store.  There are also in-app purchases so you can upgrade your weapons and armor quicker or have access to more coins and gems.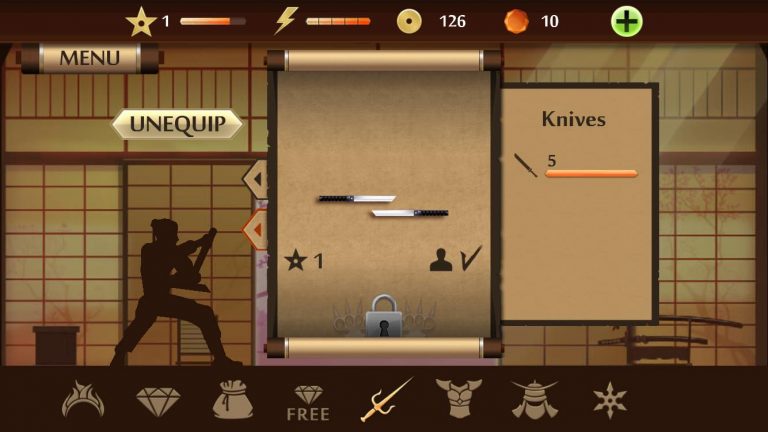 Dojo
The Dojo is a great place where you can practice your moves before you join tournaments or challenge bosses. It's a simple Dojo with a large punching bag in the middle. This is an important part especially when you get new weapons and items. You can learn different combos, get the timing right on your new weapons, and master learned moves at the dojo.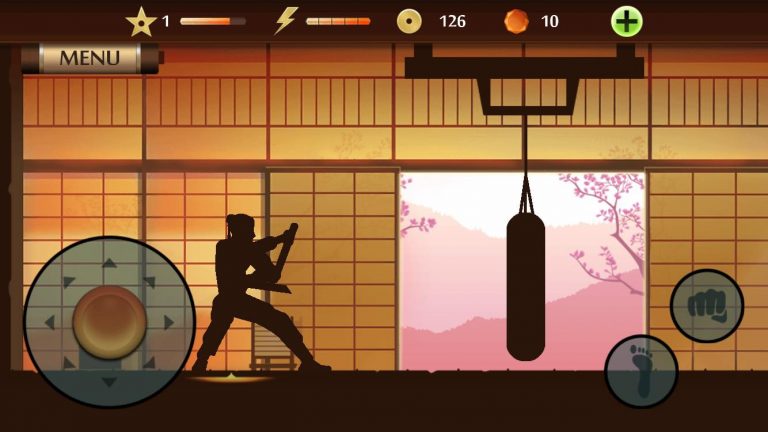 Conclusion
The appeal of the first Shadow Fighter was a simple and clever game that you could smoothly play with limited graphics. It was fun to have access to a great fighting game while logged on to Facebook. It translates a little bit on mobile games, but the touch screen takes away most of the fun in button mashing your way against shadow opponents. But the improved animation, the streamlined graphics, and the abundance of gameplay still make this a great RPG fighting game to download and play. If you are not sure whether you would like this game or not, we highly recommend you download the game (links below) and try it. You will not regret.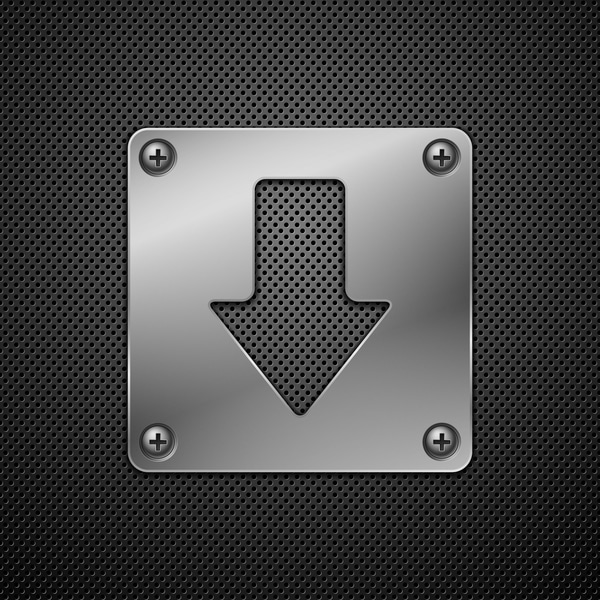 Download Shadow Fight 2 APK for Android/iOS
Select a file to download: