| | |
| --- | --- |
| Publisher | Outfit7 Limited |
| Platforms | Android 4.1 and up |
| Price | Free |
| Size | 35 MB |
| Latest Version | 1.2.1.17 |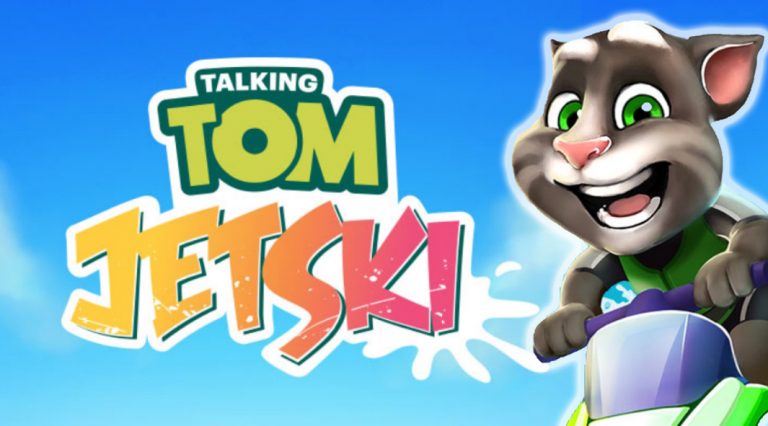 From simple yet addictive mobile app that records and change your voice, Talking Tom grew into a major media franchise! It was adapted into an animated tv series, a bunch of short web series and is now considered as one of the most successful mobile apps in history. Developed by Outfit7 Limited, Talking Tom has expanded to more than 20 more mobile games ever since their successful launch in 2010. They eventually introduced other talking anthropomorphic animal characters such as Talking Angela, Talking Ginger, Talking Ben and a whole lot more.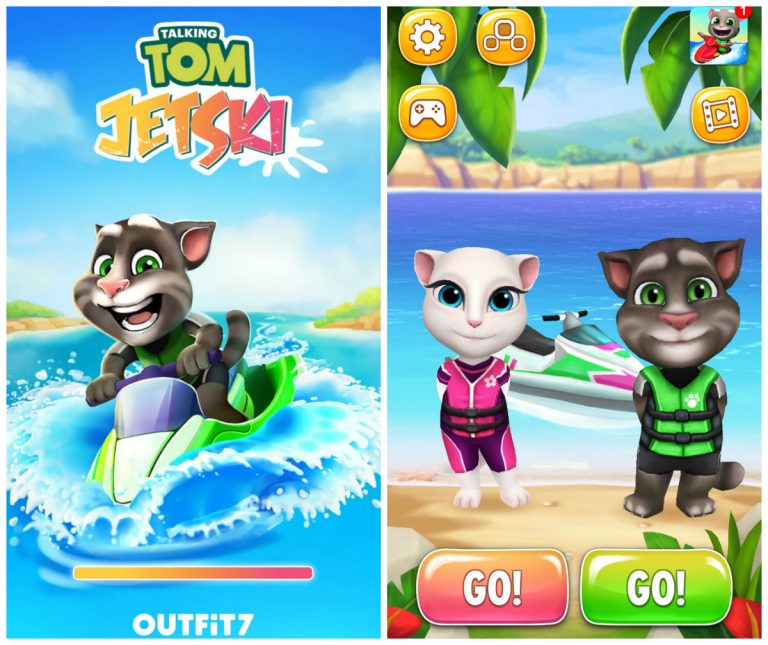 An Endless Runner Game
The franchise comes in different varieties and gaming genres including a Picture Making App, Virtual Pet, Puzzle and Bubble Shooter. In 2015, they introduced the Talking Tom Jetski which is basically an endless runner game. The main objective in this game is to get the highest score as possible. Players can select among the two playable characters; Talking Tom and Talking Angela.
As soon as the game begins, it takes you to a colorful tropical-inspired environment. Tom or Angela will be riding a Jet Ski and will pass through water filled with overwhelming and seemingly interminable amount of obstacles. Your mission is to guide your character by controlling the vehicle and evade the obstacles at all cost.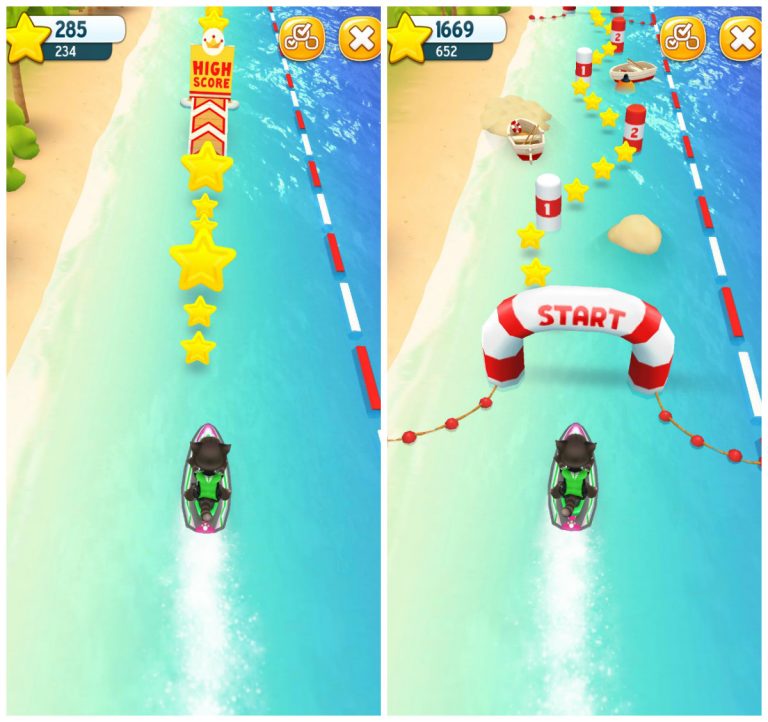 The Gameplay
The controls are very simple. The Jet Ski accelerates automatically similar to most endless runners like Subway Surfer. Just drag the vehicle on left and right to avoid obstacles and collect points and power ups. As you can see, the mechanics are very simple yet players are still encouraged to express the best of their eye and hand coordination to maximize your score.
Obstacles will come in many forms and sizes. You might encounter boulders, poles, shipwreck, propellers, sailboats and many more. Since the game doesn't come up with tutorials and guides, it is quite a challenge to identify at first which items should be avoided and which are not. Aside from avoiding the obstacles, you are also encouraged to collect Stars and bump into other items to earn score. Items like watermelons, rubber ducks, buoys and inflatables will give you extra points when destroyed. You can also pass through ramps.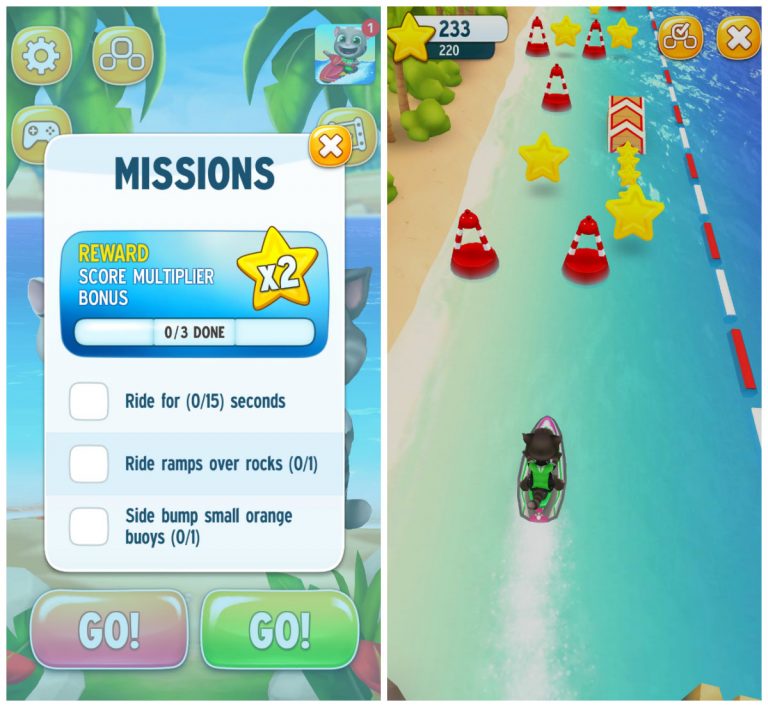 Power Ups and Missions
It is also interesting to note that players will encounter different power ups along the way. These power ups will either boost your speed or slow you down for a short period of time. You can also acquire an invincibility that allows you to break through barriers, an effect that will last for few seconds.
Another feature that provides Talking Tom Jet Ski a commendable longevity and replay value are the missions. The game will only display a maximum of three missions and once a mission is cleared, it will be replaced by a new one. Successful missions will grant you certain rewards too. Players can also take advantage of the Rewarded Videos which are being offered every time you lose. This offers you a chance to continue from where you left off.
Interestingly, you can also connect the game with your Facebook Account. This allows you to compete with your friends via leaderboard system. Features like the ability to customize your character or the Jet Ski could actually make this game a lot more appealing. Nevertheless, the game is undeniably addictive and fun.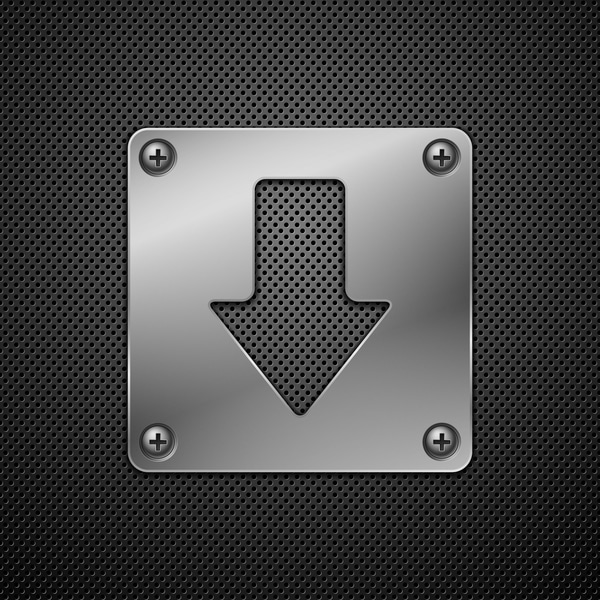 Download Talking Tom Jetski APK for Android/iOS
Select a file to download:
Download Talking Tom Jetski v1.2.0.15 APK