Publisher
Neon Game
Platforms

Android

4.1 and up

Price

Free

Size
76 MB
Latest Version
3.3.1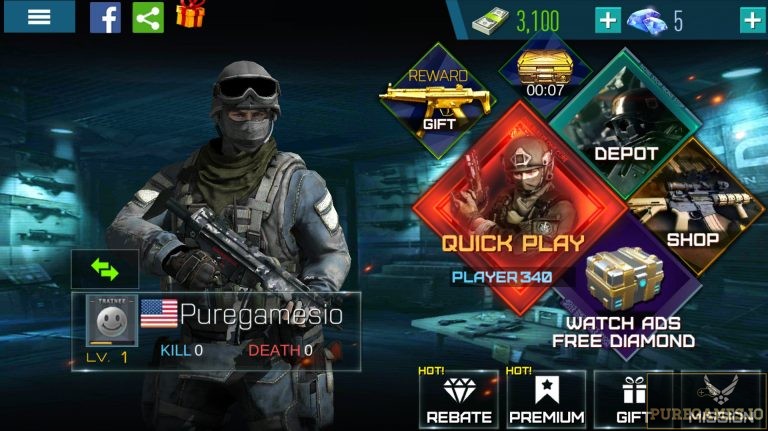 Overkill Strike is a classic first person shooter game with multiplayer component! You can find a bunch of FPS games on both Android and iOS app store but almost all of them shares the same concept and gameplay. Some, however, managed to give a unique approach to the game and provide their game an all new appeal. So where exactly Overkill Strike weighs in? I decided to download Overkill Strike to provide you an in-depth review and to see what exactly this game has to offer.
Much like the traditional FPS, your main objective in this game is to enter the battlefield and win. You will engage yourself on a team death match. Your goal is to help your team get the most number of kills within the time limit. If you love games like Counter Strike, you might want to download Overkill Strike and have the same thrilling experience.
The Gameplay
Simple and fast-paced! That is how you can perfectly describe the gameplay of Overkill Strike. The game is merely inspired from Counter Strike and takes you to some notable location from the classic FPS game. It is important to note that Overkill Strike only offers one main campaign – the Quick Play. This mode takes you to various locations where you enter the team death match.
Overkill Strike features basic controls. Prior to the battle, the players will pick the location they prefer. After selecting, the game prompts you to the battlefield. You can freely navigate around the map using the virtual joystick while you can shoot by tapping the bullet icon. The player can also activate the Auto Fire option or choose to shoot manually. Aiming is done by moving the crosshair around the screen. If the Auto Fire is on, the gun shoots automatically to wherever the crosshair is pointing. You can also jump and throw flash bomb or grenade.
Different Locations to Explore and Different Weapons to Unlock
One thing you will surely appreciate when you download Overkill Strike is the overwhelming amount of locations to explore. Currently, there are 15 different locations which are readily available. Some of which are very familiar especially for those who have played Counter Strike. There's the iconic Desert location, Aztec, Cobble and Assault. There are also some unique locations like the Rat's War where you play as a miniature soldier! Sonic, on the other hand, is a map inspired from Minecraft!
Aside from different location, the game also has different weapons that players can unlock. On top of your default weapons, the game also allows you to either buy or rent extra guns. If your money is not enough to buy guns permanently, you can rent them for certain number of days instead. You can rent guns through virtual cash or diamonds (premium currency). Each weapon can be rented for 1 or 3 days. You can also customize the skins and apply miscellaneous accessories. You can access all these items through the Shop.
Daily Mission and Ranking System
Those who download Overkill Strike may notice huge similarities with those typical First Person Shooters. Despite that, Overkill Strike still offer some features to keep you going. Players can take advantage of the Daily Mission to earn bigger and generous rewards in return. The Daily mission will feature tasks that you can do daily and earn rewards which are mostly in form of virtual cash or diamonds depending on the complexity.
Another interesting feature you will enjoy when you download Overkill Strike is the ranking system. You start off as a Trainee and you can increase your rank up to Marshal (the highest rank). Currently, the highest level is 103. Each match, the player earns experience points and he earns enough, he will be promoted to a higher rank or level. This particular feature provides the game a remarkable replay value.
Verdict
Overall, Overkill Strike might fall into a basic FPS category. There's nothing grand about the game but still decent and enjoyable enough to play with. The graphics are smooth with some minor glitches and bugs but still tolerable. If there are things we want to see in its future development, it's probably new campaigns. A Career Mode or Special Multiplayer Events can be an interesting addition to the game. Nevertheless, if you love FPS, this game is fair enough to meet your expectation.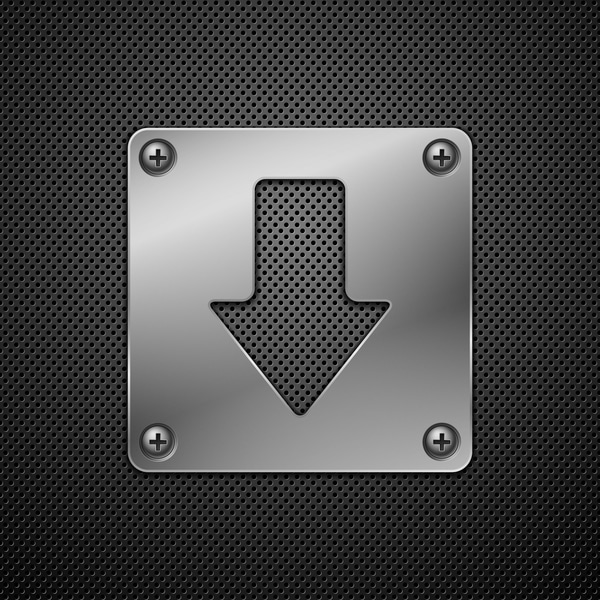 Download Overkill Strike APK for Android/iOS
Select a file to download:
Download Overkill Strike v3.3.1 APK