Publisher
RobTop Games
Platforms

Android 4.0+; i

OS

Price

Free

Size
85 MB
Latest Version
2.111
Does Geometry Dash sound like something that will test your math skills and knowledge? Don't worry, it's your reflexes and sense of rhythm that are in danger.
Overview
Geometry Dash is a fast paced 2D side-scrolling arcade action platformer. Whoa, so many words to describe a single game! That means it's good, right? Well, for starters, it's rich and interesting. It feels fresh and pretty imaginative. It's also ridiculously hard, until you realize one thing: you have to move in the rhythm of the music! Music is your resort in this fun title. Just listen to those beats and try to tap your screen alongside with them – you'll see progress in no time. If you still find it hard, you can try practicing those twelve levels without consequences. The best thing is that if you get stuck on a level, you can choose another one. Maybe something meant to be harder will be a piece of cake for you? Even that does not suit your needs? Well, maybe try making your own levels in the built-in level editor?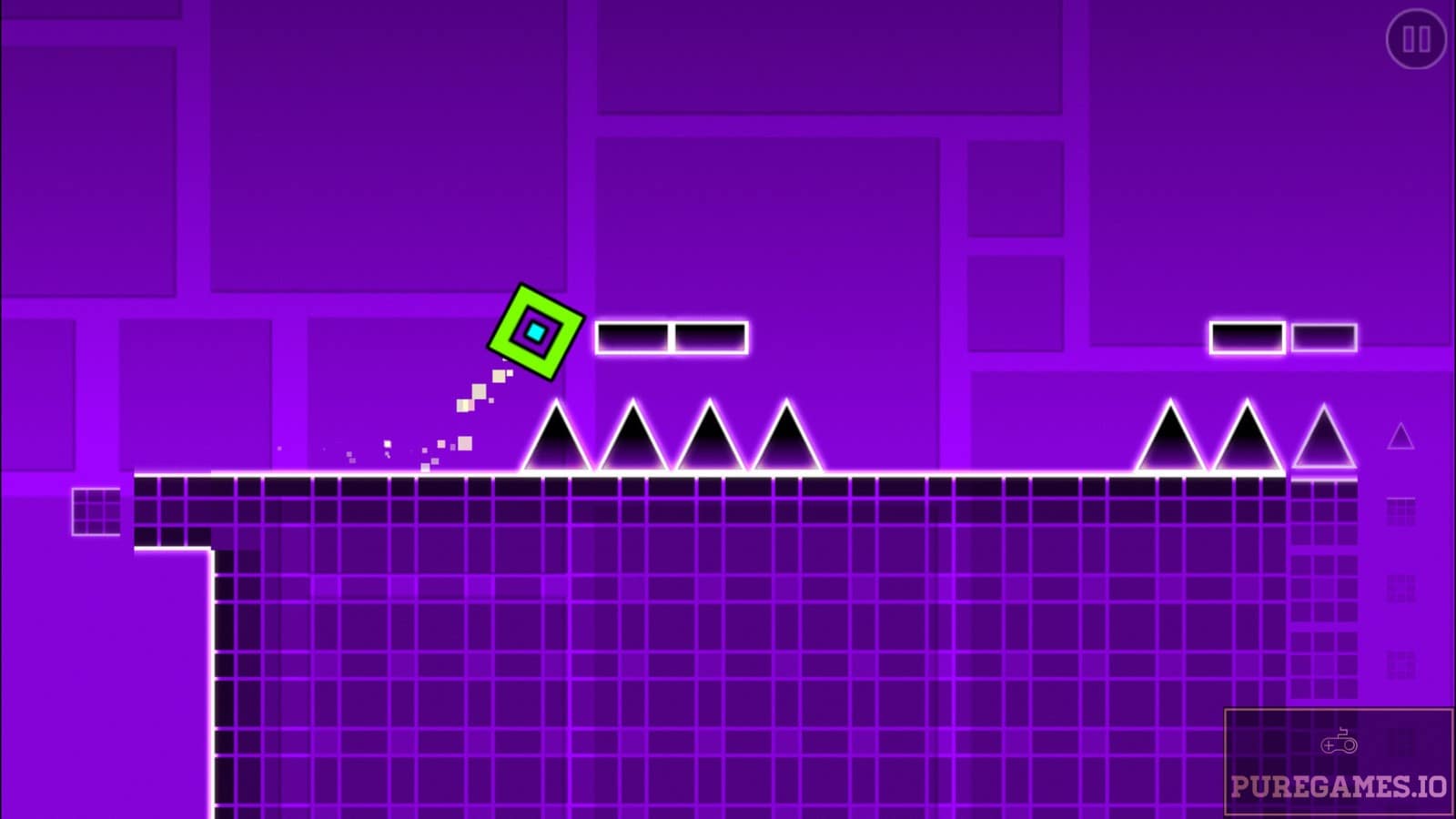 Gameplay
There are two modes to each level: normal and practice. In normal, you have to complete the whole level with a single life. One mistake, and it's back to the beginning! Practice mode, however, offers you to pass the level with checkpoints which happen more often than rain in London. That is because this mode is meant to prepare the player and let them explore it. This can go two ways: either you'll get a grip on what you need to do, and that will help you beat the level in normal mode, or you'll get discouraged by all the obstacles and challenges awaiting you and your one life. The good thing is, that when you fail in normal mode, you still get rewarded for the effort and time you gave into trying. And every time you reach a new best distance, you get new rewards. Neat!
The control system is simpler than Forrest Gump. You just tap or hold your screen. When you encounter several platforms equally spread with same gaps in between, simply hold your finger and you'll see the magic results. But don't forget to release that finger occasionally. The developers counted that you'll get comfy using that technique, so they prepared a few surprises in their levels. In each level, you'll shift from jumping to flying sections several times. I found flying ones a bit easier, since you have more control over you character. There are all kinds of obstacles to find, from spikes between platforms, moving platforms, objects flying in and out, jumping boosters, and so on. Levels do get harder and more complicated, gradually. And everything looks like you've entered a virtual madness, an old-school game from the 80's, or like that world of Tron (1982).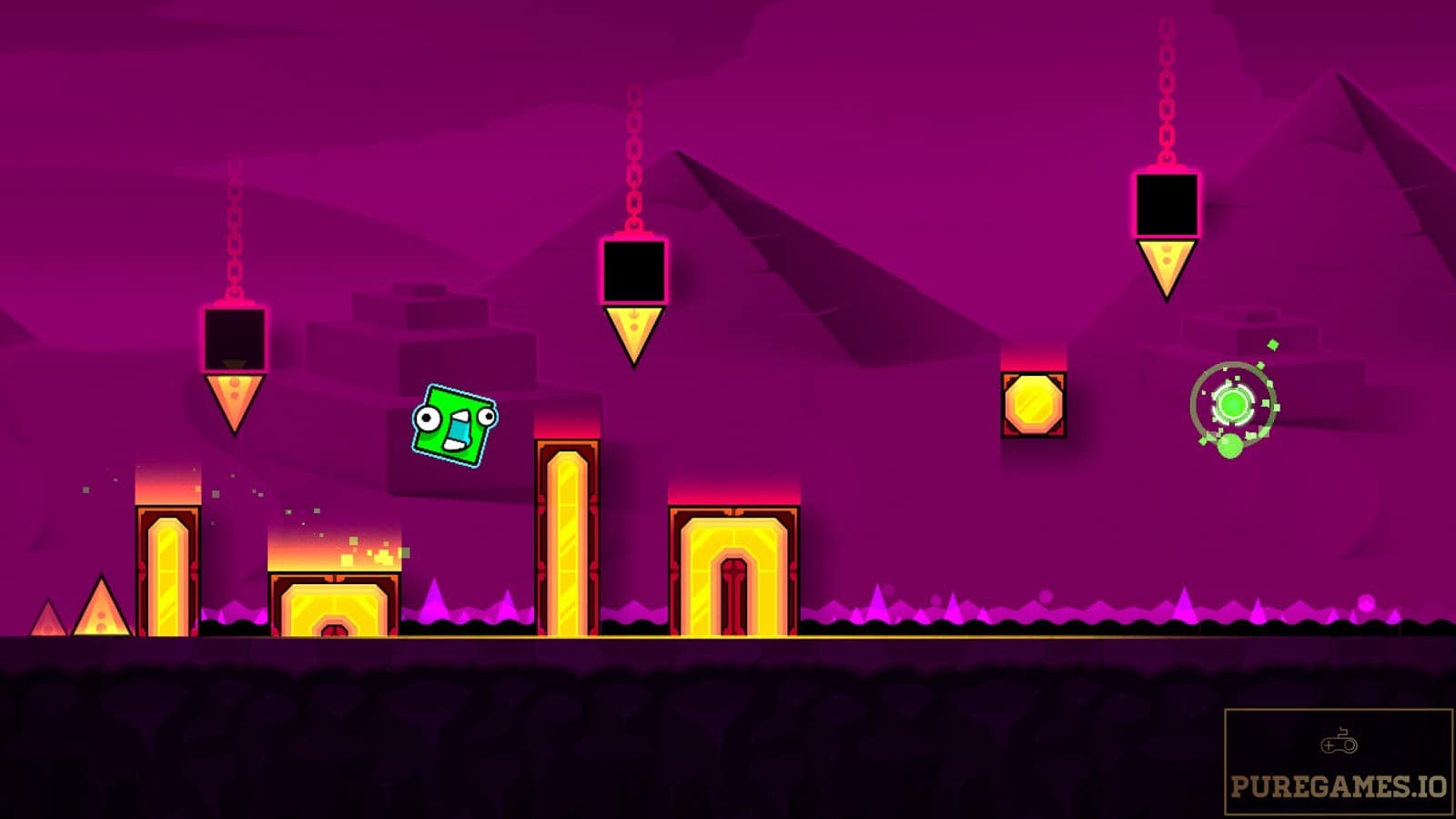 Customizing
You can unlock all kinds of new shapes, themes and colors for your character and the vehicle it uses in the flying segment of the levels. That way you can have a silly cube with its tongue sticking out, or a UFO, a spacecraft, spinning wheel and so on. If you want to test your level design skills, you have the chance, with a super complex level editor. You start building your level from scratch. Then you can add all kinds of obstacles, ramps, power-ups, cosmetic details and so on. There is an option to test your creation right on the spot, to stop or pause it at any given moment. Then add something you just thought off and test it immediately. After you're finished, save your work and try it out again. Show it to your friends, test their skills! Listen to feedback, and upgrade, iterate, enjoy!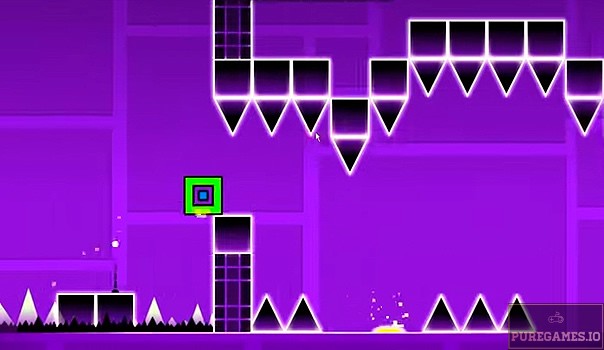 Presentation
As its name suggests, the game features a lot of geometry. For starters, your character is one of the simple shapes we all know: a cube! Maybe it does sound simple in design, but it's not. It starts off with a single colored background, regular pattern obstacles, but soon all kinds of shiny effects and details kick in. Especially in those flying segments I was talking about earlier. I've mentioned character creation and progression too. By unlocking new options, you'll be able to make a colorful and vivid mess out of this game. One more thing that the reader of this text is already familiar with: music. It's the cornerstone of this installment! It gives you a rhythm to follow and tempo to desire while enjoying the ride. Techno, electronic and synth sounds are so catchy, rich and diverse in this game. You can even download the tunes separately!
Best thing included in the options is to show the progress bar. I highly recommend using this option, because it's a great way to stay motivated. Without it, you'll feel lost, and will be waiting for level to finish for the whole run. If you liked Cuphead, and that uncertainty and suspense while fighting and surviving those impossible to beat bosses, maybe you'll want to leave this option unchecked. Sometimes it's so thrilling to live in ignorance. That way, completing the level comes as a great surprise and it feels more rewarding. You can also adjust the SFX and music volume, and if you want your retry to start automatically after you fail. You can even turn off automatic placement of checkpoints in the practice mode, so you get to choose where shall the game return you if you make a mistake.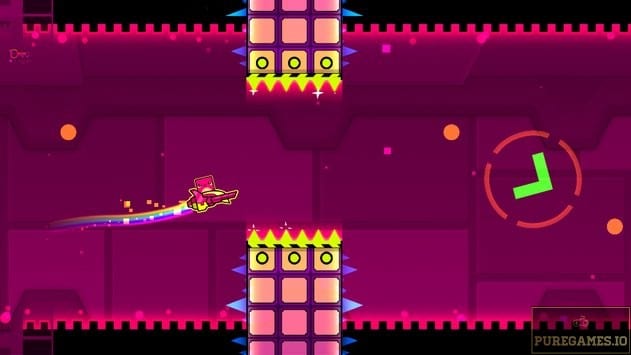 Business model
This game is premium. And all those hours of fun can be yours for only 1.80$. That also means ads free experience and no micro transactions. However, there are daily rewards and rewards for sharing the game at social media. That way you can earn other types of game resources available. Main resource are tiny blue marbles for which you can buy new colors and shapes for your character and aircraft it uses. Other than that, there are gems, silver and gold coins and stars as well, to serve purpose as a collectible. You can get these by completing quests and reaching some high scores and sharing them with your friends.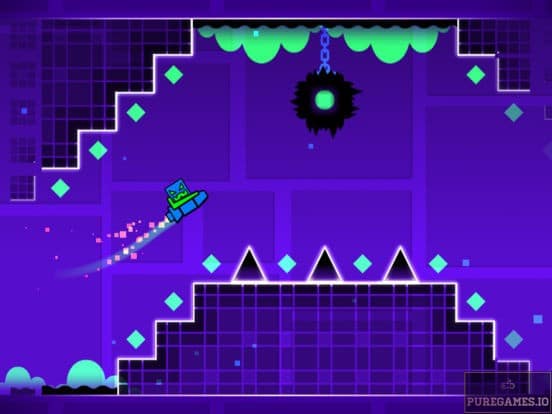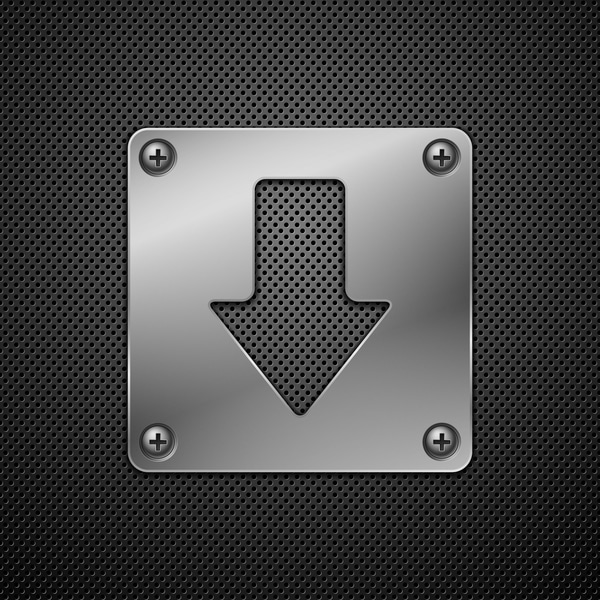 Download Geometry Dash APK for Android/iOS
Select a file to download:
Download Geometry Dash v2.111 APK
Download Geometry Dash v2.111 MOD APK