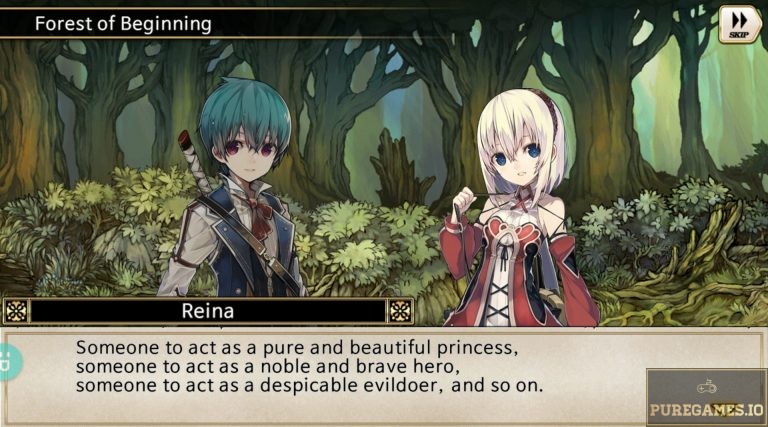 From the creators of some of the biggest RPGs in history such as Final Fantasy, Dragon Quest and Kingdom Hearts comes a new mobile game with refreshing plot and gameplay to explore. In cooperation with Flero Games and Square Enix, Grimms Notes is one of the newest and most unique RPGs on the mobile market today. You can perfectly describe this game as a role playing in a role playing game. If you love RPG and if you're an avid fan of the aforementioned games, then Grimms Notes is a perfect fit. It brings a lot of nostalgic RPG elements while delivering a modern approach to classic gameplay. If you are up for an adventure, feel free to download Grimms Notes and see what else the game has to offer.
Grimms Notes follows a story of guy who find himself in an unlikely situation. He met a girl named Reina in a forest and saved her from the monsters. At the same time, he discovered something about the Story Tellers and the Story Zone they were in. It turns out, everything that is happening on a story zone is entirely based on how the Story Tellers created them. Unfortunately, some Storytellers took advantage of their ability and decided to create chaos in all the Story Zones. Little did the main character knows, he is destined to save the world with his power. If you think you can help him in this magical journey, feel free to download Grimms Notes and let your adventure begins!
The Gameplay
Considering the reputation of Square Enix, the expectations for Grimms Notes is pretty high. Good thing, the game will not dissappoint you at all. It features everything you need for a typical Role playing game. A hero that is destined to save a world, the evil who created a huge chaos, the abilities your characters posses and the companions that you will encounter along the way. As what the title of the game connotes, Grimms Notes is somehow inspired from various  fairy tale.
The quest is divided into many chapters where each chapter features a particular fairy tale. Each chapter will take place on a story zone. These fairy tales include the story of Cinderella, Little Red Riding Hood, Treasure Island, Don Quixote, Snow Queen, Aladdin and Momotaro. The combat system can be done automatically or you can manually use the Tap based buttons to activate your skills.
Familiar Stories With A Twist
One of the greatest parts you will enjoy when you download Grimms Notes is the nostalgic stories that we are all familiar with. However, the game will take us to a different scenario. Instead of the classic representation of characters, the game are all inspired from Japanese anime or manga style of illustration. Snow White, Alice in Wonderland and Belle from Beauty and the Beast are not entirely based on those cute Disney characters. Instead, they look like anime characters who are all capable of wielding huge weapons.
Although the illustrations are different, the characters are still embracing some of their iconic qualities. Dorothy of Wizard of Oz for an instance is still depicted with her iconic blue gingham dress and her pigtails. The game is created with some impressive references not just to popular stories but also with the writers as well. The storytellers who are referred in this game are also inspired from real novelist such as William Shakespeare, Lewis Caroll, Wilhelm and Jacob Grimms and more. They are all presented in an equally adorable anime-style version.
Meet Heroes, Their Jobs and Weapon Types
One of the interesting elements you will love when you download Grimms Notes is the overwhelming amount of heroes you can unlock and play. Heroes are basically the characters from various fairy tales and folklore that you will encounter in different story zone. The Main character has the ability known as Wild Crest which enables him to connect with Heroes Soul. This allows you to summon two heroes of any job types while the rest of the playable characters can summon two heroes of two job types.
All heroes are categorized under one of the four jobs available. This includes Attacker, Defender, Healer and Shooter. Each job type can also use specified weapon type. Attackers are mostly the sword wielders. They used to have higher HP and expert melee fighters. Healers can buff allies and has the ability to recover HP while Defender have strong defense but lower attack rate. Shooter are ranged fighters who can attack from afar.
Verdict
Grimms Notes provides gamers a great RPG experience. It has a remarkable longevity with a very compelling plot to explore. In fact, the game will soon be adapted into an Anime soon. Appearance wise, the game features lovely Japanese Style illustration which is very similar to some of the games from Flero.  Grimms Notes is available on both iOS and Android devices. You can also download Grimms Notes for Free but you need a stable Internet connection for full gaming experience.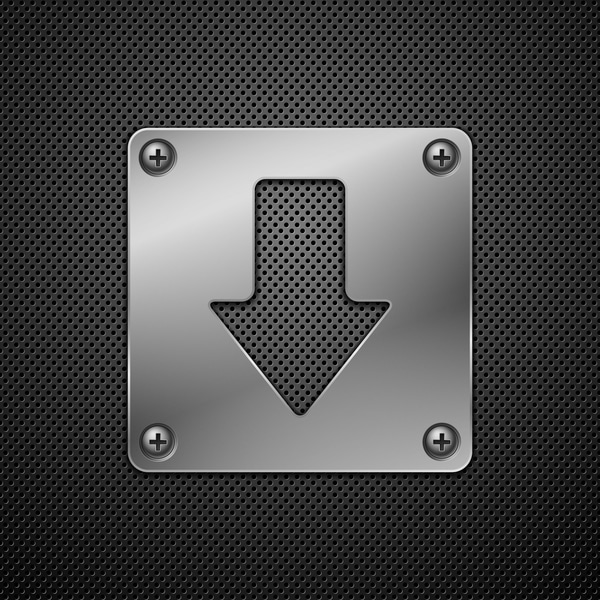 Download Grimms Notes for Android/iOS
Select a file to download:
Download Grimms Notes APK