| | |
| --- | --- |
| Publisher | Game Insight |
| Platforms | Android 4.1 and up |
| Price | Free |
| Size | 96 MB |
| Latest Version | 4.3.2 |
First Person Shooter has never been this fun and colorful! "Guns of Boom" takes you to a simple yet surprisingly incredible first person shooting adventure. It's an action-packed game that will surely meet all your FPS expectations. I am personally surprised how great this game is and how addictive it becomes. Basically, if you download Guns of Boom, it takes you to different stages randomly selected by the game. Your goal is to help your team wins by killing as many opponents as possible. The team with the most number of kills after the given time frame wins the game.
With incredible visuals and smooth gameplay, Guns of Boom is truly a game worth playing with. Game Insight provides this game a simple formula yet perfectly blends the challenge and fun together. If you are aware of those popular FPS games like Call of Duty and Counter Strike, hey, this game is so much better! That is just my personal opinion but if there is one popular game that is closely similar in terms of the mood and gameplay, it would be Team of Fortress 2.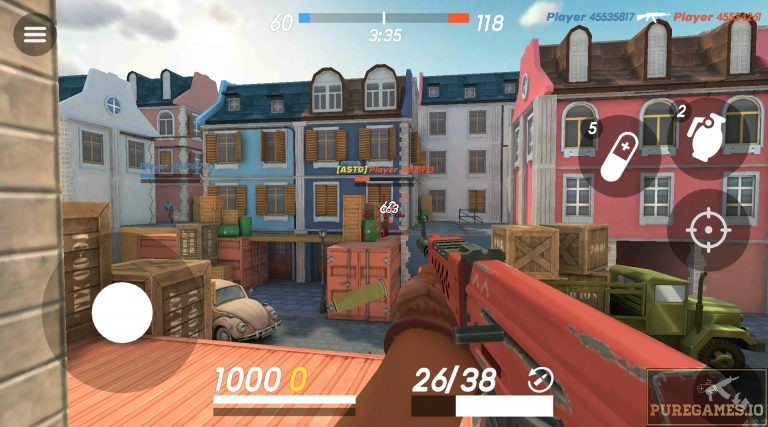 The Gameplay
The mechanics for this game are very simple and easily manageable. The game starts by randomly picking a stage. Once done, players will enter the battlefield and the action-packed shooting begins. The players will spawn randomly on the map. You can navigate around using the virtual joystick. Interestingly, the map is relatively huge and you can freely roam the area without much limitations. You can aim by simply moving and dragging the crosshair. Once you hit the target, the crosshair will lock and the player shoots automatically.
If you download Guns of Boom on mobile, make sure that you clearly pay attention to your meters. There are two status meters on the screen; the life meter and the ammunition. The gun reloads automatically but it takes time to fully reload them. You can, however, manually reload it before you run out of bullets. You also have three other tap-based buttons on the screen; the Health pill, Grenades and Weapon switch.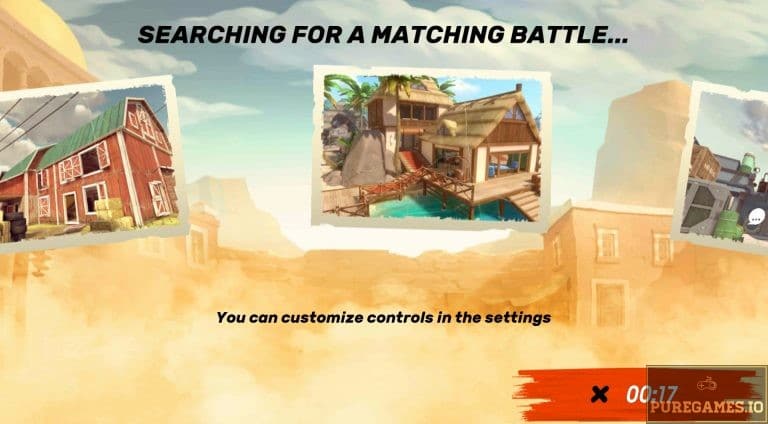 You have 5 health pills and 2 grenades to consume in each battle. Grenades allow you to instantly kill nearby enemies but it should be done properly and on time. Health Pill, on the other hand, allows you to recover a portion of your health. Interestingly, you can also carry multiple weapons in the battle and you can switch from one weapon to another any time you want. The team with the most number of kills within the given time frame wins the game.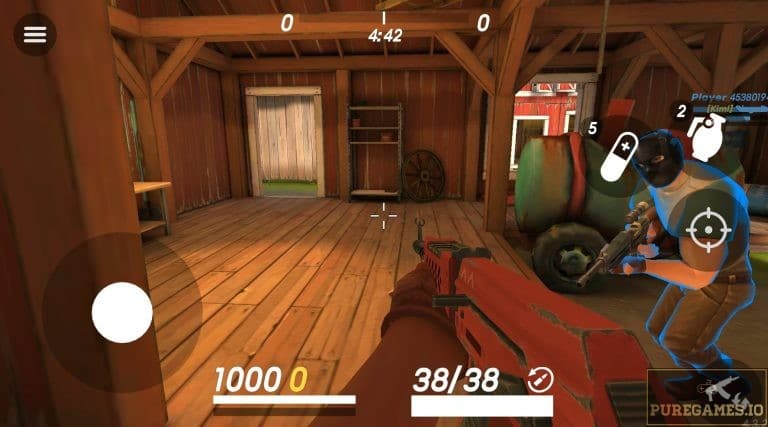 Create A Battle, Private Match, Quest and Clans
Aside from the main campaign, the game also allows player to create their own battle. In order to create your own battle, you must invite a friend to your server. You and your invited friends will be part of your own team and engage on a series of battles against another team of players. Players can also create a private room for a private match. You can invite up to 8 players in this mode. You will enter a battle but you will not lose or gain any rating points or rewards.
The Quest is another noteworthy element in Guns of Boom that provides a good amount of replay value. You can complete the given tasks and earn great rewards in return. These rewards can be in form of virtual cash or "gunbucks" (the premium currency). Interestingly, this game also allows you to either join or build your own clan. Through clans, you can create your preferred team and you can also take advantage of the exclusive chat system.  There is also a so-called Spectator Mode that allows you to watch your friends or clan-mates on their own battle without your actual presence (hence the title).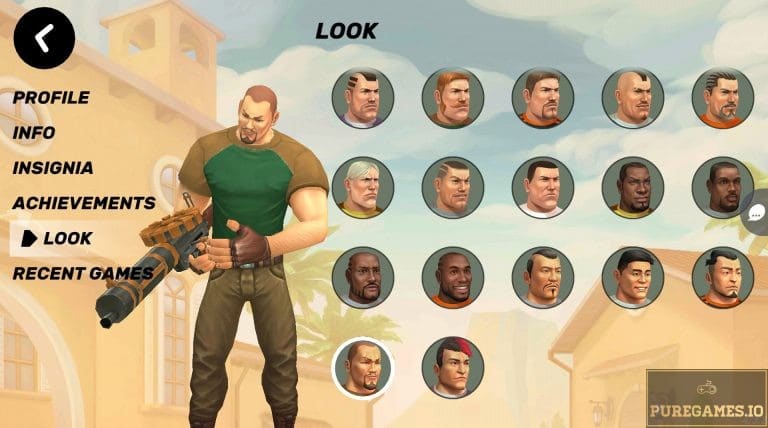 Customize Your Character, Increase Your Rank and Upgrade Your Weapons
It's always nice to give your character an identity. If you download Guns of Boom, you can freely customize your character based on your own preferences. Currently, there are only male avatars and you have 17 faces to choose from. You can also pick and unlock your own Insignia and game records your overall statistics.
Players will earn experience after each battle. Earning enough experience points will eventually increase your rank which gives you better reputation. It is also advisable to access your Arsenal from time to time. Upgrading your weapons is truly helpful not just to make you more efficient but also to maximize your chances of winning.  You can upgrade weapons to improve their attributes; Accuracy, Range and Magazine (capacity) or better yet buy a new and powerful one. You can also obtain weapons from Quests.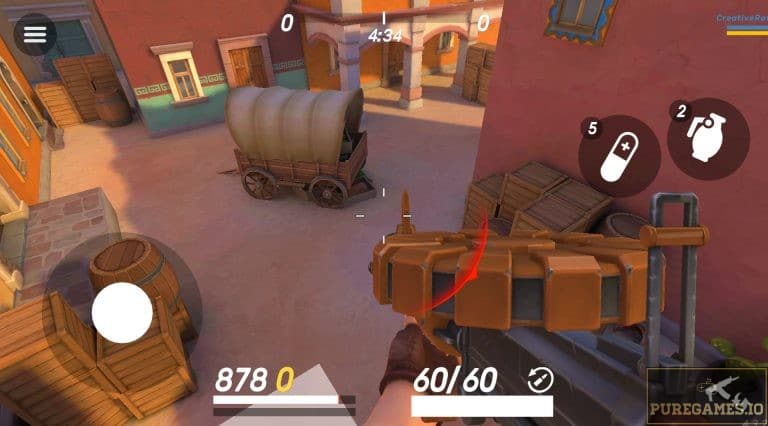 Verdict
Guns of Boom will guarantee players to have a remarkable fps experience. The graphics are visually stunning and they are well-complemented with catchy music and well-fitting sound effects. The gameplay is remarkably smooth and well-polished. The game however requires players to have a strong and stable internet connection to prevent you from being disconnected. Interestingly, you can still go back to the same battle as long as it is not yet over. If you are looking for an incredible first person shooter game, you can confidently download Guns of Boom and experience the action and fun!

Download Guns of Boom APK for Android/iOS
Select a file to download:
Download Guns of Boom v4.3.1 APK