| | |
| --- | --- |
| Publisher | Innovative Games |
| Platforms | Android 2.3 and up |
| Price | Free |
| Size | 3.3 MB |
| Latest Version | 1.3.2 |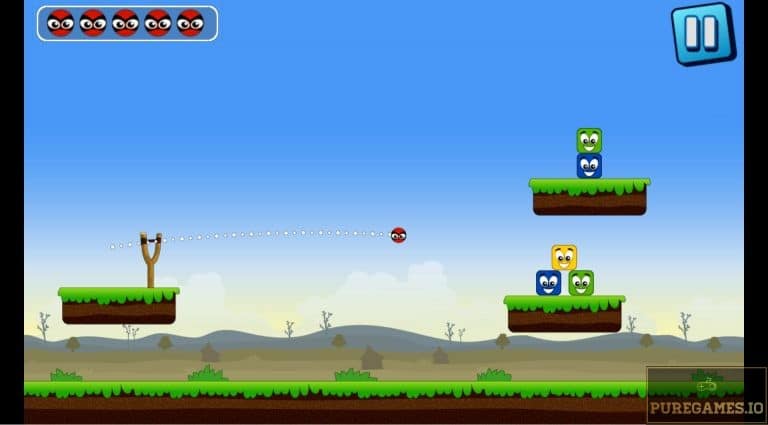 A slingshot in a physics based platformer? Well, I'm pretty sure that you only have one game in mind – Angry Birds! Unfortunately, this is not the game we are talking about! Knock Down by Innovative Games is a physics-based puzzle game that takes you to simple yet surprisingly challenging levels. Probably the first impression you will have after you download Knock Down is that the game is a clone from Rovio's Angry Birds. Although it has the same theme or shares the same concept of using Slingshot, Knock Down is entirely different.
The main objective in this puzzle is to fling balls towards the stack of squares and knock them down outside the platform. Unlike Angry Birds were you destroy things and kill pigs even without hitting them directly. Knock Down extremely requires accuracy. You must hit the squares with good precision and proper angle; otherwise, you'll end up wasting a move.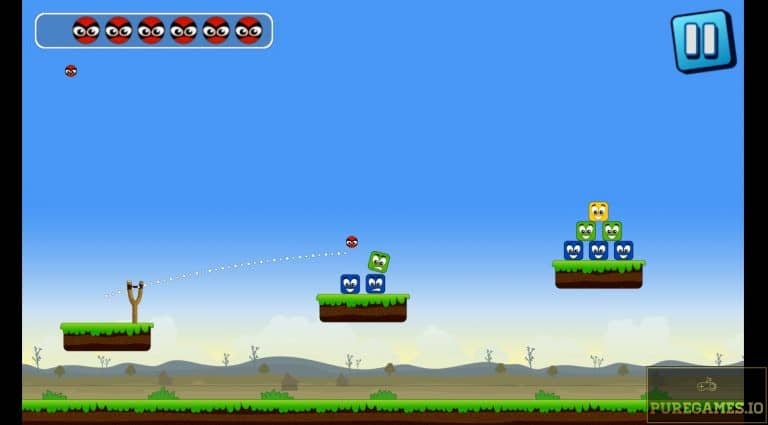 The Gameplay
The gameplay is simple. I cannot deny the fact that if you download Knock Down, it welcomes you in an Angry Birds vibe atmosphere. The goal is to shoot the balls, hit the stack of squares and push them out of the platform. To start, simply drag, hold and pull the slingshot towards left. The farther you pull, the greater the force you will apply. A white trajectory will help you aim more accurately. To shoot, simply release the hold and let the ball smash everything on its way.
The goal is to push the squares out of the platform which means, you must apply good amount of force to move them out. What makes the game even more challenging is the fact that you only have limited moves. If you run out of moves and there are still squares left, the game will come on quick end and you have to start over.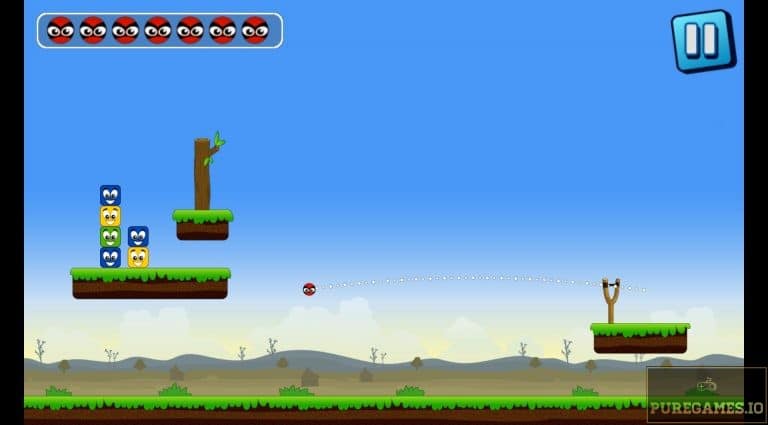 Lack of Levels to Explore
The rate of difficulty is drastically increasing as you progress.  Some early levels are surprisingly more challenging than the later ones. The game will surely put your skills on a test as it requires players to visualize the puzzle carefully before making any action. You may have limited moves but you have no time limit so you might consider coming up with a better strategy.
Despite the overwhelming level of difficulty, players who download Knock Down can only explore 21 levels. I just hope there could be more in the game's future development but for now, the game only has 21 levels to explore. It's a downside indeed and the only thing that provides the game a good replay value is the rating per level.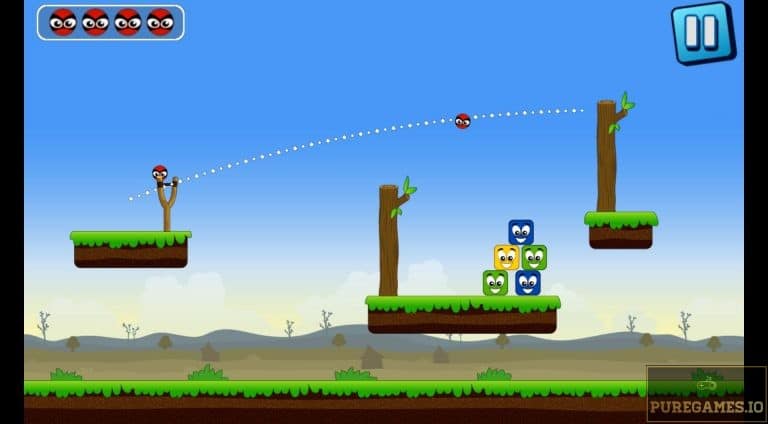 Each level is rated from 1 to 3 stars but honestly, it is not clear how exactly to achieve the perfect rating as it is not clearly mentioned. Each level probably has par-like system where it requires number of balls a player must use. They can exceed the number but they will lose a star in their rating. They should have made the instruction clearer to avoid confusion.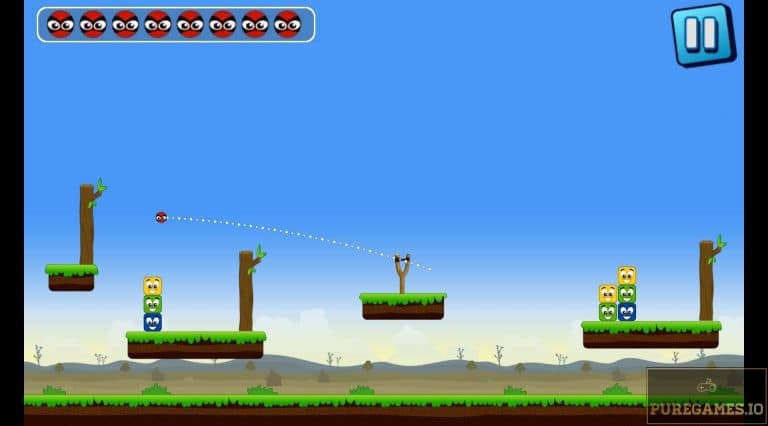 Verdict
The game is simple and somehow frustratingly challenging. It has so much potential yet the lack of levels affects the game's overall longevity and replay value. The visuals are too basic and simple too and I hope developers will consider putting some interesting elements to make the game more engaging. Power ups can be an interesting addition as well as new maps to explore. It's true that if you download Knock Down, there's nothing much special to expect but maybe we could give this game a shot. Hopefully, developers will tweak this game and make it better and more playable.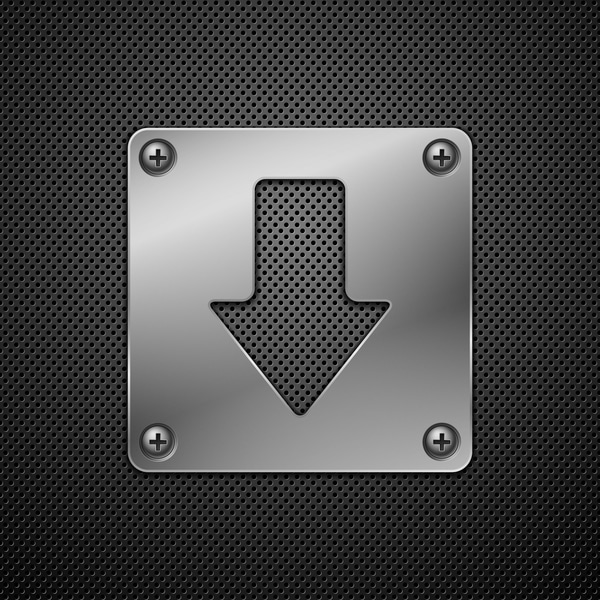 Download Knock Down APK for Android/iOS
Select a file to download:
Download Knock Down v1.3.2 APK