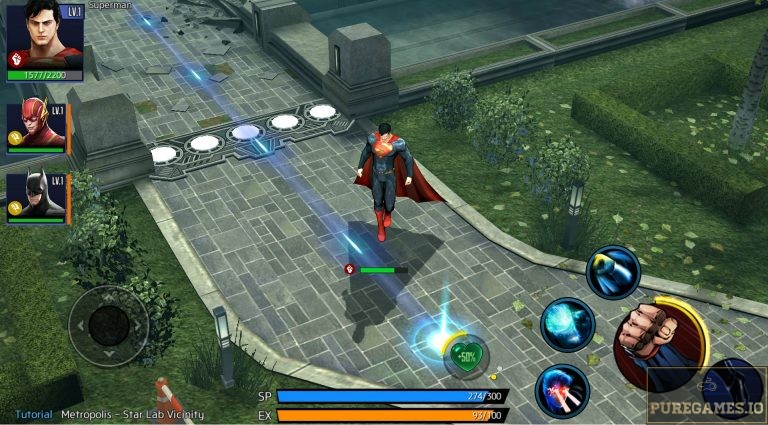 We have seen a lot of Marvel crossover mobile games like Marvel Future Fight, Contest of Champions, and Marvel Strike Force to name a few. Of course, there's also an equal and fair treatment for DC Universe. There's the famous Injustice series, DC Legends and more. Now, DC fans have something new to rejoice! DC Unchained is the newest addition to the ever growing DC mobile game collections. It's a role playing action game by 433 Inc that allows you to explore both Super heroes and Super Villains stories. If you're a big fan of DC, feel free to download DC Unchained and see what else the game has to offer.
DC Unchained has a very unique approach and is absolutely not your typical fighting or brawler game. The game comes with a compelling story line which will highlight both iconic superhero and supervillain. The game welcomes you with a cinematic introduction which will initially focus on Harley Quinn. This will eventually take you to another story featuring the superhero side which starts off with the Flash. Each character will have their own plot to explore. You can download DC Unchained and see how far you can go.
The Gameplay
Interestingly, the game follows a very simple mechanics. If you have played the Marvel Future Fight then you should know how this action game works. It shares the same format and gameplay with Marvel Future Fight but in an entirely different presentation. One of the most engaging highlights of this game is the comics-inspired graphics. It feels like seeing comics in action! As soon as the game begins, it prompts you right away to the battlefield.
The controls are very simple and manageable. You navigate around the 3D map using the virtual joystick while attacks are performed through the tap-based buttons on the screen. Each character has their own signature moves. The game will alternately switch the adventure from the supervillains to superheroes and vice versa. It is also interesting to note that during the battle, the player has the ability to switch from one character to another.
Gather All Superheroes and Supervillains
The best part you will absolutely enjoy when you download DC Unchained is the chance to meet all your favorite DC superheroes and supervillains. You start off with Harley Quinn as your initial playable character and eventually you will meet the rest including The Joker, Poison Ivy, Lex Luthor and other well loved supervillains. In Superhero side, you start off with The Flash as your initial playable character and soon you will unlock other heroes like Superman, Aquaman, Green Lantern, Batman and many others.
As you progress, you will soon unlock the so-called Character Unlocker where you have the chance to acquire new characters. The teams are categorized into three; Hero, Villain and Alliance. Hero Team, as what the term suggests, is composed of superheroes only while Villain Teams is only for supervillains. Alliance on the other hand is a combination of both. Each team has a maximum of three members which you can manually select and assign. You can also increase the character's rank and improve their basic attributes and skills to make them more efficient in the battle.
Story Modes and Daily Boss Missions and Rank War
If you download DC Unchained, you will be introduced to an overwhelming amount of Story missions. Each Story takes you to different compelling plot. There are separate missions for superheroes and supervillains. Not all Sotry mission are instantly available and most of them requires you to clear and reach certain levels in order to gain an access. The game also has a Daily Boss Mission where you can send your team and engage on epic boss battles.
It is also interesting to note that DC Unchained is also available in other equally engaging campaigns such as Competitive and Quick Play. Players must be able to reach Level 4 in order to access them both. The game also has a Rank War System which gives you another great reason to download DC Unchained.
Verdict
Appearance wise, DC Unchained will definitely not disappoint you at all. Behind the remarkable comics-inspired animation is a certified DC Comics artist so you can really tell how the game remains faithful to their original comics counterpart. The gameplay is remarkably smooth and well-polished too. Generally, if you are an avid DC fan, this game is absolutely a great catch. The game is currently available on both Android and iOS devices and you can download DC Unchained for Free. Have fun!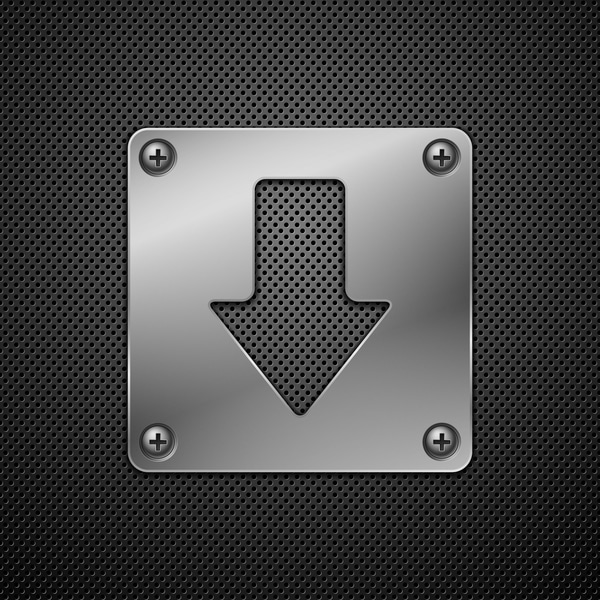 Download DC: UNCHAINED for Android/iOS
Select a file to download:
Download DC: UNCHAINED APK