Publisher
Gismart
Platforms

Android 

5.0 and up
Price

Free

Size
57 MB
Latest Version
3.2.4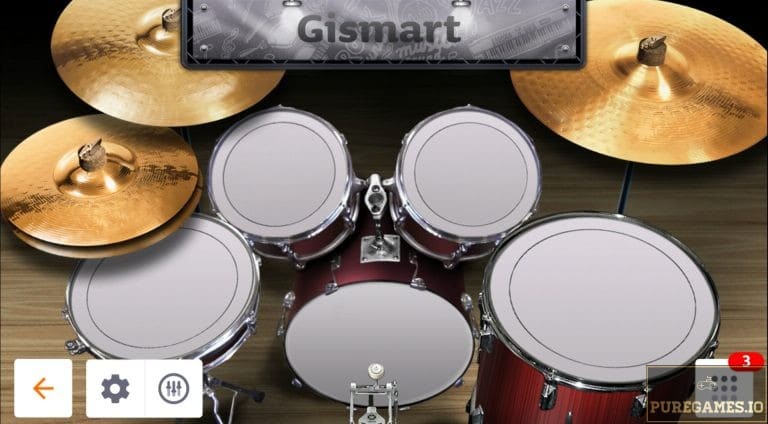 Gismart is a team of developers who are apparently devoted musician and they have real passion in music. It is not really surprising why they all came up with many great mobile apps that emphasize music. We recently came across their Piano Free simulator and now, let us take a deeper look with their WeDrum Simulator. As what the title connotes, the game features a highly realistic Drum kit simulation and rhythm games to enjoy. You can download WeDrum for free on both Android and iOS devices.
WeDrum: Drum Set Music Games & Drums Kit Simulator will help you learn how to play drums. Interestingly, it will also help you practice or master your skills. Generally, WeDrum  has no concrete objective. Much like the rest of Gismart applications, you can play the game in freestyle or challenge yourself with their games.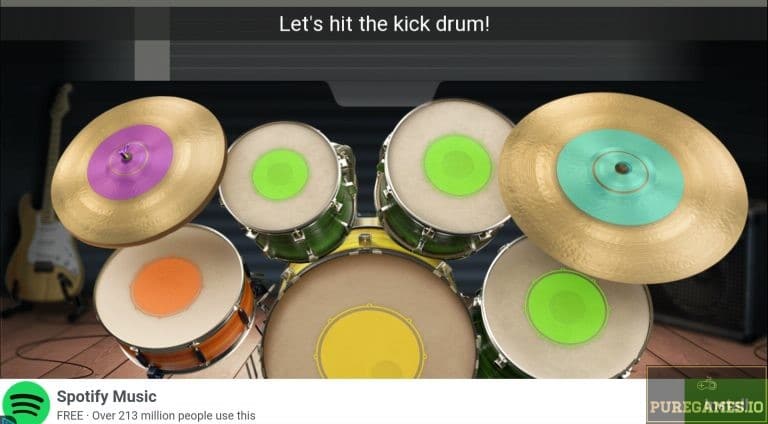 The Gameplay
If you download WeDrum, the game takes you right away to your virtual drum kit. It features all the basic parts of a typical drum set. These parts include the Bass drum, Snare drum, Tom-tom drums, crash and ride cymbals. All the parts are tap-based so you just have to tap each drum to produce their respective sounds.
Aside from the Drum kit simulator, what really makes the game more special is the Drum Set Music game. It is a rhythm game in which your main objective is to get the highest score as possible. If you played games like Guitar Hero, this game follows the same concept. As soon as it begins, the game takes you to your virtual drum set with a flash panel on top. The colored dots will start flashing on the screen and you must hit the right drums on time.
Each part will represent certain color. Yellow for the bass, orange for snare, green for toms, blue for ride cymbals and purple for the crash cymbals.  The colors will help you identify which part of the drum set to tap. It is also interesting to mention that the screen sensitivity for this game is quite high so you must hit the drum exactly on the center.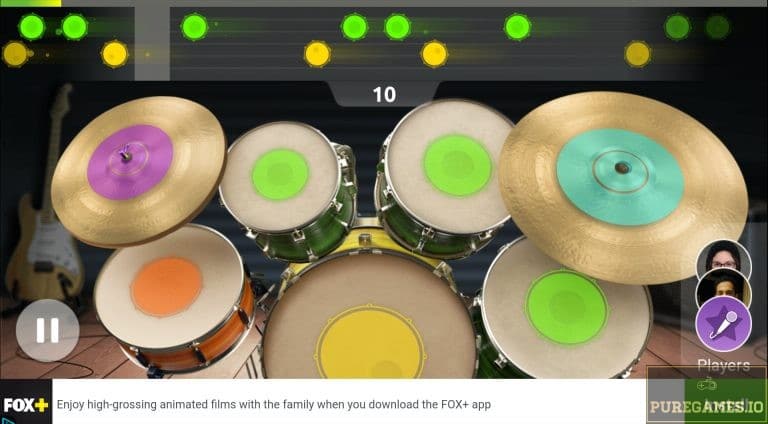 Huge collection of songs
Interestingly, WeDrum features a songbook which contains a huge collection of songs. Some songs are already available while others can be unlocked by reaching certain scores. If Piano Free features huge collection of classical music, WeDrum features a collection of rock songs. Some songs include "House of the Rising Sun", "Someone Wonderful", "Over the hills and Far Away" and many more. There's "Ten Little Indians" for kids and other traditional drums songs like Amazing Grace, Oh Susanna, Black Velvet and Silent Night.
You can also unlock songs from Rewarded videos or access the premium collection by upgrading your account to VIP (fee-based)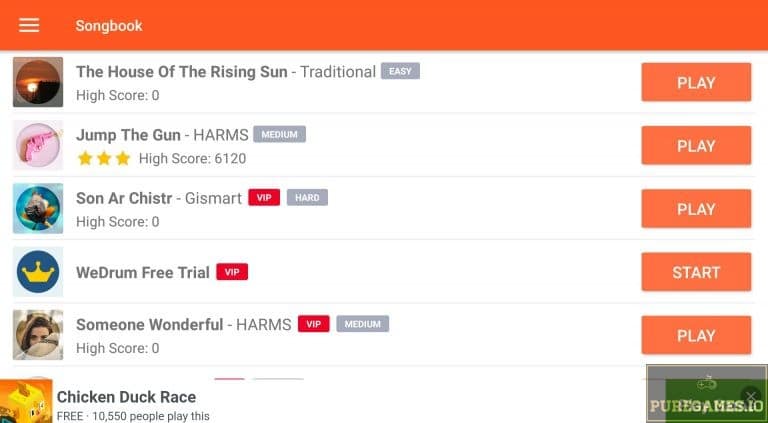 Verdict
WeDrum is truly a fantastic app for aspiring drummers. The simulator works perfectly well for beginners and professional to master their skills through the virtual drum kit. The downside however is the annoying ad placement. The ads are placed near the virtual drums which I find quite distracting. Other than that, the game is an interesting addition to your mobile. The Drum Kit simulator works great even without the Internet connection. I just hope WeDrum will soon offer a Record system much like the Piano Free.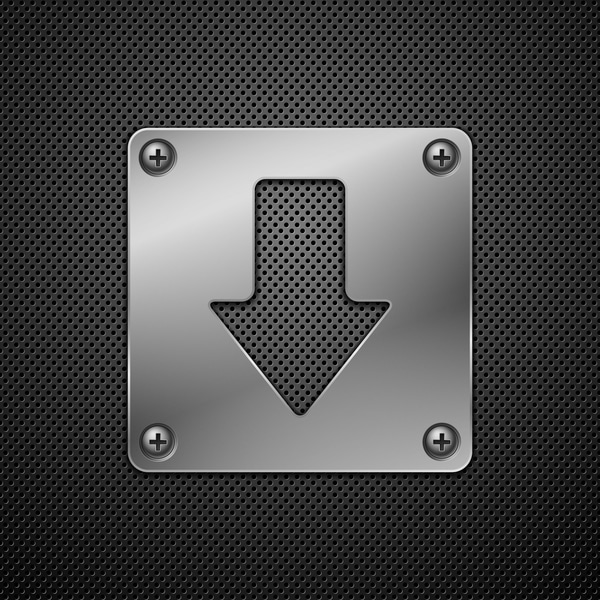 Download WeDrum: Drum Set Music Game & Drum Kit Simulator APK for Android/iOS
Select a file to download:
Download WeDrum: Drum Set Music Game & Drum Kit Simulator v3.2.4 APK