| | |
| --- | --- |
| Publisher | Kung Fu Factory |
| Platforms | Android 4.1+ |
| Price | Free |
| Size | 60 MB |
| Latest Version | 1.6.1 |
If you see that Tokio is being terrorized by giant alien monsters, what do you do? Well, better prepare for that scenario in Pacific Rim Breach Wars.
Overview
This tile matching tactics game is an adaptation of the famous SF movie franchise directed by Guillermo del Toro. Your job will be to assemble and lead a team of powerful giant robots, called the Jaegers. They are human operated, somewhat like the ones in the Power Rangers, and they are here to protect our world from also giant, alien-like, water creatures. Imagine Transformers vs Godzilla. Okay, now that you have the picture, let's talk about the game. In it you'll complete various missions, events (unlocked at level nine) and achievements, in order to gain resources you'll use to unlock new Jaegers, and to upgrade and enhance existing ones. There are even daily missions and quests! You also even upgrade abilities they use in combat. There are a lot of missions in the story mode, and there are a few more modes to try out, so don't just stand there!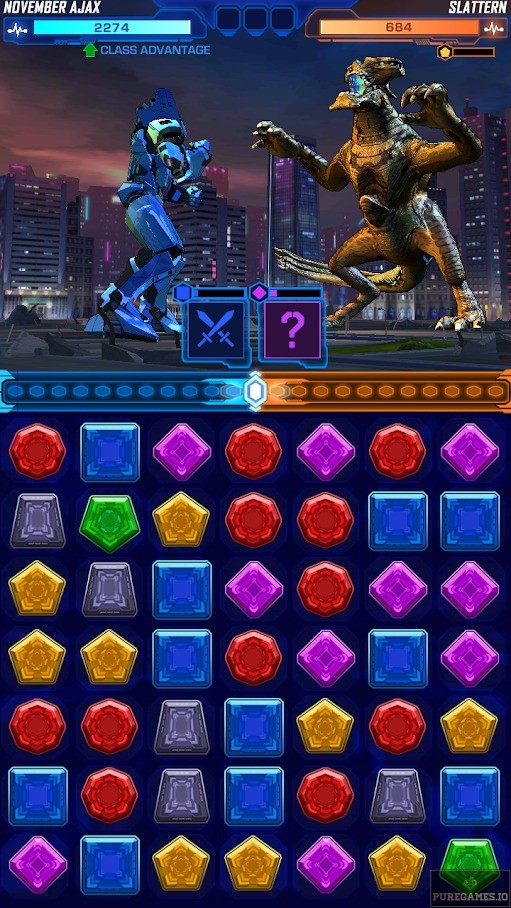 Gameplay
When you read tile matching, combat isn't the first thing that came to your mind, right? Well, this title managed to combine those two. You match three gems of the same color, either in a column, or a row, and your Jaeger will damage the opponent equal to the amount of score you won. But it's not that simple. There are six color types of gems: red, black, yellow, blue, green and purple. Each of your Jaegers specializes in doing different amounts of damage with different color matching. Also, you and your opponent take turns in attacking each other, so that means that it has some tactical elements to it. Will you match gems aiming for some high damage output, or you want to outplay your enemy on the long run? This would make for an amazing multiplayer game. I'm still wondering why it doesn't have that feature in it.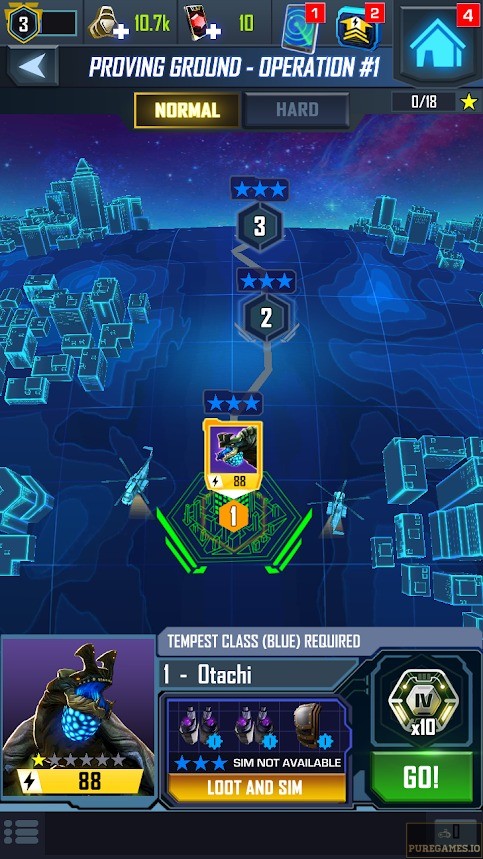 Your Jaegers have abilities, which are made available by matching gems of the certain color. These come in really handy in bringing your opponent down fast, since they deal insane amounts of damage, and usually provide a bonus. Those are more often some extra turns or the board control of the gems, making the color arrangements go in your favor. A special type of gems appears from time to time: loot box. Combine those in order to receive bonus rewards after the fight. They usually contain some credits: main collectible of the game. Sometimes you'll find some experience (level) and ability upgrades. It seems that progress in this title is made far too easy. And as soon as you deplete one of your Jaegers of health, simply tag-team switch with another one and let the damaged one rest until you collect enough supplies for a repair.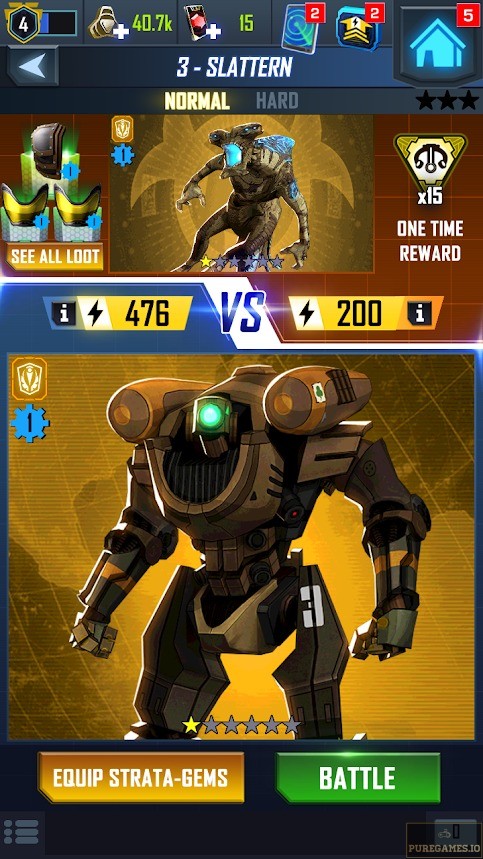 Presentation
The animations and effects that are here only to visualize the fights (since they don't affect the gameplay in any way) are superb and overdone! Usually in games in which you do actually control the characters they aren't made with such care and quality. The models, both of the Jaegers and the monsters are quite detailed and vividly colored. The only visual flaw is the interface, which is too blazing, and often too confusing and misleading to use. You can easily get lost in tons and tons of unnecessary menus and tables. The audio experience doesn't shine as the visual one. Music and sound effects are too repetitive and predictable. Try playing this game with sound muted. Imagine the first sounds which come to your mind while playing, then turn the sound on, and you'll see what I'm talking about. Not enough music themes for that amount of content.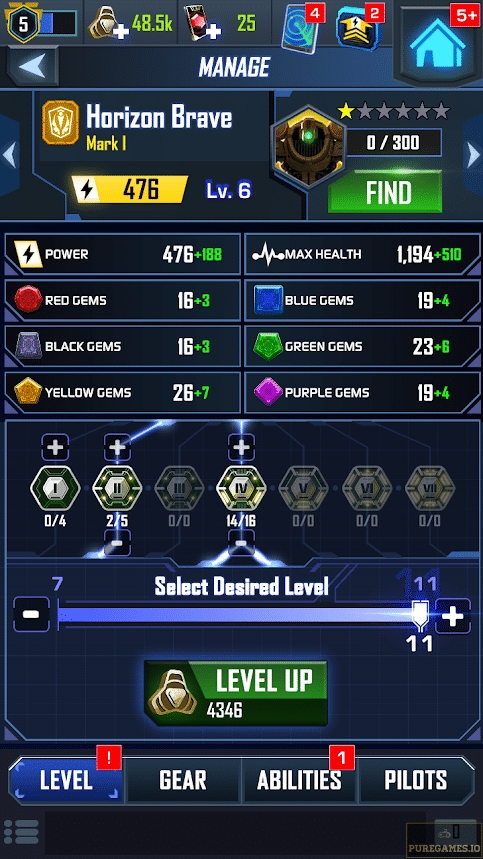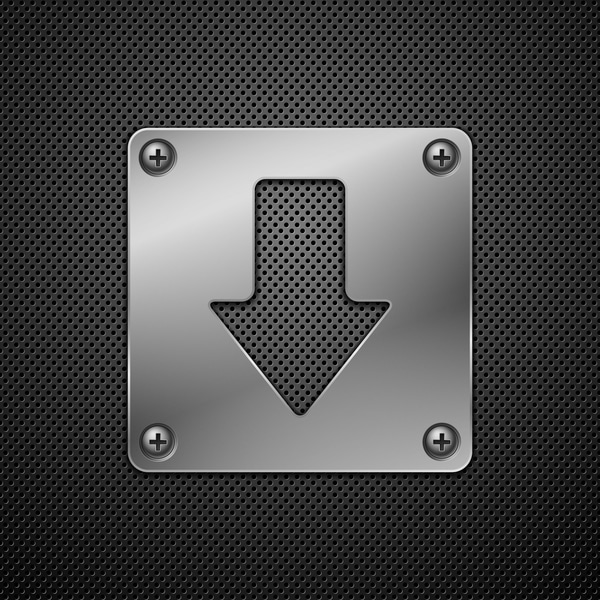 Download Pacific Rim Breach Wars for Android/iOS
Select a link to download: