| | |
| --- | --- |
| Publisher | Simon Lim |
| Platforms | Android 4.1 and up |
| Price | Free |
| Size | 27 MB |
| Latest Version | 1.3 |


If you are looking for a simple yet fun and addictive puzzle game that you can confidently put on your mobile, Block Puzzle Bricks is definitely a perfect candidate. Block Puzzle Bricks will take you to nostalgic gameplay that merges wonderfully with modern elements on it. Those who love the classic Tetris will find this mobile game equally entertaining and challenging at the same time. The main objective is to get the highest score as possible by clearing as many tiles as you can. If you think you are skillful enough to win this puzzle, feel free to explore Block Puzzle Bricks and embark yourself in a colorful and exciting brick game.

The Gameplay
Block Puzzle Bricks comes with very simple mechanics. As soon as the game begins, it prompts you to a standard 8×8 empty grid. Located below it is a separate panel that will showcase three random puzzle pieces. To start, simply tap and drag the puzzle piece and place them anywhere on the grid above. Please take note that you can only get a new set of puzzle pieces after you managed to place all the previous batch. In order to clear the tiles, you must form a straight line of 8 tiles either vertically or horizontally.
Interestingly, the game is generally simple yet surprisingly tricky. The rate of difficulty will gradually increase as you progress. Keep in mind that the game will run continuously as long as there is enough space for the tiles to fit in. If you run out of space, the game will come to a quick end and it gives you no option but to start the game back from the very beginning. This is unless you take advantage of the game's "Free Rescue" feature.
A Tricky Puzzle to Test Your Brain
Despite the apparent simplicity of Block Puzzle Bricks, the game is actually surprisingly tricky. Although there is no time limit involved, the player is still encouraged to establish the most effective strategy to keep him on the game. It is very important to analyze the puzzle carefully before making any moves. Puzzle pieces come in different sizes and shapes and they are merely inspired from the classic Tetris game. The biggest puzzle piece covers a 3×3 grid space while the longest piece covers 5-tiles long. Unlike Tetris, however, the puzzle pieces are not rotatable.
If Tetris allows you to score high when multiple lines are cleared in one move, in Block Puzzle Bricks, it could be a big risk. Since you only have an 8×8 grid, space could be very limited. Therefore, you must clear tiles as soon as you get the opportunity to give enough space for the next batch. Otherwise, you will quickly run out of space and the game might end immediately. It is also interesting to note that the game records your personal best which gives Block Puzzle Bricks a remarkable replay value.
A Fun and Colorful Brick Game
Block Puzzle Bricks will treat you with a visual delight. The well-polished graphics feature a bunch of colorful tiles and an engaging rainforest-inspired theme. The game is even accompanied by well-fitting music to keep you relaxed while trying to figure out your next strategic move. Another great element of this game is the Free Rescue feature.  Just because you run out of move doesn't mean the game is completely over. Players can take advantage of the free rescue feature. This will require you to watch a video ad and in return, a massive amount of tiles will be cleared from the grid.
The game also features a clever ad-placement. Instead of those annoying ads that keep on popping up, the game features a small space below the game screen to display the advertisement without any interruption. Another interesting feature of Block Puzzle Bricks aside from displaying your personal Best score is the Leaderboard system which you can access via Google Game Center. You can also share your achievement via Social media.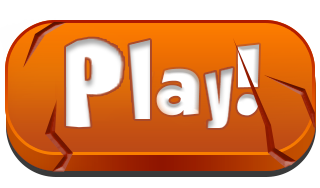 The Verdict
Simple, fun and absolutely addictive. I guess that is how you can perfectly describe Block Puzzle Bricks. It is a very light game that is suitable for gamers of all ages. Simplicity is definitely the greatest strength of this game while providing players a decent amount of challenge. The Scoring system also provides this game remarkable replay value. To top it all, Block Puzzle Bricks works perfectly fine even without an Internet connection. A game you can confidently include on your mobile and play it anytime or anywhere you want. Currently, Block Puzzle Bricks is available on Android devices and you can download this game absolutely for free.