| | |
| --- | --- |
| Publisher | HAL Laboratory |
| Platforms | Android 4.4 and up |
| Price | $3.99 |
| Size | 49 MB |
| Latest Version | 1.2.2 |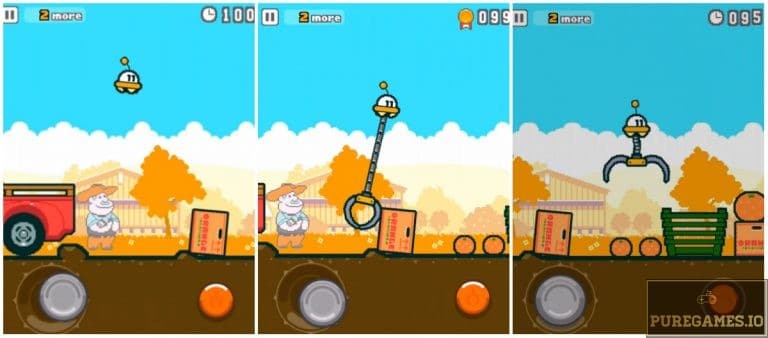 Contrary on how aliens are being depicted, it is quite unfair to connect them to planet invasion and terrorizing the world. In fact, some of them are just too friendly and all they need is to be accepted even just for part time jobs. Friendly aliens are not really new to HAL Laboratory. They have been around since early 80s developing games for different gaming platforms and creating iconic characters including Kirby and more. Now, HAL Laboratory is set to enter the mobile gaming industry through their first ever game – The Part Time UFO! It's a simple, fun and super addictive game that offers some kind of nostalgic experience due to graphics and music. Feel free to download Part Time UFO and see what this game is about.
Interestingly, Part Time UFO follows a story of an adorable alien drifter who stumbled upon an old farmer. The farmer was distracted by the UFO landing and crashes his truck into a pole. As a result, all his cargo fell off the truck. When the UFO approached him, he asked for its help to bring all the cargo back to the truck. The friendly UFO with the help of its useful claw managed to bring all the cargoes back and the old man paid him in return. That's where the UFO realized that he can earn money from accepting part time jobs. If you think you can help the friendly alien on its mission,  download Part Time UFO and see how far you can go.
The Gameplay
The mechanics for Part Time UFO are very simple and easily manageable yet surprisingly tricky. Interestingly, the objectives will vary depending on the part time jobs you accept. Some jobs will ask you to construct buildings while others will ask you to transfer one cargo to another. Despite the different objectives, they all share something in common, you must perform and accomplish your job within the given time frame to get your compensation.
The game is available in two control scheme, the One Handed and Two Handed control method. In One handed, you simply slide your fingers on the screen to move the UFO and tap to drop the claw. The Two Handed Control method will feature a virtual joystick to move the UFO and a button to tap to drop the claw. The game is about picking up items and put them into a certain predefined area. You will either be asked to stack them up or arrange them in proper order.
Part Time UFO in Action
The first thing you will certainly appreciate when you download Part Time UFO is the overwhelming jobs that you can accept. Since the game remains faithful to the title which "part time", all the jobs you accept are short term jobs. It means that once you are done, you will get paid and you will need to look for another job. Generally, the game is more like a combination of different mini games. After each successful job, the game will prompt you back to the main menu where you can access the classified ad area where you find new work and the Shop.
Some of the notable part time jobs includes construction, fishing, farm works, catering and even pep squad leader. Despite the differences, it only involves same tasks or action and everything can be performed using the adjustable claws. You can also customize the aliens by purchasing various outfits from the Shop. It's actually a rewarding experience to buy something from the shop from your hard-earned money that you get from your jobs.
Nostalgic Elements and Social Media
The best part that you will enjoy when you download Part Time UFO is the game's nostalgic element. Part Time UFO features pixel art design which is similar to those classic NES games. Interestingly HAL Laboratory is behind some of the classic NES and SNES games and applying such design or style in mobile game is simply fascinating and absolutely nostalgic. Aside from the pixel art graphics, the game is also accompanied by an equally nostalgic 8Bit music which sets the mood right.
Another interesting element is the ability to share your achievements to your Social Network accounts. The game allows you to take a screenshot of your work and gives you chance to share it with your online friends.
Verdict
Nostalgic! I guess there is no better word to describe the Part Time UFO other than being nostalgic. The 8bit Music and Pixel Art graphics will make you feel playing those classic arcade games. It's simple, fun and addictive at the same time. There are many unlockable features to unlock which gives  this game a remarkable longevity. Part Time UFO by HAL Laboratory is available for both iOS and Android devices. You can download Part Time UFO for $3.99.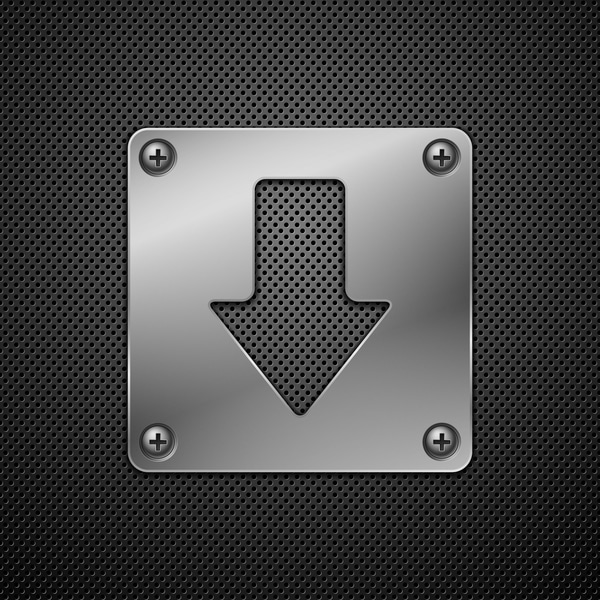 Download Part Time UFO for Android/iOS
Select a file to download:
Download Part Time UFO APK