| | |
| --- | --- |
| Publisher | Miniclip |
| Platforms | Android 4.1 and up |
| Price | Free |
| Size | 89 MB |
| Latest Version | 1.7.21 |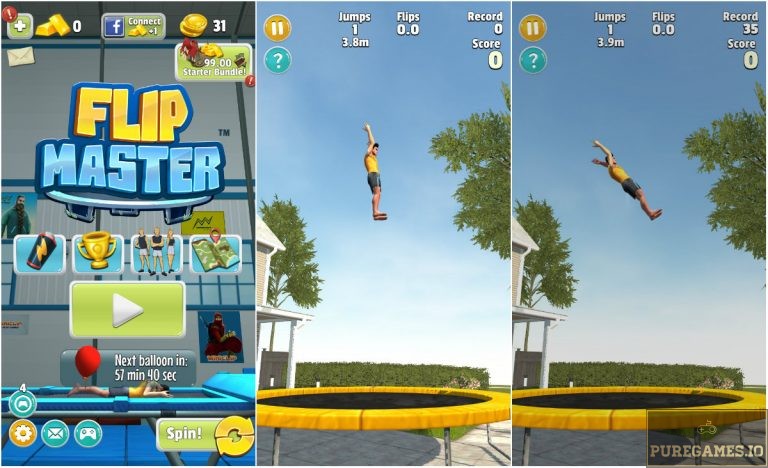 Who would have thought that simple trampoline jumping can end up in such entertaining and surprisingly addictive mobile game? Miniclip has a roster of amazing mobile games on their collection. Few of which includes the popular 8 Ball Pool, Agar.io and the Gravity Guy. Flip Master is one of the interesting additions to their ever growing game list. As what the title suggests, your objective is to become the Flip Master. If you think you have what it takes, feel free to download Flip Master and explore what else this game has to offer.
We have seen a lot of entertaining simulation games but the idea of trampoline jumping is absolutely something new and unique. Flip Master is more than just a casual simulation of trampoline jumping but mastering various tricks. It might sounds simple but the game requires proper timing and impressive eye and hand coordination to master all the skills and tricks. If you love trampolines, I don't see any reason why you should not download Flip Master and explore this unique simulation.
The Gameplay
The mechanics for Flip Master is very simple and most interactions are done by tapping the screen.  As soon as the game begibs, the game prompts you right away to the trampoline. The character will start jumping and the score will be based on various factors including the number of jumps and number of tricks. Your moves should be done on a timely manner. While you are on the midair, you can tap and hold the screen to perform some tricks such as flips and various skills.
Timing is indeed the most crucial part in this game. It is very important to land safely on the trampoline to keep you going. Otherwise, landing improperly will only end the game and you have to start over from the beginning. Aside from the very smooth simulation, one thing you will enjoy if you download Flip Master is the impressive graphics. The game is absolutely a visual delight with its 3D animation which is perfectly matched with well-fitting music and impressive voice over.
Explore Daily Challenges and Unlock New Maps
One thing you will enjoy when you download Flip Master is the overwhelming amount of features you can explore and unlock. The game comes up with Daily Challenges. These challenges will give you various task to accomplish. Completing them will grant you great rewards in return which can be in form of Gold Coins or new Tricks. As what the term suggests, the challenges will refresh on a daily basis. Just like the Daily Quest system in Temple Run 2, after completing all the three Daily Challenges, you will be able to unlock the Mystery Box.  Interestingly, you can skip the challenges by watching rewarded videos.
Another interesting feature you can explore when you download Flip Master is the ability to unlock new maps. Although most locations are part of the game's microtransactions, you still have the ability to unlock them through Spins. Maps like the Backyard and the Gym are both initially available while the rest must be unlocked. Some interestingly unlockable location includes Mountaintop, Mountainside, Schools, Parks and more.
Test Your Luck with Spins
Spin is one of the main features of this game. It plays a huge role when it comes to obtaining virtual currency and other main features including new characters, new skills and even new maps. How does it works? Interestingly, unlock normal spins, the game will not feature a roulette but a gumball-machine-like. The machine features mystery balls which come in different rarities. It is basically a game of chance because you will have no idea what prize you are going to get.
New Characters, Training and Tricks
Interestingly, when you download Flip Master, the game will introduce you to a default character known as the Dude. Eventually, if you are lucky enough, you can soon unlock other characters through spin but just like maps, all the other playable characters in this game are part of microtransactions. I bet you want to see a fat guy, an old dude, a ninja, a superhero or even a dinosaur bouncing up and down on the trampoline!
Each character will start off with similar attributes but you can upgrade them through coins. Attributes like Jump Power, Tuck Power, Confidence, Balance and Centering can be upgraded individually. Above all, the players can also customize the character's appearance by purchasing them in the game's in-app shop.  To get higher remarks and higher coins, you should let your characters learn new tricks. Tricks, however are not available for purchase and you can only obtain them from spins.
Verdict
The Flip Master is undeniably unique. The gameplay might be quite repetitive but you'll definitely appreciate the progress especially if you were able to unlock most of the available features. The only notable downside however is the fact that most items are not freely available. The virtual currency are only applicable for upgrades and to purchase new spins but you cannot unlock new features through them. Other than that, Flip Master is generally simple, easy-to-play and surprisingly addictive!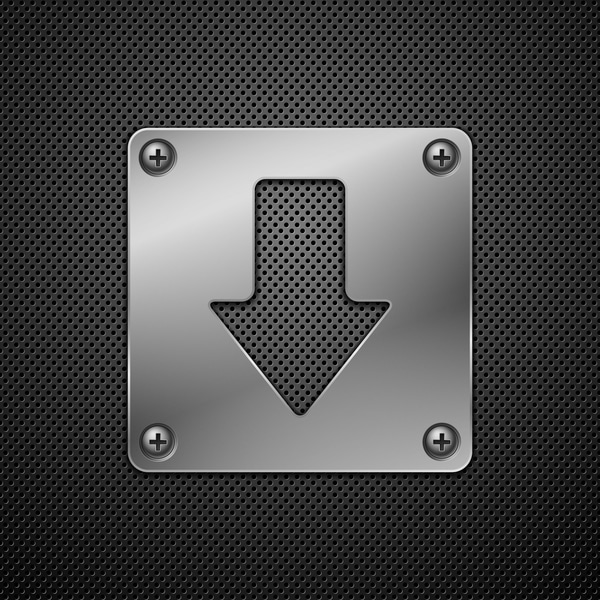 Download Flip Master APK for Android/iOS
Select a file to download:
Download Flip Master APK