| | |
| --- | --- |
| Publisher | Webzen Inc |
| Platforms | Android 4.1 and up |
| Price | Free |
| Size | 90 MB |
| Latest Version | 1.0.8 |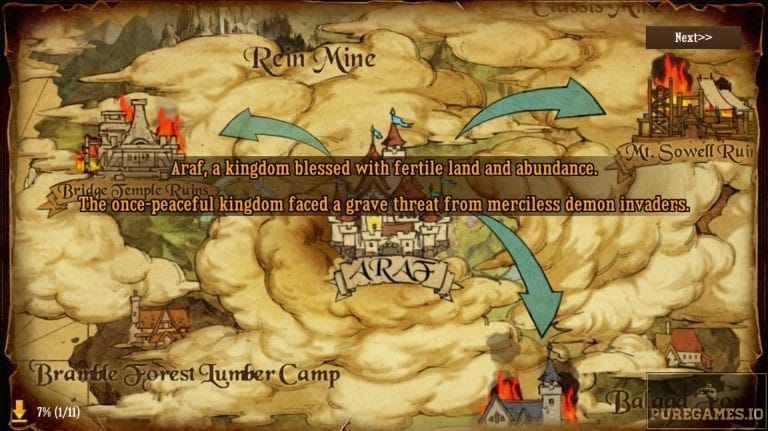 First Hero is a Strategy multiplayer game by Webzen. The game will take us to the kingdom of Araf. It was once a peaceful kingdom until the merciless demons decided to invade the place. Before spreading the terror, the mighty king and his troops sent out on a journey to defeat the invaders. The kingdom was saved an it went back to great harmony but the king mysteriously vanished and never returned. Ten years after, a new threat has arrived. A mysterious man lead the demons to put the kingdom into chaos and it turns out, the man is the missing King. Luckily, a new hero emerged to save the kingdom once more. Feel free to download First Hero and let your epic journey begins.
If you are familiar with games like Clash of Clans, then learning how to play First Hero would be easy. It shares a lot of similarities with CoC but still offer distinctive elements which makes First Hero some unique and special on its own. The main objective is to build a stronghold and a powerful empire, defeat enemies, collect heroes and save the kingdom from terror. There's too much to explore in this game and if you think you are skillful enough to master everything, feel free to download First Hero and see how far you can go.
The Gameplay
The mechanics of the game are very simple and easily manageable. Just like any tactical game, the player must establish an effective strategy to maximize his chances in winning. There are two major phases in this game; the building phase and the battle phase. Building phase is where you build empire to gather enough resources and to recruit and train your heroes. The Battle phase, as what the term suggests, takes you to the combat either between AI enemies or other online players.
In the entire course of the game, the player will be asked to complete a series of quests which often involves building and upgrading facilities. You will be asked to go on a battle too. You can also collect heroes from different nations and eras in history to fight for you. Players can upgrade these heroes to make them more efficient in every battle.
Build Your Empire
One of the key elements of the game is the Empire Building. If you download First Hero, you will be prompted to your kingdom. At first, there are only few facilities to interact with including the Castle, barracks and some buildings where you can collect basic resources like wood. Eventually, you will be asked to upgrade these facilities to increase your productivity and also to accommodate more people on your kingdom. Barracks will also help you train more troops and recruit more heroes.
Speaking of heroes, one thing you'll enjoy when you download First Hero is the huge diversity. You can collect heroes from different nations and eras in history and let them be part of your army. The game will take you to medieval, renaissance, ancient Chinese and many others. Heroes are special part of an army and unlike typical units, they are more powerful and endowed with skills that you can manually update.
Expand Territory
The goal in this game is to build a stronghold and expand your kingdom. You can do so by conquering nearby areas which means you have to engage yourself in a battle. Interestingly, First Hero features a unique battle system. As soon as the combat begins, you can summon heroes on the field along with your army. There's only a limited unit allowed per battle. Simply tap their icon bottom screen and drag them to the arena or game field. Once summoned, the heroes will attack automatically.
Aside from the heroes, you are also capable of inflicting direct damage on your enemies. This can be done through special skills.The skills will often create massive damage and will target more than one enemies in single attack. One thing you should know when you download First Hero, is the ability to command heroes before sending them to battle. You can control each type of army in the battle which gives unpredictable results.
Verdict
First Hero has its own pros and cons. The game's latest update is quite glitchy and at some point makes the game unplayable. The concept is not entirely original but still entertaining and fun enough to play with. You will definitely enjoy the huge collection of heroes that belong to different nations and eras. The more you progress in this game the more addictive it becomes. The game supports both iOS and Android devices and you can also download First Hero for free! Have fun!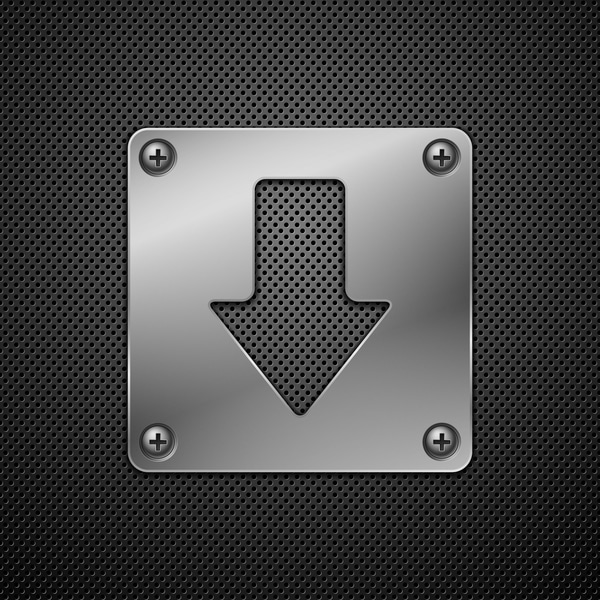 Download First Hero for Android/iOS
Select a file to download:
Download First Hero APK