Publisher
First Touch Games Ltd
Platforms

Android 4.4+;

 iOS 8.0+

Price

Free

Size
74MB
Latest Version
5.061
Lately First Touch Games Ltd. has been trying their hand at the mobile gaming arena with a couple of titles, the majority being sporting games. With the World Cup knocking (more accurately, knocked!) on our doorsteps, let's get in the scene with their Dream League Soccer 2018 and take a runthrough!

The Gameplay
The controls in Dream League Soccer 2018 can be a little daunting at first. On the left hand side of the screen is a joystick in which you could move your players. On the right is a series of buttons, and it is recommended different buttons are used if you want to pull off different skill shots. To put this into perspective, Button A is used for hard, forceful kicks, such as shot, clearances and long passes. Button B is the low kick button, and should be used to simply pass the ball and low goal shots. The lofted kick button is Button C, and is for making crosses, long passes and chip shots. Long pressing on a button will increase the power put behind the shot.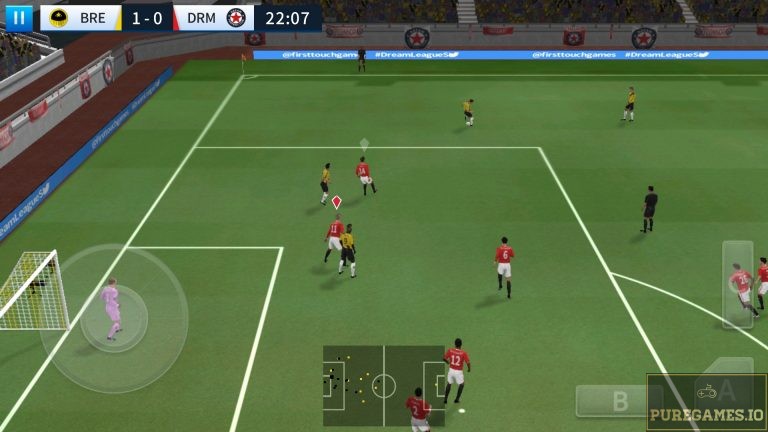 The uses for the buttons change up a bit when your opponent has possession of the ball and your team is defending. Button A now controls side tackles, while Button is for pressuring the ball and for attempting to dispossess the opponent. Button C is used to alter the player you're currently controlling. At times the game will automatically switch players for you, to the player closest to where the ball is. While this is useful and saves a LOT of fiddle-y effort on your behalf, it can also get confusing when a lot is happening on the field, and it can be easy to momentarily lose track of who you are controlling.
Foul Play
Like in reality, foul play will result in free kicks, corner kicks etc. It can be quite easy to make a foul play in the game. In fact, perhaps a little too easy. Your tackle can be miles away yet still trip up your opponent.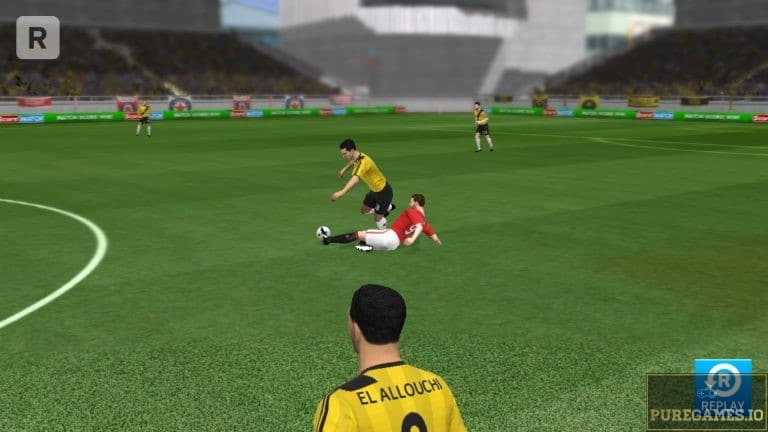 Team Management
You can substitute players on and off the pitch through the pause menu. It's important to bear this in mind, as fatigue is a feature of the game, and tired players will greatly affect performance. You can see all your players' energy levels in the Team Management menu.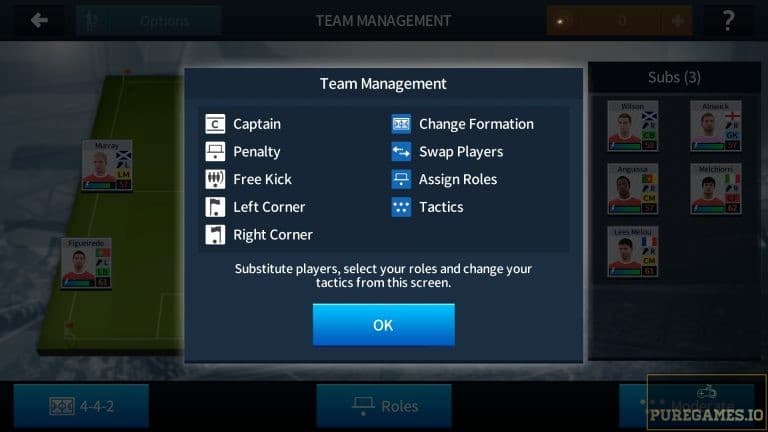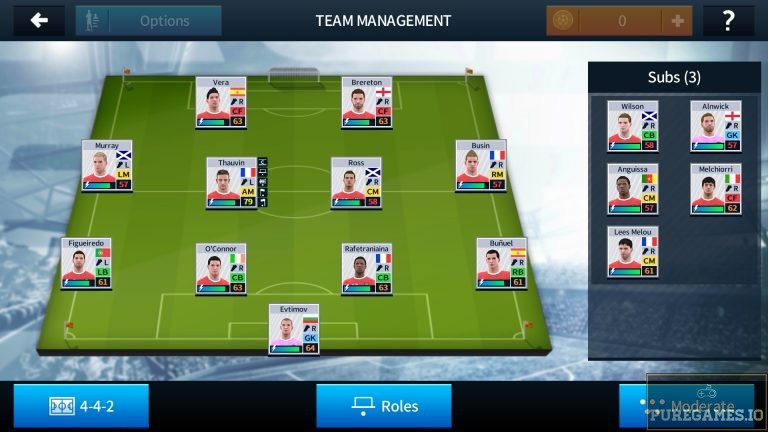 In Dream League Soccer 2018 one regular 90-minute game takes about 5-10 minutes. This is actually quite long for a round of mobile gaming but of course is standard for football games.
Teams and Clubs
Team composition and selection was not really made clear, and before my first game I wasn't given to name my team or select my players. There is however the option later to transfer and acquire new players, each displayed with their own cost and various stats. For players you might not want on your team anymore, you can also sell these off in order to earn some coins.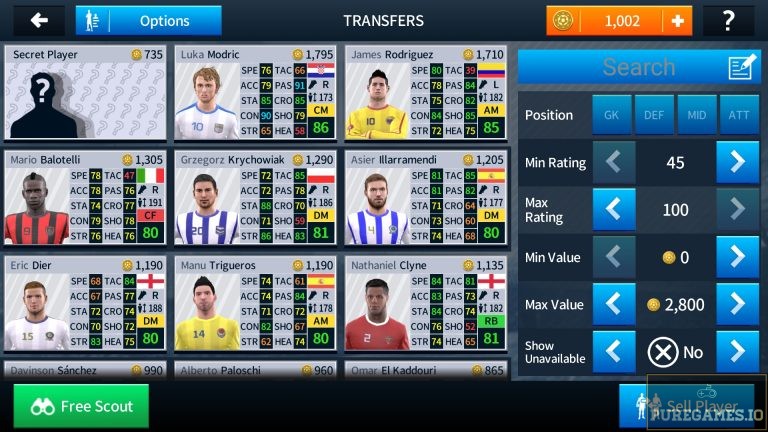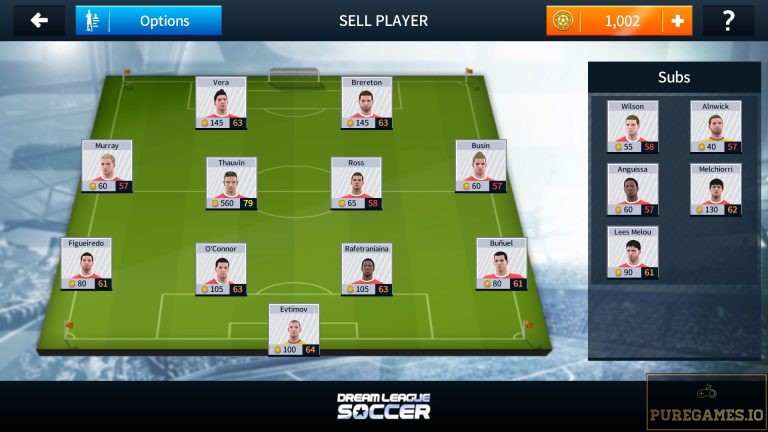 Through the "My Club" option in the main menu you can also check up on your stats and customise your team as well as hit up your players with some training. Every season there will also be 4 objectives for you to challenge yourself with and complete. Each of these come with their own separate awards upon completion, motivating players to remain active in the game.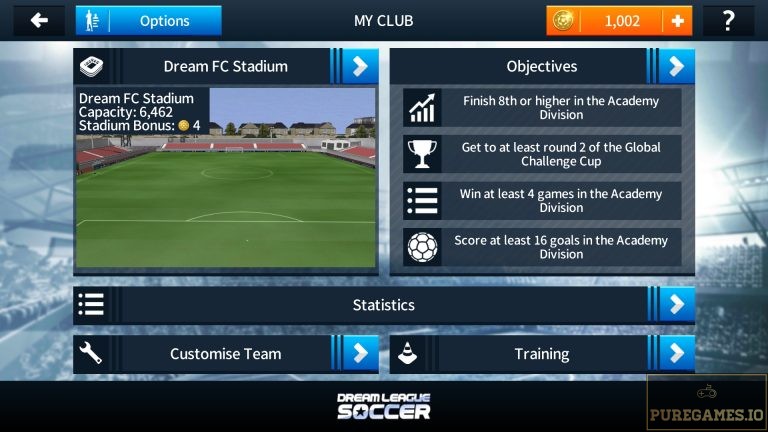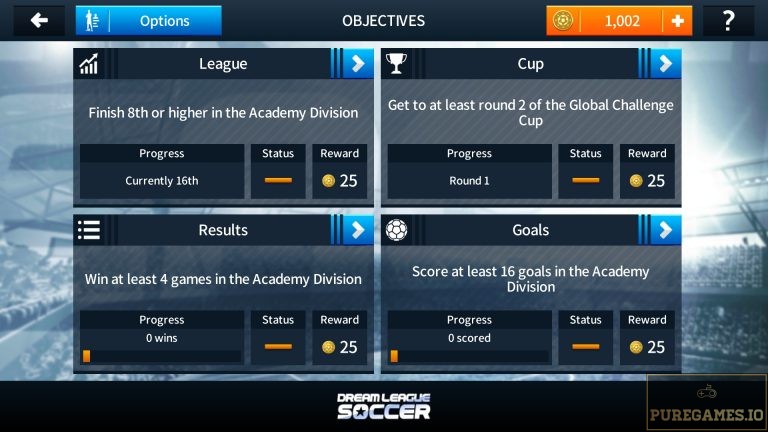 In all, the game is straightforward yet managed to pique interest in a novice football-game players like me. Simply a classic, Dream League Soccer 2018 is a great time killer and a must-have for any sport gaming fans!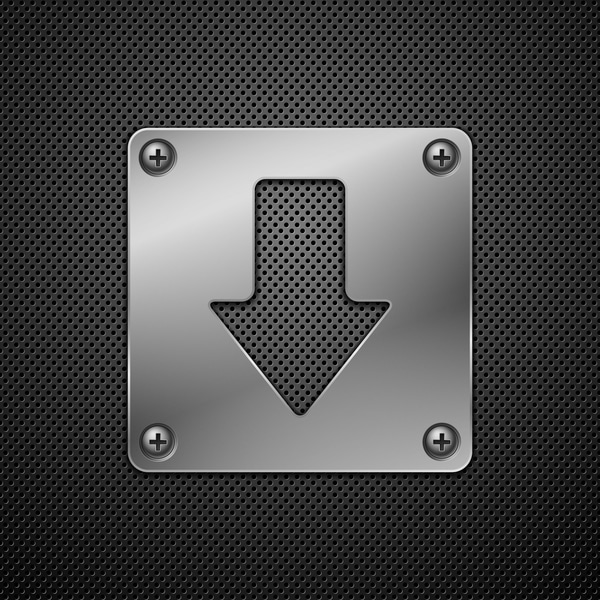 Download Dream League Soccer 2018 APK for Android/iOS
Select a file to download:
Download Dream League Soccer 2018 v5.057 APK