| | |
| --- | --- |
| Publisher | Storm8 Studios |
| Platforms | Android 2.3.3 and up |
| Price | Free |
| Size | 155.7 MB |
| Latest Version | 1.6.0.2g |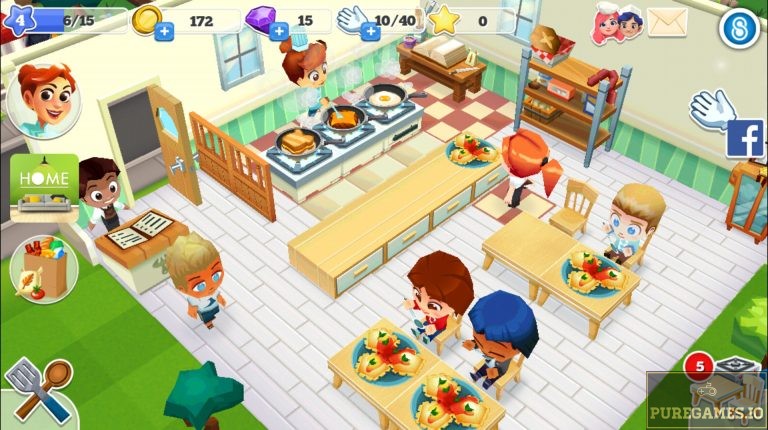 Become the best chef in town and establish the best restaurant in the world! Storm8 Studios is bringing their successful Restaurant Story but with a vast of impressive changes and additional features. Restaurant Story 2 takes you to a fun-filled time management and casual gaming experience. The main objective is to be the best chef in town. Your goal is to run a restaurant and provide your customers the most satisfying service they deserve. If you think you have what it takes, feel free to download Restaurant Story 2 and see how far you can go.
If you have played similar games like Restaurant City, Restaurant Story 2 follows the same concept. The gameplay might be similar but this game is still special on its own. It has many unique elements that you will surely appreciate including the overwhelming amount of dishes you can unlock. These dishes are merely inspired from real recipes. The more you progress in this game, the more you can expand your menu. If you love cooking and time management games, you should definitely download Restaurant Story 2 and let your epic Master Chef journey begins.
The Gameplay
Restaurant Story 2 follows a very simple mechanics. The gameplay for this game is notably simpler than other games that belong to the same category. If you're going to compare it with games like Cooking Country where resources are gathered from farm that you personally manage, Restaurant Story 2 is less complex. All the ingredients that you need for your recipe are simply gathered from a General Store which you can eventually upgrade for bigger storage capacity.
As soon as the game begins, it prompts you right away to your restaurant. You start off with two stoves, a single table and chair and a single recipe to serve. Just like Restaurant City, this is going to be a self-serve restaurant. Therefore, you do not have to manually take orders from your customers. You will cook the recipes and place them in counters. The customers are the one to take the food until the supply runs out.
Tons of Foods To Unlock
One of the elements you will enjoy when you download Restaurant Story 2 is the fact that you can unlock an overwhelming amount of foods to serve. These foods are inspired from real recipes. As you reach new level, new recipes will be unlocked. Each recipe requires certain amount of ingredients which you can obtain either from General Store, Butcher, Fresh Veggies or Sea Food Market. These facilities can be unlocked upon reaching certain levels.
Interestingly, upon reaching Level 15, you can start planting a garden where you can grow herbs and spices that you can add on your recipes. Capacity is one of the elements you should focus when you download Restaurant Story 2. The higher the level you reach, the more demanding the game will become. You will be asked to upgrade your cooking area to accommodate more foods and also to upgrade your shop to serve more customers.
Connect With Your Friends
Another interesting feature that you can embrace when you download Restaurant Story 2 is the ability to connect with your friends. Much like typical Restaurant management mobile games, you can connect the game to your Facebook account. This will give you the ability to visit their own shops. In fact, you can help each other in many ways. You can ask help from your friends to expedite the process of cooking or ask some ingredients you are missing.
You can also customize your shop based on your very own preferences. There are tons of items you can buy from your shop either through the virtual currency or through the premium ones. What really makes the game more engaging are the Quest. The core objective in this game is to accomplish all your given tasks and earn rewards in return. Rewards can be in form of virtual cash, experience or the chance to unlock more items.
Verdict
Restaurant Story 2 is a fun, colorful and entertaining restaurant management game that will surely meet your expectations. Appearance wise, the game takes you to a visually stunning atmosphere which are adorned with adorable cartoonish animation. You will also appreciate how the game captures and adapts the real-life recipes which gives you an engaging restaurant management experience. Interestingly, the game is available on both Android and iOS devices. You can download Restaurant Story 2 for Free! Good luck!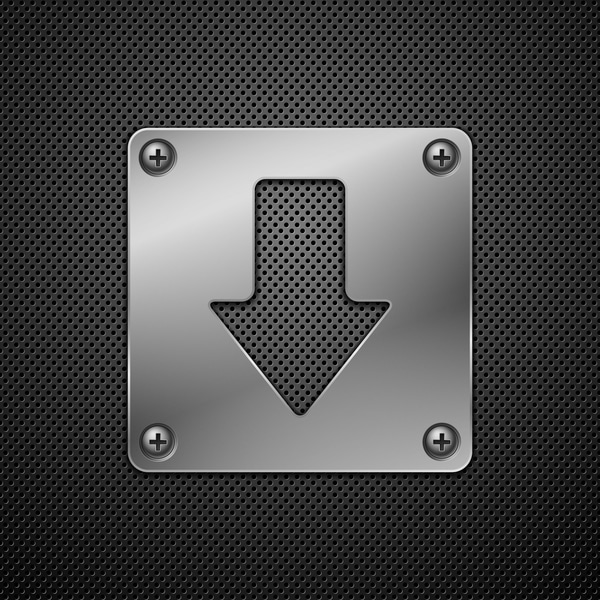 Download Restaurant Story 2 for Android/iOS
Select a file to download:
Download Restaurant Story 2 APK