Publisher

Ubisoft

Platforms

Android 3.0+;

 iOS 6.0+

Price

Free

Size
200 MB
Latest Version
3.5.1
The Tom Clancy series has played a major role in the video game industry for the past few console generations. Loosely based on the books brought to you by Tom Clancy himself, this Ubisoft series provided gamers with tactics-based FPS shooting that they were bound to enjoy. Given how many installments in the series have appeared since the days of the Xbox 360 and Playstation 3, it was only a matter of time before the franchise headed towards its next destination: The mobile market. Tom Clancy's ShadowBreak is the series's big debut into this realm of handheld video gaming. And it came through with quite the triumph.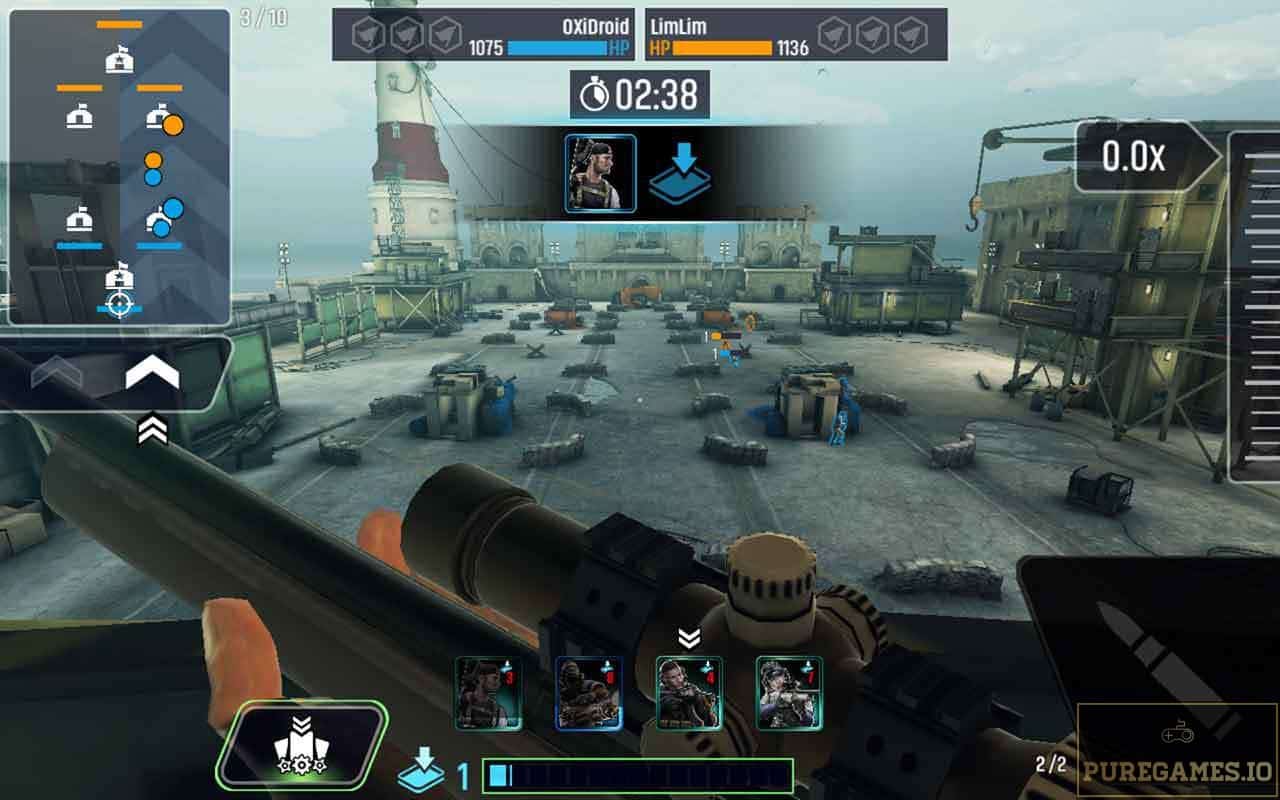 The most attractive part of Tom Clancy's ShadowBreak is easily the online PvP feature. I mean, let's be real here! There's a reason I've been obsessing over this feature every time I cover a game that uses it. And I'm sure there are millions of people out there that agree with me. You will get to meet opponents from around the world as you perform the missions set in the game. You would not only get to face AI opponents as you would normally expect, but real people in real time can also join in on the fun.
You could probably try to look at things from a broad perspective. People relatively unfamiliar with the series could get into it fairly easy. They would also take good advantage of the zoom-ins. Like some other FPSs, Tom Clancy's ShadowBreak also offers a zoom-in shot system that you can use to zoom in on enemies and have a more accurate ending. But when you use the zoom-in shot, the light from the viewfinder can make the enemy discover you. So you oughta be wise to use it quickly and accurately, and always be sure to destroy the commander in advance.
In the position of a commander, you not only have to try to hit the target but also have to make sure you control your army with a certain tactic. You need to have a specific plan if you want to quickly destroy the enemy base and win. Tactics can be made through a map available in the game. The mode is located in the top left corner of the screen. You can choose the vertical position, the direction of movement, and retreat. It all sounds like a complex game, but Tom Clancy's ShadowBreak manages to pull it off in a way anyone could be able to grasp.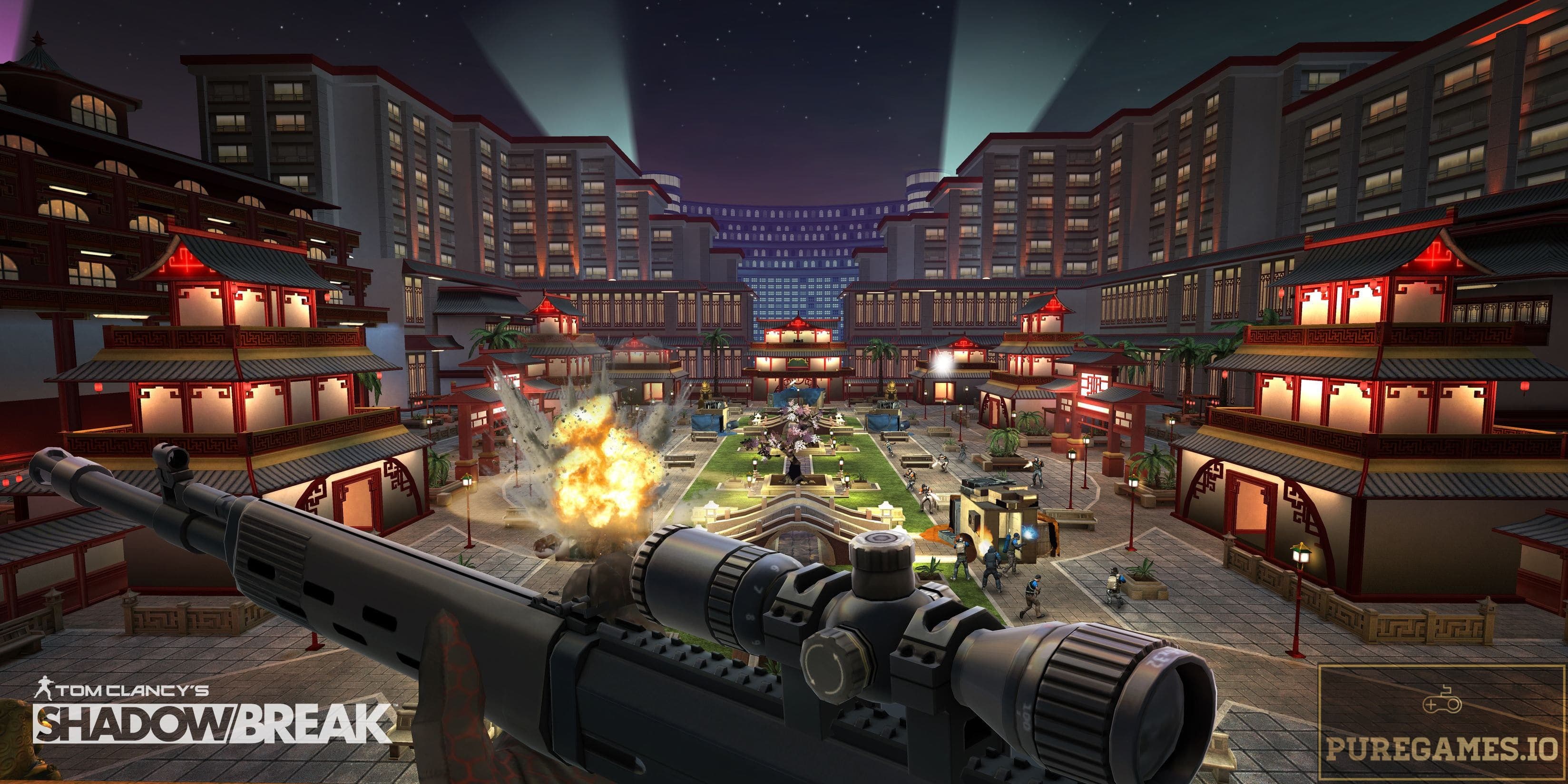 That's why I give this game a solid recommendation. It is a game that anyone would be able to understand with enough given time. And when the time comes, they'll be ready to enjoy it thoroughly with players all around the globe. That's what I believe is the main appeal of the game, and it works so well with it. Please give this one a try if you're curious enough about it. It is very well worth your time.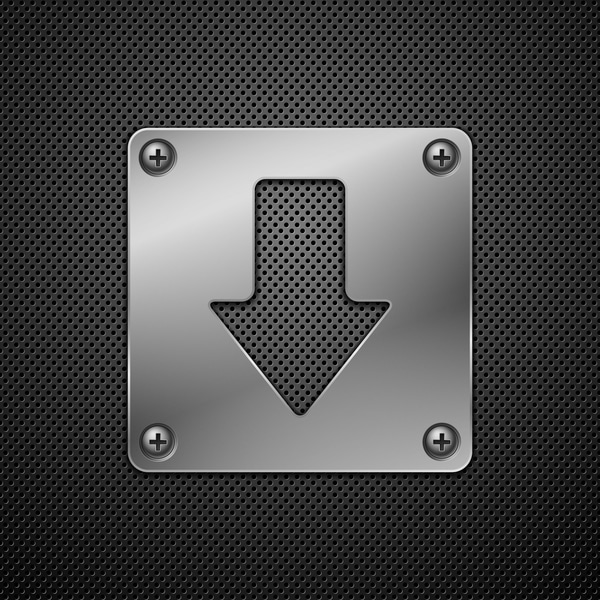 Download Tom Clancy's ShadowBreak APK for Android/iOS
Select a file to download:
Download Tom Clancy's ShadowBreak v1.3.4 APK