Publisher
CatnipStudio
Platforms

Android

4.4 and up

Price

Free

Size
95MB
Latest Version
1.1.9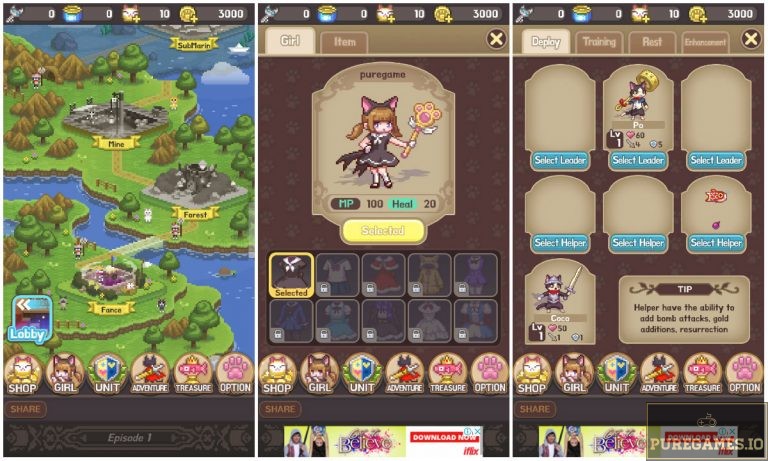 Who would have thought that visiting a cafe would end up in such an amazing adventure? Cat Knight Saga Special is indeed a special role playing game. It offers a very simple gameplay but adorned with beautiful graphics and surprisingly addictive adventure. In this game, you play the role of a girl who is destined to save the world of cats from the Ohums. It is a different and unique role playing game that you cannot find elsewhere. If you think you have what it takes to save the world of adorable cats, feel free to download Cat Knight Saga Special and see how far you can go.
The game welcomes you with a nice comic-like introduction. Cat Knight Saga Special features a girl who visited a so-called DreamCat cafe. Little did the girl know, hiding underneath the stairs is a secret passage that will take her to a different world. Milk , the spirit cat welcomes her and explained her the mission she was destined for. It turns out, the world of cats is in great danger because the Ohums ruined the balance of their world and turn other cats into vicious monsters. Your role is to purify the world with your special weapon. If you love cats, then you should download Cat Knight Saga Special to see what else this cute mobile game has to offer.
The Gameplay
Cat Knight Saga Special follows a very simple mechanics. It offers an easy-to-understand gameplay and interface. The mission is to purify the world and defeat all the enemies you encounter along the way. As soon as the game begins, it prompts you to the world map. The map is basically composed of different areas that you must clear. You can only unlock a new area once the previous one is cleared. Each location is normally composed of 3 Areas to clear and One boss battle. Interestingly, the battle system is done both automatically and manually especially when using skills.
If you download Cat Knight Saga Special, you will have access to many areas. From the world map, you can freely interact with different tabs/buttons. These include Shop, Girl, Unit, Adventure, Treasure and Option. Each of them has their own special role and function. When engaged on the battle, it takes you to a 2D sidescrolling arena. The characters will automatically proceed to the other side and will clash against waves of enemies. You can tap their respective icons to activate their skills.
Build Your Own Units and Unlock More Characters
One thing you will surely enjoy when you download Cat Knight Saga Special is the ability to form your own units. Aside from the main character who is also arm with special weapon and skills, she will be accompanied by other Cat creatures. First of which is Coco, a warrior cat but kinda coward and weak but he will discover his full potential eventually. By tapping the Unit button, it will prompt you to a page where you can asign leaders and Helper. A player can assign a maximum of three leaders and three helpers on the field.
Leaders are those creatures who are capable of using skills while Helpers will only accompany you to boost the active players attributes or also to inflict damage. The frequent you use the character the more experience they can earn. This is very important to raise their level and make them more efficient in the battle. You can also unlock more characters either by purchasing them through the virtual currency you earn every battle or by completing certain conditions. Players can acquire bosses as helpers if they managed to defeat them.
Boss Battles, Customizing Features and Shop
Another interesting element you can embrace when you download Cat Knight Saga Special is the Boss battle system. In every location, you must clear all the three areas (an area might take 3 or more waves before being cleared). Once all the Areas are clear, you may now proceed to the boss battle and try to defeat the creature. Interestingly, a purified Boss will eventually join your team as a helper. Cat Knight Saga Special also features a lot of customzing options.
Players will get the chance to collect various items to unlock certain types of costumes for the main character. You can also access other areas like Adventure which allows you to set Coco in a journey which allows him to earn more confidence and collect special items along the way. Treasure, on the other hand, allows Milk to unlock chests on dungeons and earn bigger rewards in return. You can also access Shop which allows you to buy resources like Can foods and Keys.
Verdict
Overall, Cat Knight Saga Special is truly an adorable game. The graphics are pixelated and is quite nostalgic as well. It will certainly reminds you of those classic games in handheld consoles like PSP and Gameboy. The gameplay is also smooth and surprisingly addictive. It has many unlockable features which gives the game a remarkable longevity and replay value. Currently, the game is available in both Android and iOS devices and you can download Cat Knight Saga Special for free!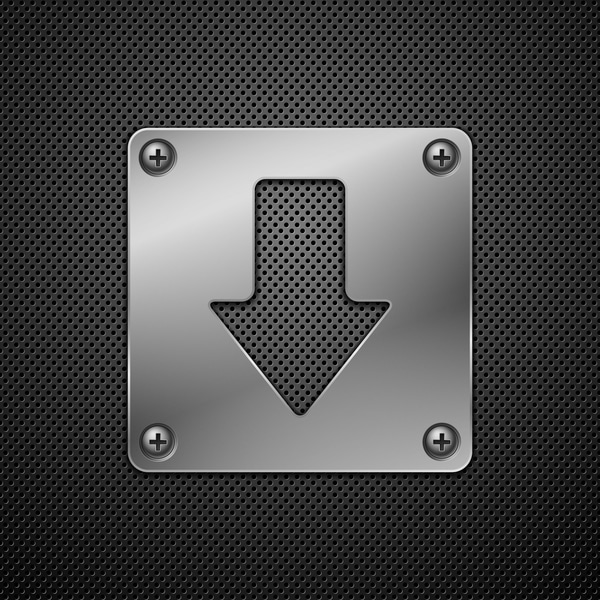 Download Cat Knight Saga Special for Android/iOS
Select a file to download:
Download Cat Knight Saga Special APK