| | |
| --- | --- |
| Publisher | Moon Active |
| Platforms | Varies with device |
| Price | Free |
| Size | Varies with device |
| Latest Version | Varies with device |
I've never thought I'll have to use words: slot machine and Vikings in a same sentence. Thanks to Coin Master, I did.
Overview
This slot/city building game tries to connect those two terms. Your objective is to build your mighty village. You do that by spinning the slot machine, earning either coins instantly, or the chance to attack. You can attack or raid (try to reveal their treasures) a random stranger, or your best friend, but beware, they can always try and get revenge!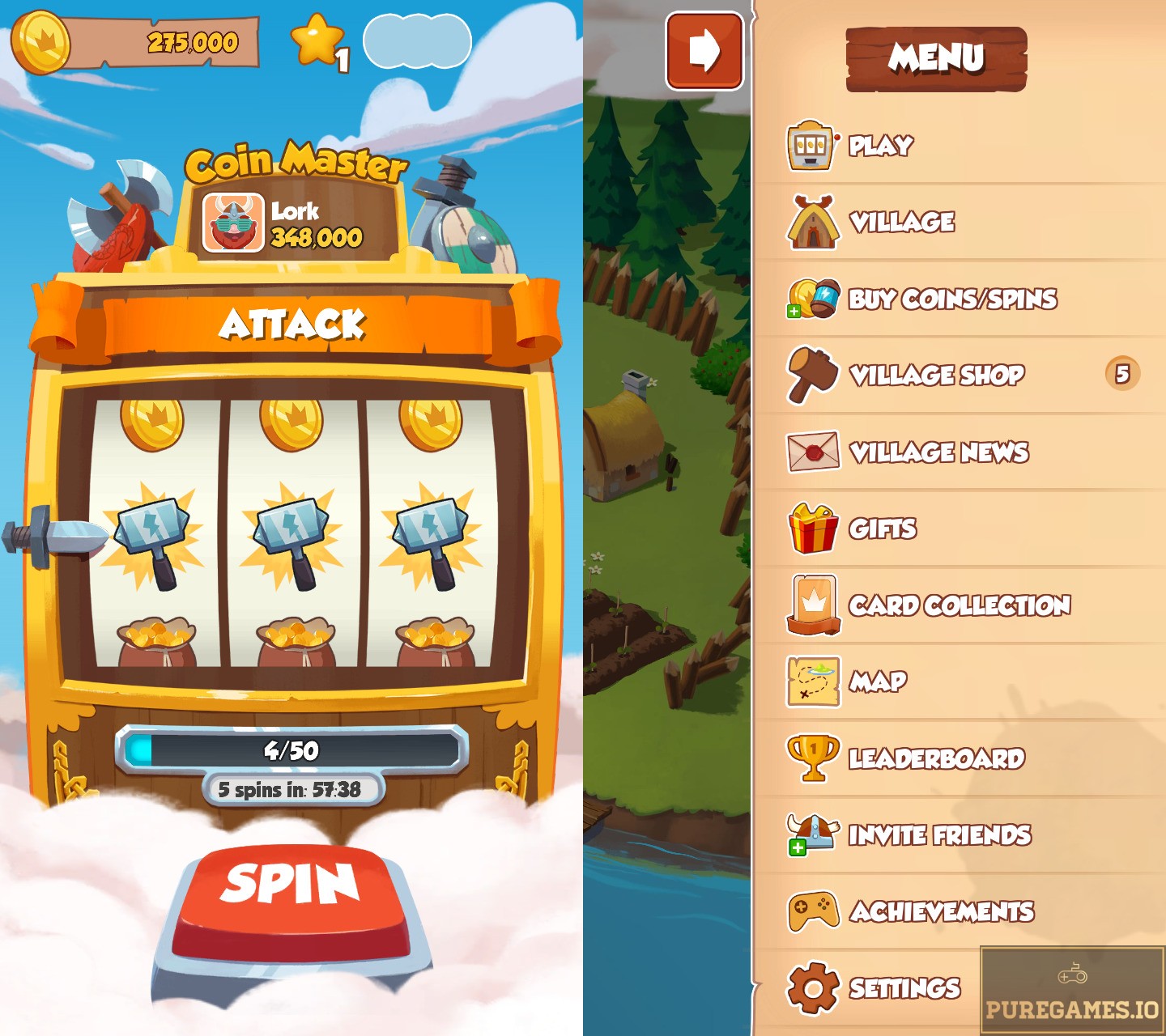 Gameplay
The main segment of the game is, unfortunately, endless spinning of the slot machine. Three coins gain some amount of those, three bags of coins grant even more. Three swords will give you the opportunity to attack someone's village, three shields will reward you with one level of protection, and three pigs will make you embark on the raid journey, aiming at a randomly chosen village. When you attack, you get to choose which of the structures you want to destroy. When you raid a village, you choose one of several available X spots in the village, where treasures may be hidden.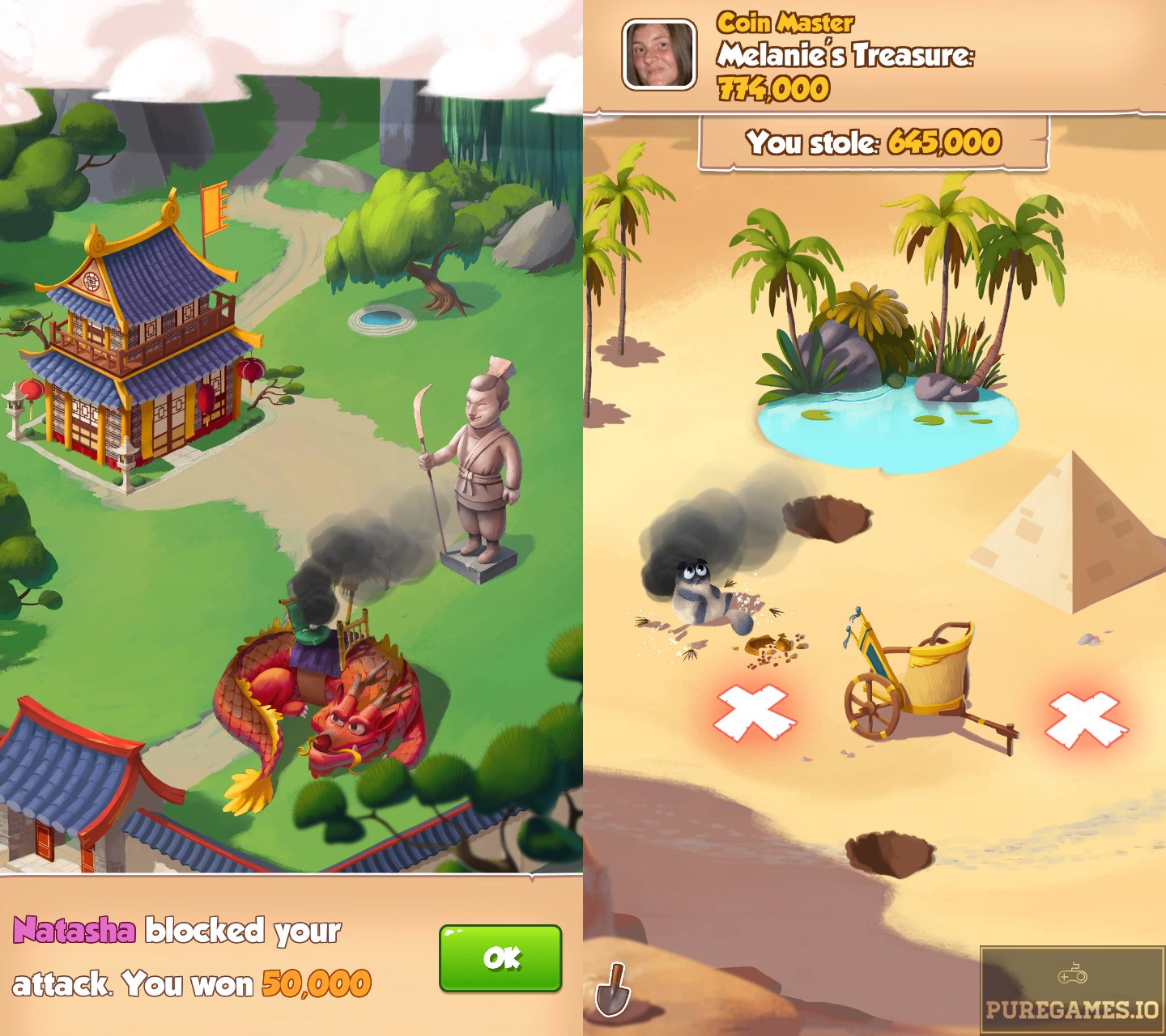 The building part does not use the full potential of the idea. You can construct only five different buildings, and after that, all you can do is upgrade them. None of the available edifices offer some kind of bonus, or serve a particular function. It's all eye candy, purely cosmetic. Much of the game is – interaction offers really poor choice mechanics, and after some time, you're going to play them all nevertheless, so, at the end of the day, it doesn't matter! And every player has the same village, due to automatic building of it: you can't choose where to put your buildings. Even collecting cards to unlock new villages is done in a previously determined order, so you are merely a spectator in this installment.
Presentation
It could be said that the visuals are strongly inspired by other games which chose the cartoon-ish cute style approach. When you unlock new villages, cultures, environment and themes start changing, and that gives it a pretty nice touch on the graphics level. All kinds of tribes, civilizations and time periods are included. Vikings, Ancient Egypt, Inca, Stone Age, Snowy Alps, Far East, Sunny Hawaii, Troy, Africa, Atlantis, The Future, Woodstock, Arabian Nights, Moon Landing, Wild West, Halloween, and so much more! Developers drained out even the tiniest bits of (pop) culture around the World to come up with 145 diverse and colorful village presets. Music is simple and repetitive, but it fits the jaunty and happy-go-lucky atmosphere of the title.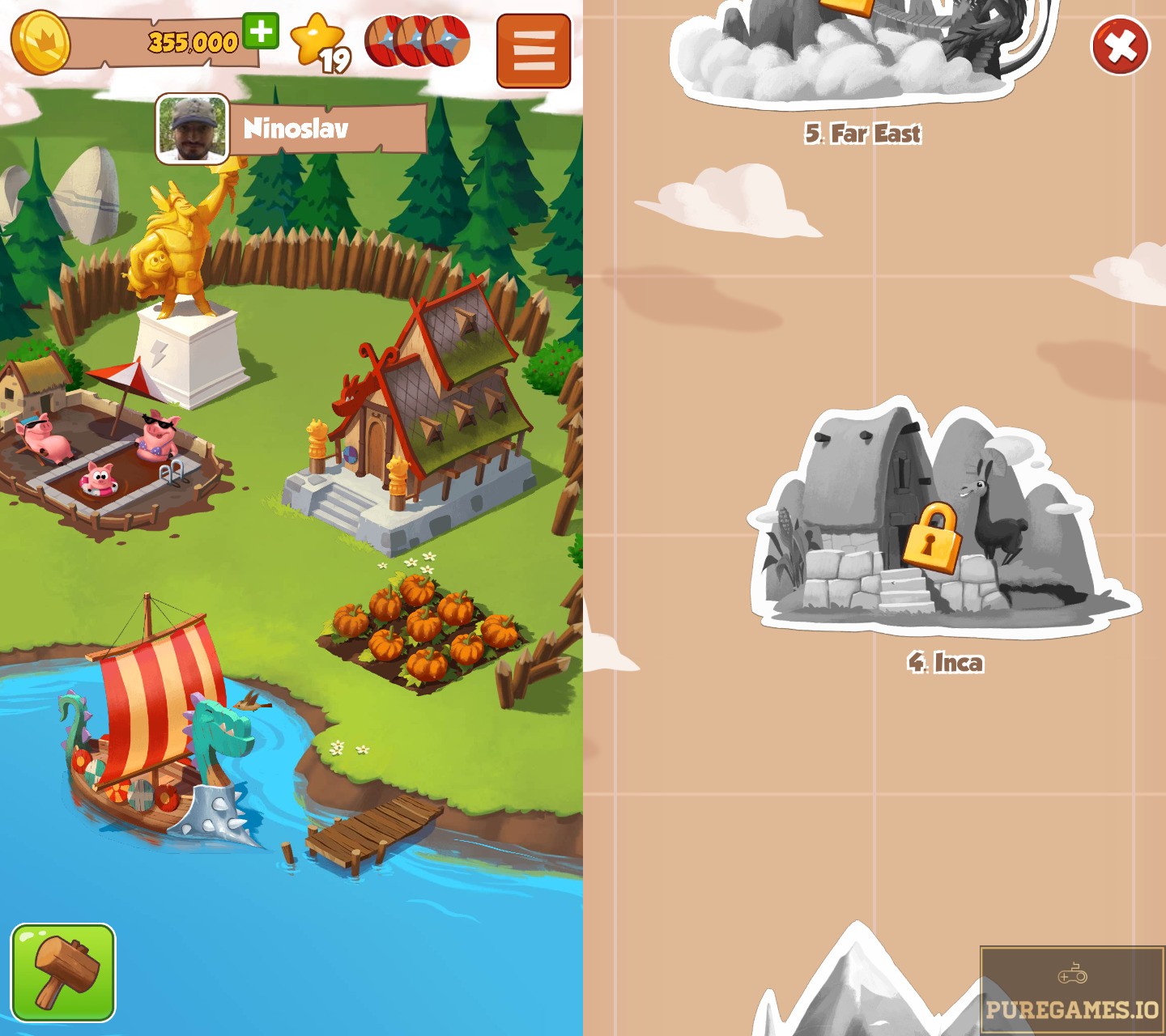 Multiplayer
Big problem with this game is that clearly uses the addictive techniques, in order to make players come back to it every day, and even more often! Somehow, you are lured into attacking your friends (okay, that's fun, I admit), and then their retribution is inevitable. If you happen to skip a day or two, you could find your village completely ruined and your goods stolen! Same goes for spins on the slot machine. If you want to get more, you'll have to either: wait, watch an ad, invite your friends, or pay!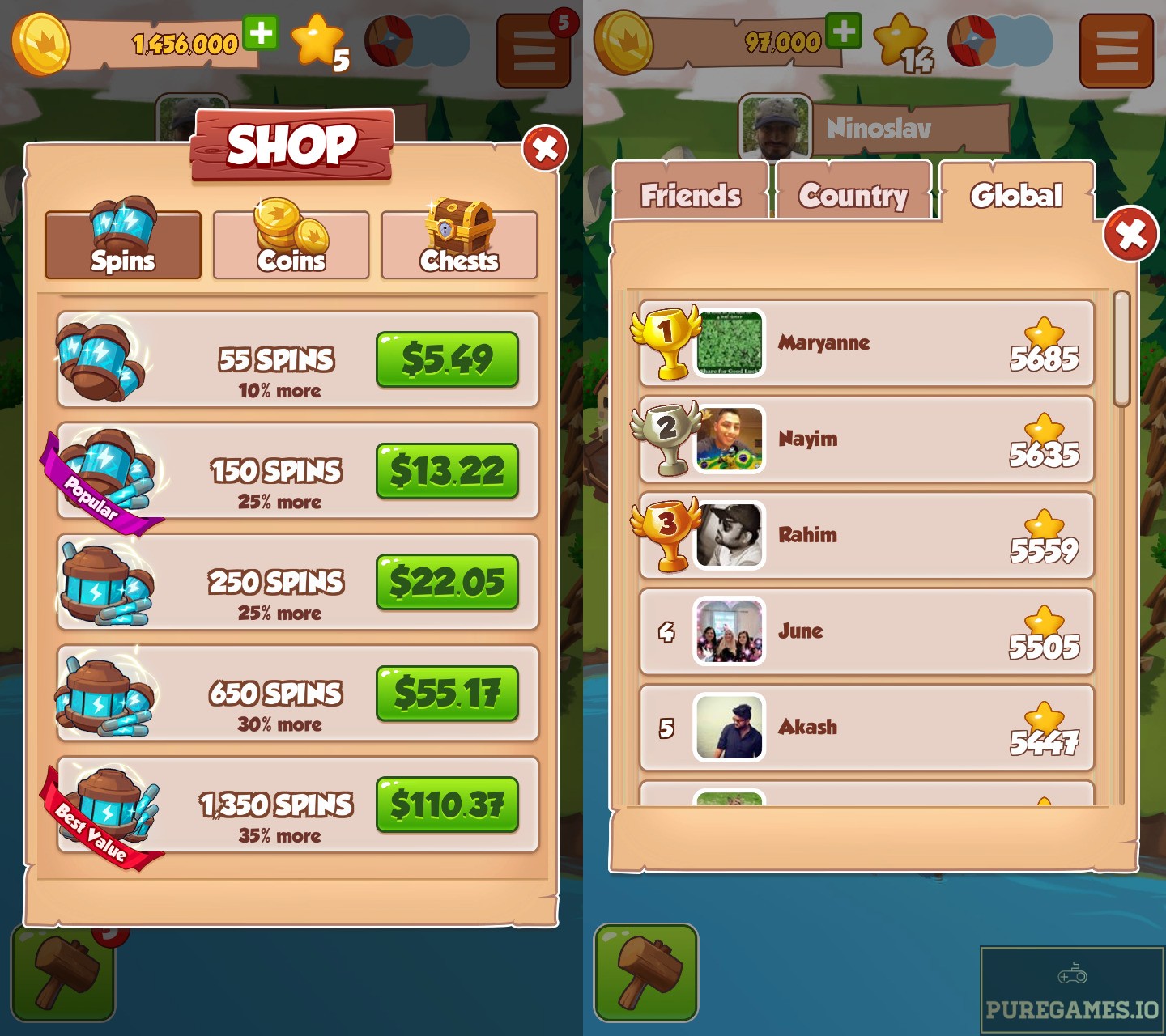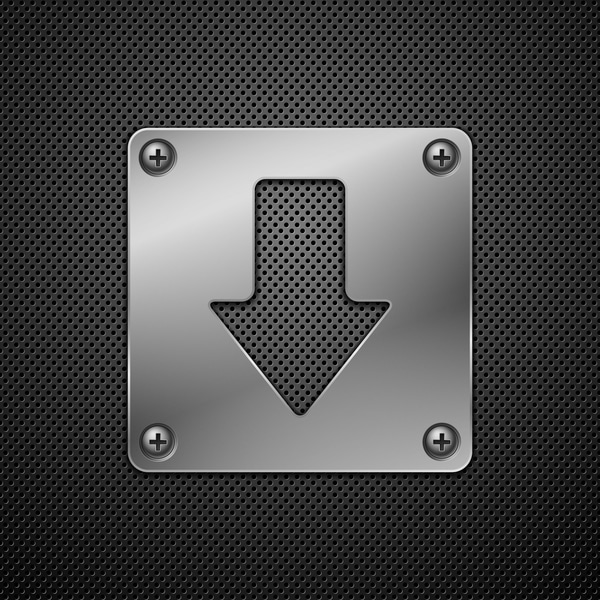 Download Coin Master APK for Android/iOS
Select a file to download:
Download Coin Master v3.4.5 APK