| | |
| --- | --- |
| Publisher | GTArcade |
| Platforms | Android 4.0 or higher |
| Price | Free |
| Size | 303.4 MB |
| Latest Version | 1.8.0.05 |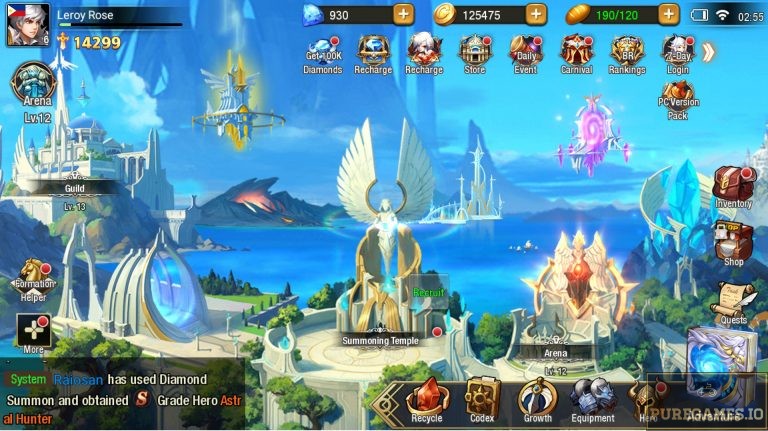 League of Angels – Paradise Land takes you to an epic and seemingly endless battle between the angels and the demons. Published by GTArcade, League of Angels – Paradise Land is an epic MMORPG that brings you an awesome gameplay and superior graphics. The mission is to guide a team of heroes and help them defeat the demons and dark forces with the guidance of the powerful league of angels. With simple yet well-crafted gameplay , I don't see any reasons why you should not download League of Angels – Paradise Land. If you're looking for a decent role playing game, this one is a perfect fit!
The game welcomes you with a brief cinematic introduction. Hundreds of years ago the angels are the one keeping the world in great harmony. One day, the angels mysteriously disappeared and left helpless humans battling against the dark forces. Before engaging on their last battle, the humans offered their last prayer to the angels. The Angels suddenly appeared and now, they will all be gathered to accompany the heroes on their mission. If you think you have what it takes to accomplish this epic mission, feel free to download League of Angels – Paradise Land and see how far you can go.
The Gameplay
League of Angels – Paradise Land is basically your typical MMORPG. It captures all the basic elements that we normally found in most role playing games. There's the hero that will lead a team and a world that you need to save. The mechanics are very simple and easily manageable. As soon as the game starts, it prompts you to "Angel's Capital". This is basically the main menu screen which gives you access to all areas in the game. To start the mission, simply tap the Adventure icon on the screen and this will prompt you on a world map.
The battle system is something every RPG lover is familiar with. It's a turn-based combat which is presented in a semi-3D environment. In this game, you play the role of various characters and you take control of multiple heroes in every battle. Initially, the first three heroes on your team includes Lord Lionheart, Feather and Forest Ranger. Each has different skill set and abilities to master. Eventually, you will be accompanied by other characters including angels and some heroes you will meet along the way.
Upgrade Heroes and Build Your Ultimate Team
One of the best parts that you will experience when you download League of Angels – Paradise Land is the ability to improve your characters in their full potential. Each hero has their own skills and weapon of expertise. Lord Lionheart for an instance is a melee fighter and an excellent swordsman. Feather is a quick assassin while Forest Ranger is an expert archer. Interestingly, in Story Battle, the characters have their own predefined formation. This formation are determined by their own story plots.
Eventually, you will encounter different characters who will soon accompany you in your journey. Some of which are powerful angels like Theresa who has the ability to transform herself into a huge dragon. Enemies who were once under dark spell will also become part of your team. You can also summon angels through Angels Summon Temple. Once you recruited enough characters, you can now customize their formation prior to every battle. For every successful mission, the characters will earn enough experience which they all need to level up. This will also increase their attributes and make them more efficient in the battle.
Great Graphics and Other Campaigns
One of the great elements that you will instantly notice when you download League of Angels – Paradise Land is the superb graphics. GTArcade notably offers similar graphics and character designs for most of their games. You can see lots of similarities with some of their successful MMORPGs like Legacy of Discord and Era of Celestials. Generally, it features anime-style characters which are all adorned with intricate costume details, unique weaponry system and skills.
Of course, this is not going to be a MMORPG without its multiplayer components. Although the game will focus mainly on the Story Battle, League of Angels – Paradise Land has many other equally engaging multiplayer campaigns. There's a Guild system which allows you to team up with other players. You can also participate in PvP arena battle where you fight against another real time online player.
Verdict
League of Angels – Paradise Land will certainly meet all your MMORPG expectations. It has all the elements you need for a decent MMORPG experience. The graphics are superior and the gameplay is well-polished. You will certainly appreciate the amazing and diverse character design and the story is equally engaging. Currently, the game is available for both Android and iOS devices. You can download League of Angels – Paradise Land for Free! Cheers!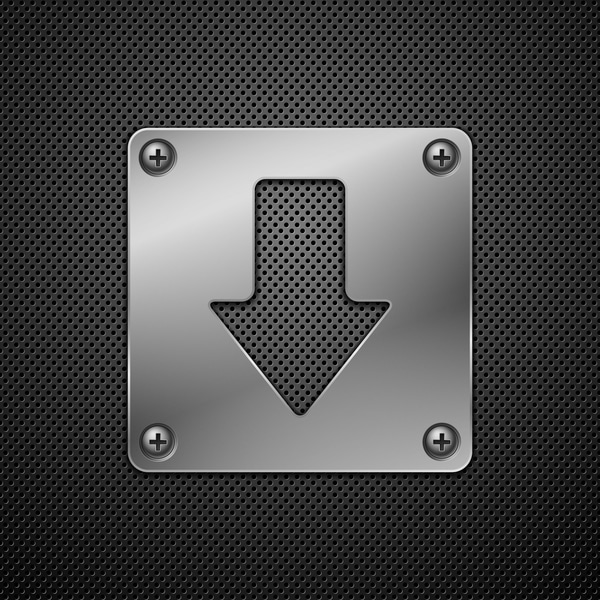 Download League of Angels – Paradise Land for Android/iOS
Select a file to download:
Download League of Angels – Paradise Land APK