| | |
| --- | --- |
| Publisher | ELECTRONIC ARTS |
| Platforms | Android 4.0 and up |
| Price | Free |
| Size | 58 MB |
| Latest Version | 2.3.1 |
Maybe 2K won the PC market when it comes to NBA, but boy does EA have something for your mobile phones! Please welcome to the stage: NBA LIVE Mobile Basketball.
Overview
Create a profile and choose your team. Wait! Now it's not the time to hop into a game and destroy your rival. That comes later. In order to shine, you need to learn. Very fun and catchy tutorial quickly introduces you to the basics of the game. You get to know about controls, game modes and general orientation in the very rich user interface environment. After choosing a team, you can complete various challenges, or play games in different modes to earn various points and tokens to upgrade your team.
My team
Not being able to choose a team mimicking the real-life roster is seen as only, but a significant downside of the game. All of the players available are well known NBA stars, but, scattered randomly across teams. So, your LA Lakers could eventually welcome a LeBron James, or Dwayne Wade. So, why is the game totally ignoring the fact that those players never actually wore those iconic yellow jerseys? Same goes for the coach-team combinations. These laws apply to all game modes. However, you can unlock new players, and manage your starting five. Use your imagination while spending points to train and coach your team, assigning various bonuses and skill increase points. Don't forget to use the diversity of coaches you unlock to tune the overall playstyle, strategy and chemistry of your team.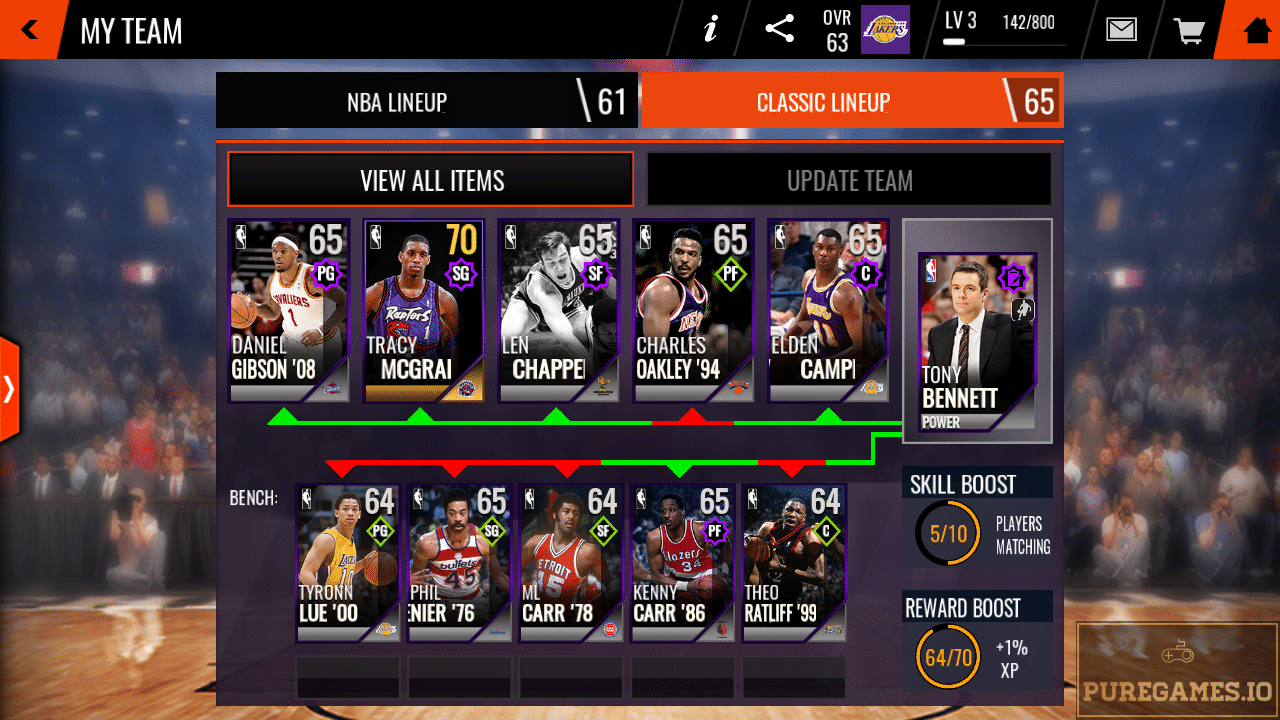 Live events
One of the main sources of your points, experience and other currencies are the Live events. These consist of many daily challenges that could be completed on a specific court or training hall. For example: blacktop challenges. Some of them will require you to interfere an ongoing match and complete a certain task. These vary from scoring a number of points, or dunks, or achieving a number of steals, block, turnovers and so on. Sometimes these are bound to one of your players specifically. Do not mistake this mode with a vast arsenal of achievements. You can unlock those in any of the game modes.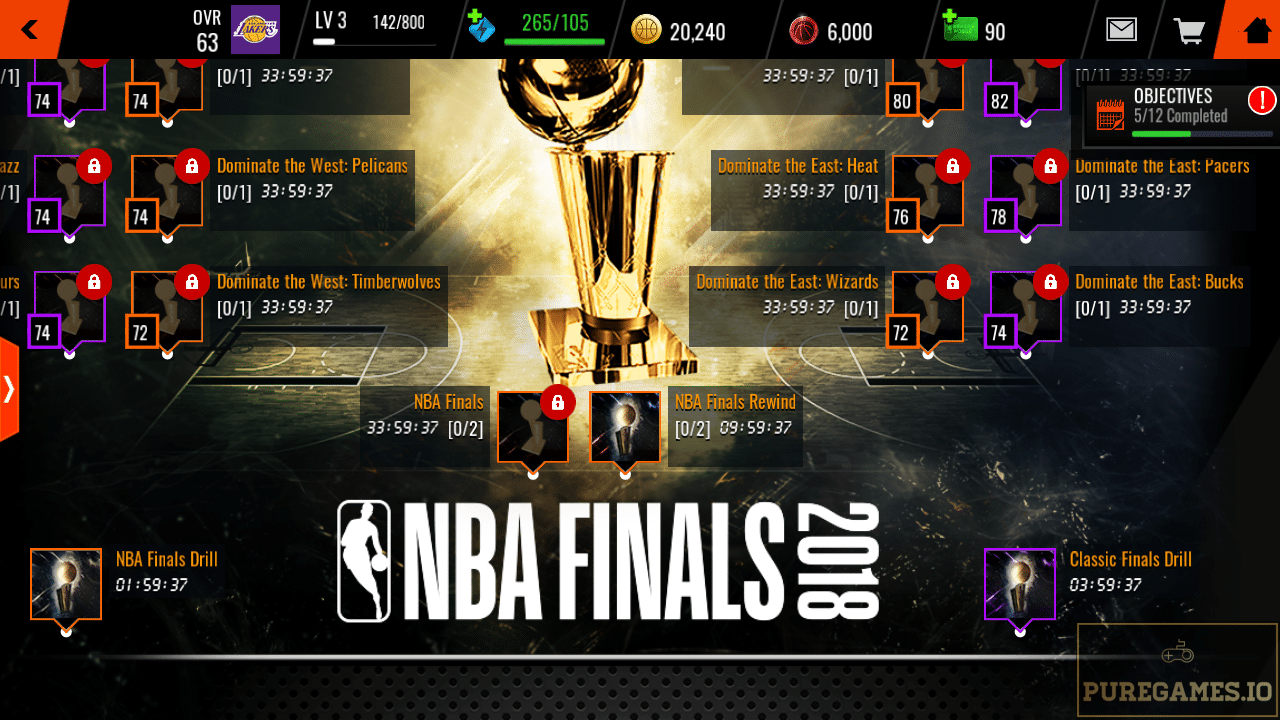 Showdown
Due to high system requirements and a lot of processes going on under the hood, this game can't actually feature a stable real-time multiplayer mode. So EA Sports devised a wonderful solution to this problem! Meet Showdown, a turn-based mode in which you take turns in playing the quarters of a regular NBA match against AI controlled enemy team. Then wait for the other player to do the same thing. While you wait, all you can do is hope you did better.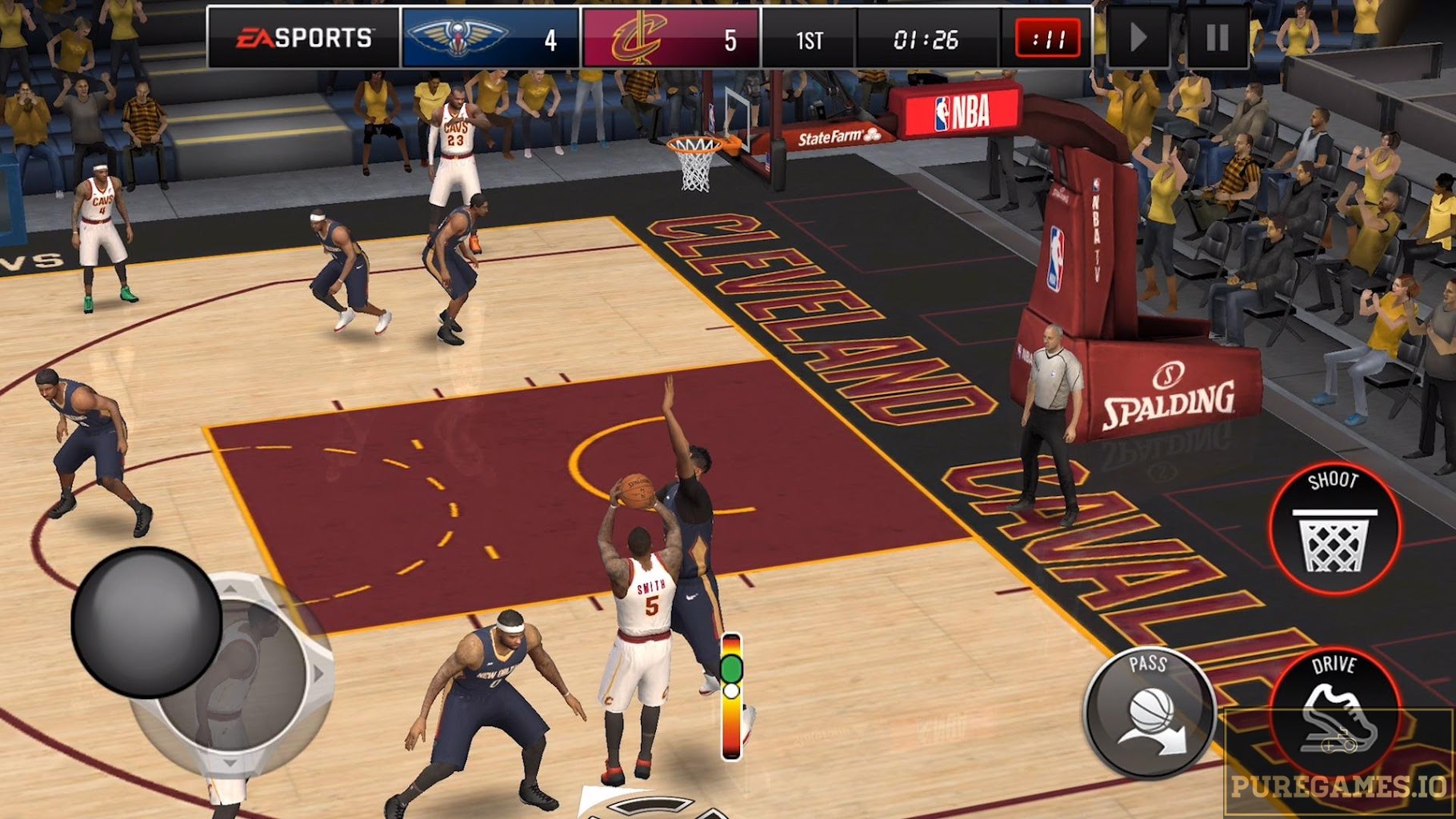 Season and Leagues
If you can't wait for your opponent's turn, there is always the Season mode. Simply enroll a complete NBA season, with playoffs (if you do good enough) atop. Games are divided into two minute quarters, like in the Showdown mode, but without the turn-based model, since you play against an AI generated team. Lead your squad to the finals, and earn your players a ring each. The player can take this to a next level, online, by joining a League and competing with players from all around the world.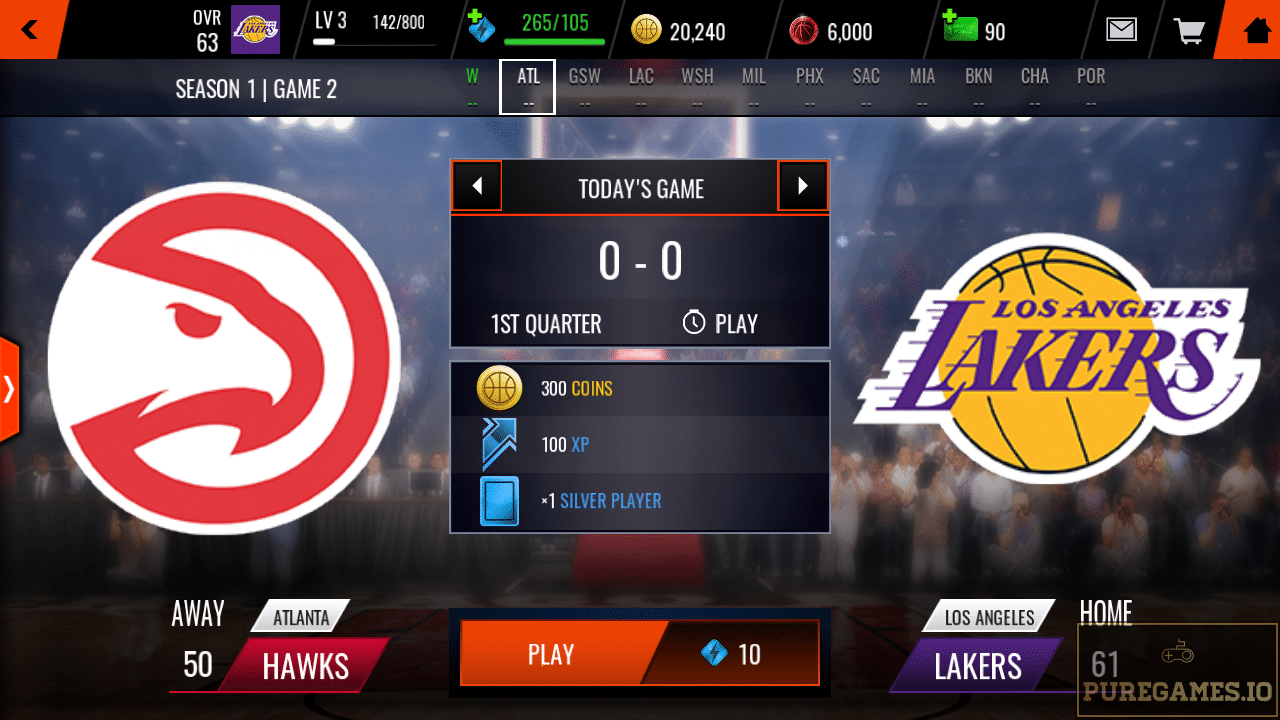 Controls and aesthetics
If a true NBA fan can't enjoy the original and up to date rosters, wait till they get their fingers stuck as if glued, when experiencing the incredibly smooth, responsive and precise control system. While in offense, you can pass, sprint and shoot. The real fun starts when you combine those to land a heavy slam dunk if you slide your finger across the sprint and shoot buttons. If you follow on court indications, you can evoke a jaw dropping alley-up by sliding your finger across the pass and sprint buttons. While in defense, you'll have the chance to test your reflexes by choosing to tap or hold the defense button in order to either steal the ball, or guard the ball-player. Also, try sliding your finger up to the jump button when attempting to successfully block the enemy shot, and get your crowd on their feet!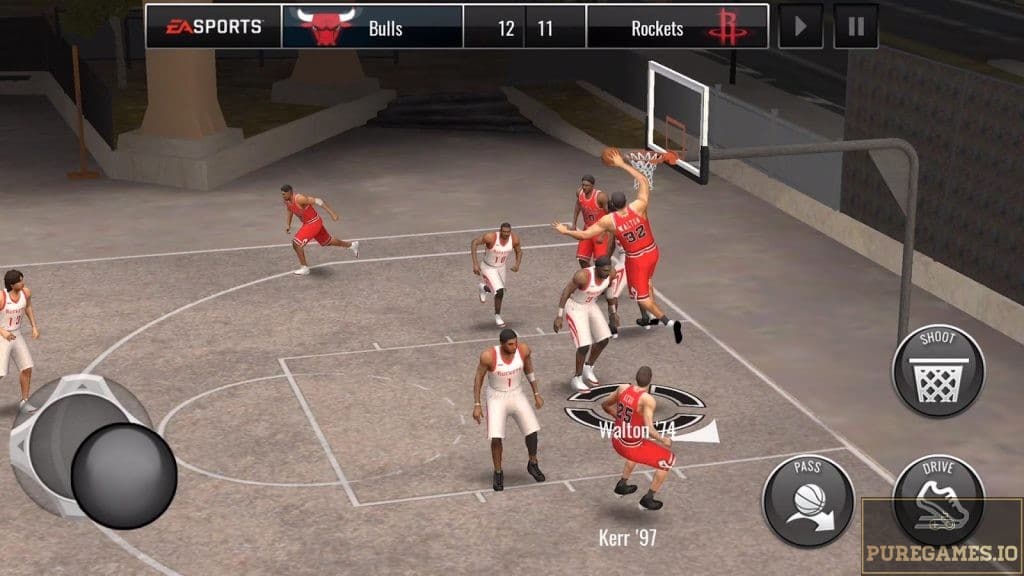 It's sufficient to talk much about the aesthetics of the game, because it looks gorgeous. The players, court, audience, ball and player movement animations, real triple A material. Special thrills are achieved when you attempt to score in the last second of the quarter, or the game. So called clutch is followed up by an extremely cool slow motion effect. This little detail not does only pump up the suspense, but it brilliantly imitates the actual broadcast techniques used in real NBA. The player seduced by this can almost instantly forget the game segment done with significantly less effort: soundtrack. No memorable, well-known music numbers we are all used to hearing in PC titles with the same name.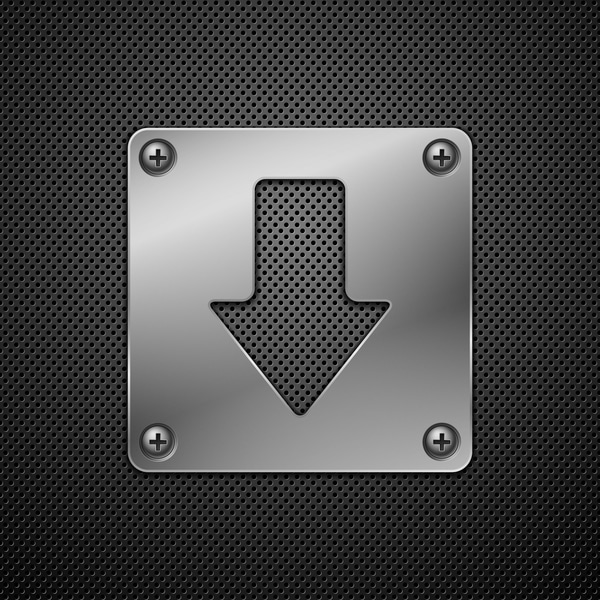 Download NBA LIVE Mobile Basketball for Android/iOS
Select a file to download: