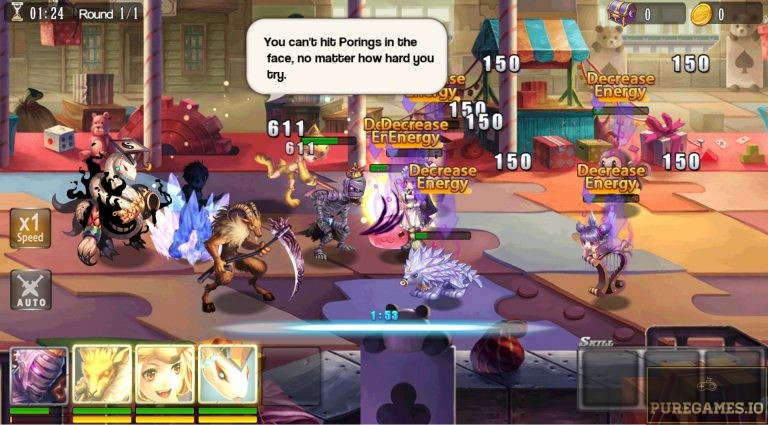 We cannot deny the fact that Ragnarok Online is one of the most successful MMORPG to ever exist! The popular online game took online gaming community by storm. We may not have games like DragonNest or FlyFF without the brilliant concept from Ragnarok Online. Now that we are embracing the era of mobile gaming, everyone is eagerly waiting for Gravity to release the mobile version of their famous game. They actually released Ragnarok Mobile last 2016 but only available in Chinese open beta version. They soon released a version in Taiwan and most recently in South Korea and anytime soon in Southeast Asia. While we are all waiting for the official global release of  Ragnarok Online, fans can download Ragnarok Rush on their mobile! Ragnarok Rush is a spin-off mobile game by Gravity that takes us all to the world of Ragnarok.
You might be familiar with places like Prontera, Midgard or the Kiel Hyre's Academy! Well, this game will bring you back to those places and will take you to a brand new adventure. Unlike Ragnarok Online, Ragnarok Rush is not a MMORPG but more of a Role Playing game with minimal Multiplayer component. If you are an avid fan of Ragnarok, feel free to download Ragnarok Rush and see what else this game has to offer.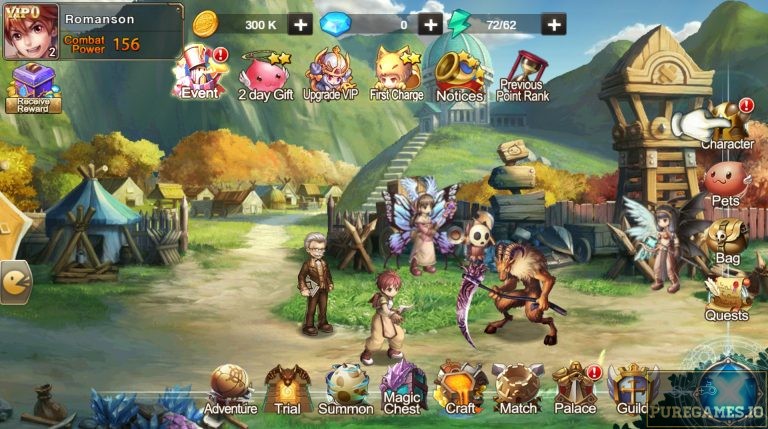 The Gameplay
Ragnarok Rush is not your typical role playing game. It's not about going on a quest searching for porings or navigating dungeons. Ragnarok Rush will emphasize more on combat. The game welcomes you to Kiel Hyre's Training camp where you start off as a novice only to find out that Kiel has evil plans. Your objective is to stop Kiel in his treacherous plans and save Midgard from danger. You can do so by finding the best companions to help you in every battle.
In the entire course of the game, you'll have to find pets and creatures to help you in your journey. In every battle, you will have a minimum of 5 members (including your character). Here's how it works, as you enter the battlefield, you and your team will have a face to face combat with enemies. The battle is fast paced and normal attacks are performed automatically. You can activate attacks using the tap-based buttons but you can also place the battle in Auto mode. The combat system actually reminds me of Hello Hero RPG by Fincon.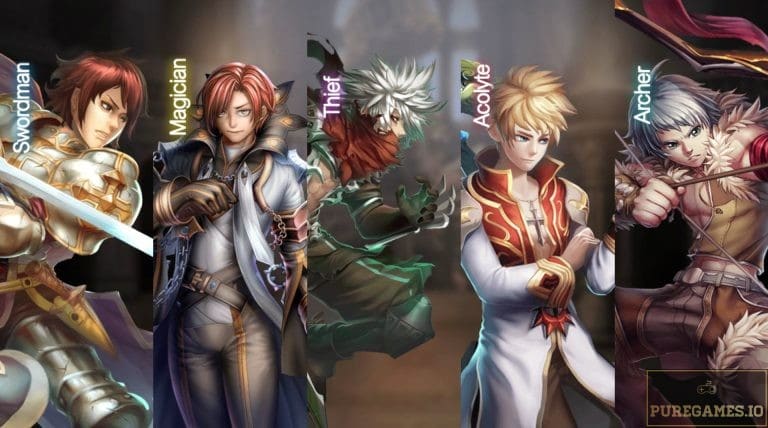 Pick a Class, Collect Pets and Upgrade them in their Full Potential
It is not a Ragnarok game if it doesn't involve classes. Ragnarok Online has 50 classes to choose from but if you download Ragnarok Rush, you only have to pick from 5 available classes. Classes include Swordsman, Archer, Acolyte, Magician and Thief. Each class has three tiers whereas Acolytes evolves to Priest and High Priest. Archer will become Sniper while Magician becomes High Wizard.
The highlight of Ragnarok Rush is the pet system. They are not just temporary companions who are there to buff you or boost your skills but they are actually fighting with you. You can summon pets and creatures in many ways. Some are rewards from quests while others manually summoned from eggs. Interestingly, each creature has their own skill set too which you can upgrade to make them more effective. The more you increase or promote their levels, the more powerful they become. Since you can only take 4 in the battle, make sure to pick them wisely.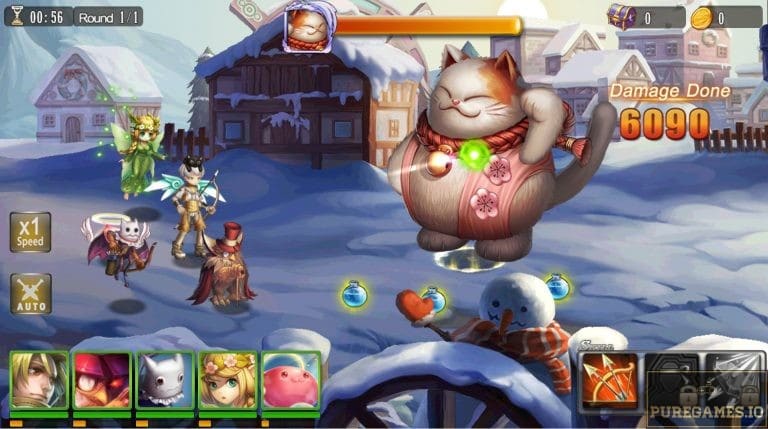 Explore Other Modes
Aside from the main campaign, you can also explore other modes when you download Ragnarok Rush. Adventure Mode is basically the main campaign but you can also access other modes like Trial and Arena. You can access Trial mode on the Main screen. Trial Mode takes you to a separate location which is not connected to the main story. This includes the Endless Tower which takes you to an infinite battle. You can also challenge MVP bosses and many more. Completion will earn you big rewards.
Arena Mode on the other hand is where the game's multiplayer component comes in. This mode allows you to enter PvP arena and fight with your online friends in epic battles. The game also has a Quest System but unlike the traditional way, you no longer need to explore dungeons. The quests include Daily Goals, Main Story missions and Sub Story.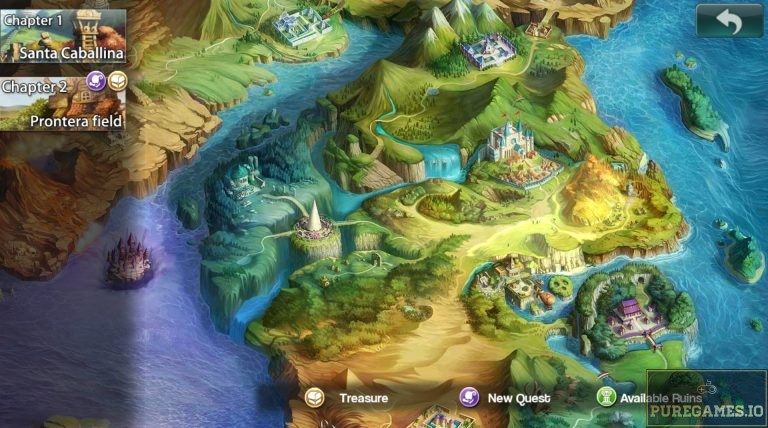 Other Features
Other noteworthy features of this game include the Events which allow you to earn bigger rewards. You can also unlock the Guild System after reaching the Level 20. This allows you to form a team with other players through an interactive Guild system. There's also a Crafting System, a Marriage System (accessible via Palace) and also a Trade system where you can buy and sell items.
Verdict
For those who cannot wait for the Ragnarok Mobile to hit global, you can confidently download Ragnarok Rush! It may not share the same experience but the game is generally fun and surprisingly addictive. It captures elements from the original game but in an all new gameplay and adventure. The graphics are really appealing and the music is just superb! The rate of difficulty is also increasing dramatically as you progress!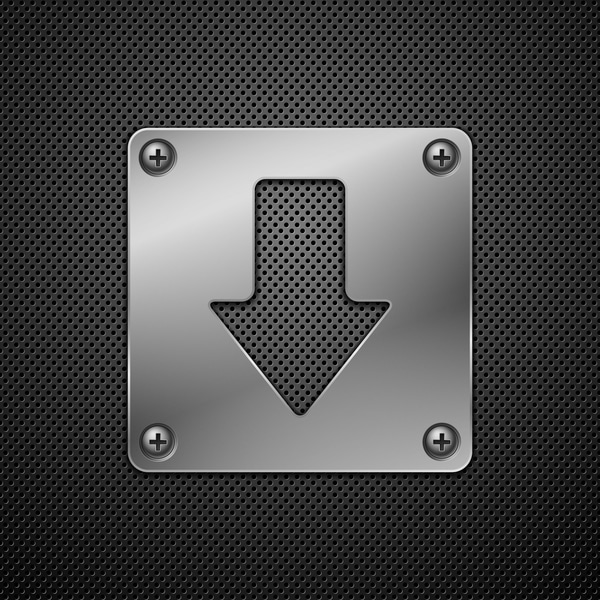 Download Ragnarok Rush APK for Android/iOS
Select a file to download:
Download Ragnarok Rush v1.30.0 APK