| | |
| --- | --- |
| Publisher | Candy Mobile |
| Platforms | Varies with device |
| Price | Free |
| Size | Varies with device |
| Latest Version | Varies with device |
If you're into Vietnam flicks, helicopters, flying and shooting, well, maybe Gunship Strike 3D is the right thing for you!
Overview
Gunship Strike 3D, as its name suggests, is a realistic 3D flight simulator, involving warfare. The player controls an armed helicopter, and completes military missions. You are not introduced to a strict plot, but you can read some story elements here and there. Your eyes even may intercept a word terrorist one time! However, text content in this game is usually oriented towards presenting you the objectives of the mission. These are most often to destroy a certain enemy unit or a building. Sometimes it is to discover an area. Get rewarded for successful completion, and use those rewards to upgrade your existing aircrafts, or to buy new ones. You'll need these in order to complete the whole six chapters of the game.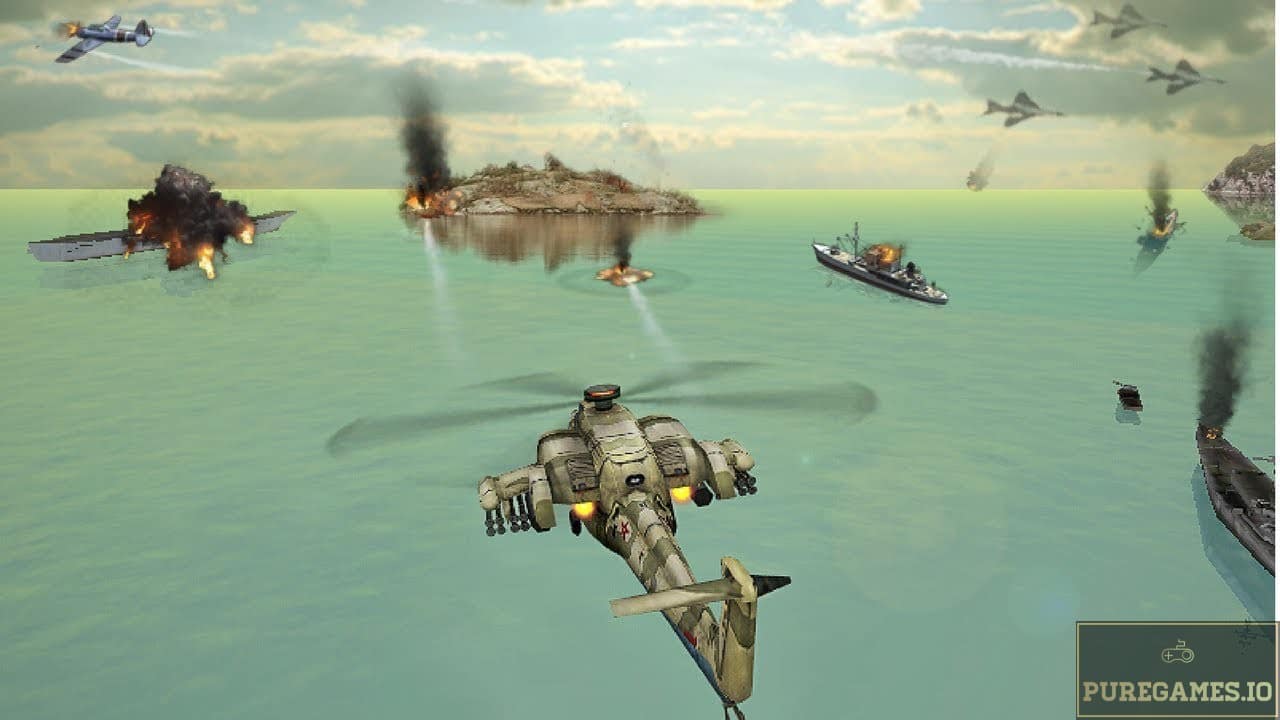 Gameplay
Other than completing a task in a mission, you can always choose to clear a level. That means to destroy every enemy unit and buildings left. That gives some extra coins that will always come in useful. The thing about difficulty is that the only danger you need to look out for, is the enemy projectiles. No matter how hard you'll try you can't actually fly into a hill, tree, ground or the sea itself. So, the game does not punish lack of your flight skills properly. Even to get hit by opponent's firepower, you really need not to move at all. The slightest turn left or right will save you from most of the shots.
As of your firing, you are allowed to use several types of ammo per mission, and all have the usage threshold. After some time, they heat up, and you need to rest them for a moment. So, the best strategy is to use one till it heats up, and then to switch to the other one, and so on. You do not need to be masterfully precise in this game to achieve victory. Since there are no elements such as wind and helicopter drift, you can aim at your opponents pretty steadily. Still, if you're having difficulty with aiming in third person, you can always try out the limited time first person camera, with which targeting is even easier! But, if you're seeking some challenge, try out the boss mode, when you complete the first chapter of the game. In it, you'll encounter more difficult and demanding opponents.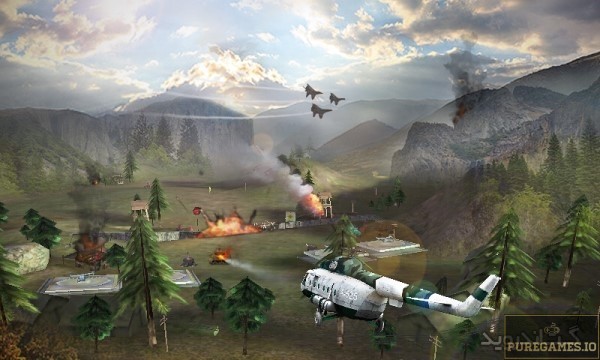 Control system
At first, it seems pretty complicated and rich, but soon enough, you'll find out that it's seriously limited and dull. You use a combination of tilt and virtual analog on your left side of the screen to navigate through the air. With analog you control the movement of your helicopter, while you steer and control the direction by tilting your phone. Although it's a fine solution, in this game, it seems slow and a bit unresponsive. Especially if you choose the thirty degree sensibility option. At no point you actually feel like you're flying, and most of the objectives can be completed without you moving at all, anyway. So, the control system gives it an outdated flavor. On your right are the missiles buttons, which are optimized to work better.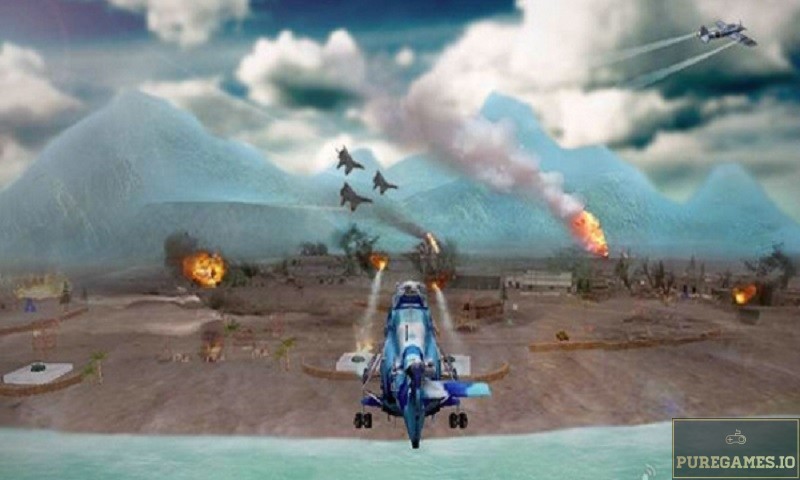 Progression
As you complete missions, you'll earn coins, and with those, you'll be able to buy new upgrades for your helicopter. If you like, you can save the money, and buy a better one. Most of the upgrades can be added to you as a reward for reaching some achievements, daily bonuses, or just some impressive numbers when it comes to scoring. There are eight helicopters in the game, and these differ in stats like health points, speed, agility, and auto aim, and in the number and types of weapons equipped.
First vehicle, Tadpole, has two, and last, Hunter, has even five different types of weapons! Well, it sure fits the price, of three thousand gems! You'll find out how much is that when we reach the paragraph regarding the business model. When you get tired of buying new aircrafts and upgrading them, you can always switch to working on your weapons, because they can be improved individually! You can increase their DPS (damage per second), range and clip (amount of ammo you can use in a single tap – until it heats up).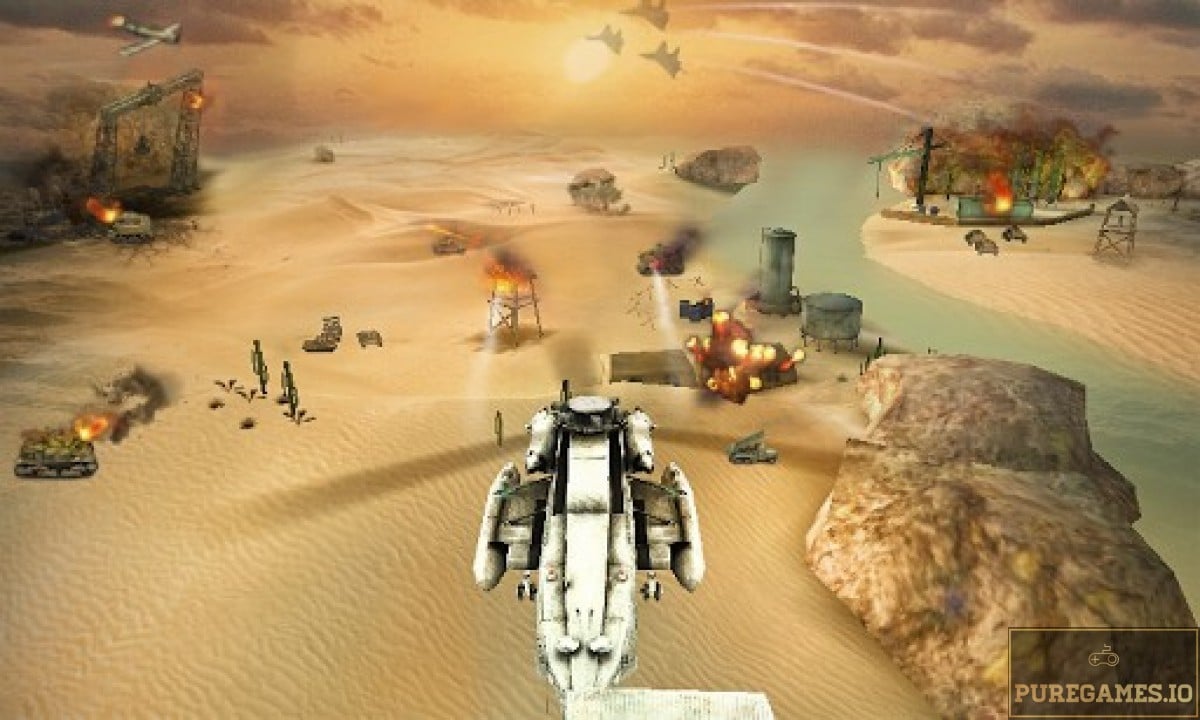 Presentation
The game is surely 3D, and the environment looks decent enough, but not for 2018. Models lack details, surrounding lacks texture and animations of footmen dying are poorly executed. Projectiles and explosions are better, but still mediocre. The water looks more like glass due to the absence of some movement animations and suiting sound effects. Color scheme doesn't seem rich enough too. User interface, however, is pretty neat, clear and practical. All the needed information is there, and you can quickly find whatever you're searching for. Sound segment of the game, however, does not leave that effortless taste in your mouth. Sound effects are almost always on the spot, and music is doing a good job on reviving that military atmosphere – by using certain patterns and arrangements.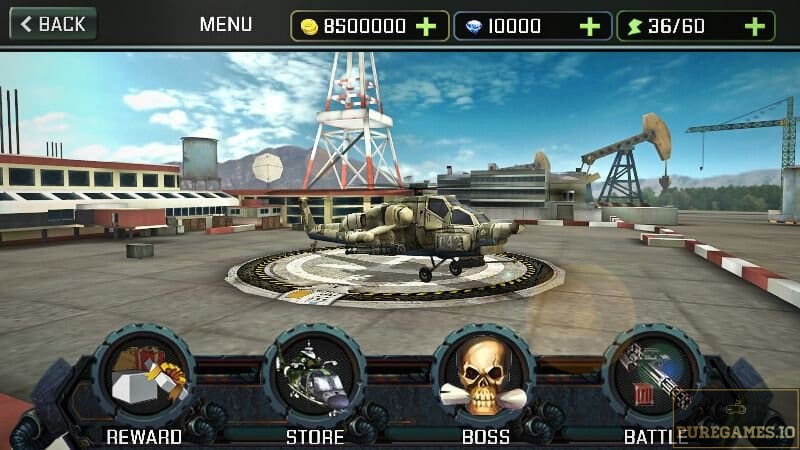 Business model
The game uses some of the oldest techniques from the book to make you play it every day. For example, there is the daily bonus. Complete five levels, each day, to gain five extra awards! Usually these are coins, the main resource of this title. The premium currency of the game is gems. Their price ranges from 1.99$ (200) to 99.99$ (13 000 of those and ad free mode). You can watch an ad from time to time to receive a 5 gem reward. One more move from the developers that indicates the goal to make the game more addictive is the stamina system. It's a resource you use to play the game, and when you run out, you need to either wait, or to buy more! You can also increase the maximum capacity of it by leveling up.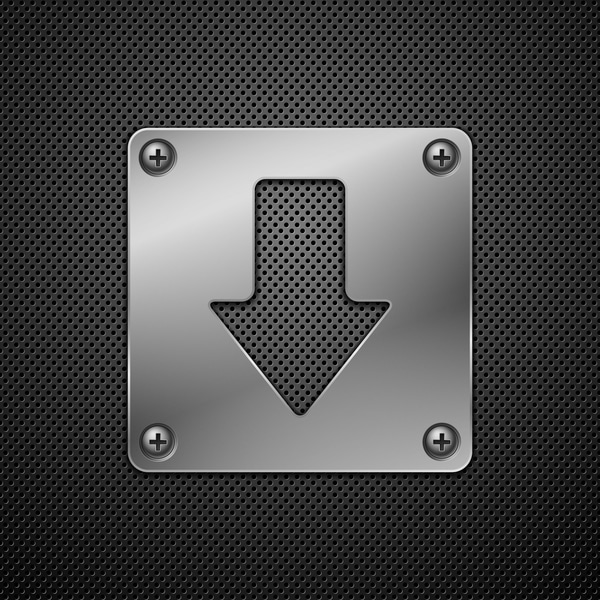 Download Gunship Strike 3D APK for Android/iOS
Select a file to download:
Download Gunship Strike 3D v1.0.9 APK