| | |
| --- | --- |
| Publisher | Gameguru |
| Platforms | Android 3.0+ |
| Price | Free |
| Size | 94 MB |
| Latest Version | 1.4.0 |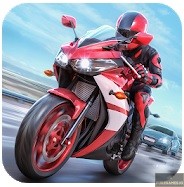 If you enjoy motorcycles and motorcycle races on your mobile device, then this game is definitely the right one for you. The app is simple in its gameplay and takes up hardly any space, but it is incredibly fun game. Racing Fever: Moto lets you race the streets, narrowly avoiding traffic to win the race against other racers and riders. It also offers a great selection of bikes to choose from.
Racing Fever: Moto Gameplay
The game is a relatively simple game to play, but one of the best features of the game is the customization control you have over your racing. In terms of view, you can select from four different angles when racing. There is the driver's POV, and then the third person POV. You can also get a view from a dash with a clear view of the dashboard of your bike. There are also several different ways to control your bike when your race. You can simply touch your screen to rev up and move side to side, or you can use the tilt option to maneuver your bike.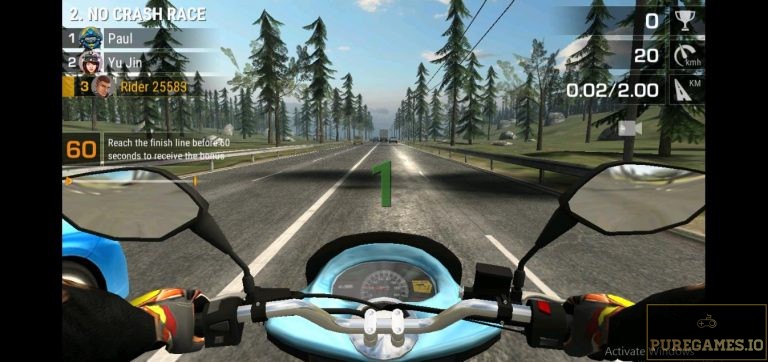 There are several different ways to level up and earn cash. You can race in four different regions and compete in all manner of races with different missions and objectives. With each region, there is a ruling gang with a gang leader as their best racer. You have to defeat each of these leaders to be the best racer in all four regions. With online multiplayer, you can race with other real players. Then there is Escape Mode, where you can break the speed limit as your try to evade the police.
The Rides
When you first log into the game, you are given the option to buy your first motorcycle. As a beginner you only have enough in-game cash to buy the most basic bike (a lowly scooter) but then you can swipe through the gallery and preview most of the amazingly rendered bikes that you can use once you earn enough in game cash to purchase them (a chopper, a Harley, and even a Ducati) . In total, there 16 beautifully rendered bikes. Players also have the option to use in-game purchases to get more money for the best rides in the game.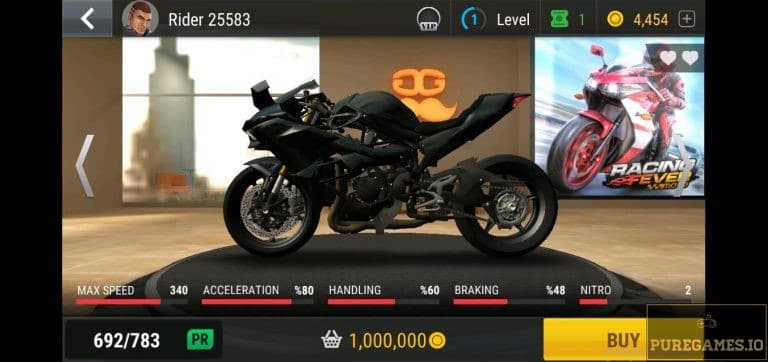 Extra Features
We talked about the rides, but there is also customization with the bikes that you purchase. You can improve its performance and even change its color and design. You can choose from different paints, and even choose different decals. This gives you control over the bike that you ride and race with. You can also customize the racing conditions to fit your preference. You can set the time of the day, the weather conditions, and the traffic that you will encounter. You can even determine the number of cops that you will see on the road.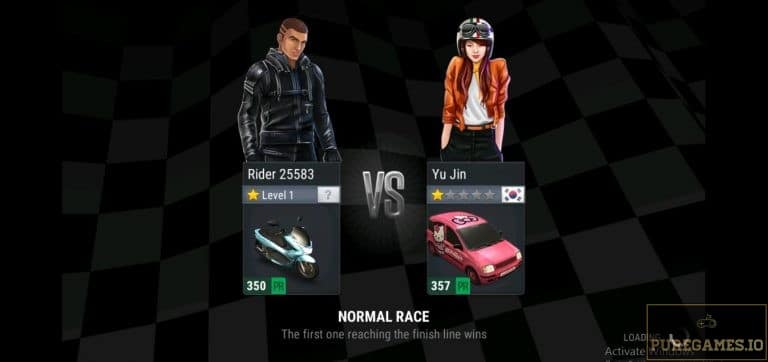 Conclusion
Racing Fever: Moto is one of the best motorcycle race titles for mobile gaming. They know their audience and they know what they want in a motorcycle racing game: cool bikes. While the selection is limited, it is among the best garage galleries in mobile gaming. The attention to detail on these bikes is impressive for such a small size game. The level of customization for this game also sets it apart from all the other bike race games in the platform. You have control over camera view, game control, and even a little customization with racing environment. Best of all you can pimp your bikes with custom color, designs, and engines. Rev up those engines and enjoy Racing Fever: Moto on your devices!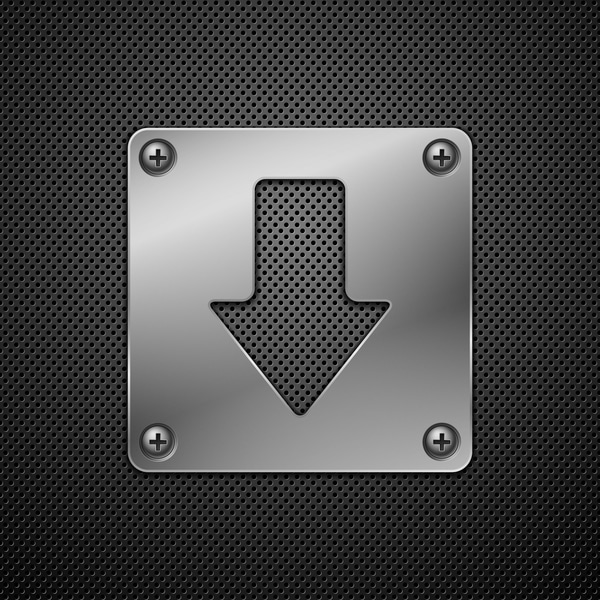 Download Racing Fever: Moto APK for Android/iOS
Select a file to download:
Download Racing Fever: Moto v1.4.0 APK