| | |
| --- | --- |
| Publisher | coolstudios |
| Platforms | Android 4.0.3 and up |
| Price | Free |
| Size | 12 MB |
| Latest Version | 1.5.1 |
Does the name Finger Glow Hockey suggest it should be played in the dark? Does that make it more fun? Let's find out.
Overview
 In this fancy version of the well known game, you have three modes to choose from: one player vs AI, two players on a same device and a challenge mode. To make things diverse and fun, the developers have prepared three different map tilesets to choose from, as well as four different types of stickers (term borrowed from the real-life version of the game: air hockey) and game pucks. So when you end your cosmetic preparations, simply start a match and try to beat your opponent. You do that by dragging your stick across the screen efficiently hitting the puck, trying to put it in the other goal, seven times. There is no time limit, so remember, patience is a virtue!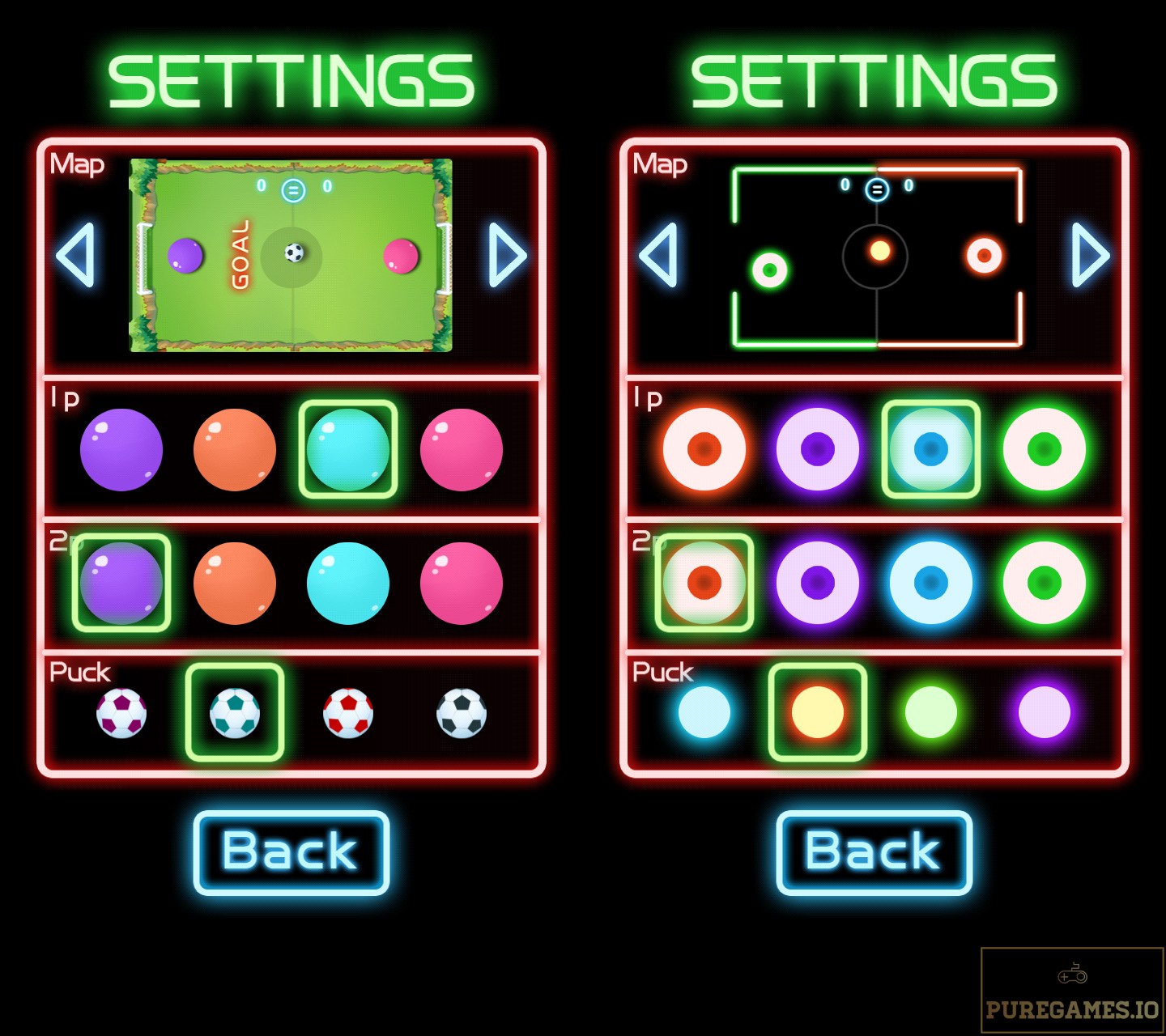 What makes it special? (Hint: the challenge mode)
Choosing this option will open up a world of 105 different stages that are seemingly just another classic match against AI, but, as you progress, you'll see it's a whole new deal. Yes, you compete until you score seven goals, but, each challenge level has something added up to the design of the table – either a different shape, that opens up new options and strategies, or some kind of an obstacle. From flippers to walls, rotating blocks, circles, to moving ramps and much more. Some of these can easily change the outcome of the play, and make the match a bit more, well, challenging. If you try to beat all of the levels, you'll see the name really does hold the water to the idea itself. Too bad these can't be played against another player.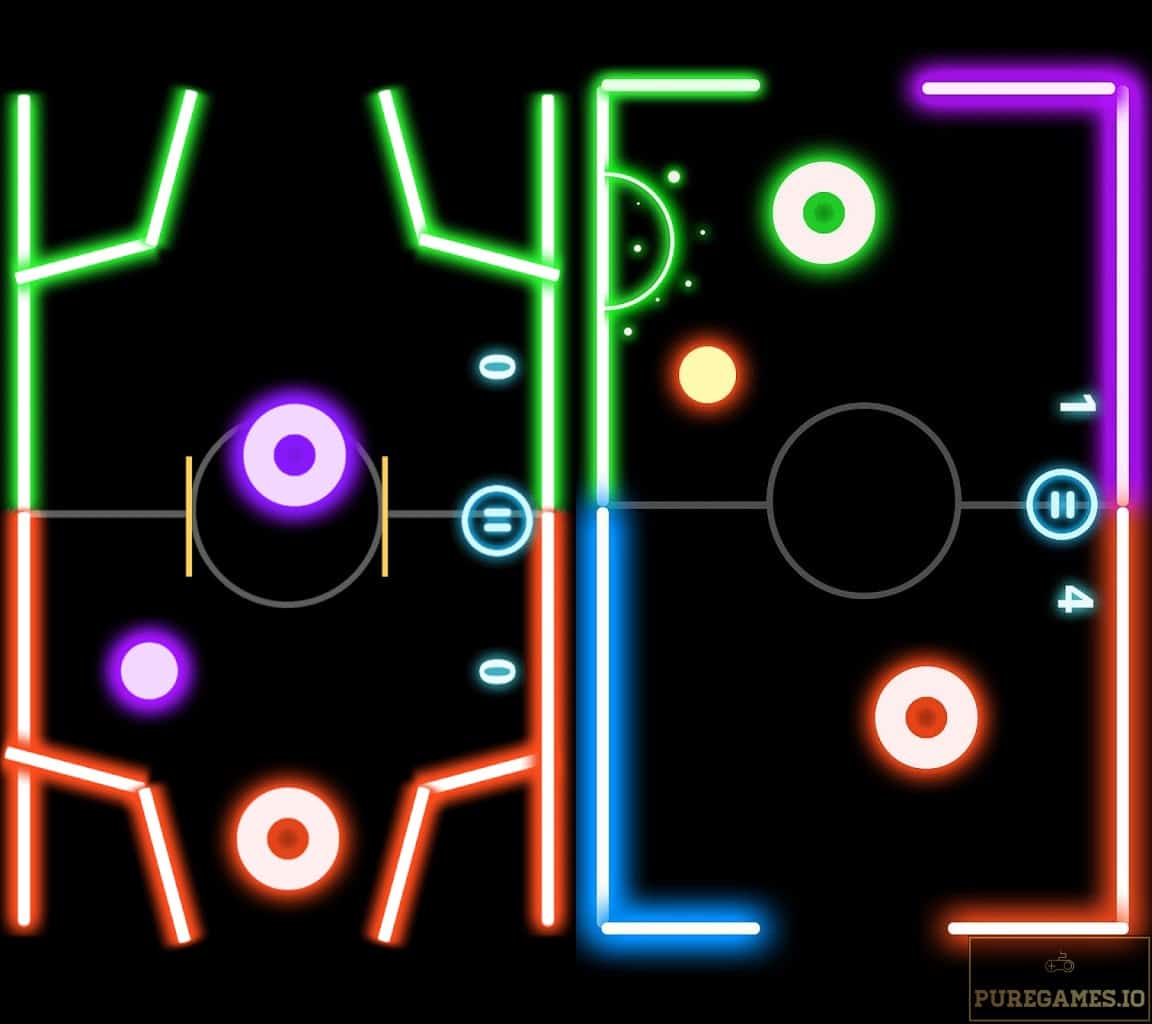 The AI
 Easy and medium are the only playable difficulties, at least for me. I haven't come up with a strategy to compensate for the movement speed difference when you face a hard or professional enemy. The main aspect that separates these so called artificial intelligence models isn't the intelligence itself! Of course, easy positions itself so badly that you can almost always score with a single hit, but the chief contrast is the speed movement. Medium opponent offers the best fight, since its maximum movement speed is the same as yours. Hard and professional were impossible to beat, again, for me. I encourage you to try nevertheless. A lucky guess is that you'll have the most fun when competing against a real-life player, on the other side of the device, if it's big enough.
Controls
I can't say that the control system is smooth at all. First, you have a strange feeling of a drag force present while trying to move your sticker. The system doesn't feel responsive enough. That is particularly because of great amounts of lag during the match, especially if you press your puck close against the wall. I assume it's because the visual effects are jamming your screen, as well as your phone processor. There is a way around that. Simply choose the soccer-like map, instead of two SF glowing ones, and you'll get rid of those shiny effects. Your phone will thank me later. Unfortunately, you can't fix the slow movement of your sticker, by simply choosing another type. So, any skill showing parade is off the list with this game. Also, there isn't any force applied when the puck hits your sticker, so one of the legitimate strategies could involve you being idle and covering your goal area, and letting your opponent score an auto-goal. If it's a real person on the other side of the phone while you try this one out, don't be surprised to see him or her turning red soon enough.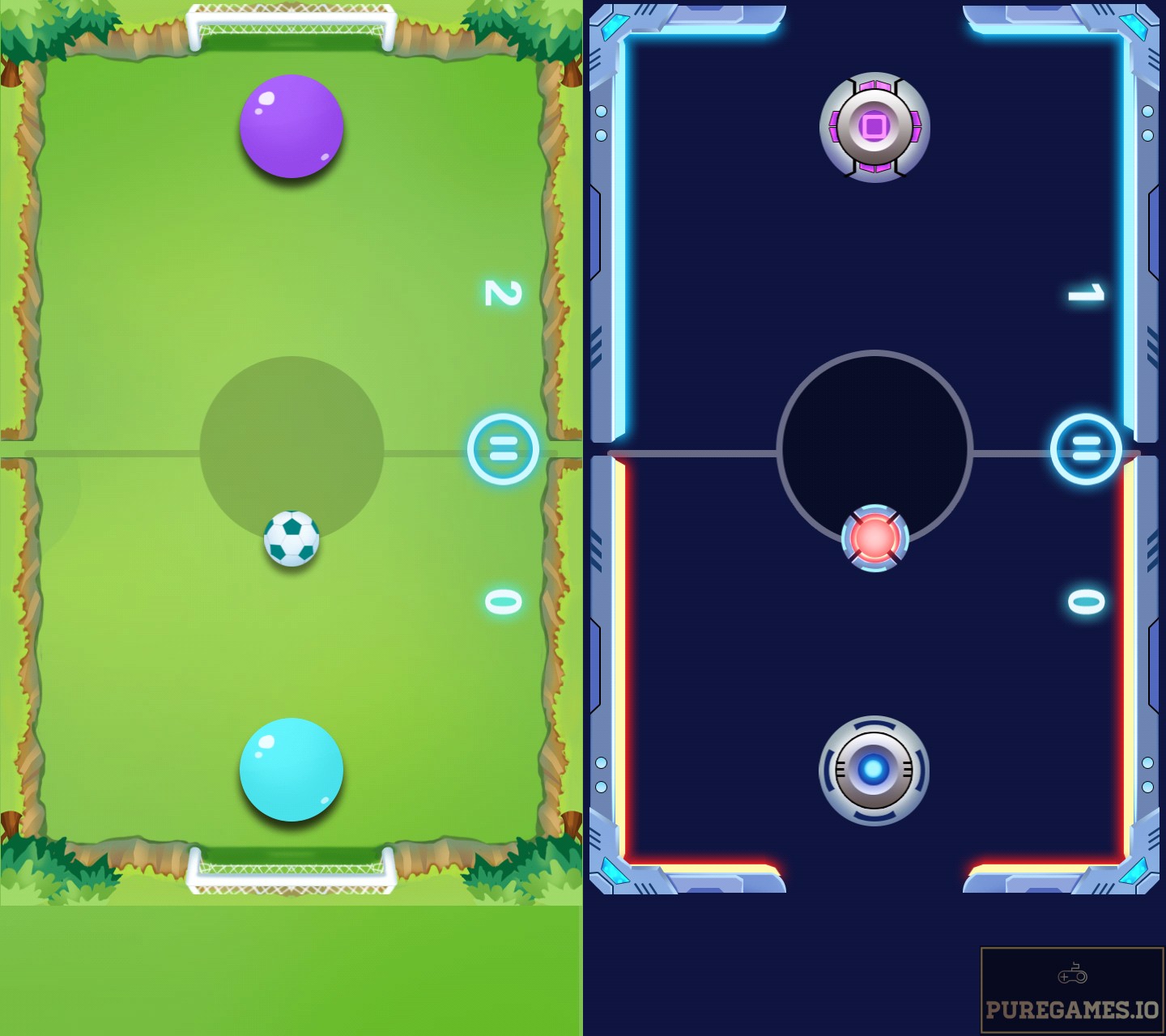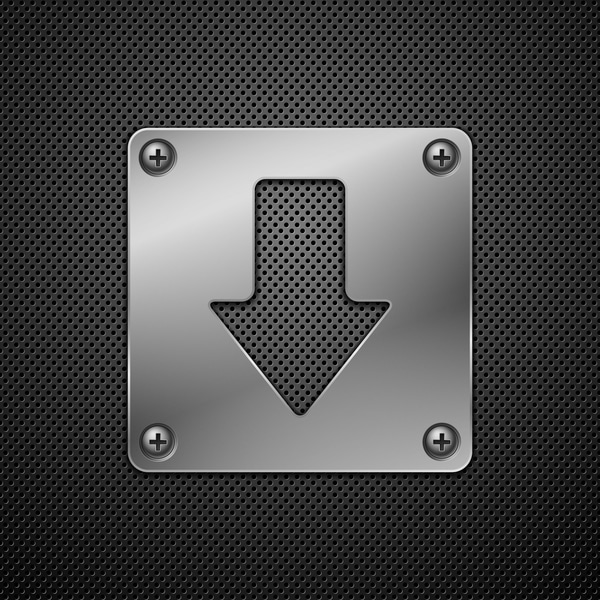 Download Finger Glow Hockey APK for Android/iOS
Select a file to download:
Download Finger Glow Hockey v1.5.1 APK