| | |
| --- | --- |
| Publisher | Tencent Games |
| Platforms | Android 4.3 and up |
| Price | Free |
| Size | 45MB |
| Latest Version | 0.14.0 |
When it comes to Battle Royale game, Tencent's PlayerUnknown's Battlegrounds or simply known as PUBG is absolutely a top charter. It's definitely a sin not to include this game on the list of the best battle royale mobile games and it is not a bold claim at all. With more than 400 million players worldwide, PUBG is absolutely a game-changer. Along with Epic Game's Fortnite, PUBG gave birth to the new exciting genre in gaming. Interestingly, the concept has been adopted by many other developers and put their own twist on it. Today, PUBG can be played on many different platforms. You can the original PUBG on windows, Xbox One, PS4 and of course, the PUBG mobile version. In fact, you can also play PUBG Mobile on PC too.
The Gameplay
The concept of battle royale game is simple yet tricky and challenging. For PUBG, the main objective is to survive the battle and be the last hero standing. Here's how the game works. To start the game, the system needs 95-100 players on the same server. Once the goal is reached, the players will be deployed on a remote island via plane. Players will have the option to decide their preferred landing point. From there, the challenge will begin. You are going to start the battle from scratch. Players are not armed with weapons and armors which makes scouting and scavenging a crucial element in this game.
Whether you try playing the game on your mobile device or you decide to play PUBG Mobile on PC, the same rules will be applied. As you scout for weapons, you must also strategically find ways to survive. You must kill enemies and try your best to be the last hero standing, otherwise, if you get killed there is no turning back. Also, pay attention to the danger area. Every few minutes the playable area of the map will shrink down and you must keep yourself on the safe zone. It means that hiding will not be the best option to survive.
Explore More Campaigns
Aside from the main campaign, PUBG is also available in other equally-engaging modes. Both PC versions and Mobile edition allows you to explore these campaigns. The same thing is applied if you play PUBG Mobile on PC. Generally, there are three modes to explore and each has different campaigns and maps to play on.  Classic Mode allows you to unlock maps like Miramar and Sanhok. You can access new maps upon reaching certain levels. Arcade mode features fast-paced casual matches with variations. It also features unique maps like Mini Zone and Quick Match.
The game also features the newly-added EvoGround (formerly Event Mode) which highlights the Zombie Survival campaigns. Zombie modes are time-limited events. The most recent updates feature a special collaboration with Resident Evil which challenges players to survive a chaotic outbreak until dawn or until the sun rises. If you are not into classic TPP (Third Person Perspective), you can also switch the game to FPP (First Person) for the better gaming experience. The game also comes with microtransactions. You can purchase various skins and crates either through Gold, silver and premium currencies.
To top it all, the game comes with an interactive Clan system, Daily challenges, Achievements and a ranking system that makes the entire PUBG experience even more rewarding.
How to Play PUBG Mobile on PC
You might be wondering why someone needs to play PUBG Mobile on PC even though the game has its own version optimized for PC. Although both PC and Mobile version shares a lot of similarities, the mobile version has some notable advantages. The gameplay, especially the controls, are less-complexed and more manageable in PUBG's mobile version. The mobile version comes with a simple mapping system, a simplified scavenging method with Auto-loot, reduced recoil and auto-aim and easily-controllable vehicles.
It's not really surprising why many players would rather go for PUBG Mobile instead of the PC version. The game screen or the game resolution, however, is nothing to compare with the Windows version. If you cannot settle with the 5inch mobile screen, you can actually play PUBG Mobile on PC via emulators. There are many reliable mobile game emulators out there that you can you use to make PUBG playable on your PC. There are BlueStacks and Nox but for PUBG Mobile, you do not have to search that far because Tencent itself has come up with its own Emulator that is specifically optimized for their games.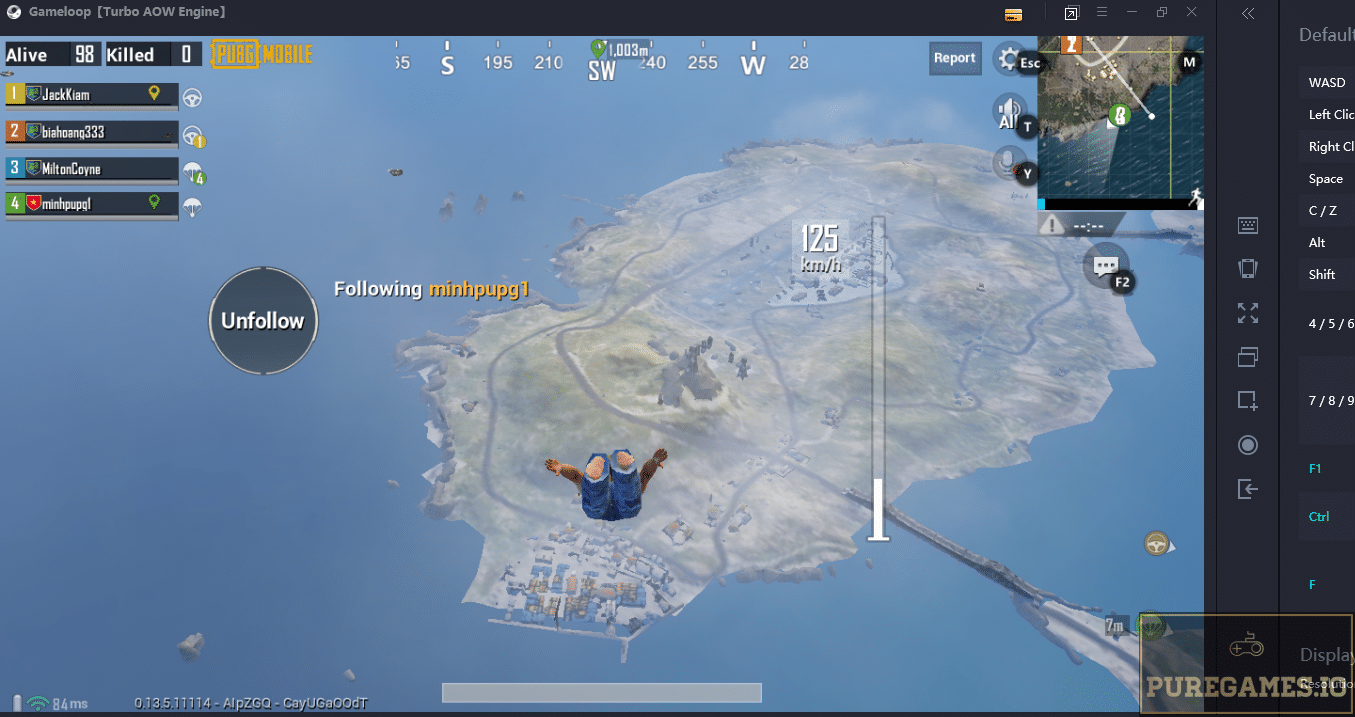 Gameloop or Tencent Gaming Buddy is an official Android Emulator by Tencent which is designed for PUBG Mobile and experience the game in full extent. First of all, PUBG Mobile can be downloaded for free. Simply download the Tencent Gaming Buddy from Tencent Gaming Buddy website. Download and install PUBG from the game center and that's it! You can get all the updates you need and you do not have to create any accounts or pass through any VPN just to gain full access on it.
For Microtransactions, players have the option to connect the game via Google Play. The software comes with other features that players can take advantage of. Located on the far right side of the game screen are tabs that grant you access to keymapping (players can assign their preferred keys for specific actions or controls). You can also play games in Multiple Windows (equivalent to creating Instance in BlueStacks). To capture the game, you can take advantage of the Snapshots or even record the game.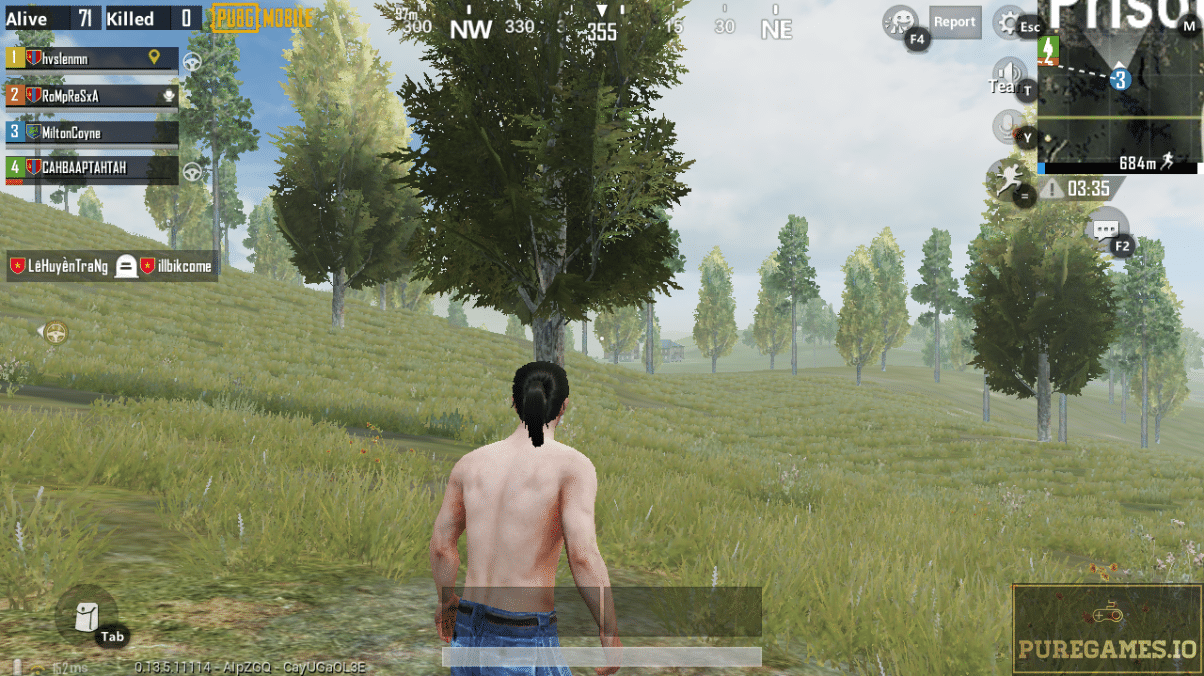 When playing PUBG Mobile via Tencent Gaming Buddy, the game will detect if you are using the emulator and will automatically match you with other players who are using the same software. This actually makes the game more fair and just. Appearance-wise, the graphics and resolution of the game will adjust depending on the specs of your PC. Although the emulator is specifically optimized for PUBG, Tencent Gaming Buddy allows you to download other popular mobile games like Mobile Legends, Chess Rush, Honkai Impact 3 and many more. Just head over to the Game Center and it will list down all the available games to download.