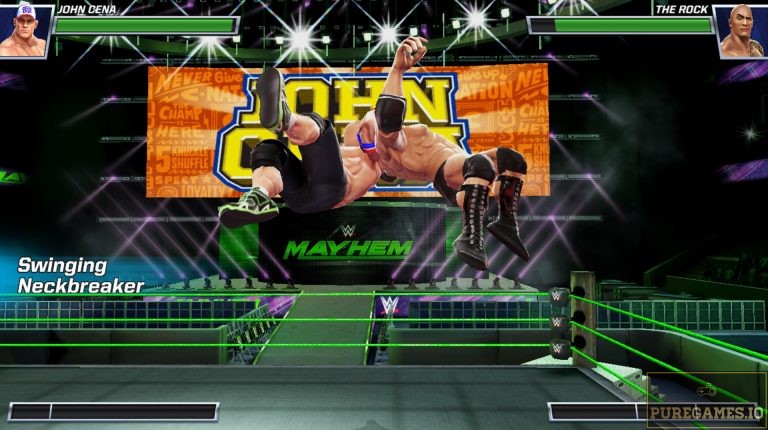 Are you ready for some action? Well nothing can be more action-packed than WWE Mayhem. This is not a bold claim at all as we cannot think of anything more intense than a professional wrestling! Interestingly, if you download WWE Mayhem, it doesn't just give you a chance to fight but also to play as your favorite Wrestling superstar. Take control of legends like John Cena, The Rock or even the Undertaker and make your way to the top! If you are a big wrestling fan, this fast-paced fighting game is definitely a perfect fit!
Unlike a typical fighting game, WWE Mayhem allows you to start from the very scratch. There's an overwhelming amount of wrestlers to choose from but before becoming a superstar, you start off with 1 Star Wrestler.  Eventually you can unlock the rest and make your way to stardom. If you have what it takes, feel free to download WWE Mayhem and see how far you can go.
The Gameplay
The mechanics of the game are simple but just like any other fighting game; skills are greatly needed to win. The game features various campaigns to explore including a Story Mode which serves as the main highlight. The main objective is to win over your opponent using the best of your fighting skills. What makes this game even more special is the fact that each wrestler has their own signature moves. Interestingly, these signature moves are inspired from their real-life counterparts.
The controls are generally simple and easily manageable but the execution should be done with proper timing. You can launch simple straight punches by simply tapping the right portion of the screen. Swipe the screen to launch stronger punches. You can block the attack by tapping and holding the left screen while Charge attack is done by tapping and holding the right screen. To top it all, you fill up the punch meter below the screen which enables you to perform your signature move. If the moves are ready, simply tap the skill buttons to activate. Take note that you and your opponent can reverse the Signature moves too.
A Huge Roster of Wrestler Superstars
One thing you will enjoy when you download WWE Mayhem especially if you are a wrestling fan is the spectacular roster of wrestlers. Wrestlers from WWE Superstars and WWE Legends are all present in this game! This includes all-time favorites like John Cena, The Rock, Sting, Undertaker, Andre the Giant, Triple H, AJ Styles, Randy Orton, Kalisto, Big E, Jinder Mahal and many more. The game remains faithful to their real life counterpart by adapting their unique signature moves! So yeah, kindly expect the iconic Attitude Adjustment from John Cena or the Rock Bottom of the Rock!
Another noteworthy element of the game is the Character class. There are six character classes in this game including the Brawler, High Flyer, Power House, Technician, Wild Card and Showman. Each class comes with unique Strengths and fighting advantages. You also have the ability to level up your character and upgrade them to their full potential.
Explore other Campaigns
Aside from the Story Mode campaign which takes you to a series of challenging levels, you can also explore other campaigns.  This includes the Versus Mode which you can unlock upon reaching Level 3. This mode features the game's multiplayer component. It requires you to sign up using your Facebook Account. The Versus Campaign features PvP battles including the 1vs1, Double Trouble, Payback, Big Four and High Flying Finn. There's also a Rivals mode which you can unlock on Level 10.
Another equally engaging campaign that you can explore when you download WWE Mayhem is the Events Campaign. You can unlock this mode upon reaching Level 5. This campaign allows you to earn exclusive rewards in timed events. You can compete in events based on your favorite WWE shows and Pay-per View including WWE Mayhem, WWE RAW and WWE Smackdown Live. Alliance campaign is also a work in progress.
Collectible Loot cases and Other Unique Features
There are many wrestlers to unlock in this game but you cannot purchase them directly either through virtual currency or through microtransactions. You can only unlock wrestlers through lootcase. Players can obtain loot case from daily rewards and they come in different rarities. You can also obtain loot case by completing episodes in Story Mode or by winning fights in Versus mode. There are also loot cases from Events while others are earned by collecting keys of different rarities (1Star to SuperPremium).
A very unique feature you experience when you download WWE Mayhem is the ability to scan toys. The game is affiliated with Mattel action figures. The WWE action figures come with QR or special Codes. You can input the code or scan the QR to collect upgraded WWE Superstars!
Verdict
The game is generally entertaining. It captures the intensity of the real life wrestling in action. The graphics are visually engaging and it is also perfectly matched with interesting music and voice-overs. It has so many great features to offer and to explore which gives the game a commendable replay value and longevity. Interestingly, the game reminds me of 433's Boxing Star in terms of entertainment and excitement. Overall, it is a great game and is absolutely worth playing whether you are a big WWE fan or not.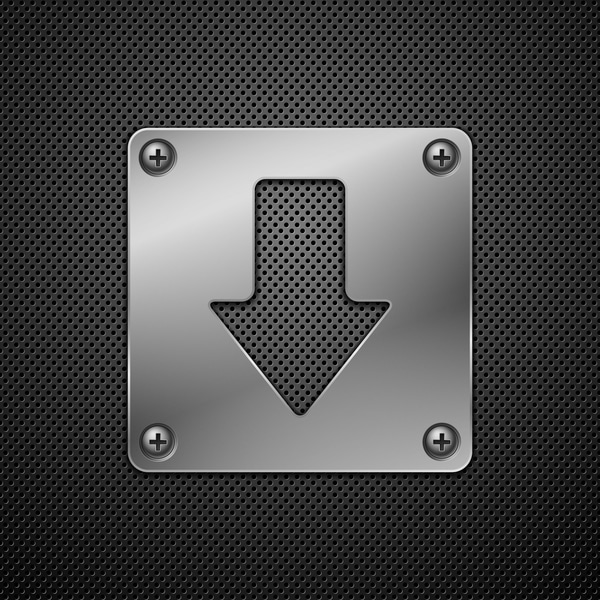 Download WWE Mayhem APK for Android/iOS
Select a file to download:
Download WWE Mayhem v1.11.174 APK