| | |
| --- | --- |
| Publisher | Candy Mobile |
| Platforms | |
| Price | Free |
| Size | |
| Latest Version | |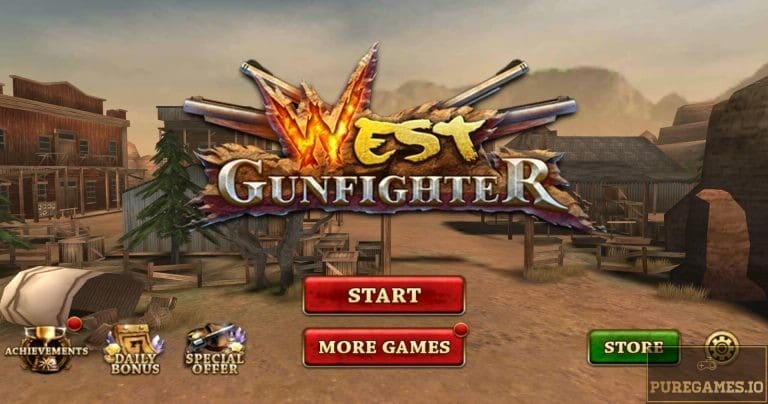 Yeehaw! Have you ever imagine yourself as a badass cowboy armed with his trusty pistol and riding his horse along the old west town?  Interestingly, we can finally turn this dream come true (even just virtually) through West Gunfighter!  From the company behind successful mobile games like Texas Holdem Poker series comes a highly impressive 3D RPG. West Gunfighter is an action-packed adventure game which takes you back into the old west and play as a Cowboy. This game gives you a highly realistic Old West experience where you take quests and engage in epic cowboy duel. On top of that, the game treats you with amazing 3D graphics and music that will set the mood right! If you think you have what it takes to become a cowboy, feel free to play this game and see how far your skills can take you.
The main objective for West Gunfighter is to become the best Cowboy in town. In order to do so, you must save the town from pesky bandits. The game will take you to various missions and allows you to explore a huge open world map. You must also engage in a series of epic gun duel where only the speediest and most badass cowboy wins!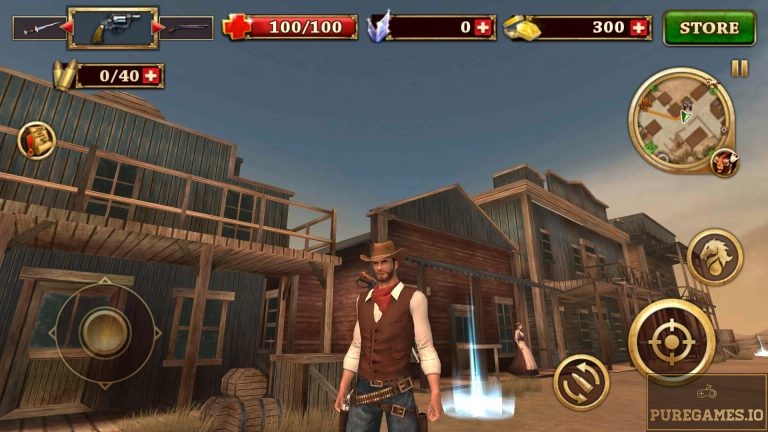 The Gameplay
Generally, the mechanics are very simple yet players must still express the best of their strategic shooting skills to win. As soon as the game begins, it prompts you to the Old West town where your journey will take place. Controls are simple yet requires a little bit of mastery to make you more efficient especially when engaging with battles. You can navigate the map using the virtual control pad. Interestingly, to make your cowboy experience even more realistic, a horse will accompany you whoever you go. Since the map is relatively huge, your horse will be very useful for easy navigation!
Players can bring multiple weapons and switch from one gun to another anytime. You can also enter a combat anytime you want by simply clicking the crosshair button.  When engaged in combat position, a small circle on the center screen will appear. You can freely adjust the circle to aim and hit the crosshair button again to shoot. Areas that are glowing in Orange with Exlamation mark allow you to interact with NPC and accept quests.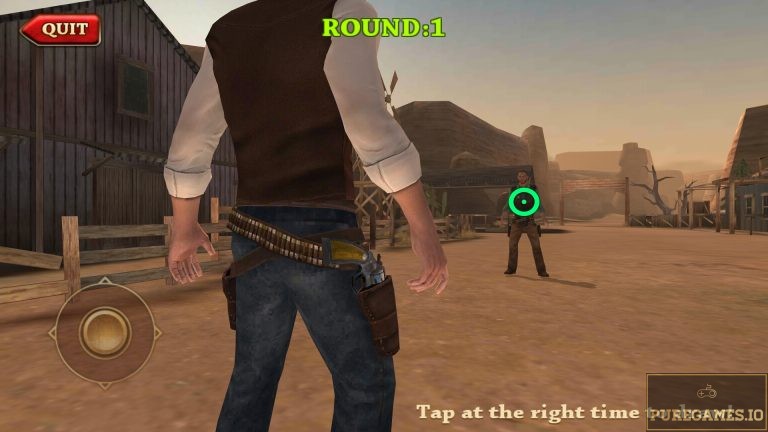 Quests and Duels
There are three types of quests in this game; the Main Quest, the Side Quest and the Daily Quests. The Main quests are the missions that are merely associated with the main story. These quests are often more challenging than the others. Side Quests, on the other hand, are missions you can accept while waiting for the next Main Quests. Interestingly, these missions are optional yet they offer equally tempting rewards. Daily Quests are relatively simpler and you can take them even without interacting with NPC as they are automatically added on your quest list.
The rate of difficulty for each quest will gradually increase as you progress. The types of missions will vary in terms of its demands. Some mission will require you to collect items while most of them involve gunfights. Using your trusty weapons, you must skillfully kill the bandits and prevent your cowboy from sustaining too much damage.
You can also spot areas that are glowing in Blue. These areas allow you to challenge another Cowboy in an epic gun duel. This challenge requires you to bet for money. Both parties should pay for equal amount of money and whoever wins the duel will take home the prize. What makes the game more impressive is the different combat style a player can engage with. Duel for an instance, will take you to two phases. The duel starts with two cowboys adjusting their position and preparing themselves to draw. When the game signals for a Quick Draw, you must be quick enough to shoot the opponent. The battle ends in just one click and whoever shoots first wins the duel.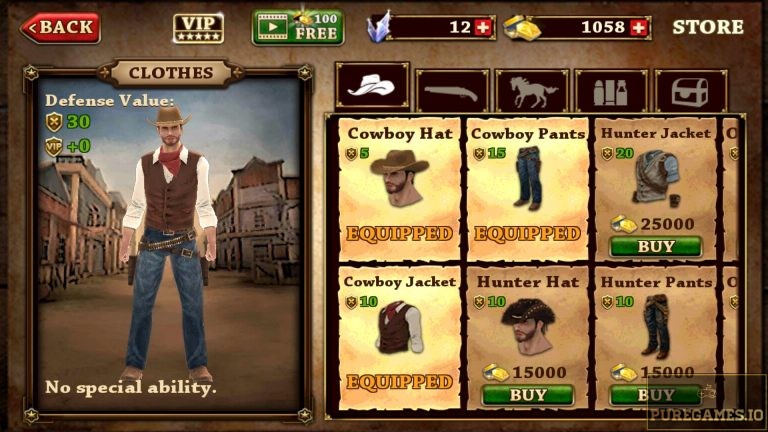 Achievements, Store and Customizing Features
Aside from the remarkable graphics and huge open world, West Gunfighter also offers an overwhelming amount of achievements to unlock. Each successful achievement allows you to earn rewards in form of golds or diamonds. You can also access the Store to buy upgraded weapons or clothes to customize your character. You can use either the coins or the diamonds to purchase these items.
The Store generally allows players to purchase new cowboy outfits, buy new weapons, horses, additional ammo and unlock lucky chests. The lucky chests come in four rarities; Wooden, Silver, Bronze and Golden. You can unlock the first three chests using gold coins while Golden requires diamonds. The item inside is randomly generated. Players can also acquire new items through Daily Bonuses.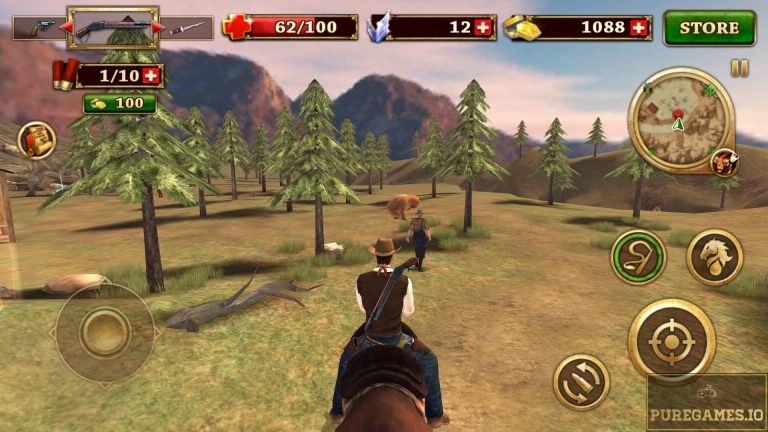 Verdict
West Gunfighter is indeed impressive in all aspects. It offers a remarkable graphics which is accompanied with well-fitting music that gives you an awesome cowboy experience. It also has commendable battle system which makes you feel playing games on higher gaming consoles.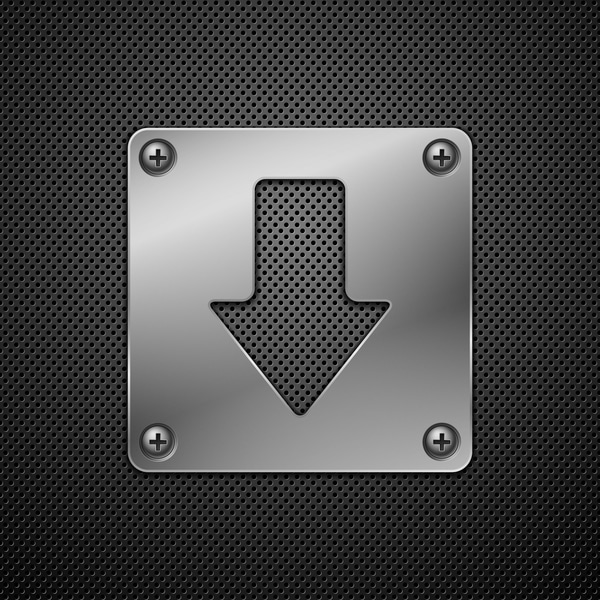 Download West Gunfighter APK for Android/iOS
Select a file to download: