Publisher

Craneballs

Platforms

Android 3.0+;

 iOS 6.0+

Price

Free

Size
60 MB
Latest Version
2.0
From the humorously named Craneballs is a video game with an equally humorous title of Fling Fighters. With this kind of name, you might picture swiping your finger across the screen to fling a fighting game character across to attack. As in matter of fact, that is the kind of thing this game is going for. And there is no way it takes itself seriously. From its similarly freaky character selection to the overly dramatic paragraphs that make up a character's story, this game is almost a parody of fighting game tropes in every way but the addictive nature.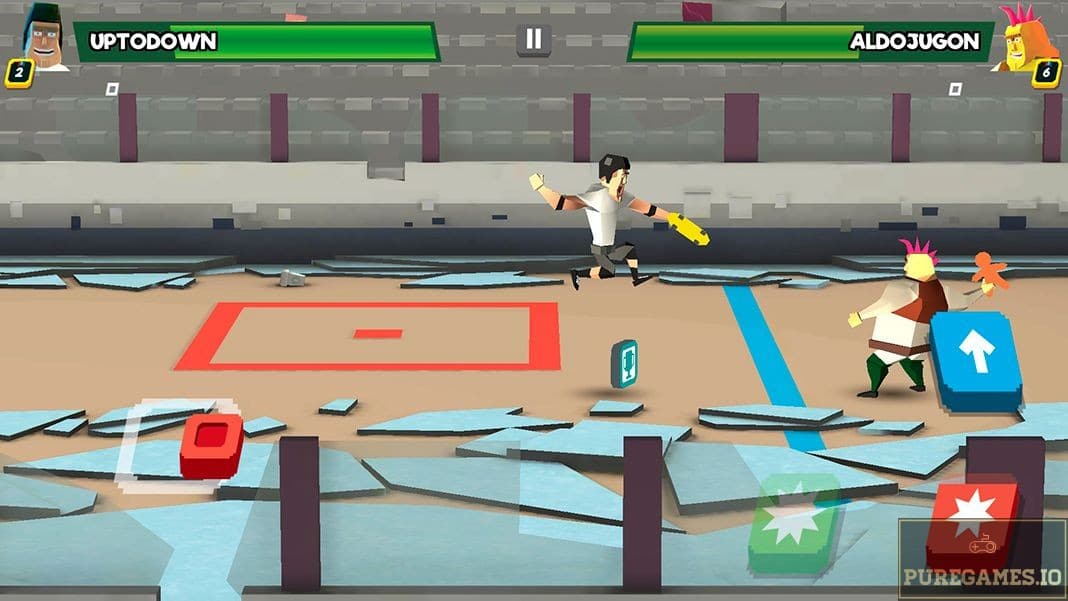 The game has an arcade structure where there are five islands you have to beat. Each island is guarded by a burly boss you have to beat up. As for the characters overall, there are a whopping forty to take on or play as. It is nice to see a mobile game have a structure that people playing by themselves can grasp easily on an accessible level. It makes the game feel that much more like a video game. I can only thank Fling Fighters for having such a mode included. I love it when features like this are part of a whole package.
But with this kind of single player emphasis, you would think there is no multiplayer left intact. However, you would be wrong to think so. Believe it or not, the game has a great load of multiplayer content on offer, including the modes you'd think would be in a fighting game this day and age. Local play is available free of charge. That way, you can be able to play with friends that also have the game downloaded on their phones. So if you have any friends you can meet up with, you could get into the game with each other and take each other on.
However, local play is rather unpopular compared to the prowess of the Internet. So naturally, if you want to take the competition online, Fling Fighters has the ability to let you do that as well. You can bet the majority of your time may be spent here in this mode. There is nothing like facing an onslaught of people in real time through a video game. As such, Fling Fighters delivers exactly as you'd expect in that scenario. And I do not think we could have it any other way for the title.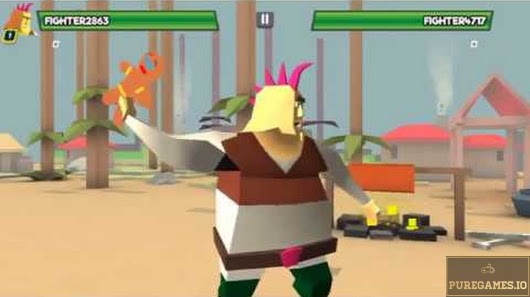 So with a bunch of fighters to get to play as and fight against, as well as an array of modes to get to play around with, I think it's safe to say Fling Fighters is a worthy download for your phone. It's bound to last you a good while throughout its duration. Fighting game fans are in for a treat with this game. Casual players will adore its amusing sense of humor and engaging style of play, too. Way to go, Craneballs; you folks have outdone yourselves with this one.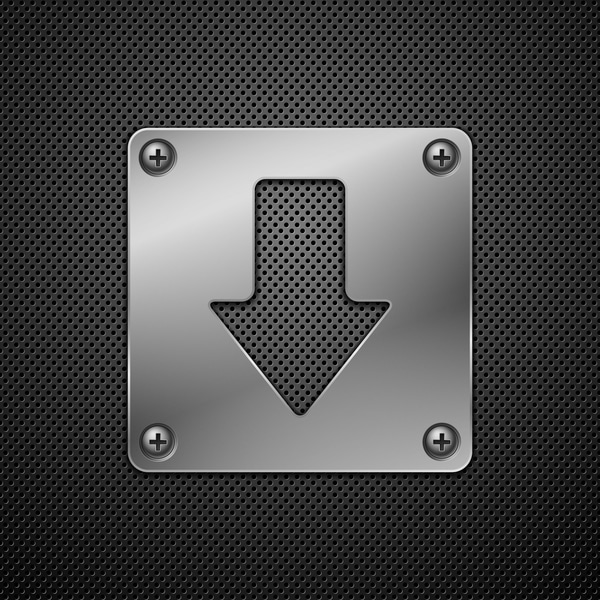 Download Fling Fighters APK for Android/iOS
Select a file to download:
Download Fling Fighters v2.0 APK