| | |
| --- | --- |
| Publisher | Metro Trains |
| Platforms | Android 5.0 and up |
| Price | Free |
| Size | 97 MB |
| Latest Version | 1.04 |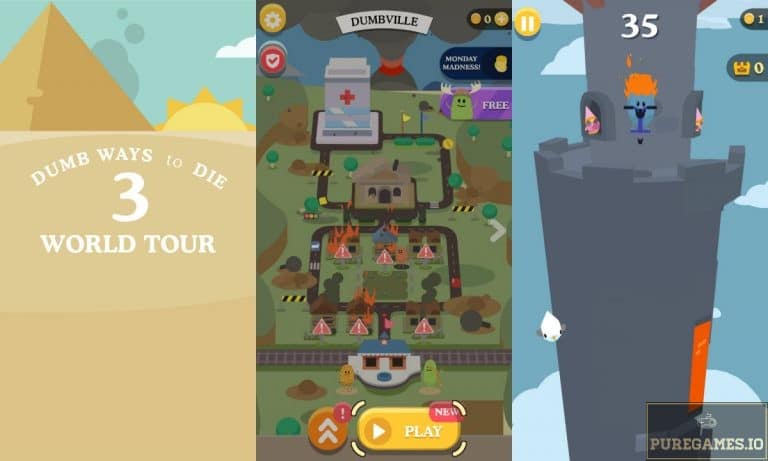 From a witty awareness campaign to a popular game franchise! Dumb Ways to Die has come a long way! It is really nice to note that the popular Dumb Ways to Die series starts off as a simple public announcement campaign to promote rail safety. The cute animation and of course, the super catchy song are few of the factors why it became so popular that Metro Train released a mobile game featuring its witty characters in a very unlikely scenarios. The success of the first game gave birth to many spin-offs including the Dumb Ways to Die 2 and Dumb Ways Jr. Now, users can download Dumb Ways To Die 3 : World Tour on their mobile!
Interestingly, Dumb Ways To Die 3: World Tour captures some notable elements from its predecessor. It includes the DumbVille  but now introduces various locations based on different world destinations. This version however will offer a different approach. It offers a vast of changes that will give you a new Dumb Ways to Die experience. If you love the series, you should definitely download Dumb Ways To Die 3 and give the new installment a try!
The Gameplay
Dumb Ways to Die 3 : World Tour is adapting some of the elements from Dumb Ways to Die 2 but with one major change.  Unlike the previous versions of the game, you are no longer dealing with random games or challenges. Instead, the game prompts you to seven different mini-games. Each game has different objectives but shares one thing in common, avoid dying!
The controls are generally simple and most games are tap-based. Despite the apparent simplicity of the game, the players must apply skills and great eye and hand coordination to maximize their chances of surviving. Most games require great precision and timing to win. Another noteworthy element that you will enjoy when you download Dumb Ways To Die 3 is the overwhelming features to unlock. You can repair villages to collect money or take advantage of the Achievements and Trophies.
Explore Mini Games
One thing that this new game lost is the unpredictability. Unlike the previous games where you have no idea which game to play, Dumb Ways To Die 3 : World Tour mini-games are somehow sorted and fixed. Currently, there are 7 modes to choose from (you can pick any game you want). It includes Castle Catastrophe, Pyramid Run, Culinary Chaos, Pyramid Slide, Flying Fiasco, Snow Safari and Shuttle Shift. Castle Catastrophe takes you to a Helix Jump-like gameplay. The goal is to move the character down the tower while avoiding the obstacles along the way.
Pyramid Run is a sidescrolling endless runner where you avoid pits and other obstacles while collection coins along the way. Culinary Chaos will test your agility! The goal is to chop fruits and veggies on the conveyor while avoiding chopping appliances. Pyramid Slide is also an endless runner where you need to avoid obstacles you encounter along the way while Flying Fiasco allows you to operate a plane and pass through rings to earn score. Snow Safari is similar to one of the mini games from DWTD 2 while Shuttle Shift takes you to a futuristic atmosphere where you avoid aliens and other obstacles from an infested space shuttle.
Repair Locations and Collect Rewards
Another interesting element you will encounter when you download Dumb Ways To Die 3 : World Tour is the generous reward system. There are many ways to earn virtual coins in this game and one of which is through Traveling. The game prompts you to four different locations. Each location are in terrible shape and your goal is to repair them and bring them back to their former glory. In order to do so, you must repair the houses one after another. Each repair will have certain cost but after the repair is complete, you can now start collecting rewards from them.
Locations include Dumbville, Dumb Peak, Dumbgypt and Dumbtune. Not all are instantly accessible as you need to repair the early locations first before you can unlock the others. Other ways to earn virtual coins is through Achievements and Daily Rewards. You can also collect coins from all the Mini Games and double their amount by watching rewarded videos.
Unlock Characters and Costumes
Interestingly, Dumb Ways to Die 3: World Tour will still introduce all the popular characters from the series. They are, however, not instantly available as you need to unlock them first. You can only unlock the characters through Gifts which you can earn through Achievements and Monday Madness Rewards. Mondays apparently is a huge day for this game as you can claim rewards ever Monday. You can expedite the process by watching videos/ads.
To top it all, you can also unlock Costumes through Gifts. Each character has sets of costumes to unlock and each costume will give them certain skills or abilities. Some costume can turn them fireproof while others can act as coin multiplier and many more. These unlockable features provide this game an impressive replay value and longevity.
Verdict
Although the mini games are no longer surprising and some are adapted to other popular games, Dumb Ways to Die 3: World Tour still offers an entertaining gameplay. The game is simple, fun and absolutely addictive. The graphics are obviously well improved but the ads are just too overwhelming and somehow annoying. Overall, I cannot see any reason why you should not download Dumb Ways To Die 3 : World Tour. It's fun, challenging and hilarious at the same time!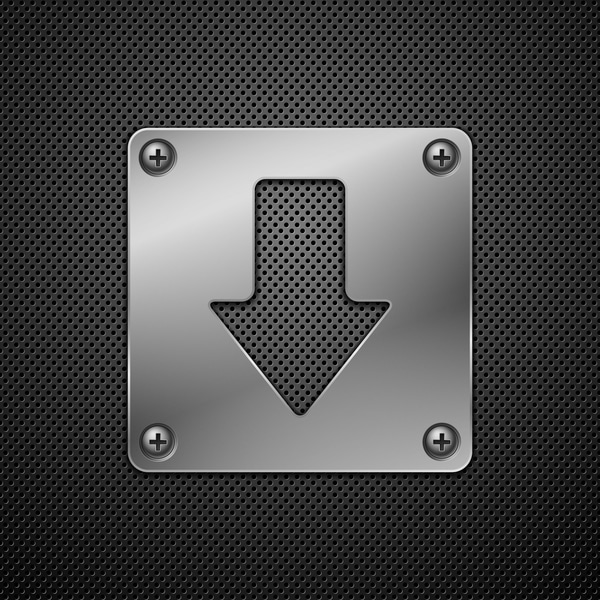 Download Dumb Ways To Die 3: World Tour APK for Android/iOS
Select a file to download:
Download Dumb Ways To Die 3: World Tour v1.04 APK