Publisher
Voodoo
Platforms

Android 4.1+;

 iOS 7.0+

Price

Free

Size
33 MB
Latest Version
1.0.6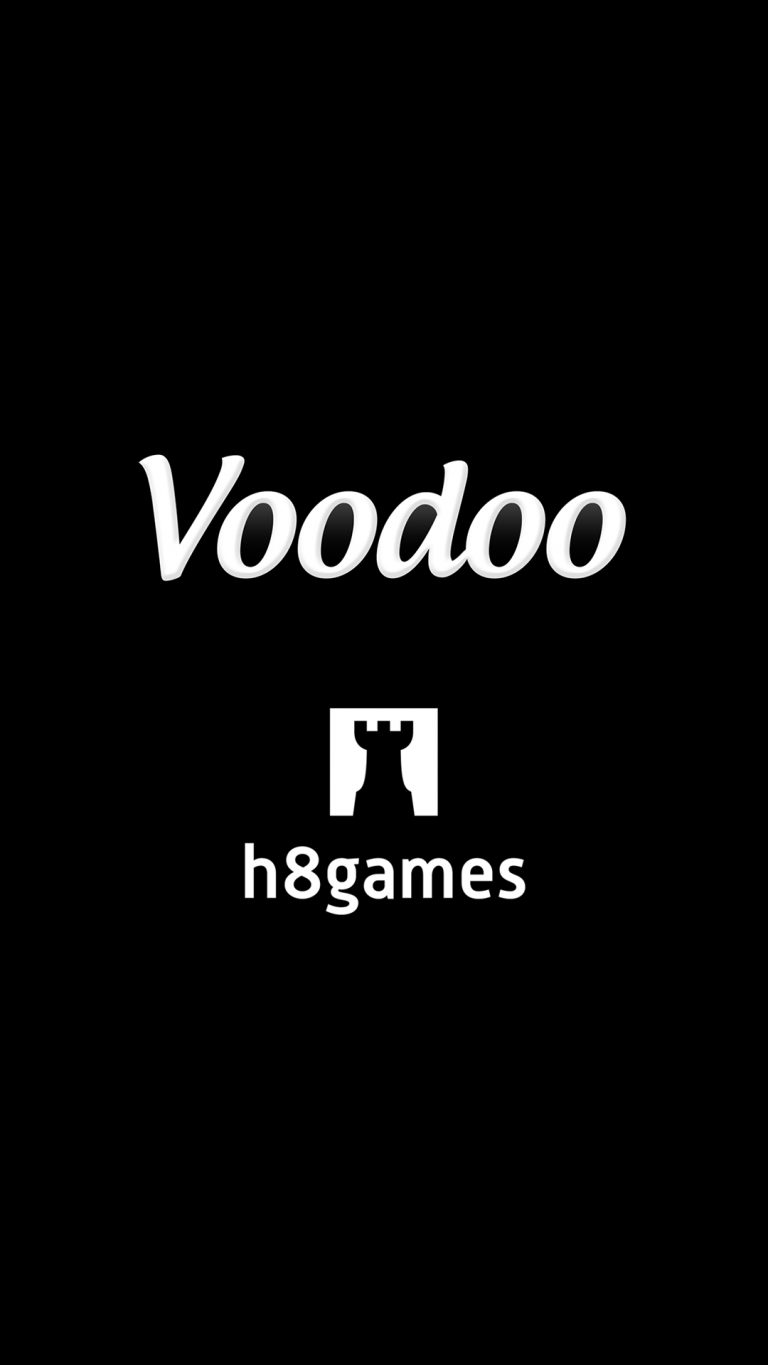 With multiple titles reaching over 10,000,000+ downloads, VOODOO certainly is a rising competitor within the field of mobile game developers. Launched on March 12th of this year, Helix Jump is the latest addition to their collection, raking in 50,000,000+ downloads within a month of its release.  Demonstrating such a rise in popularity compared to their other arcade mobile games, we thought it would be worth taking a look into what has made this game so attractive.
Helix Jump is a simple yet addictive action game, with smooth graphics and straight-forward one-touch controls. A ball bounces in the center of the screen on platforms of a helix tower, which has missing areas. The idea is to manoeuvre the platform until the ball falls through the platforms. Players swipe left or right to swivel the tower in that direction, to let the ball bounce through. If the ball touches any danger zones, which are painted in a different color, your game will be instantly over. Passing through three platforms without stopping for a bounce earns you a powered up bounce. This guarantees your next collision will smash the platform, regardless of whether you hit a danger zone or not. Each level is painted with vibrant and quirky color combinations, giving an uplifted vibe to the action game.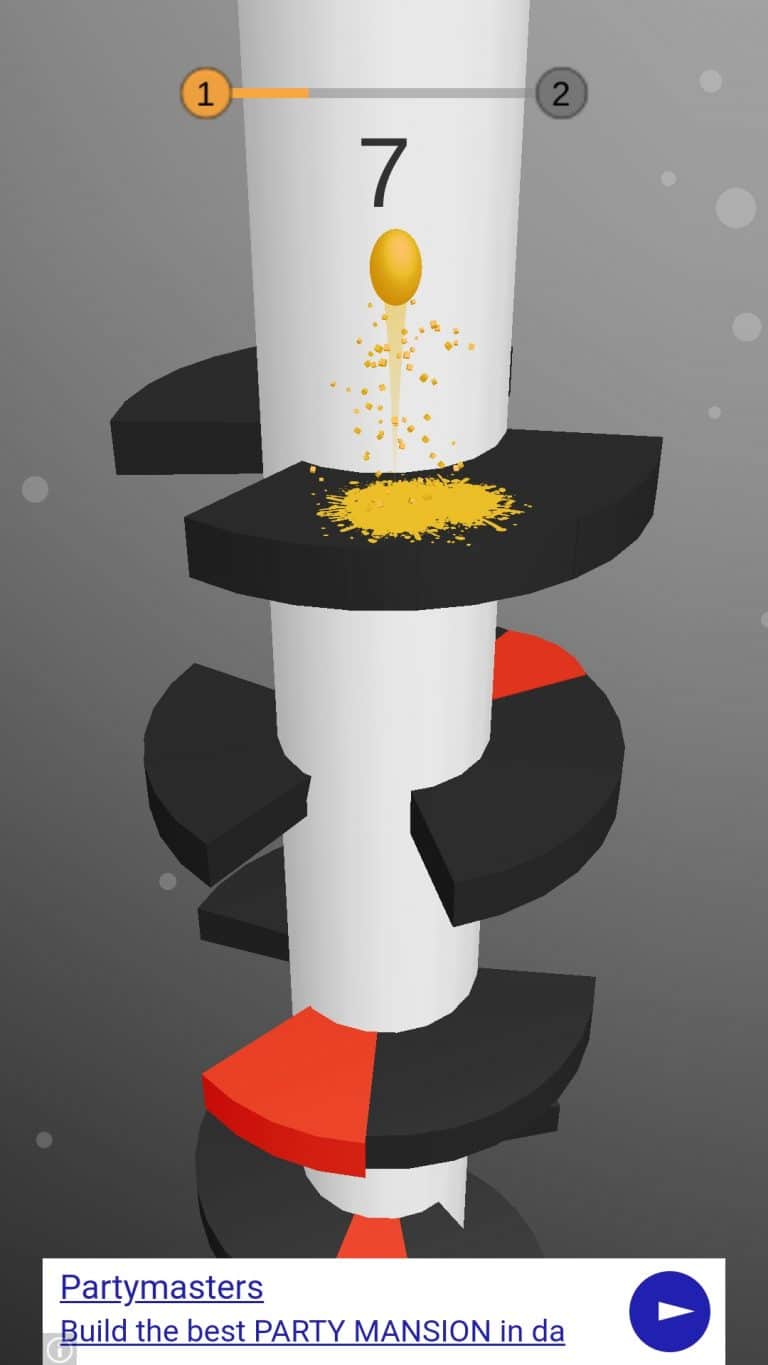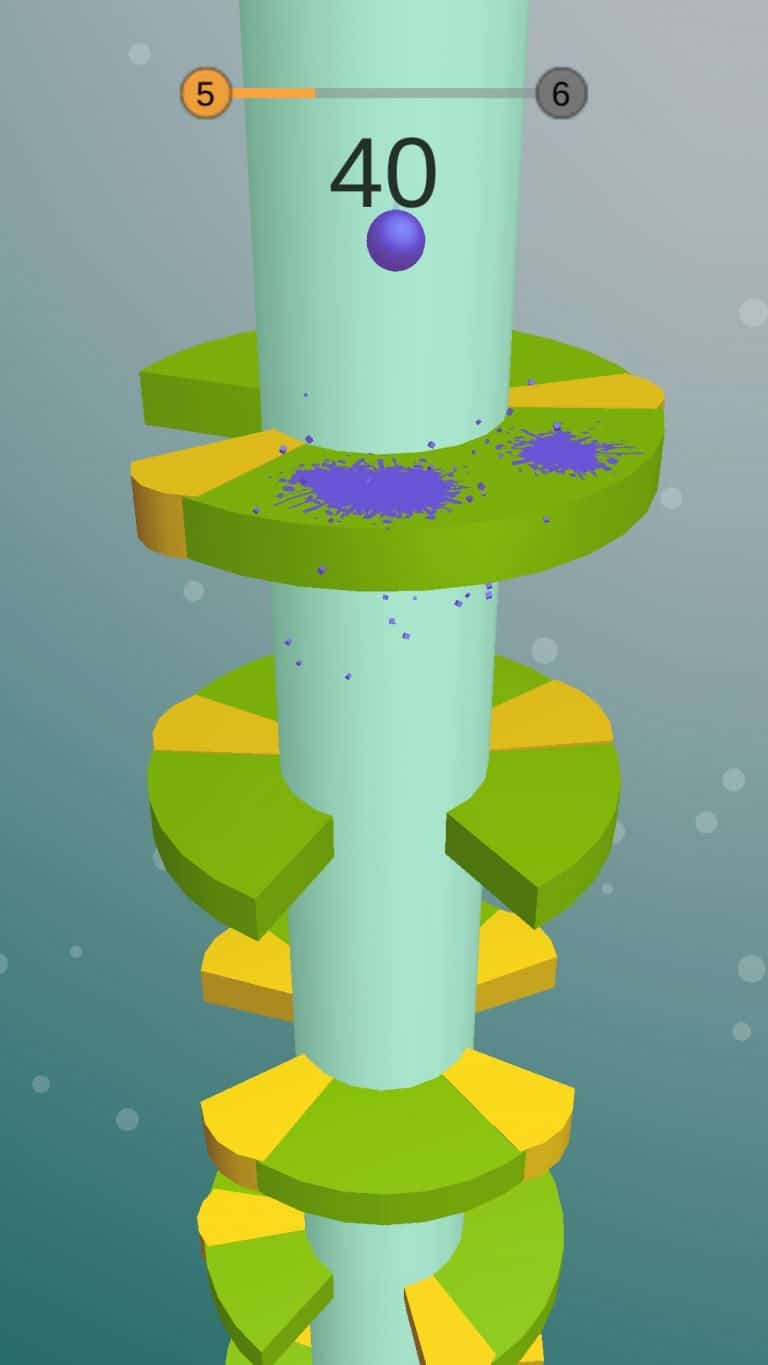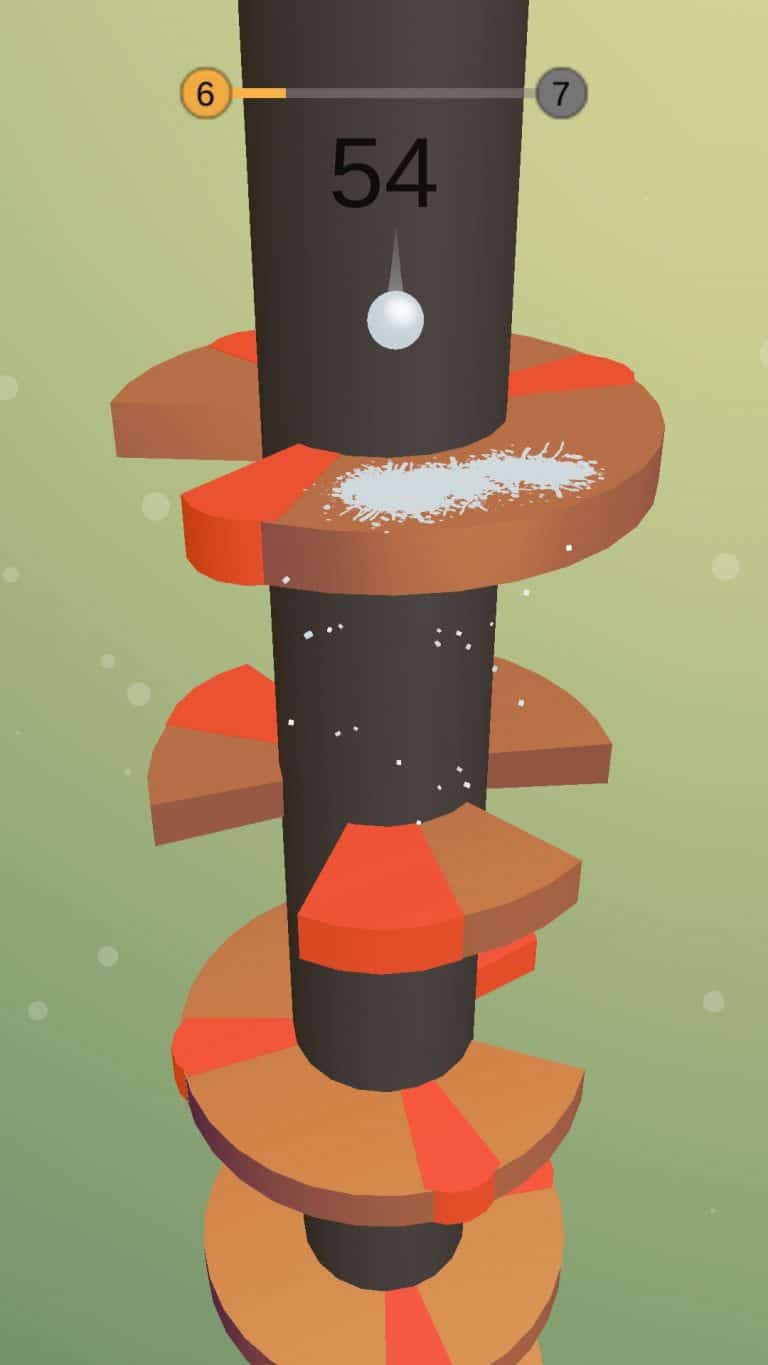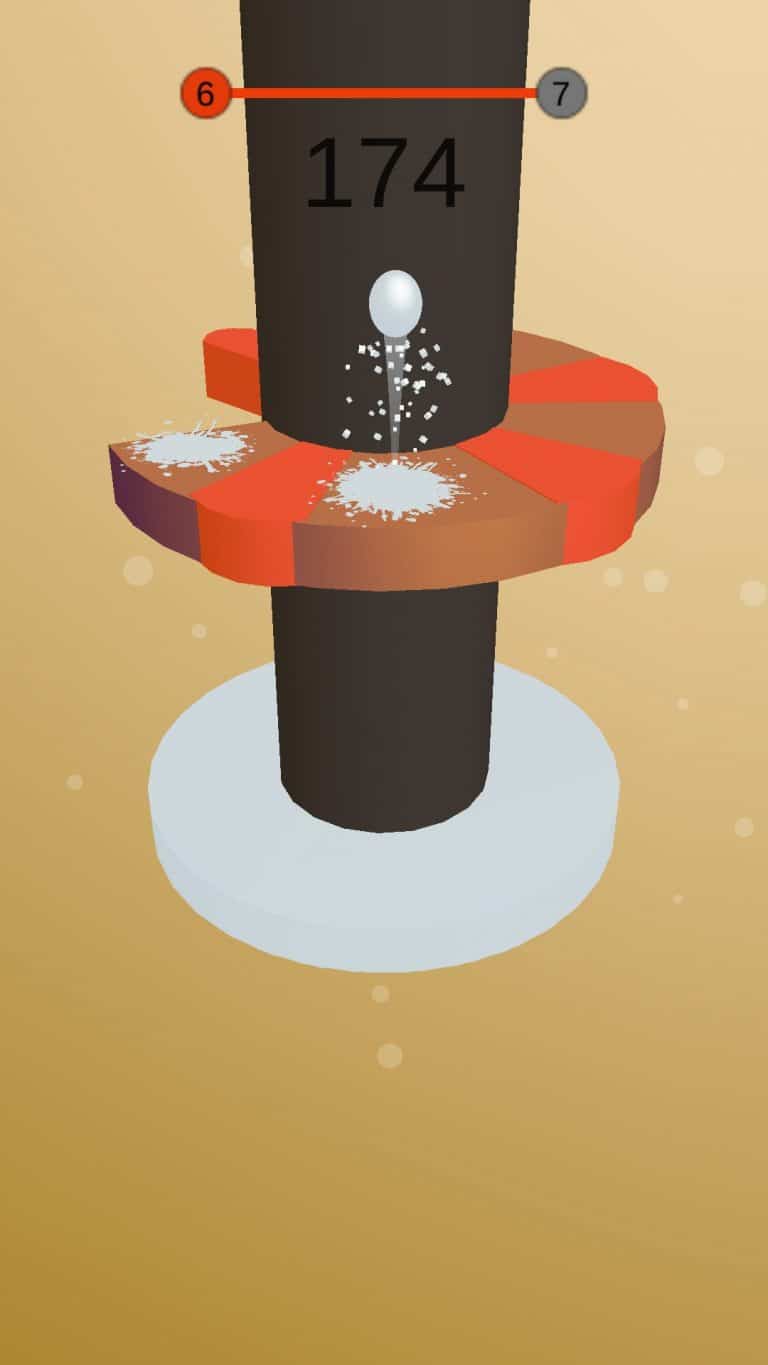 Safely reach the bottom of the tower to progress through to the next level!
After completing a couple of levels, I can say with certainty: this game is addictive. Very addictive. It became one of my go-to apps when I'm commuting and waiting for the bus/train, but I also find myself opening it when I'm watching a video or an episode of a drama where I don't have to devote all my attention to one thing. Simply because it's mind-numbingly repetitive – the jist of the game is just to pass through the platforms. While an addictive time killer, there is no objective to complete, no reward to collect within the game.
With the exception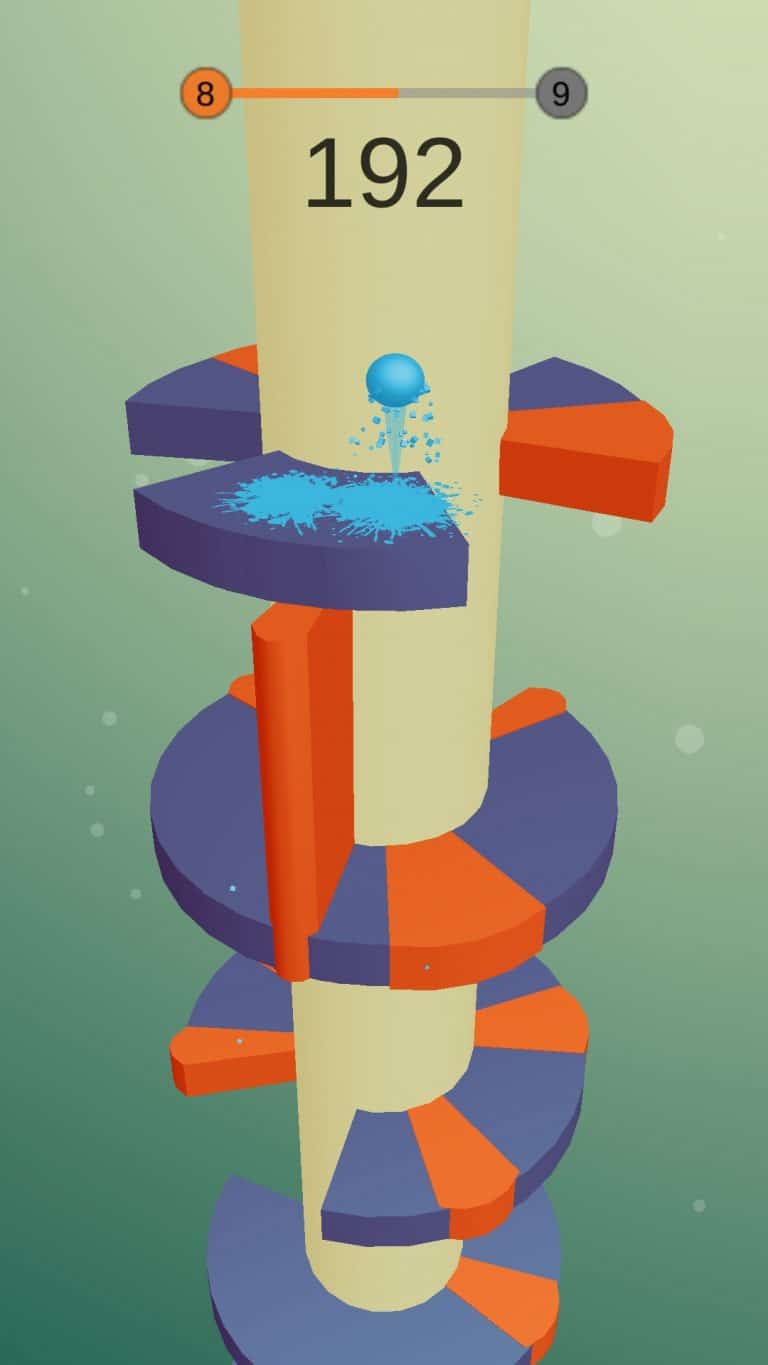 of moving danger zones or ones that spread vertically, the game lacks an increase in difficulty and complexity as the levels progress. As the game is still relatively new, I'm sure the developers are working to add in harder barriers and puzzles to offer a more challenging exercise.
There are som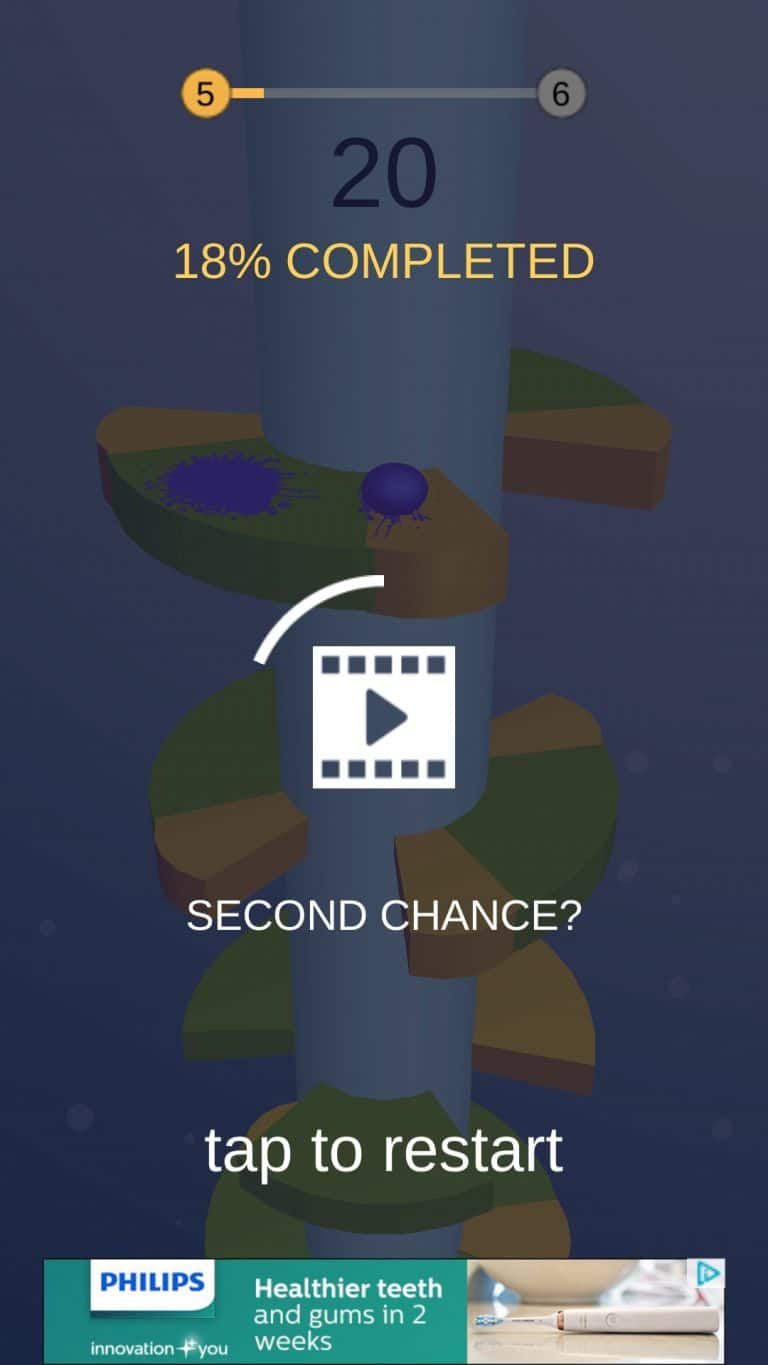 e other aspects of the app which I also question. The "second chance" gives you another chance at the level where you died if you watch one of their ads. However, the "second chance" restarts immediately after watching the video, not giving you a warning or a chance to prepare. This means you can easily end up restarting immediately onto a danger zone. Some ads will also lag out the app, resulting in a black screen which I mysteriously manage to exit following some spamming of buttons. Exiting the app itself can also lag out the system for a couple of seconds. These were the only situations in which I experienced lag, and the rest of the gameplay was smooth.
Overall Helix Jump is undoubtedly a fun addicting game for killing some time. The app can get dull after a while, though as the game is relatively new I hope developers will be looking to push out updates to the game's playstyle soon.

Download Helix Jump APK for Android/iOS
Select a file to download: