| | |
| --- | --- |
| Publisher | Gameloft |
| Platforms | Android  |
| Price | Free |
| Size | 23.2 MB |
| Latest Version | |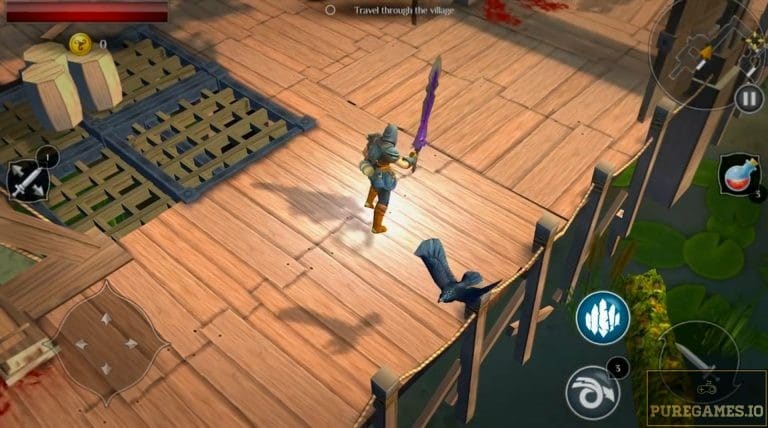 Gameloft has come up with so many incredible games and most of them are critically acclaimed. Some of their well-known game series includes the Asphalt racing game, Brothers in Arms series, Gangstar, Modern Combat, NFL series, Splinter Cell and many more. Of course, we cannot forget their highly popular Dungeon Hunter series. 2015's Dungeon Hunter was widely accepted and praised by critics. Prior to the release of Dungeon Hunter Champions, Gameloft introduced another Dungeon Hunter game. If you are a big fan, you should definitely not miss this game and download Dungeon Hunter Curse of Heaven on your device.
Dungeon Hunter : Curse of Heaven is often dubbed as the Dungeon Hunter 6. It shares a lot of similarities with Dungeon Hunter 5 and its predecessors. The game will take place between the events of Dungeon Hunter 4 and 5. In this game, you play the role of a Valenthian and apparently the sibling of Syrran, the main antagonist of Dungeon Hunter 5. You learned that you got a mysterious Dark power which is both a gift and a curse. This allows you to transform into an evil alter ego. Your goal is to revenge and unleash the full potential of your newly discovered ability.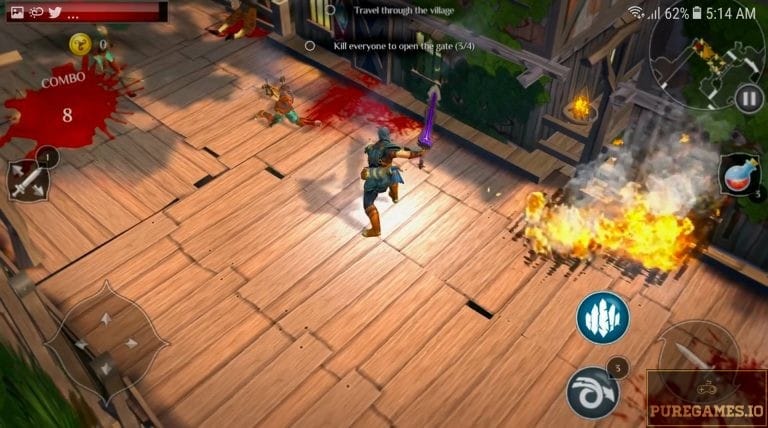 The Gameplay
The mechanics of this hack-and-slash role playing game is simple and shares a lot of similarities with its predecessor. The game starts by selecting your default character. You can be a wanderer, a performer or a thief. There are many features you can freely enjoy when you download Dungeon Hunter Curse of Heaven. One of which is the remarkable graphics. The game welcomes you to the world of Dungeon Hunter. It is absolutely a visual delight with remarkable details and seamless animation.
The controls are generally simple but as soon as you enter a combat, the game strongly requires you to master all your skills and actions to win. It is not your typical fighting game with easy peasy enemies. Most of the time, you'll find yourself being overwhelmed by them. This forces you to strategize your attack to prevent your character from sustaining too much damage. The controls are mostly tap based. You can navigate with the virtual joystick and attack by tapping sword icon.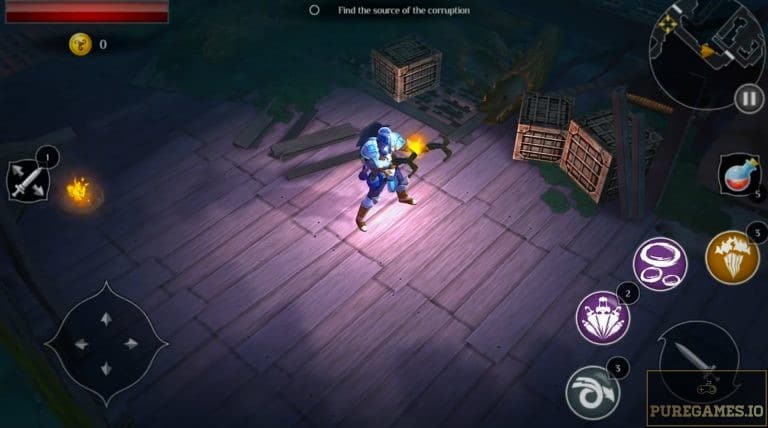 Impressive Graphics and New Locations to Explore
One thing you will absolutely enjoy when you download Dungeon Hunter Curse of Heaven is the amazing visuals. Much like the previous Dungeon Hunter games, this spinoff features equally impressive visuals. Since the game will take place on the events between Dungeon 4 and 5, expect to encounter some familiar places and characters.
Wonderfully, you will get a chance to explore new places including those shattered dimensions you can access through portals. The inhabitants of this place are extremely more dangerous which will definitely put your skills on a test. You'll also face overwhelming deadly traps too which adds more challenge to the game. Interestingly, these portals can provide you greater rewards in return. The rate of difficulty will increase as you progress. To maximize your winning and survival, it is important to upgrade your character or better yet unlock new skills and weapons. There are over hundreds of weapons to unlock in this game.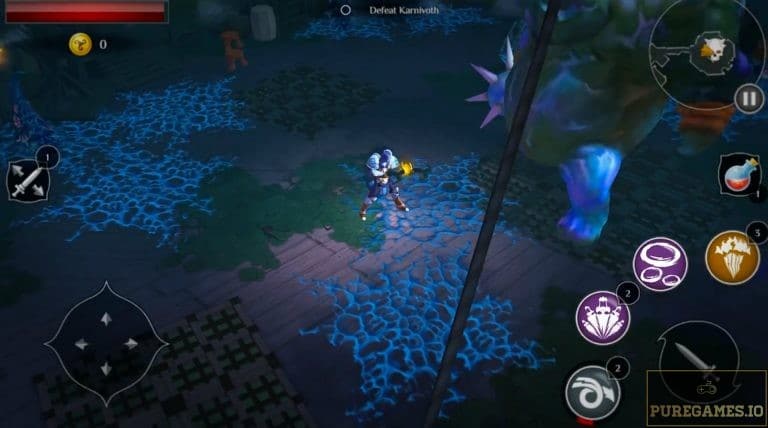 Exclusivity
Dungeon Hunter Curse of Heaven is indeed one of the best premium games out there. The game however is not yet officially released on any leading app stores (both Android and iOS). Instead, you can download Dungeon Hunter Curse of Heaven exclusively on Gameloft Wapshop. Another noteworthy feature of the game is the file size. Unlike the other Dungeon Hunter games with large files, this version is something people with low end phones will enjoy.  Surprisingly, you can download Dungeon Hunter Curse of Heaven for only 40MB. Thanks to its modifiable graphics settings, you can enjoy the game even in low-end phones.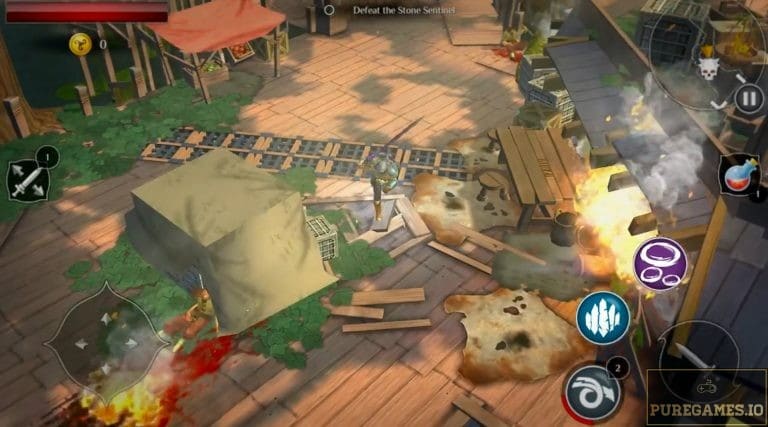 Verdict
Dungeon Hunter Curse of Heaven captures everything we love from Gameloft's Dungeon Hunter series. The epic hack and slash gameplay are simple yet tricky and challenging. Above all, the game has incredible graphics and absolutely a visual delight. With a very smooth gameplay, this game certainly has huge potential. The downside, however, is the fact that you cannot access it right away. You might also encounter compatibility issues when downloading the game from the Wapshop. Since it is only on a beta stage, the version may not be available in some countries either. I just hope this game will soon hit the Android and iOS app store. You can also download the game via APK too but just make sure you acquire it on a reliable source. Also Check : How to Install APK Files on Your Mobile.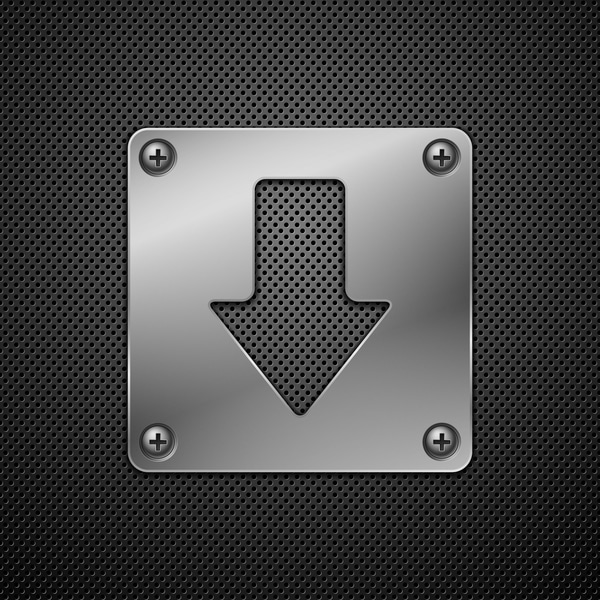 Download Dungeon Hunter: Curse of Heaven MOD APK for Android/iOS
Select a file to download: