| | |
| --- | --- |
| Publisher | WePlay Word Games |
| Platforms | Android 3.0 and up |
| Price | Free |
| Size | 25 MB |
| Latest Version | 1.0.50 |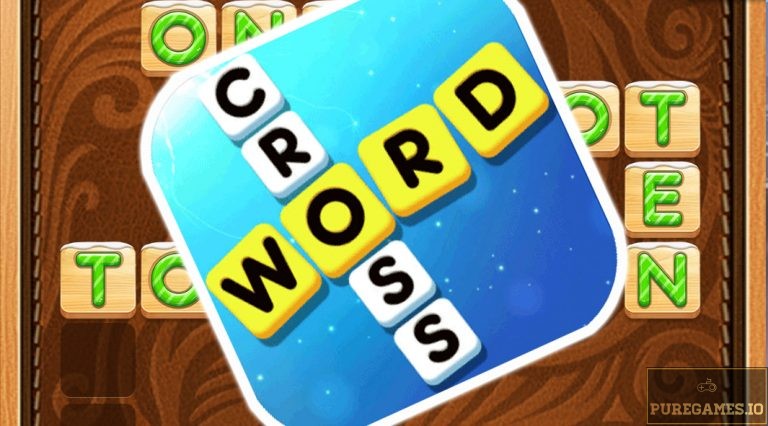 For those who love crossword puzzles, WePlay Word Games' Word Cross is absolutely a perfect fit. If you enjoy solving those tricky crossword puzzles on newspapers, I don't see any reason why you should not download Word Cross on your mobile. It is a simple and straightforward crossword puzzle that takes you to overwhelming amount of levels to explore.
Unlike the traditional crossword puzzles, this game doesn't involve questions or trivia to answer. Each level features scrambled letters and you just have to form words from them. Basically, Word Cross is a combination of both classic crossword puzzle and anagrams. The challenge is not just about forming words but finding the right word to fit in the crossword boxes. If you have mastered the classic Crossword puzzle, then you might want to download Word Cross and see how far your skills can take you.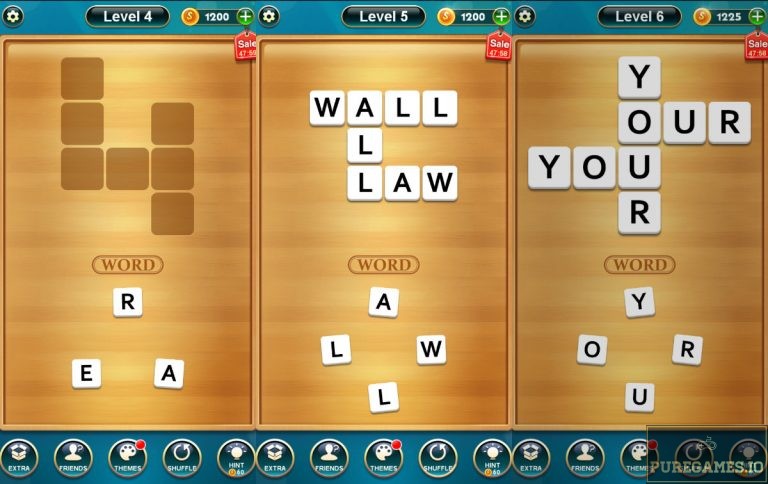 The Gameplay
The mechanics of the game are very simple. Word Cross takes you to a series of challenging levels with varying range of difficulties. The goal is to solve the puzzles by finding the correct hidden words out of the scrambled letters. If you are familiar with the online game like Text Twist or Bitmango's Word Cookies, then you should know how Word Cross works.
As soon as the game begins, it prompts you to the crossword puzzle which contains boxes that are aligned vertically and horizontally. Underneath the puzzle are the letter tiles that are randomly jumbled. The number of boxes will indicate the length of the hidden word. If there are five boxes aligned vertically, it means that you need to form a five letter word to fill them.
In order to form a word, simply click and drag your finger over the tiles and connect them sequentially. If you are right, the letters fill up the empty boxes. Valid words that are not part of the puzzle goes through your Extra which grant you bonus coins. If the word is not valid, it will not cost any penalty and you must come up with another one.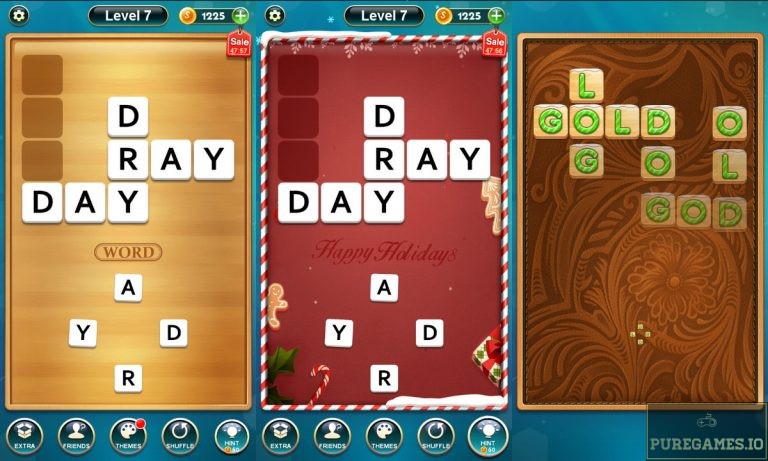 Customizable Themes
Another interesting element that players can use once they download Word Cross is the ability to customize theme. There are many colorful themes to choose from. Basically, there are three things you can customize; the background, the board and the tiles (Letters). You are free to choose whatever designs you want. You can unlock additional themes after reaching certain level which gives Word Cross a remarkable replay value and longevity.
Players can collection virtual coins by successfully completing each puzzle or through the Extra words they formed. Generally, the main purpose of the coins is nothing more but to activate hints. Players can use Hints to reveal a single letter on the puzzle. You can also use Shuffle feature infinitely for free.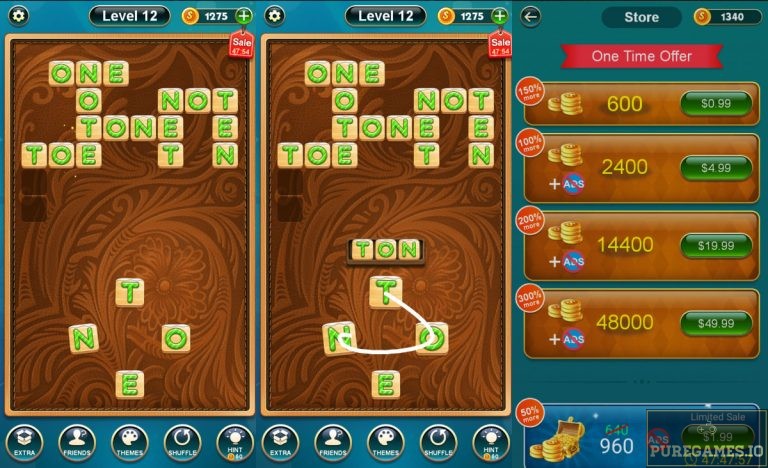 Verdict
Simple yet fun and addictive! That's how you will feel if you play and download Word Cross. The rate of difficulty is gradually increasing as you progress especially when you start dealing with longer words. The game takes you to over 2000 exciting challenges that will truly measure your vocabulary skills. With a user friendly interface, smooth gameplay and visually stunning presentations, Word Cross is truly a great word game you can confidently add on your mobile.  Good luck and have fun!

Download Word Cross APK for Android/iOS
Select a file to download:
Download Word Cross v1.0.50 APK