Publisher

Crimson Pine Games

Platforms

Android 3.0+;

 iOS 6.0+

Price

Free

Size
35 MB
Latest Version
1.3.2
It is crazy how many games on the mobile market love to emphasize the elements of color. Not that that's a bad thing by any means, of course. Color is simply a good way of attracting people; not everyone's willing to play something so drab and dull-looking, you know? Splashy Dots takes a somewhat minimalist approach, but still makes its premise as clear as it could get. Splashy Dots is a game about color, and the ways you able to play with color to solve a variety of puzzles. This is all done with just the swipe of a finger.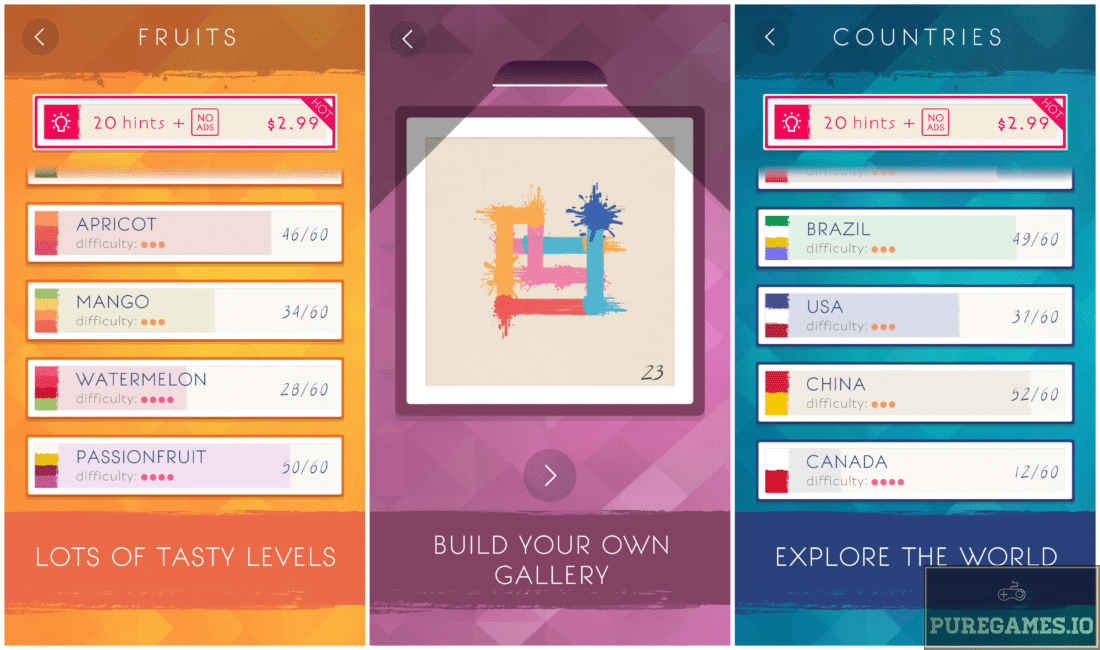 This kind of puzzler is the sort that starts out like a cakewalk, only for it to end up being a difficult challenge to take on as progress is made throughout. All you do is connect the colors across the screen to their matching dots. That's all there is to the premise, but Splashy Dots goes above and beyond with how you're supposed to achieve that goal. Just like any good game of its type, it continues to test your mind. And with its appealing color theme, it's hard to want to put it down after some time with the game. It's such a clean theme that goes well with the concept.
In fact, I don't think there's really anything I could point out that's wrong. There is a lot Splashy Dots does right just by sticking with its core ideas. They make it almost like you're an artist, creating beautiful splatter paintings in a strategic manner. It's just such an elegant presentation that works well with the game's design. I can only commend Splashy Dots for managing to live up to what it set out to do. The developers were clearly competent enough to figure out their plans before putting them together to create something really good. It's a very artistic sort of execution that makes the game itself feel lively and artsy. It sets the player's mind at peace, in a zen-like fashion. The calm nature of Splashy Dots allows for this mood, but it fits the puzzles all too well.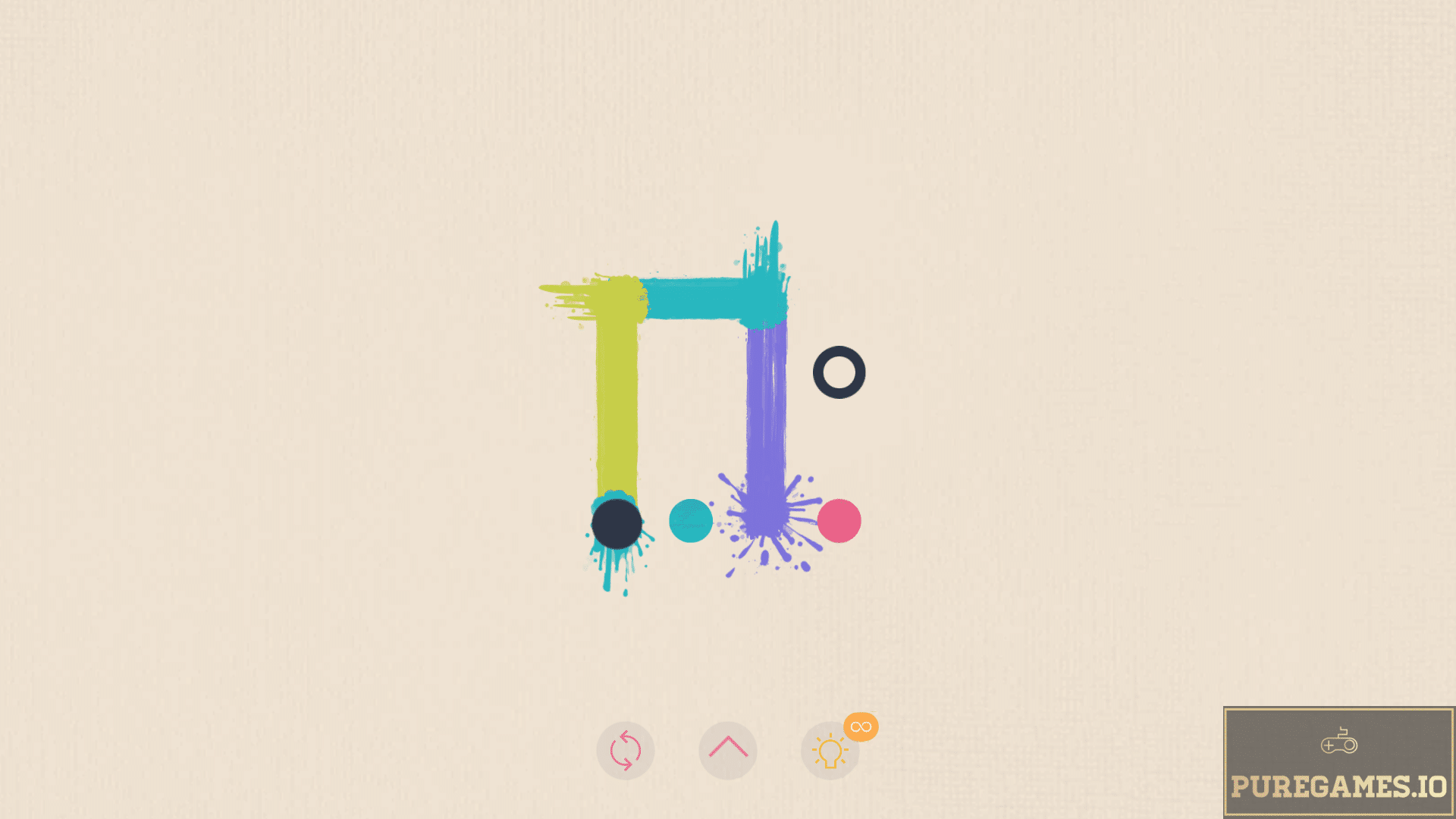 As a result, I can only give Splashy Dots a high recommendation for what it accomplished. If you're interested in the artistic aspects that make the game come alive, or are just willing to play an enjoyable puzzle game on your phone, Splashy Dots is definitely a game worth looking out for. The game is a very fun, and very pleasing, puzzler that has a lot of content and a great style to go with it all. Give this gem of a game a chance and hopefully it will stay on your mobile device for a long time. Splashy Dots certainly deserves it for what they've managed to do with the game. It's a superb puzzle title that uses its unique hook to great effect. Do not miss out on this excellent little game.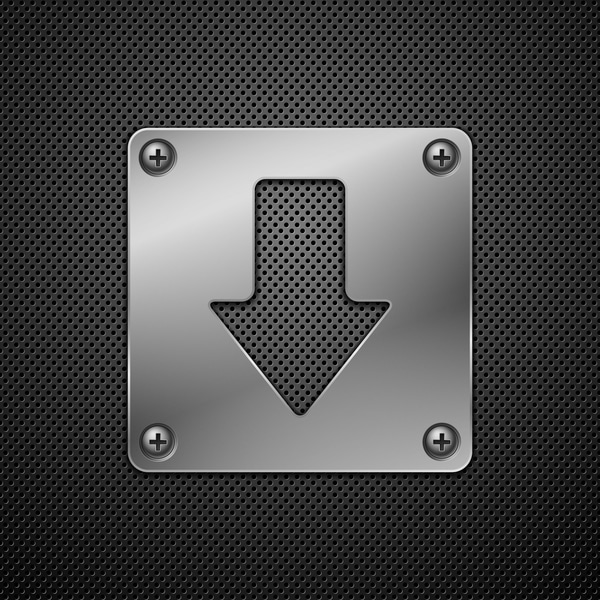 Download Splashy Dots APK for Android/iOS
Select a file to download:
Download Splashy Dots v1.3.2 APK