| | |
| --- | --- |
| Publisher | Sarlo |
| Platforms | Android 2.3 and up |
| Price | Free |
| Size | 44MB |
| Latest Version | 1.2.HC.1.0 |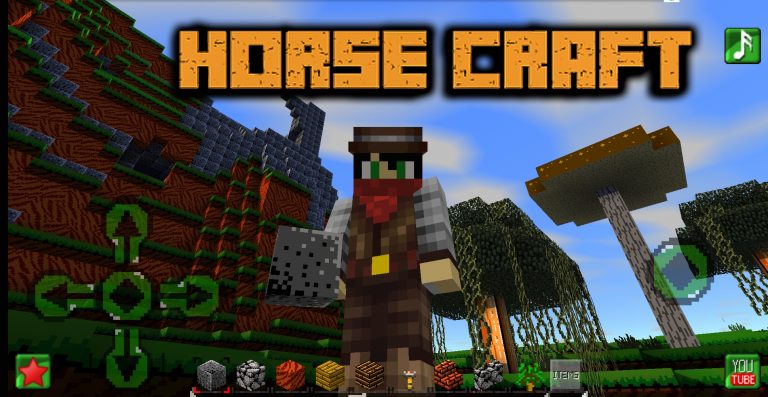 Crafting a bunch of items from different resources, intense survival challenge and the ability to explore an endless world! These are just few of the wonderful features that we all loved and enjoyed from the critically acclaimed Minecraft game.  We've seen lots of Minecraft clones but only few of them managed to give enough justice to the real game. Interestingly developer SARLO came up with this so-called Horsecraft which perfectly captured all the important elements from Minecraft while providing an equally enjoying experience.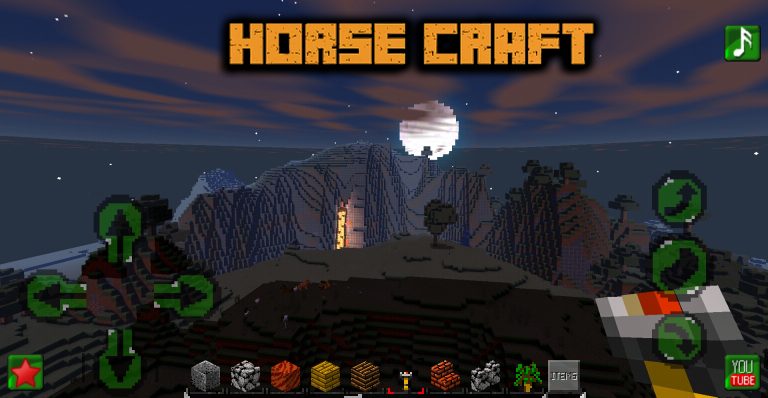 Horsecraft is basically an entire Minecraft game in a different application. The game can be played in Easy (Creative) and Hard (Survival) mode which both follows the same mechanics and gameplay. The game will also take you to an endless and dynamically-changing world providing the same atmosphere but with different texture and design, a feature that makes this Minecraft clone a stand out. You can also discover different biomes and encounter animals and monsters along the way. It is also accompanied with a catchy music that will constantly play on the background. It also has a Weather System and a Day and Night Cycle.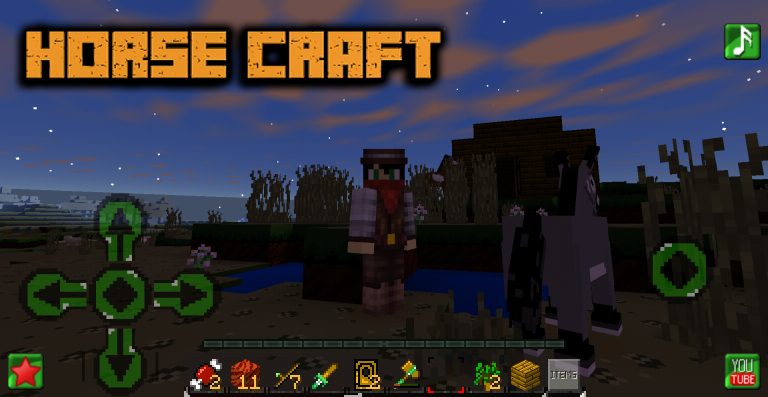 In the entire course of the game, the player will be asked to gather resources, build a shelter, craft items, weapons, and build farms and most of all, to survive! If you are lucky enough, you'll get a chance to discover hidden villages and unlock some premium treasures. Much like the real game, Mining plays a crucial part in Horsecraft. Players must explore caves and search gems (diamonds are the rarest) to build stronger and more durable armors and weapons. Just be wary of the mobs that are always lurking in the dark and make sure to arm yourself with weapons and torches all the time.
Generally, Horsecraft has a huge potential. They captured most of the elements we love about Minecraft and they could adapt more! Settings can be configured based on the users' preferences but it doesn't allow the gamers yet to input seeds and other special commands. Unlike the Pocket Edition of Minecraft, this game is not yet capable of Multiplayer mode but we just can't wait to see more of its future developments. Other notable elements that could make this game even more engaging are the ability to access the Netherworld and Enderworld. Same thing goes with the ability to summon special mobs like Wither and Ender Dragon.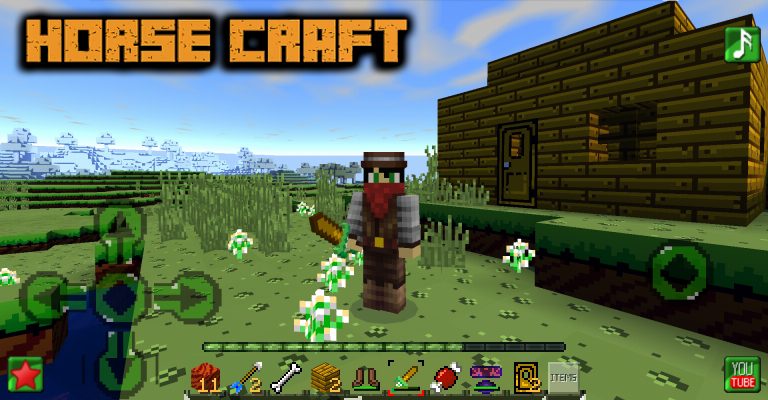 The Creative mode, on the other hand, has everything you need. You just need to be creative enough to build anything you desire. Interestingly, players can actually switch the world from Creative to Survival and vice versa. Simply go back to the main menu and hit the Edit button and choose which mode you would like to play. You can also deactivate the Day and Night Cycle from the Main menu. The multiple ads, however, is more of the downside of Horsecraft as they pop up randomly in this game. Nevertheless, Horsecraft can be played even without Internet Connection and most of all, it's FREE! So if you are looking for a great alternative of Minecraft Pocket Edition, Horsecraft is indeed a descent clone that you can confidently add on your game list!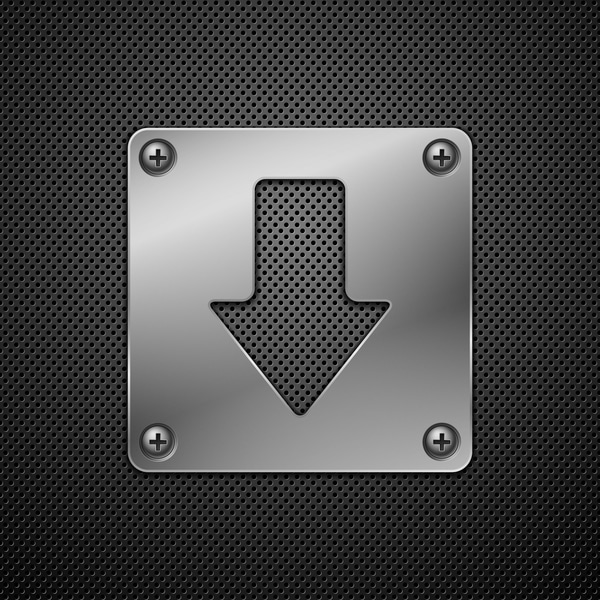 Download Horsecraft APK for Android
Select a file to download: