| | |
| --- | --- |
| Publisher | Kiloo and Microsoft |
| Platforms | iOS 7.0+, Android 4.1+, Windows 10 Mobile, Windows Phone 8, Kindle |
| Price | Free |
| Size | 75 MB |
| Latest Version | 1.88.0 |
Subway Surfers is one of the most iconic mobile games ever. The hit game really helped raise the bar of the endless run genre. First launched in 2012, up until now, Subway Surfers is still "alive and kicking". Subway Surfers has cartoonish graphics which is very kids-friendly but that doesn't mean us adult cannot be addicted in the game.
As a running game, Subway Surfers has very simple gameplay. You keep your runs as long as possible to up your scores. There are many obstacles along the way and you have to try to dodge them. The map layout is ever changing and you can't just remember where you failed last time and try to avoid in the next run.
Once you get hit by an obstacle and have to start to run over again, you may use Keys to revive your character. You may collect Keys while running or purchased via in-game store. There are also free Keys for you to pick up if you are willing to watch the rewarded video ads the game offers.
Casual players may find using Keys to continue running is redundant but it tends to be crucial to "hardcore" players who really want to get the highest position on the leaderboards. They have to stock up Keys to keep their runs as long as possible for high scores.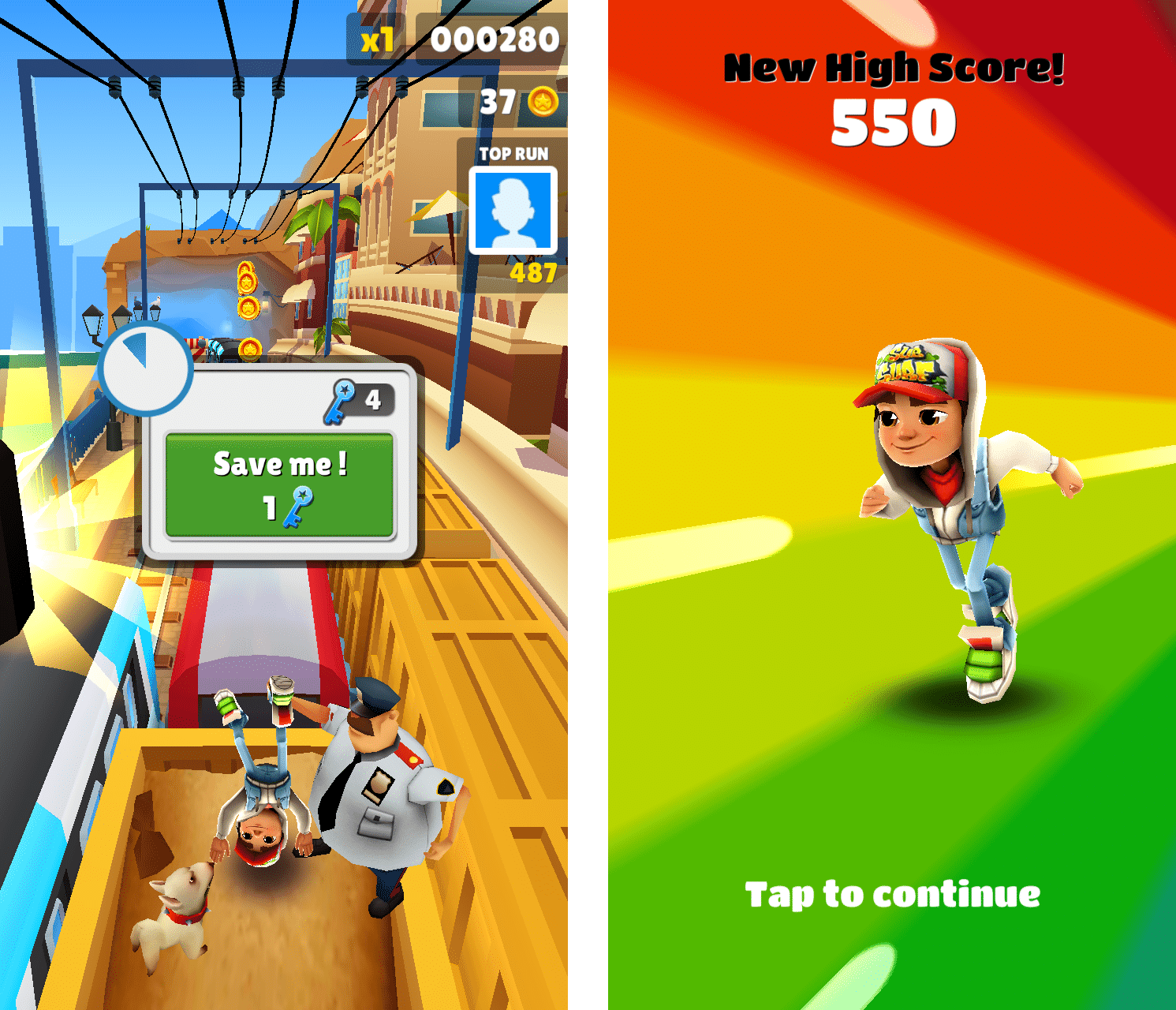 Apart from Keys, there are other items, upgrades you can purchase by using Coins to assist you. While Upgrades are permanent and meant to help you with long term goals, you can only use Single Use items once for each purchase, these items help you in more direct ways.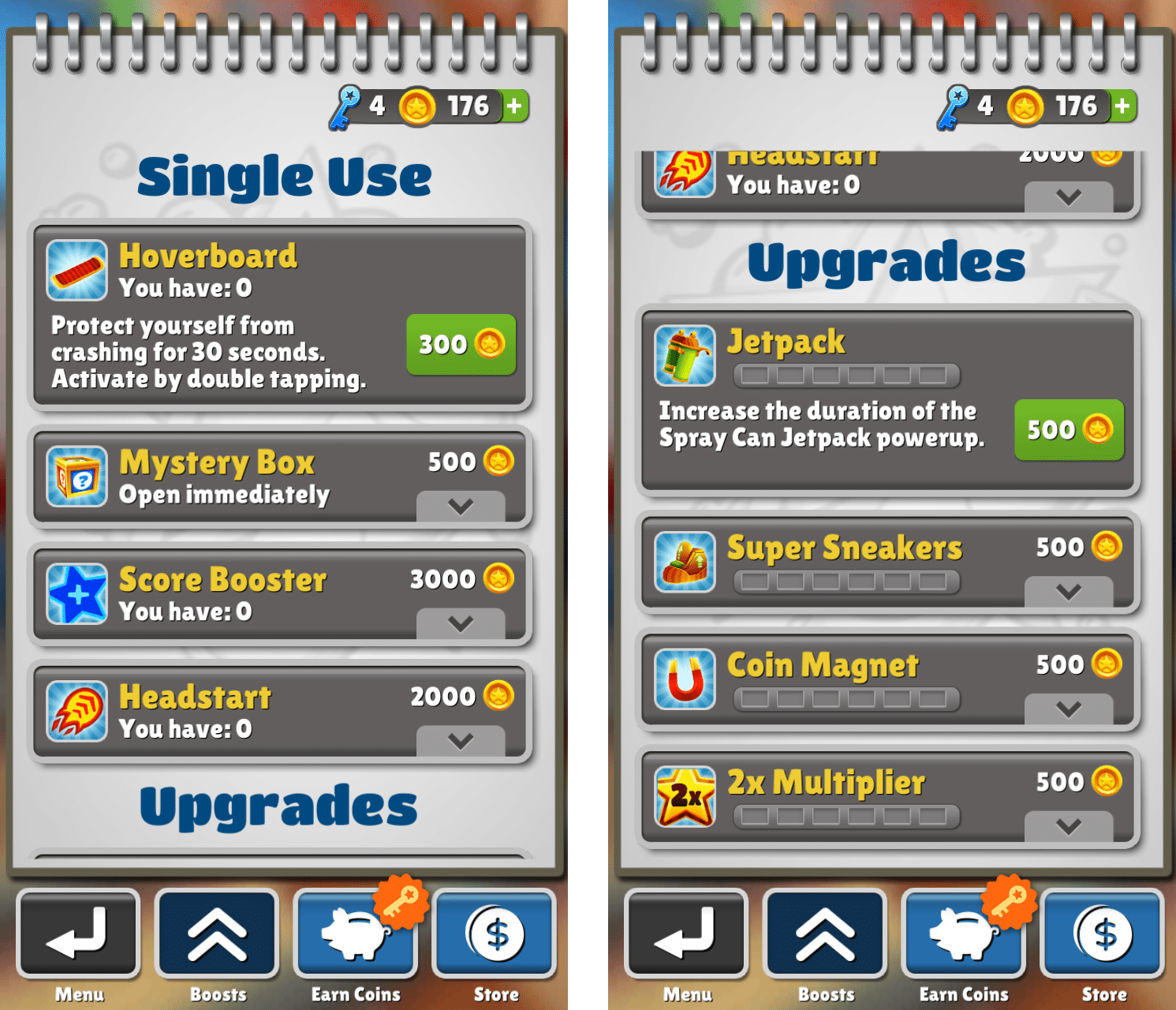 Freshly into the run, using items are not that important and useful as you can easily dodge obstacles while running at low speed but once you reach later stages of the run, you'll have to run at high speed and that's when you should feel the need of using items like Hoverboard – protect yourself from crashing for 30 seconds.
Though the game itself is not a multiplayer game, you can still see the competitive aspect out of it from the Top Run leaderboards.
Subway Surfers has some good social features that encourage you to link your Facebook account. On linking, you may see your friends' achievements and collect exclusive rewards.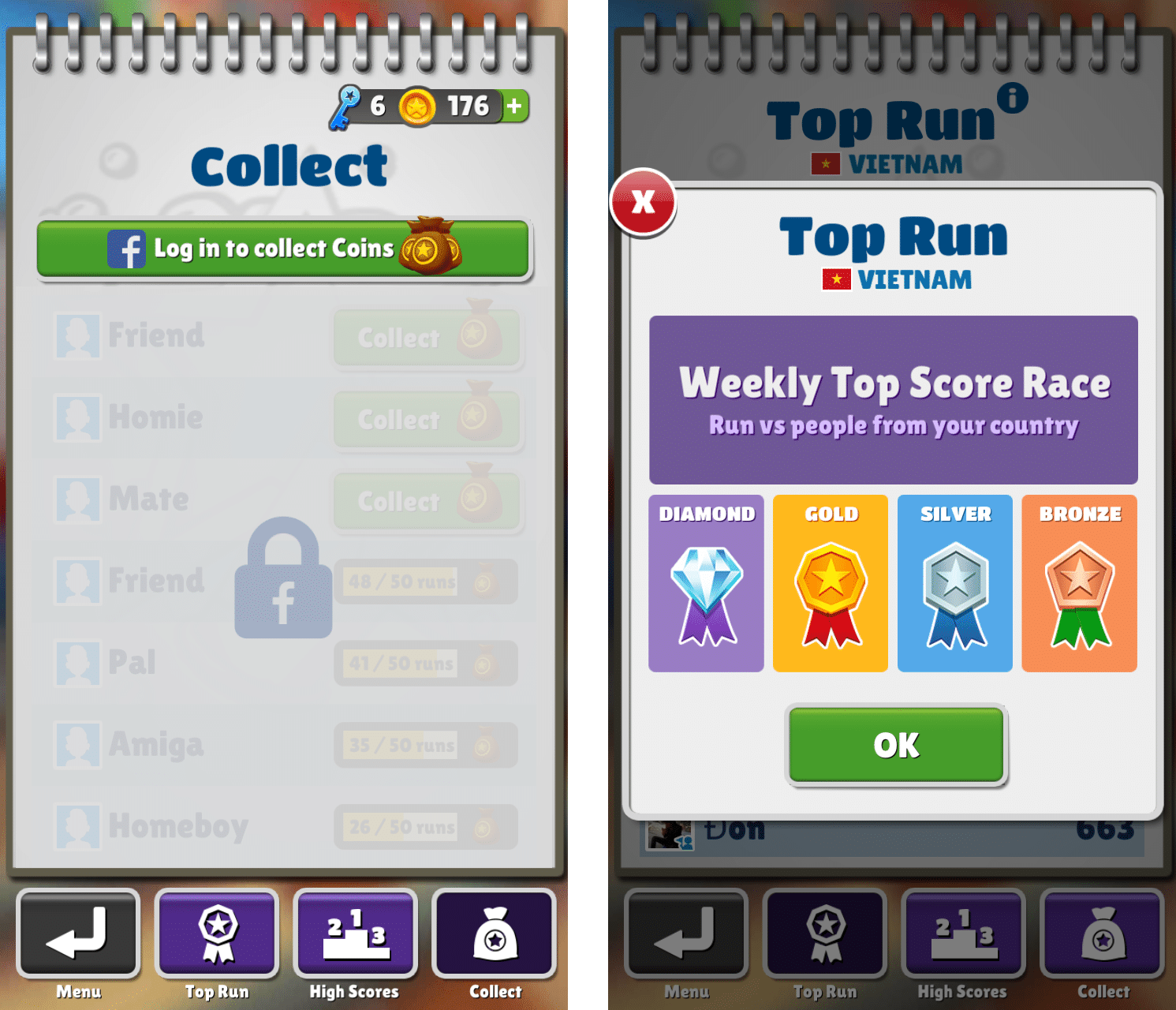 Download Subway Surfers APK for Android/iOS
Select a file to download: