| | |
| --- | --- |
| Publisher | Lowtech Studios |
| Platforms | Android 2.3 and up |
| Price | Free |
| Size | Varies with device |
| Latest Version | |
During the golden era of arcade gaming, video gamers were introduced to a game called "Blockade." It is a simple maze game which gave birth to what we commonly referred now as "snake games". Few decades later, Nokia phones put Snake back into the limelight and embraced by bigger audience. Now, the new generation of gamers is treated with another Snake-inspired mobile game. This time, it is a multiplayer game that is played in a larger scale. Slither.io is indeed the newest Snake craze today!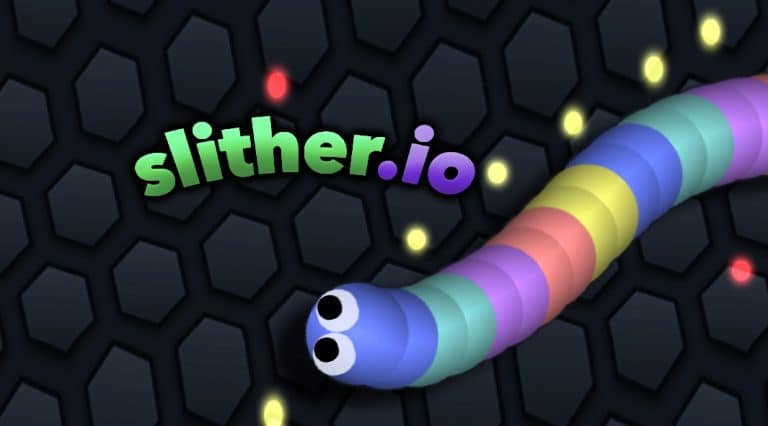 After the success of Agar.io, many developers created their own version of it. They adapted the gameplay but with different characters. Slither.io has a very interesting history on how it become a massively successful mobile app. It is merely inspired from Agar.io but instead of agar, the game uses snakes as their avatar.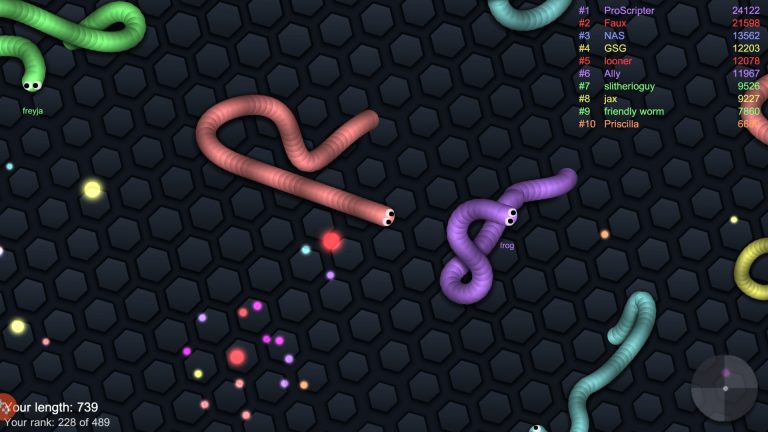 The Gameplay
Game wise, Slither.io shares the same mechanics and gameplay with Agar.io. The main objective is to grow the longest snake/worm on the server while preventing the avatar from being consumed by other players. This mobile game captures everything we enjoyed from its original browser version. Unlike Agar, this game offers more appealing graphics and customizing features.
As soon as the game begins, players are prompted to a randomly generated online server. There are three game controls to choose from; the Joystick mode, the classic control or the Arrow. Take note that this massively multiplayer game will introduce you to more than 500 gamers in one server. You have two main goals; grow and survive!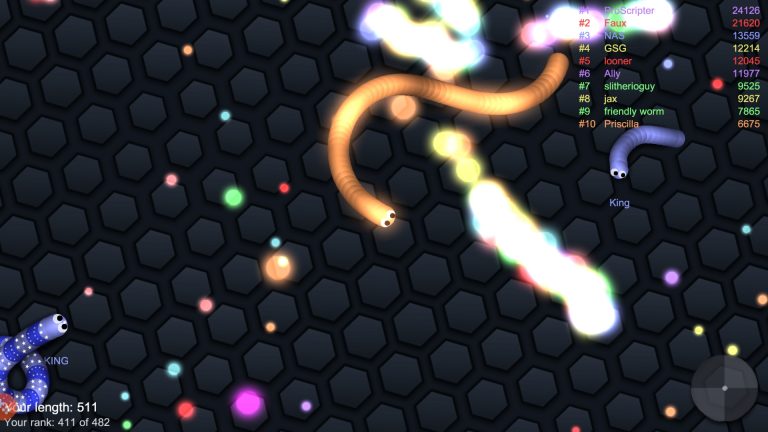 Just like the classic Snake game, you need to feed your slither with pellets. There are glowing pellets that are randomly scattered all over the game field. The more pellets you eat, the longer the size you will grow. The main challenge however will come when dealing with other players. You must avoid colliding with other avatars, otherwise, your slither will die. If a slither dies, the body will turn into shining pellets that other players can feed.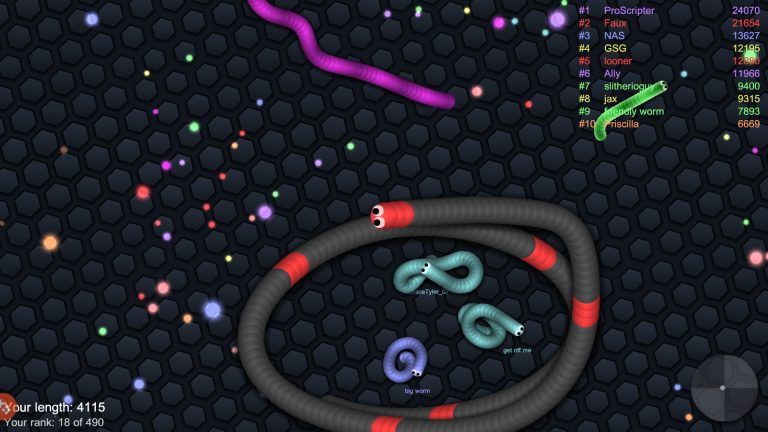 Strategies and Leaderboard
The mechanics are generally simple but the players are still encouraged to establish the most effective strategy to win the game. Players can double tap the screen to activate the speed boost. This will increase your speed for a short period of time but it also affects your length. Unlike the classic Snake game, you are allowed to run through your own trail. In fact, coiling is an effective strategy you can use to trap other players.
What gives the game a decent replay value is the leaderboard system. Out of 500 plus online gamers per server, only the top ten players will be displayed. Outranking them would be tough as their sizes are truly overwhelming.
Aside from the main campaign, Slither.io also offers an offline mode. The "Play Against AI" can be played even without Internet connection where you compete against computer generated opponents. The game also allows player to customize their skins. There are huge collection of skins to choose from or better yet, you can create your own slither skin and choose your preferred color and designs.
Overall, Slither.io is a simple yet surprisingly addictive game. It still captures the magic of the classic Snake game that old generation used to enjoy yet managed to embrace new and addictive features that younger gamers will appreciate.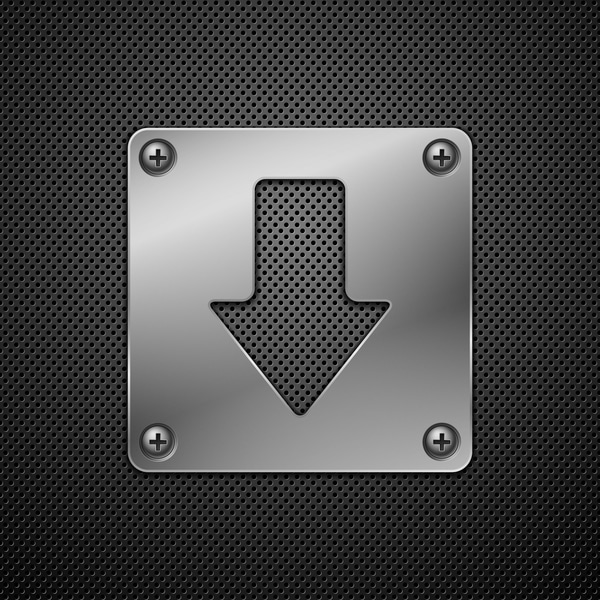 Download SLITHER.IO APK for Android/iOS
Select a file to download: