| | |
| --- | --- |
| Publisher | Epic Games |
| Platforms | Android 7.1+/ iOS 6.0+ |
| Price | Free |
| Size | 355 MB |
| Latest Version | 13.00.0-13649811 |
The long wait is over! Fortnite Chapter 2 Season 3 is finally here and it comes with a great blast! After Midas' Doomsday device failed which eventually led to an even more catastrophic event, Fortnite Chapter 2 Season 3 will take us to the aftermath. (Check: What Happened During and After the Device Event). Epic Games gave us all the clues we need prior to the new season and it seems like all the rumors about Season 3 are true. Along with the latest update is a new cinematic trailer that features Meowscles as he explores the new flooded map. It also introduced us to the new Battle Pass Skins which include some familiar characters. So without any further ado, let us take a deeper look at this brand new season and see what Fortnite Chapter 2 Season 3 (also known as Splash Down) has to offer.
The Same Old Map but Underwater
Fortnite Chapter 2 Season 3 will take us back right from where we started. It features the same old map but with drastic changes. Almost 50 to 60 percent of the old map is now submerged in water while the rest of the areas especially those in the higher ground remains intact. The game starts with four named locations including Holly Hedges, Misty Meadows, Lazy Lake, and Retail Row. The rest of the POIs are initially labeled with question marks and you have to manually explore the map to identify them. There will be 13 Named locations for Fortnite Chapter 2 Season 3 (excluding the new and old Point of Interests).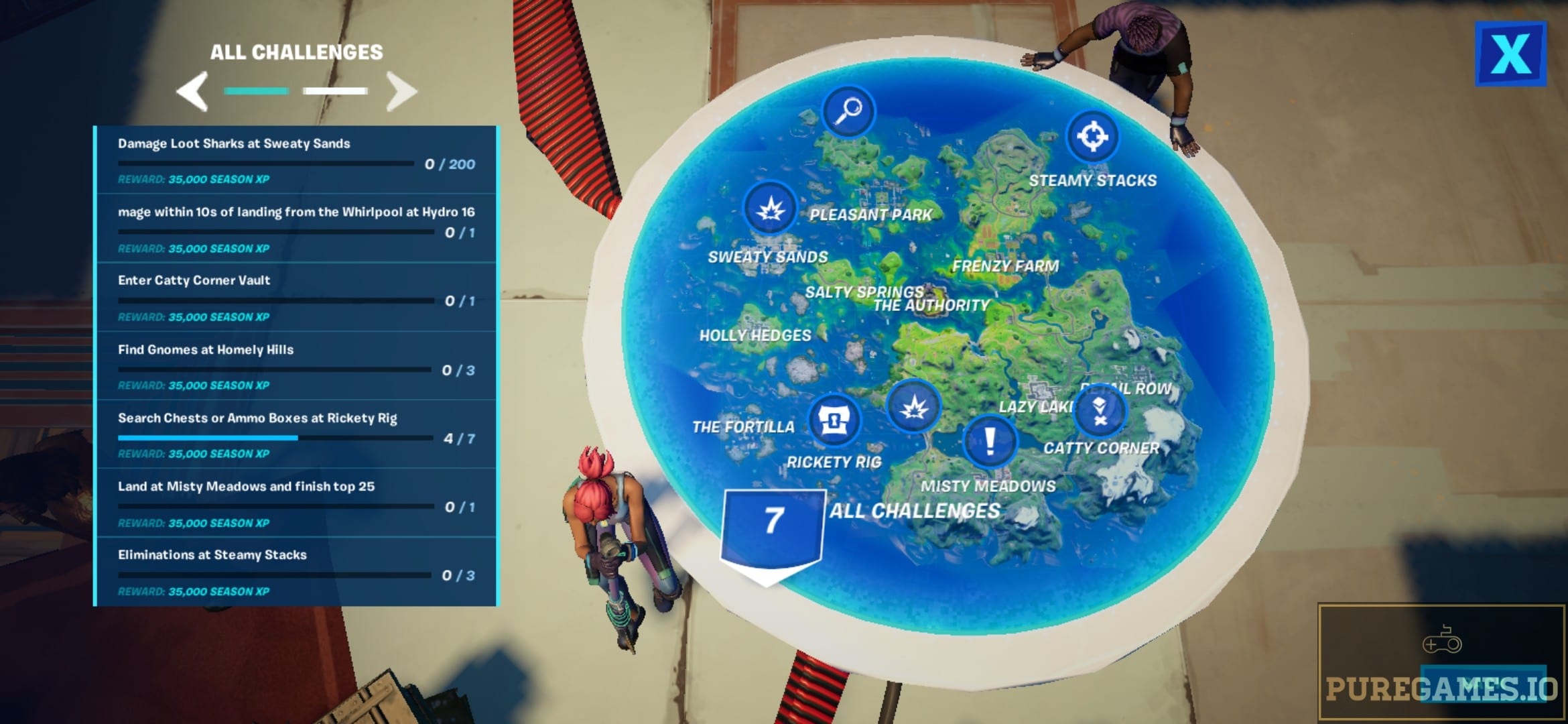 Interestingly, all the identified locations are almost the same with the old of the previous season except for the newly added areas like the Fortilla, The Authority, Rickety Rig, and Catty Corner. The Fortilla is located on the southwest part of the map where the Slurpy Swamp is previously situated. Rickety Rig, on the other hand, is more likely a replacement to The Rig but seemingly wider. The Authority is the new Agency which can be found at the center of the new map. There is a drastic change in this area and it is now covered in thick walls. Catty Corner is located on the Southeast portion of the map which houses a seemingly new faction headed by Kit, a new Battle Pass Skin.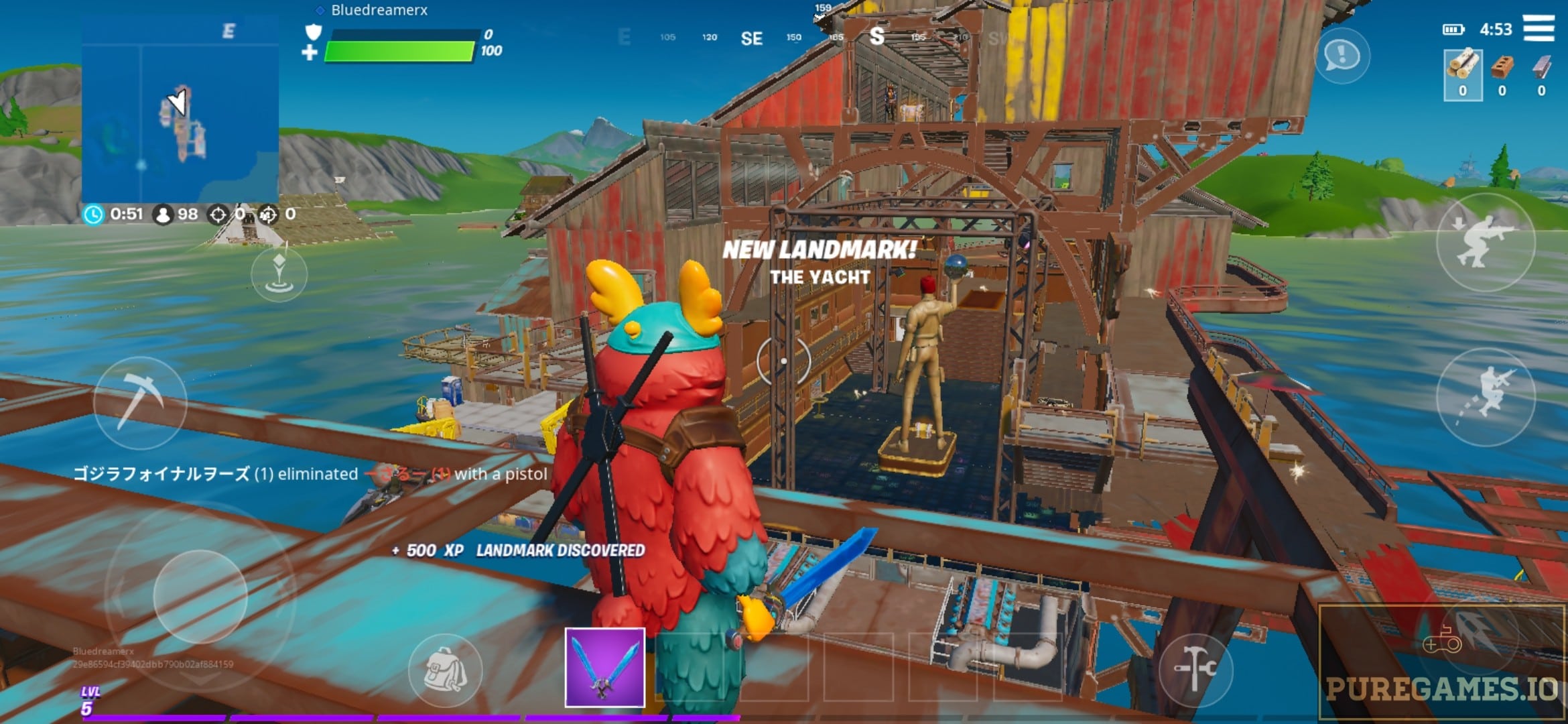 Other familiar locations like Salty Springs, Frenzy Farm, Steamy Stacks, Sweaty Sands, and the classic Pleasant Park are still accessible in this season but they are all submerged into water. Old locations like Craggy Cliffs, The Yacht, The Grotto, The Shark, Weeping Woods, Risky Reels, and Slurpy Swamp are now just considered as landmarks. The Grotto, for example, is now Brutus' Basin and the Shark is now named Shark Shells.
New Battle Pass Hub and Prep Zone
Fortnite Chapter 2 Season 3 also welcomes you to an entirely different Battle Pass Hideout. The hub is now based on Fortilla showcasing all the Battle Pass skins and characters for this new season. There are five accessible areas in the new Battle Pass hub. The Map Challenges features the map table where you can view all the existing weekly and special challenges. Punch Cards, is a new achievement system introduced for this new season. Here, it challenges you to explore and experiment on the island to discover different punchcards. Every time you earn a punch card, you'll reach a new milestone that rewards you with XP points.
If the previous season has the customizable Gear Specialist Maya, Fortnite Chapter 2 Season 3 will introduce us to a highly customizable Glider. Access the Build-a-Brella and start building your fully customizable glider umbrella. Interestingly, it works the same way with Maya. Each part comes with challenges you must complete. Once done, you can confirm your choice and the effect will be permanent. Tap the Battle Pass Banner to access the battle pass garage. Style Challenges, on the other hand, replaces both The Agents and Deadpool Vent. This features all the Battle Pass skins and all their available styles. To achieve their styles, you have to complete a series of challenges (much like how you pick between Shadow or Ghost styles from the previous season).
The Fortnite Chapter 2 Season 3 Battle Pass Skins
If you have been playing Fortnite Battle Royale, you should know that every season comes with new lead characters. Fortnite Chapter 2 Season 3 is no different at all. This new season will introduce us to ten new characters that you can unlock by purchasing the Season 3 Battle Pass. These include Ocean and Jade, the first two playable characters that you can use as soon as you have reached the Battle Pass Level 1. This is followed by Scuba Jonesy at Battle Pass Level 20. The character Jules (aka Midas' sister) can be unlocked upon reaching Battle Pass Level 40.
By the time you reached Level 50, you can unlock a new style for Jade known as the Voyager. Kit which is the kitten version of Meowscles (hence the name) is available at Battle Pass Level 60 while Siona can be unlocked at Level 80 with 6 available styles to pick from. The Female Eternal Knight,  one of the rumored skins last season, is finally here at Level 100 along with Masked (another Jade style). If Season 2 brought us Deadpool, Fortnite Chapter 2 Season 3 will introduce us to Aquaman as the secret Battle Pass Skin. We are not sure yet if he will also play a larger role in the storyline much as Deadpool did but just like the previous season, Aquaman comes with his own challenges you must complete to achieve all his available styles.
Sharks!
Just like how they teased us with their Jaws-inspired poster, Fortnite Chapter 2 Season 3 will introduced us to sharks! Since the new season is heavily water-based, it is just fair to bring us some underwater creature. Sharks in Fortnite are notably hostile especially when you provoked them. They can jump right out of the water to attack nearby players and the damages can be critical. What really makes them special is that you can ride them and use them as your vehicle. To do so, you need a fishing rod to catch them. This feature simply makes fishing rods extremely beneficial this season compared to Season 2.
If the shark is just too much to handle, you can also use your trusty weapon to kill them. They have a huge health bar and it takes a while to kill them. However, killing them will grant you a decent number of loots too. The only thing that is not happening yet is the character's ability to swim underwater. Due to those hidden underwater hatches and bunkers from the previous season, many speculated that Fortnite Chapter 2 Season 3 will finally allow us to dive underwater. Unfortunately, that kind of ability is not yet applicable but who knows? Fortnite, after all, is fond of giving us surprises.
New Items and Weapons
Season 3 will also introduce new weapons. Charge Shotgun is probably one of the newly added common weapons in the game replacing Pump Shotgun from the previous seasons. The game will also introduce us with new Mythic weapons that you can obtain by knocking down bosses. Jules is now replacing his brother's post in the Authority (former Agency). Killing her will reward you with a Mythic Drum Gun and a Mythic Grappler. Kit can be found on Catty Corner and you can obtain two powerful weapons from him; the Shockwave Launcher and the Mythic Charge Rifle.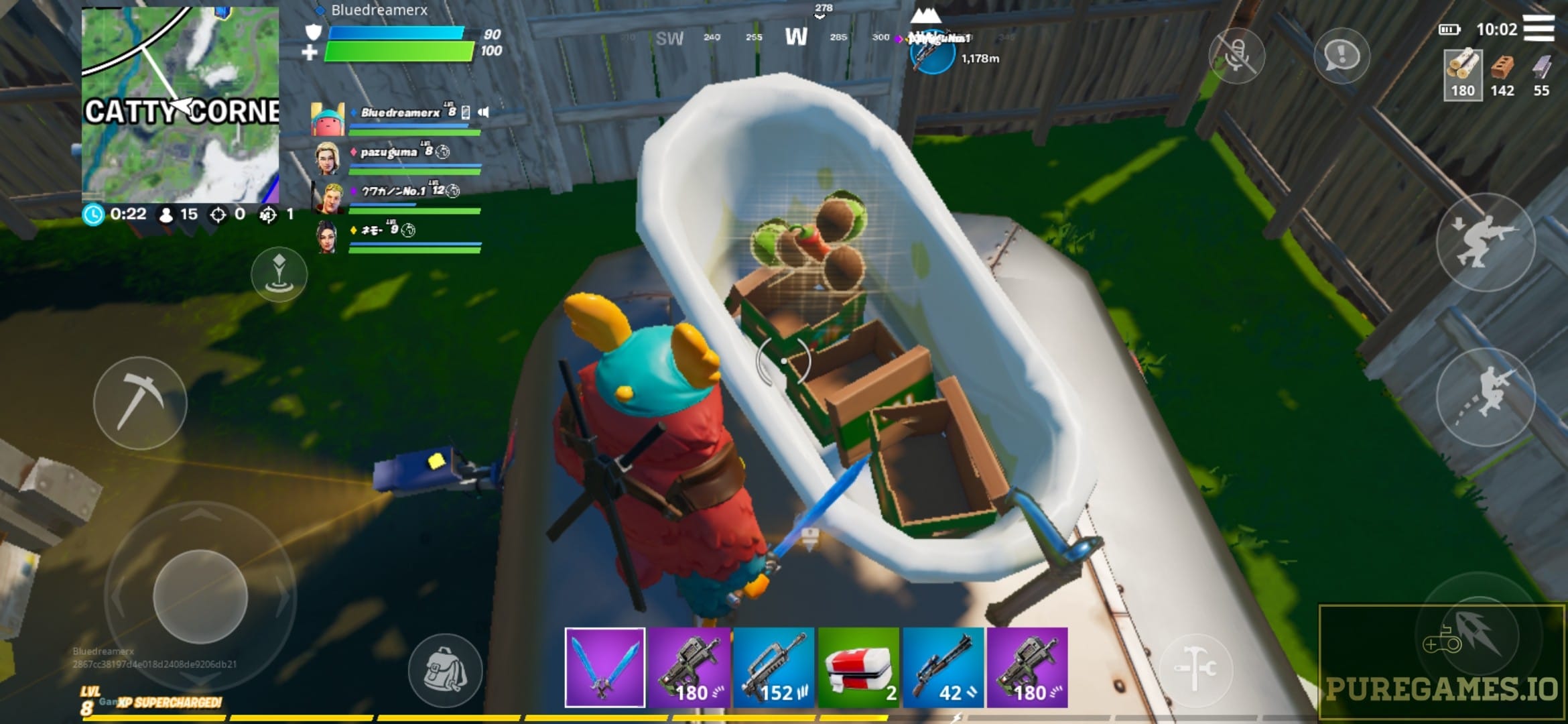 You can find Ocean at the Fortilla where you can obtain both her Mythic Burst AR and a rechargeable Chug Jug (an item that allows you to gain full health and full shield in just a few seconds). There is also a new consumable known as Chug Splash that you can throw on the ground and earn Shield points. This can be an ideal item for Squad. You will also spot new foraged items in boxes that might contain coconut, bananas, pepper, and apples.  Compact SMG and Hunting Rifles are also unvaulted for this new season.
Other Noteworthy Features
Zip Lines are very dominant in this season. You can spot zip lines in almost every area that allows you to travel faster. You can also spot whirlpools in the ocean that can throw you up in the sky. This allows you to deploy your glider just like how normal launch pads work. Although not yet accessible, the Fortnite Chapter 2 Season 3 trailer revealed that players can now drive huge variants of cars. That is definitely something to look forward to.
Download Fortnite for Android/iOS:
Related Posts: