Fortnite is more than just a battle royale game. The game is not just about surviving the battle and killing all enemies you will encounter along the way. Interestingly, it comes with many side features that are absolutely worth exploring. One of which is the overwhelming number of challenges that players can explore. Unlike your main goal per battle, challenges can be completed through multiple matches, and regardless of the campaign you want to explore. It means that whatever you have accomplished on your first match will be carried over to your succeeding matches until you managed to complete them all. Chapter 2 Season 2 comes with many exciting Fortnite challenges that are absolutely worth exploring.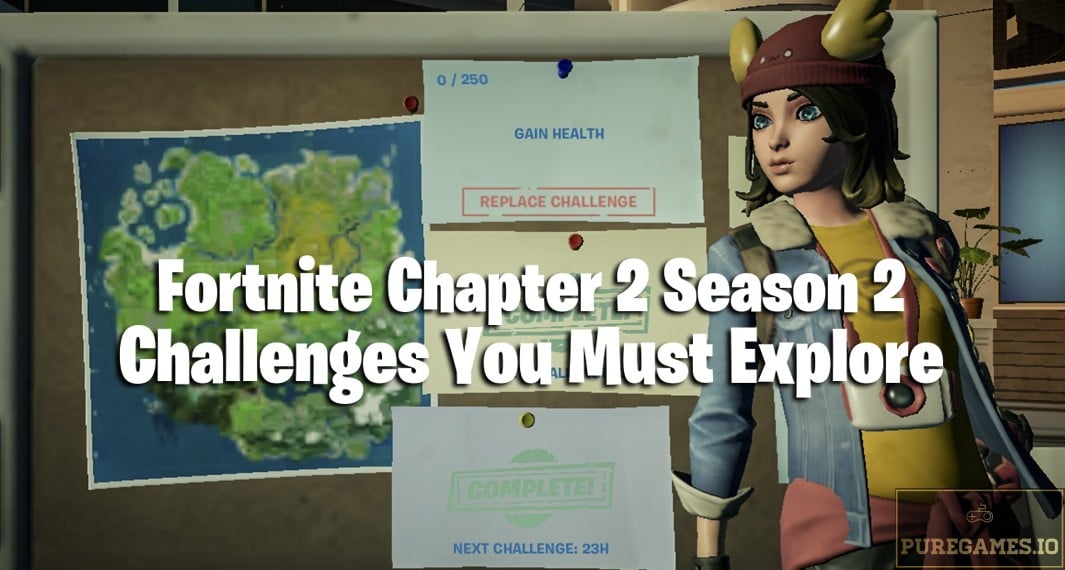 This new season comes with an overwhelming number of exciting Fortnite challenges and each comes with a varying range of difficulties that will put your skills on a test. Today, allow us to list down some of the most intriguing Fortnite challenges that you must definitely explore. These challenges will offer different rewards and some of which are only limited for this current season. So you might consider rushing things out knowing that Fortnite Chapter 2 Season 3 is nearly approaching. Epic recently announced that the next season will arrive on June 4 and you still have to a month to make the most out of this current season.
BOSSES' WEEKLY CHALLENGES
Challenges are a staple of any Fortnite Season. This season combined the aspects of previous seasons together. Instead of unlocking new challenges by completing previous ones, they are now unlocked per week. Season 2 introduced us to 5 main characters including Midas, Skye, Brutus, TNTina, and Meowscles. Interestingly, each one comes with their own weekly challenge that you can complete. To access the challenges, you just have to head over the Battle Pass Hideout and tap the Challenge Table. The table will showcase the virtual map along with a panel on the left side that contains all the available Weekly challenges.
Brutus' Briefing Challenges
Ever since the Fortnite Chapter 2 Season 2 was launched in February, all the weekly challenges were already unveiled. It all started with "Brutus' Briefing" Challenges (February 20). All the Brutus Challenges can be completed even without the Battle Pass. Most of the mission involves finding chests on special locations, infiltrating the Grotto, dealing damage to henchmen, tracking down shadow safe houses, and many others. The rate of difficulty will drastically increase as you progress. Completing all the challenges (including the Final one) will grant you a Backbling and Brutus Skin style of your choice. You will be asked to pick between Shadow or Ghost and whatever you choose will be permanent. The skin, however, can only be obtained if you have a Battle Pass.
TNTina's Trial Challenges
TNTina's Trial Challenges is the second Weekly challenge that was unveiled (March 5). Much like the Brutus' Briefing, TNTina's Trial Challenges can be completed even without the Battle pass. It also grants you with TNTina's Skin style as long as you successfully completed all the challenges and reached Tier 40. Also, you can only obtain the skin if you have a Battle Pass. Like Brutus' Briefing, it comes with many exciting missions involving the use of explosives, destroying profane tanks, infiltrating the Rig (TNTina's base), dealing damage while riding a motorboat, use of decoy grenades and collecting different boss weapons.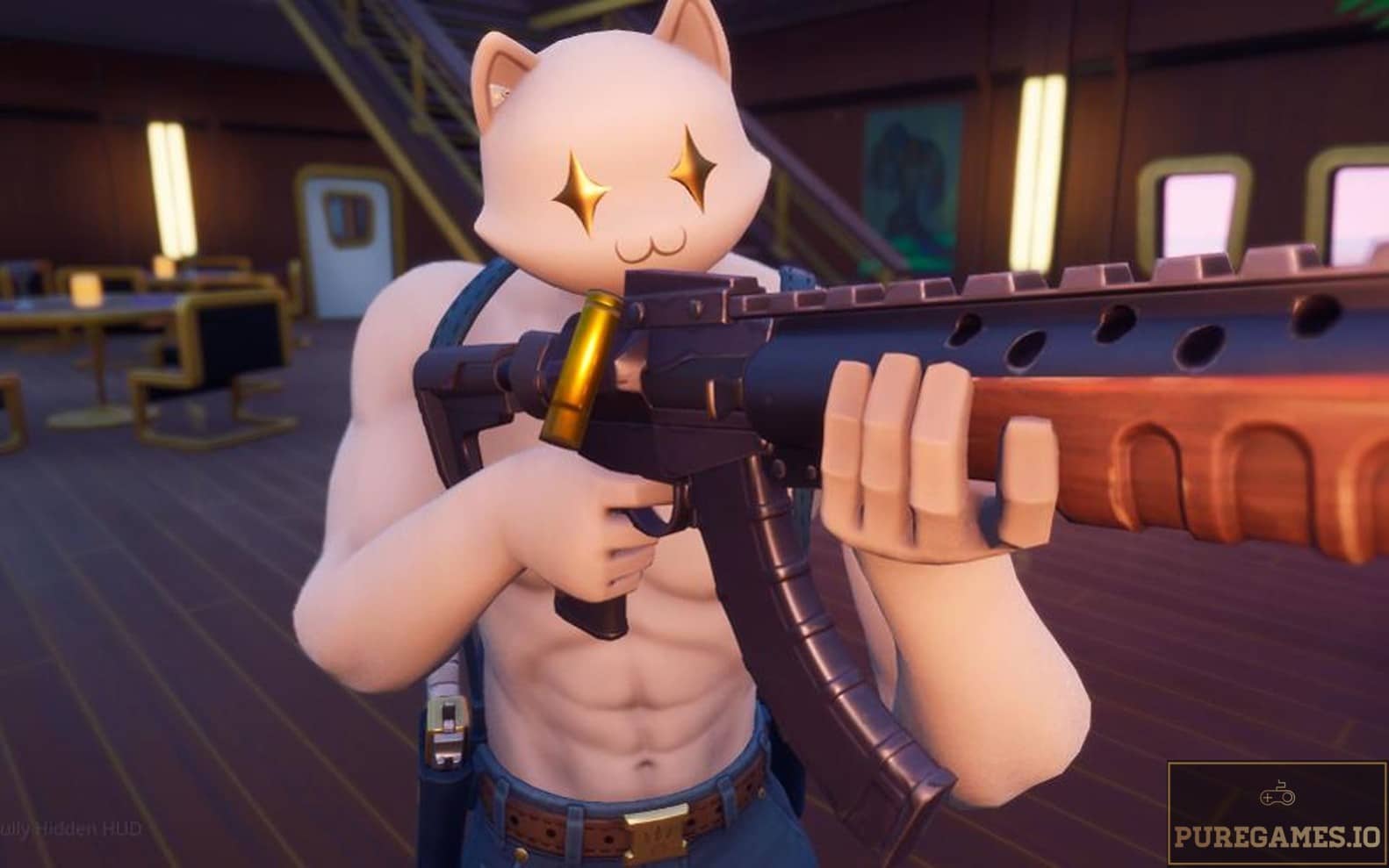 Meowscles' Mischief Challenges
The Meowscle's Mischief Challenges was the third boss challenge that was unveiled in the game (March 19). Here, players will be given 20 different missions to complete for an exorbitant amount of XP. Similar to the aforementioned Fortnite challenges, Meowscles' Mischief can be done and completed even without the Battle Pass. The mission will grant you a special Meowscles' Skin style but you can only obtain that when you own a Battle Pass and upon reaching Tier 60. It comes with common missions but also involved the infiltration of the Yacht, destroying dog houses, the use of decoy grenades, and more.
Skye's Adventure Challenges
Unveiled on April 2, Skye's Adventure is the fourth and second to the last Boss weekly challenges in the game.  All missions were very similar to the aforementioned challenges but come with trickier objectives. Some of the unique challenges include the infiltration of The Shark, visiting locations like The Rapids,  Gorgeous George, and Skye's Coastal campsites, flying the Choppa under bridges, use of crash pads, and other special weapons like Kingsman's Umbrella (Check: The Best and Strangest Weapons in Fortnite). The Challenge will grant you with Skye's skin style.
Midas Mission
Agent Midas serves as the final boss in this current season of Fortnite and his challenges are the last ones to be unveiled. Midas Mission can be accessed and completed by players even if they don't have the Battle Pass. They won't be able to unlock the Skin Styles for MIDAS though without the Battle Pass. All the Midas Mission challenges are slightly more complicated than the rest of the boss weekly challenges. Some of which include upgrading of weapon to Legendary using Upgrade bench, dealing damage using the choppa, gathering intel using the Spy Games Operation matches, eliminating henchmen using a legendary or boss weapon, infiltrating the Agency, and many more.
DEADPOOL WEEKLY CHALLENGES
As shown in the Season 2 Trailer, Deadpool is one of the special skins in the game which you can unlock by completing his weekly challenges. Deadpool's weekly challenges can be accessed through Deadpool's Vent located on the Hideout (just below Maya's Upgrade Vault). Every week, new challenges are released for players to complete. Just be mindful that you can only access the Deadpool Weekly Challenges if you have a Battle Pass. You can check the challenges & your progress for the Deadpool Weekly Challenges from the Computer in his lair. Unlike the Weekly Boss Challenges, Deadpool Challenges are quite simple and less tricky. Most of the mission requires you to find certain objects and some of which are incorporated with iconic Deadpool humor.
AGENT PEELY'S SPY LICENSE
The Agent Peely's Spy License is one of the secret Fortnite challenges in this new season. For this challenge, you'll need to complete a few different tasks in the headquarters. Specifically, you'll need to visit all the Agents' rooms to receive a special Banana Badge emoticon. When we say Agents' Room, it means that you do not have to enter a match and explore their respective bases. All you need to do is to explore the hideout. Go to the Agent's Rooms one by one and observe to see the items that you need to interact with. Each room comes with a special object that you must tap until Agent Peely showed up.
DESTROY THE GNOMES
Gnomes are one of the strangest things you will encounter in the Fortnite Chapter 2 Season 2 and there were so many hidden Fortnite challenges associated with them. Some of the recently concluded challenges include "For The Gnomes" where you will be asked to stop both Gnomes and Teddy Bears to go on an epic war. Destroy The Gnomes Challenge is part of the weekly Location Domination Overtime Challenge. Unlike regular weekly challenges, there are multiple milestones for this mission, and you'll receive a different amount of XP each time you hit one of those hidden gnomes located in Fort Crumpet or Camp Cod.
While we are still waiting for the release of Season 3, we still have many surprises left. Take note that some of these challenges are only given in limited time so you better start completing them before it's over. If you are not into Fortnite yet, it is not too late to explore the current season. You can check our Ultimate Fortnite Beginner's Guide to help you in your first mission. In addition to that, we've also listed the Best and Strangest Weapons you can obtain during the game.
Fortnite Chapter 2 Season 2 is currently available for both Android and iOS devices and you can download this Epic game absolutely for Free. Good luck